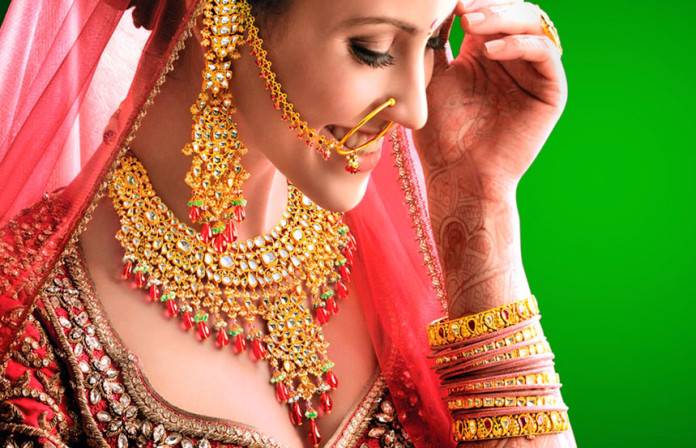 Well, wedding time is sometimes very painful when you are handed more than one work at the same time. You have your makeup, your hair, your dress fitting, people looking at you, all the rituals and so much more. It starts from your Bridal outfit and goes up to you don't know how long. The list is endless and you are not only the centre of attraction, but you also don't want something to hit the road without knowing it is ready and right. In all this, often brides-to-be forget that it all starts with the jewelry because wedding jewels are going to make you look so pretty and beautiful.
Let us go ahead and your wedding jewelry has to be extremely unique at the same time affordable too. It has to be pretty and beautiful. It shouldn't be too costly and also not too cheap looking. You have to literally access all of these in mind before you purchase your jewels. Well, don't worry because we are going to help you through this decision-making process and get you out of the pickle. So, we have listed down some points that we think is important for you to pick and how to buy bridal jewelry that matches your bridal outfit.
Ways to Match Your Bridal Jewelry to Your Bridal Outfit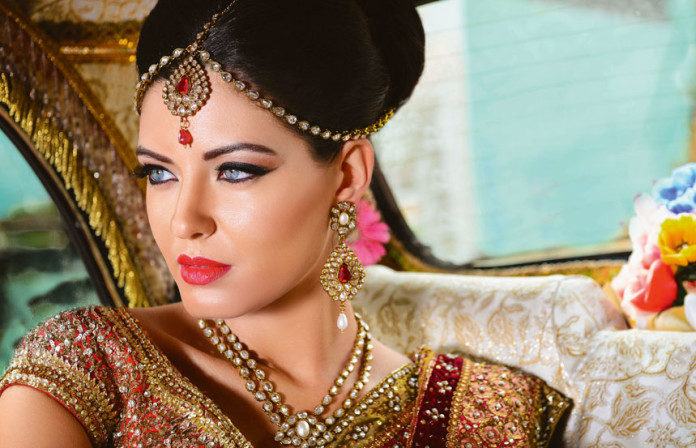 You should remember that lot of brides do this mistake in general while picking out bridal jewelry. It is important that you don't copy someone else's style or something that you randomly saw in the magazine. That is not how it works at all. Another mistake that most of the people end up doing is by leaving the choice of jewels to their relatives or parents. First of all, get involved in the wedding because it is yours and second of all, don't copy just because you think it is nice. Each person has her own face shape, structure, complexion and looks, so check for what you like and how you want it to be. A bridal jewelry reflects a lot about the person that you are and want to be, so don't go easy on that by just choosing to copy or take off the burden from your head. It won't help anyone that way.
2
Match it with your outfit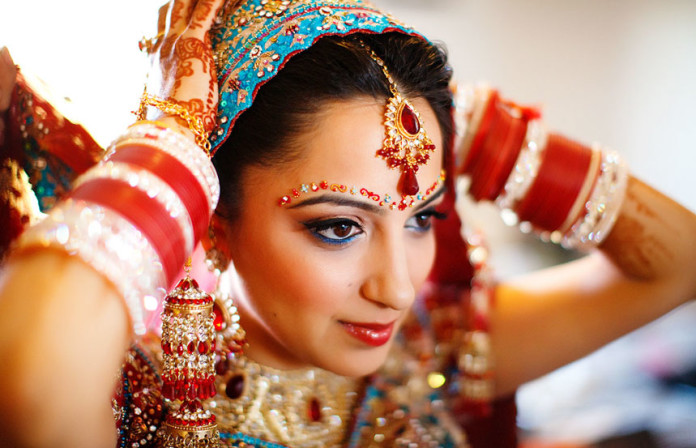 This is the theory of getting married. You need to first match your outfit and your jewels, so that you can have a beautiful looking 'you'. You have got to remember that a normal jewel without your outfit will look way different than the one you try on with the outfit. The most important part is that, the choice you make may let you regret your decision. So, make sure you either carry a photo of your bridal outfit or just take the outfit with you for better idea. You need to decide your jewelry keeping in mind your outfit, meaning, if you have a Lehenga that is filled with stones, you don't want your jewelry to be with stones as well. You need to keep it simple and elite if you have a grand outfit. If you have the outfit, it will let you compare for better designs. It keeps your work very easy and doesn't allow your jewel to overpower your outfit.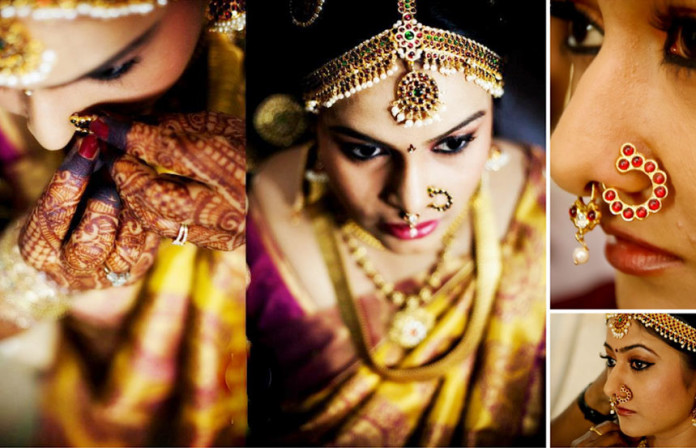 Not every single jewelry piece is bought to wear it on the wedding day. So you need to take note that if the color and type of stone of different sets match with each other, then you can easily choose, mix and match with them. Meaning, if you have a waist chain that is heavy with the necklace set, buy another waist chain that is sleek and of the same color. This way you will know that you have one extra piece with you and still have managed to mix and match. That will help you in sorting your bridal jewelry.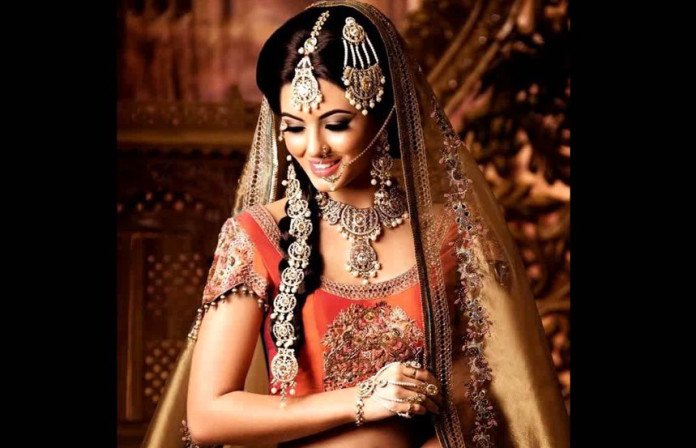 Don't waste all your money on just one piece of your bridal jewelry. Be smart enough to buy more than one set so that you can wear different sets on different occasions. Indian culture has a lot of traditions and rituals during a marriage and when you are seen in front of people, you shouldn't be wearing the same one again and again. So, never make the mistake of wearing the same one you wore for your previous function. You just definitely be sure that your jewelry matches not just your saree or lehenga, but also your footwear. That way you will be coordinated and pretty.
Also know – Famous Celebrities who wore the best Bridal jewelry
5
Quality is more important
This goes without saying! Quality is the first and most important part of jewelry buying. Quality comes first and then comes quantity. So, instead of buying a whole junk together, try to split it and buy trendy and stylish ones that are of good quality. Make sure that you jewelry not only has heirloom value but is also put to good use after the wedding which is more important for other functions and stuff. This also needn't be mentioned, but buying jewels from a reputed shop is way better and safer because they will give you all the guarantee and warrantee cards that local shops don't provide. Keeping that aside, big and prestigious shops will have more collections that you can choose from!
So, have a tab in mind when you buy a bridal jewelry because this is going to stay forever with you as a memory!
-Pavithra Ravi