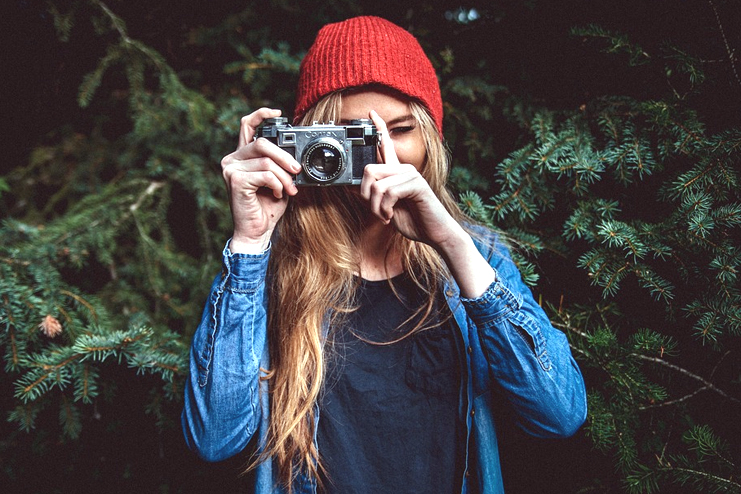 Are you searching for how to be happy instantly? Feeling sorry for you dear reader. But you must remember that you have happiness around and within you. It is a philosophy said and passed by many. And it is true!
Before you go through the ways to be happy instantly, decide to be happy somehow. The ways that are not harmful or bothering you or anyone are all yours.
The below-mentioned ways are can only work for you, when you are ready to look at your life positively. You may lose hopes but get back those hopes to be happy instantly.
Why it is important to be instantly happy?
When you want to be instantly happy, no one can call you insensible or silly. The unstoppable thoughts and sadness keep killing you. This stress may cause several health problems. And moreover, it is not worth stressing yourself to the core that makes you unhealthy.
So, you are always in need of ways to happy instantly. The relief in installments can let you save energy, health and hopes on life.
Ways to be instantly happy
1. Listen to music

Don't you think music is everything sometimes? I put on the earphones to listen to some pop music when I feel drowsy or lazy. Some people listen to the inspirational tracks to fill in the positive thoughts in the mind. So, try listening to soothing music when you want to be happy instantly. Music can be your savior!
2. Play with a kid

Your heart melts and becomes lighter when you see a kid laughing or smiling. Meet a happy kid and play for some time. Kids are true stress busters.
Not just instant happiness, but their laughter lingers in your ears. The innocent smiles will be stuck in your mind. And it is one of the proven hacks to be instantly happy. And I have experienced it many times. Kids are a bundle of happiness!
3. Bake for yourself

Yes! When you are depressed or feeling bored, bake a cake for yourself. A chocolate cake can lift your mood. You will have instant happiness when you start baking. And you feel good about treating yourself, especially with a self-made cake.
4. Cuddle your pet

If you have a fur baby, go and cuddle him for some time. If you want someone loyal even when you lost all the hopes, your pet can be the one creature on this earth. Your pet cannot see you sad or depressed.
Pets are loving and caring irrespective of ups and downs. The way your pet receives you back to home can fill happiness in your instantly. You can feel better giving and getting love from your adorable pet.
5. Cry off

Faking smiles looking at the world is okay. But how long you are going to hold the pain. So, if you must let your pain out. The best way for a person like me is to cry off. I have also heard this from many. We feel confident and relaxed when we cry off.
After crying out, you will find your ways of happiness instantly. That is how many people love their pillows and teddies as they cry all night lying on. Again this may not work for everyone, for people whom it will work can let the tears out.
6. Compliment people around you

Unhappiness and tough times are faced by good people only. So, be a little more good and compliment someone. When you someone, they would throw a happy smile. When you are the reason for someone's smile, it makes you happy instantly.
Give a genuine compliment and sounding fake or faking a compliment doesn't work. So, you know what is complimenting someone and you being happy instantly.
7. Help someone

When you are looking for ways to be happy instantly, you are suffering from some problems. And when you see someone unhappy, go share their sadness. Give and do something to get back that smile on their face.
Your goodness and the way spread happiness says that you deserve to be happy. Though you are not happy, you are trying to make someone smile. Isn't that enough to say that you deserve to get the best?
8. Go back to your sweet memories

Do you wonder how life is unpredictable? The very a few days back you were chilling and happy in your life. And suddenly the graph for your happiness goes down. This is wondering for me sometimes.
Never mind! Instead of continuously thinking about unhappy situations in life, you can go back to your sweet memories. This can make you happy instantly.
9. Watch some fun videos

You have the fun videos that are can wipe off your tears and wash out your sadness. You can laugh out watching the fun videos. And you can have some quality time for yourself enjoying the fun videos.
10. Go for a makeover

Makeup that is beautifying you can also make you happy instantly. But I suggest you go for a different makeover. You can change your hairstyle and dressing. If you love your makeover too much, then click selfies.
You can instantly be happy with your new crazy look. Be obsessed with yourself and your appearance first to be happy instantly.
11. Think of a progressive change

Some of the changes can make your life better than before. So, you must not wait to adopt progressive changes. Be it any goal or hobby that you adopt newly- it must be a progressive change for your life.
Progressive change doesn't mean improving your financial status and standard of living. The change that can make you happy and feel satisfied in life. Such progressive changes and ideas can make you instantly happy. Just go for it!
12. Remember your problems are temporary

No problem is permanent. There must be an end to every problem. And when you try to be happy, then you would find solutions to end the problems in your life. Your life is taking some time to make you happy.
So, remembering and keep saying that "these problems are temporary" you may feel happy instantly. I can't say your problems would be solved by themselves when you are thinking so. But you will at least not be a depressing soul. Maybe you will jump high with happiness thinking this but you will be happy to smile with less pain. Will you try this mantra?
13. Colour and decorate your room

Look at your room once. Is it too boring and sad like your mood? Then give you some colour. You can decorate your room as you want. When you decorate your room, you will find it new. The new atmosphere makes you feel better than the routine.
Be a little creative in decorating your room. Also try to clear out the mess in your room, if any. This change will make you happy instantly and you will love doing it than leaving it just like that.
14. Talk to nature

Yes! You must talk to nature and it works in making happy instantly. Also, think that nature is waiting for you to share your thoughts and sadness. The blooming flowers, the cool breeze and waving tress everything is to cheer up your mood.
You can go to a park where you have greenery. It is proved that greenery can make your mood better. The excitement and happiness in the air will not let you be sad. You also must smile back at the smiling nature!
15. Hang out with happy people

You believe it or not! Happy people can instantly make you happy. I see happy faces and unknowingly I also smile to myself. Sometimes, I realize that am smiling for no reason. Someone happy around you and their smiling faces can change your mood.
The fun talks and casual conversations can relieve your mind from any stress and unhappiness. You must try this way of being instantly happy.
16. Try to utilize the time

When you sit worrying, this can make worsen your mood. When you realize that you are just wasting time, you feel more sad and guilty about it. So, better be occupied and try to utilize your time.
The time you utilize we return in some good way for sure. And the hope of working hard can make you happy instantly.
17. Do what you love

If you love to paint and sketch, then start it off. In my case, I write when I feel sad. Everyone has their madness to be happy. Let your talent and capabilities help you in being happy that too instantly.
18. Keep saying "Am a fighter"

You just have options for sitting and doing nothing. But when you are moving out of your comfort zone and trying not to give up, you are a real fighter. You must be proud of yourself for being a fighter.
Be it anything but you are not losing hopes on life. Then, praise yourself! And I will also praise you for facing life challenges without giving up. Are you happy instantly reading this?
19. Meditate

When you have nothing to about the ongoing situations in your life, then the best for you to do is meditation. You cannot change the past or you cannot plan for the future. Some people face such situations. And they feel burdened, stressed with the thoughts. All they need to do is meditation.
20. Feel blessed to have this life

Yes! Though you are facing several serious problems, feel blessed that you are reading this. Some people cannot even survive a normal life. Nothing is there in their hands and no one is there to listen to their problems. It is not comparing your life to someone's life. But it looking towards the positive side.
Just feel blessed and you will be instantly happy.
Remove the sadness out of you with these ways to be instantly happy. You are going to be the most loving person when you find your ways of being happy. Also remember that your sadness is something spread and happiness is not something to keep within. Know what to share and what not to be happy and make others happy.
Related Articles:
10 Genius Hacks That Will Make You Fall Asleep Faster
20 Ways To Enjoy Life Every Single Day