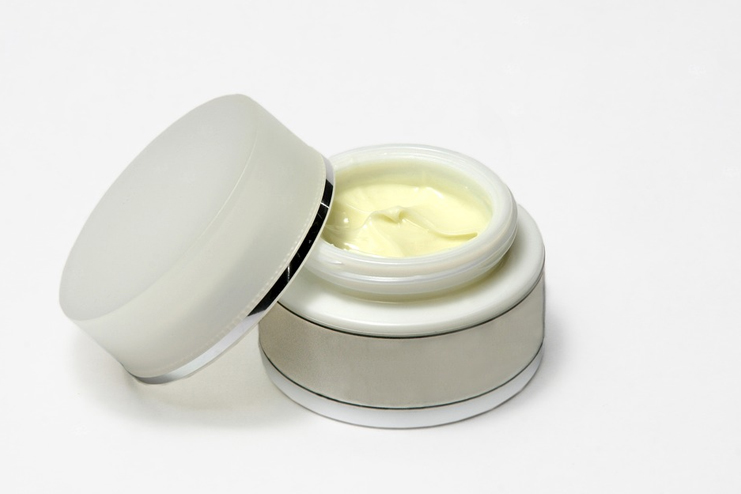 Winter is all about blooming flowers and freshness. You get to enjoy nature's beauty in winters. Then what about skin condition. The creams and lotions run out early and still you don't get enough of moisture. Then, all you would do is ask winter go away soon!
Not only scaly but skin also becomes dull in winters. The dryness that makes your skin pale and lifeless may need the winter creams. The best winter creams can rejuvenate your skin keep the skin moisturized and hydrated.
The winter creams for face for winter are much available in India. All you need to do is referring the information to find best for yourself.
Face Creams For Winter For Super Moisturized, Hydrated Skin
You need a winter face cream which can moisturize your face without getting dry. Having the SPF feature in the face cream is bonus. If you are looking for a face cream for day time, then make sure it has SPF content.
The face cream which is lightweight and non greasy is the best. Being lightweight and non greasy, the cream must be able to lock the moisture. The hydrating job must be carried well with the face cream you choose for winter.
1. WOW Skin Revive Nectar No Parabens & Mineral Oil Moisturiser

Your skin may affect with inflammation during winters. This moisturizer is formulated to fight skin inflammation. It has an impressive ingredients list. The natural ingredients shea butter, cocoa butter, sweet almond oil and grapeseed oil are included.
The cream is non greasy and you it is a perfect night cream in winters. We don't suggest you to use this cream for day time. Though it is an expensive product, it is worth the price.
The cream doesn't contain any harmful chemicals or parabens. Your skin retain the softness in winter. This winter face cream is suitable for all skin types and works great for dry skin to combination skin.
PROS
Retains moisture
Natural ingredients
Chemical free cream
2. Biotique Bio Quince Seed Nourishing Face Massage Cream

Winter dry skin become rough and flaky. You will be in need of lightweight but effectively moisturizing cream. This is one of such winter face cream that you should try. It nourished your skin well keeps the dryness away in winter.
The blend of vitamin E and quince seed oil will make your skin feel and look healthy. The herbal nourishment is the best and it is an highly recommended product for winter.
I would call it as an affordable product. The product needs to improve with its packaging. The tub packaging is not hygienic and that is the minus for this product. Apart from it, you will love everything about it.
pros
Herbal product
No chemicals
Makes skin soft
3. Cetaphil Moisturizing Cream for Dry Sensitive Skin

Do you have sensitive skin? Then, this is your winter must have for skin care. This face cream is formulated for sensitive and dry skin particularly. The very dry skin can trust this product in winter as it retains the lost moisture. Also helps in locking the moisture.
Your need hydration in winter and this face cream gives enough. Though it is the most expensive product among all in the list, it is an effective product for dry and winter skin. This face cream is not for oily skin and better not to try as it makes you feel greasy.
The cream also soothes itchy skin and winter rashes with are not severe.
PROS
Perfect for sensitive skin
Long lasting hydration
CONS
Pricey(Worth the price)
Tub packaging
4. Himalaya Nourishing Skin Cream

In winter, you look for all day nourishment. We also would expect the skin care products to do the multi tasking like moisturizing, instant glowing skin and softening. Here is the product that can fit in with all the basic skin care requiorement in winter.
The only drawback of this cream is, it makes your skin oily and greasy when you leave it without washing off. It is winter face cream that is available for affordable price in India.
You can also use this face cream for very dry areas like elbows and knees. The texture of this winter face cream is of lightweight which glides well on skin. It is a super product that suits for daily skin care in winter.
PROS
Affordable
Helps in cell regeneration
CONS
Makes skin greasy with long wear
5. Khadi Pure Gramodyog Herbal Sandalwood Moisturizer

This is a wonderful product for winter with reasonable price. It moisturizes your skin without making you feel greasy. This non greasy face cream from Khadi is free from chemicals. Your skin can stay moisturized for 4-5 hours and I call it as good staying power.
It easily absorbs with light texture. You will love the mild fragrance of sandalwood which is also refreshing. A face moisturizer that dry skin people would love and especially in winter.
This is a great moisturizer for dry skin people. You can use a bit more to hydrate your skin in winters. Oily skin people may not like. We suggest you to have use a bit less of it if you have oily skin.
PROS
Reasonable price
Natural ingredients
6. Garnier Skin Naturals Nourishing Cold Cream

The texture of this cold cream is thick but still easy to spread. You can rely on this product for moisturized skin in winters. It keeps your skin moisturized and prevents dryness almost throughout the day.
After the application, you don't feel oily or greasy. This is a nourishing cream in winter which is much effective than a basic moisturizer. The products includes the natural ingredients like honey which are known for moisturizing skin.
A face cream that suits for day and night in winter. Winter creams may moisturize skin but makes greasy and it is annoying. It will change your opinion towards winter creams.
7. Olay Moisturizing Skin Cream

Do you have combination skin and looking for a winter face cream? Then here is a moisturizer that befitting for your skin. This cream is light on skin but keeps moisturized for longer time, even in winters. This moisturizing cream absorbs your skin in few seconds.
The fragrance of the cream is mild. If you need more information to finalize this product then – it prevents your skin aging as it is contain antioxidants. You will need very little of it to moisturize your entire face. It is a perfect winter face cream for daily use.
PROS
Keeps skin moisturized for 6-7 hours
Hydrates skin
8. KHADI Omorose Herbal Cold Cream with Shea Butter, Aloe Vera Extract

Sometimes, you can just go with the ingredients in the skin care product. In this winter face cream, you have shea butter and aloe vera. She butter helps in keeping skin moisturized and aloe vera is the best for hydration.
I would say this is one of the best face moisturizers for winter as it also easily affordable. It removes the dullness and dryness of facial skin instantly. The cream is non oily and non greasy.
The fragrance of the product is refreshing. You can use this cream for daily skin care in winter.
pros
Contains herbal ingredients
Free from chemicals
Affordable Product
9. NIVEA Soft Light Moisturizer Tropical Fruit With Vitamin E & Jojoba Oil

This cream can make your skin stay hydrated for good hours. The cream gives your skin an instant glow as well. The dullness and dryness during winter can be removed with this winter cream from Nivea.
It is not a heavy cream that makes you feel uneasy. The soft texture absorbs your skin easily. Your skin feels silky and smooth after rubbing this cream on. You may not like the cream, you may need to reapply sometimes.
You have various sizes of this product which makes it a travel-friendly one. Hence, you can carry one and reapply when needed.
PROS
Vitamin E and jojoba oil
Affordable
Non greasy
10. Ponds Light Moisturiser

Ponds cold cream is the staple for winter product in India. This is an updated version and effective as well.
If you are just looking for face moisturizing skin, then this is for you. This light moisturizer helps in locking moisture but it doesn't glow your face. You can use it as a night cream but for day as it doesn't contain SPF. If you are not in need of SPF protection, then you can use it as a day cream as well.
The rich hydrating formula of this cream makes your skin winter resistant. The cream is light on the skin without any oiliness or greasiness. It nourishes your skin during night and makes your skin soft and supple the next day.
PROS
Moisture lasts for long
Affordable
The best skincare lets you enjoy nature in winter. The lack of moisture and hydration can damage your skin. Take the help of these face creams that are available in India and bloom like a flower with healthy skin in winter too.
Related Articles: