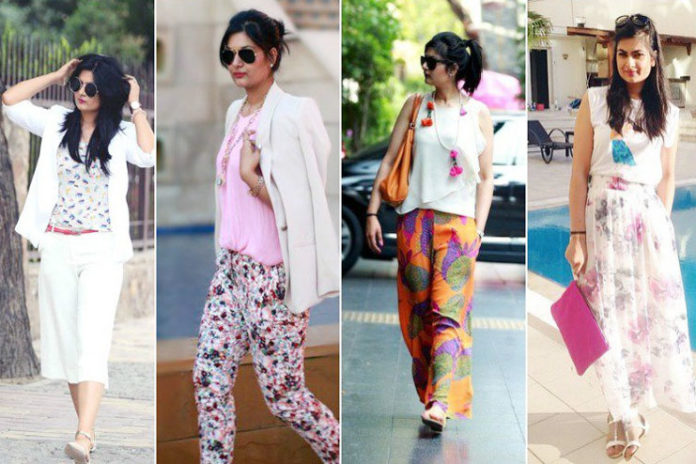 A few years earlier who would have thought that the internet is going to revolutionize the way fashion is portrayed and spread. The important fashion influencer will soon be some girl next door with an impeccable dressing style and not the famous houses of fashion? Well, It all happened too fast and we aren't complaining.
The fashion bloggers of today have the weapon of the internet and they have changed the way we dress and style like no one has. These women's fashion bloggers have drool worthy style, with their blogs and Instagram and Snapchat accounts style tips are a finger touch away. Here are a few of the best ones, who leads the pack of these powerful fashion bloggers giving us some severe fashion goals.
In this article, we have covered 7 of India's best fashion bloggers who rule the online fashion space and together have millions of followers on their fashion blogs.
Akanksha Redhu-
What started as a way to chronicle her love for style is now one of the leading fashion blogs of the country. She writes about Fashion, Lifestyle, Beauty, Travel and also about her shopping wishlists.
Akanksha has a very relatable sense of style and we love how she makes every look so convincingly wearable and effortless.
You must definitely head over to her drool worthy blog to get style tips and inspiration for almost any kind of occasions. Be it chic office wear, A swimsuit for a beach vacation, a brunch outfit or some super traditional ethnic Lehenga choli. She has all of our needs covered.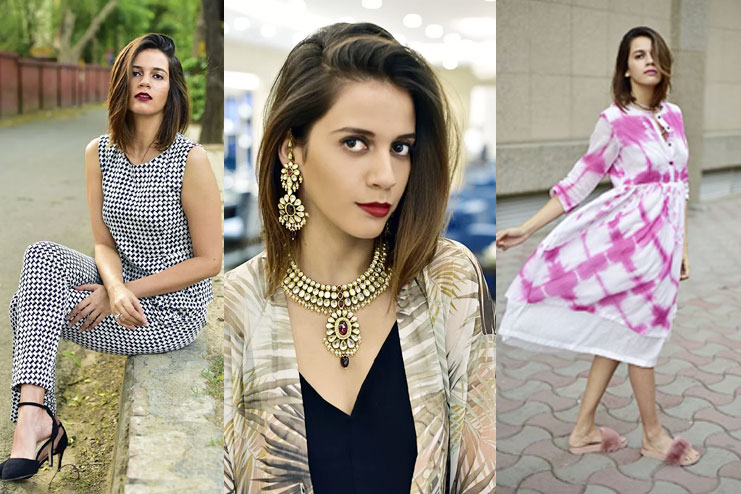 She has collaborated with an array of brands over the past which includes MAC Cosmetics, Amazon, Burberry, Calvin Klein, H&M, Swarovski and a lot more. With almost 1.3 lakh followers on her Instagram profile, Akanksha surely is one favorite Indian fashion blogger.
Rhea is a Fashion blogger based in Goa. She has one of the most beautiful blogs with an amazing blue expanse of the ocean playing the background, Rhea definitely has some breathtaking pictures. She is one multi-talented person with interest in art, travel, and photography. She is also a writer and loves writing poetry in her free time.
A certain sophistication haunts us about her style and we can't stop adoring how beautifully it is captured in her photos. She has these ethereal outfits with a lot of art mixed in them and it is a total treat for the eyes.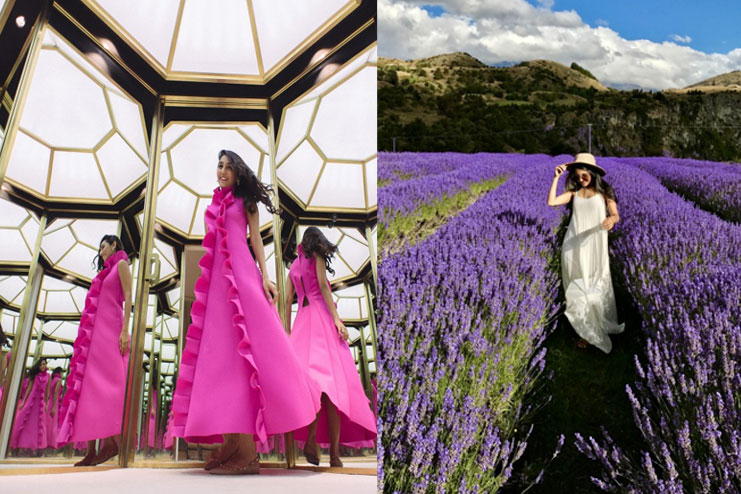 If you are looking for ways to style any simple outfit or the seasons trending style in some different way, you should head over straight to Masoom's blog. She has the most unique style and she gives us some beautifully put together outfits with simple classic pieces put together with an edgy twist making it look out of the world classy.
She has beautifully crafted a niche for herself with a luxury dressing. She has some beautiful and wearable outfits paired with edgy jewelry to complement.
She recently got married and her bridal dresses and pictures are a treat for the eyes. With some stunning lehengas and silhouettes on her Instagram, we can't stop going back every time we need some severe style inspiration.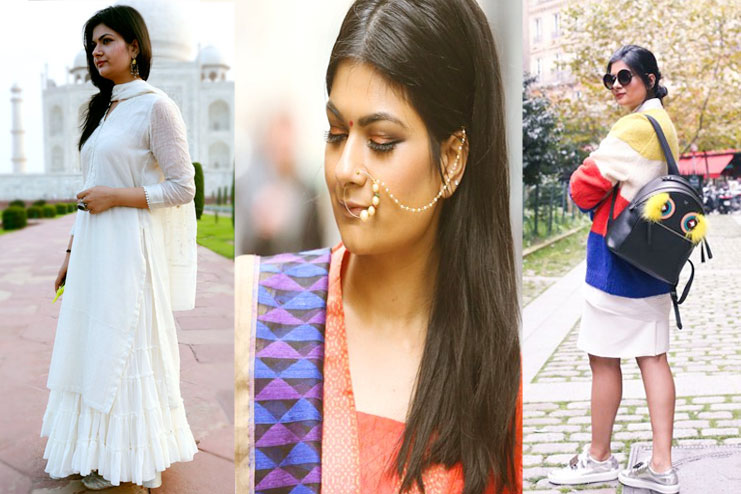 The owner of the most famous beauty blog of the country Indian Makeup and Beauty Blog also has a pretty fashion and Travel blog and we can say it is one perfect match. It is Co-owned by her husband Sanjeev Singh who helps her out since the day started IMBB as a beauty and fashion blog.
Rati has a sophisticated sense of style we cannot stop looking. On the bonus side, she also travels to picturesque places like Agra, Paris, and Turkey giving us the most Pinterest worthy images. She has one of the most numbers of followers on Instagram, almost close to 1.5 lakh. And she is a makeup Pro. Her Instagram has some artistic eye makeup pictures which are just gorgeous, to say the least.
She definitely has one of the best Style blogs of 2017 in the country.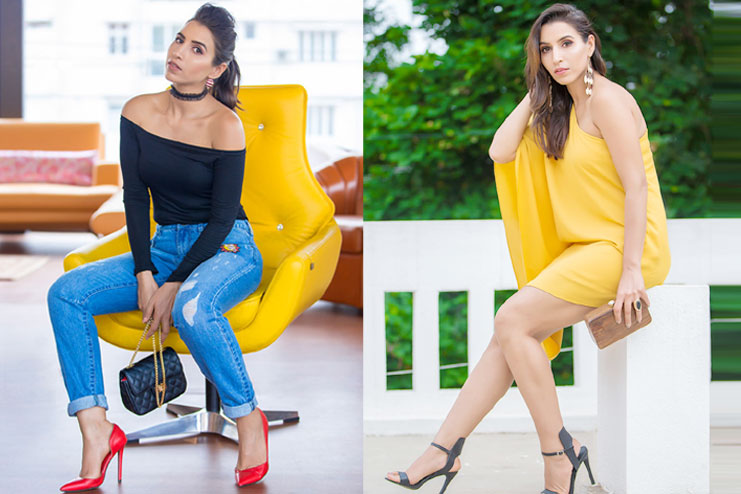 Talk about street style fashion mixed with luxury and we have a blogger from 'stylish by nature' cover that for you. Shalini is one of the leading fashion bloggers of India. She has a carefree attitude in her clothing style and we love how beautiful yet different her looks are.
She has a lot of outfits inspirations and style tips for women of all age. She has some really interesting travel blogs and outfits on her blog that give us Vacation goals. Be it simple Jeans to style or a stunning cocktail dress. This Fashionista does it with grace.
With a good 135k follower on her Instagram, she is a popular woman fashion blogger.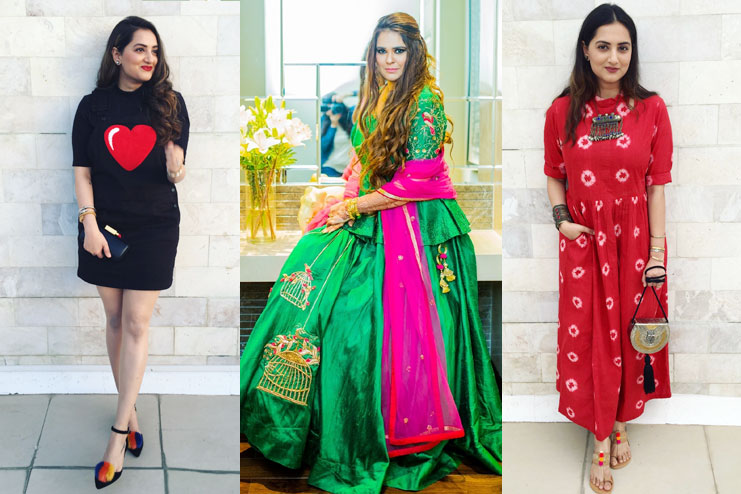 This is a uber stylish and versatile blog that talks about style for women of all shapes sizes and age. It is a refreshing change to see these two friends and owners of the blog, Jasleen and Sonu, put together beautiful outfit inspirations for women from all spheres.
Fashion Bombay the name is inspired by the love they share for the beautiful city which continues to inspire them each Day.
Their youtube series #notperfect is a wonderful style tips series which takes up all our queries and solves them Now that is some real dedication to fashion ladies.
With a whopping 134k follower on Instagram, they are some really loved fashion bloggers.
These were some of the best fashion blogs we thought will keep you stylish and ahead in style. With this list of Beauty blogs and fashion blogs. We hope you get all the inspiration to dress up your best and be happily beautiful.
Kalyani