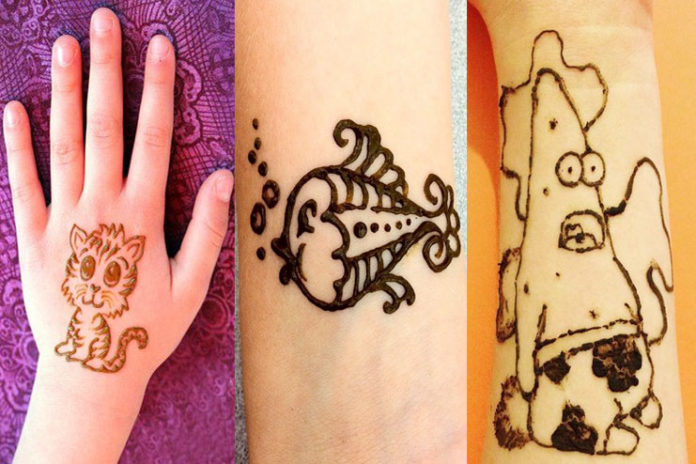 Having your hands full of orange stained henna, with that ethereal scent is every girl best feeling at all our festivals and weddings. Watching a mehndi catch color can feel like a rewarding experience but it comes with a lot of patience. Even grown up women and girls feel tired sitting for long hours to first get it applied and then later letting it dry for another hour.. And when we ourselves seldom find the patience to do that, children obviously find it even most tiring. Esp. Cause they feel restricted with their hands after applying and they just want to get it over with quickly.
Keeping this in mind we have curated a list of the most fun and cute mehndi designs for kids which your kid will happily wait to get made.
The Animal Henna Design-
This will be a great way to engage a kindergarten or younger children into the design of the mehndi. While it is being drawn on the hand the kid would be amazed to see the picture complete. It is easy to apply and will make your kids the happiest.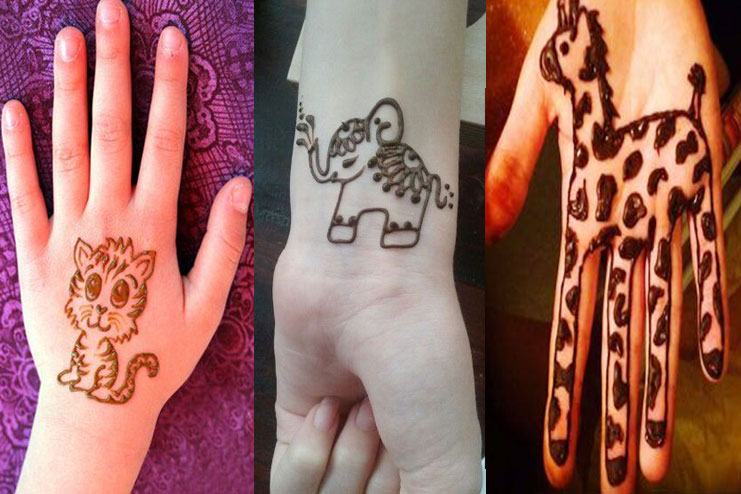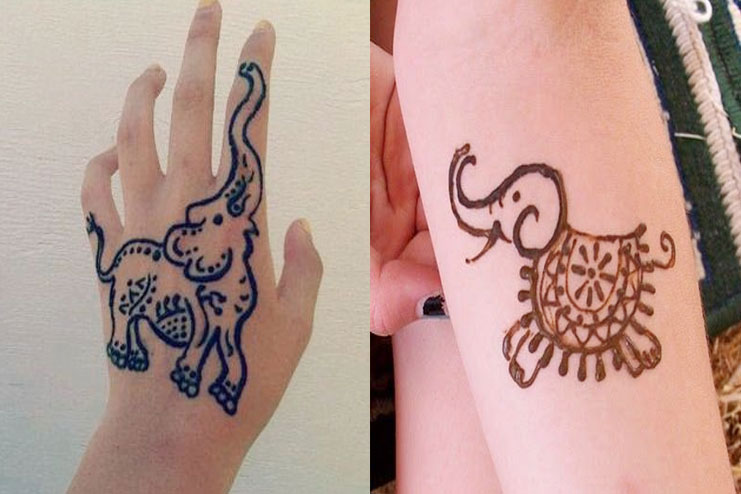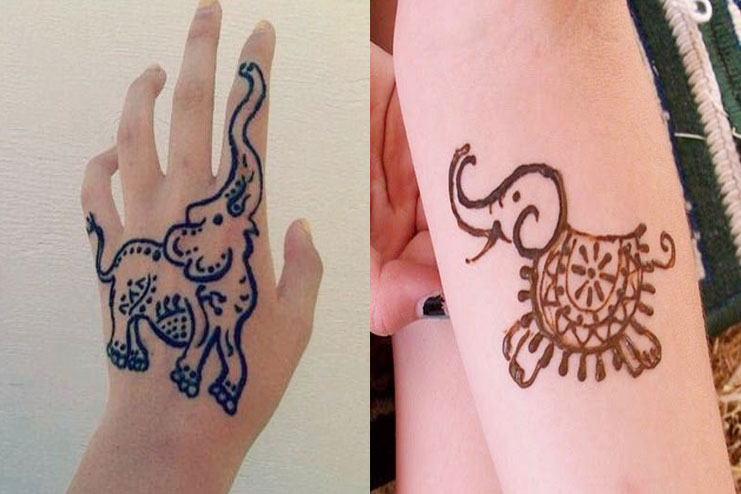 Little older kids would love the intricate animal figures like this henna design.
Fishes and Butterfly-
For Little girls who do not want elephants and cats on their hands would certainly love acute butterfly or a chubby fish henna design. Here are a few design for both older and younger girls.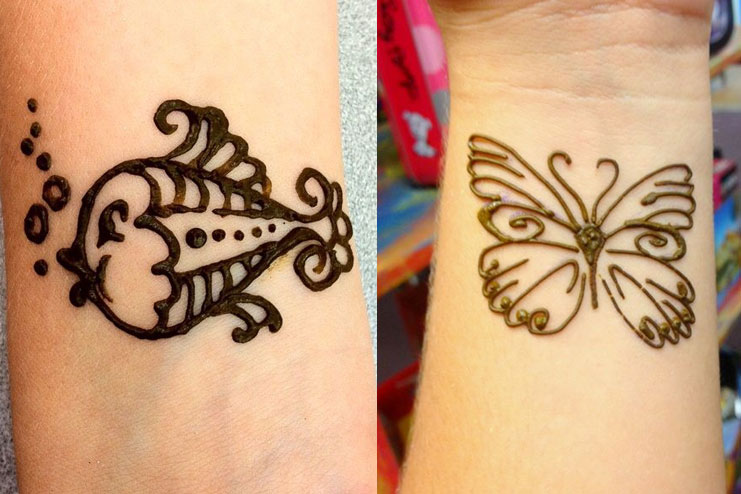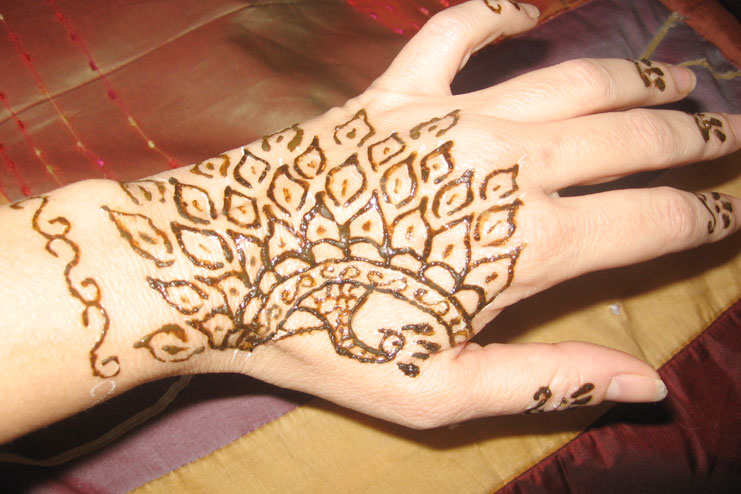 Little more intricate designs with butterflies and peacock for a more patient daughter.
Superhero and Cartoons design-
For the kids who can never have enough of their favorite cartoon character stuff, here are a few cartoon character designs any kind would love to put his hand forward to apply.
The Floral Designs-
For the grown up girls who want to have the mehndi completely cover their hands, Floral and paisley designs are the best bet. These simple mehndi designs for kids will not only cover the hand but will also make her so happy.
Henna Designs for Babies-
For the very little ones, the best option would be simple designs that will take the least amount of time to dry and colour. Here are some easy options to choose from.
Apply henna to thick lines. They will colour darker in shorter duration.
Use herbal henna only for kids.
Apply a mix of lemon juice and sugar water when henna is semi-dry. It will hold the henna together.
Always peel off henna from kid's hands before they sleep to prevent any smear on face or consumption by mistake.
Kalyani