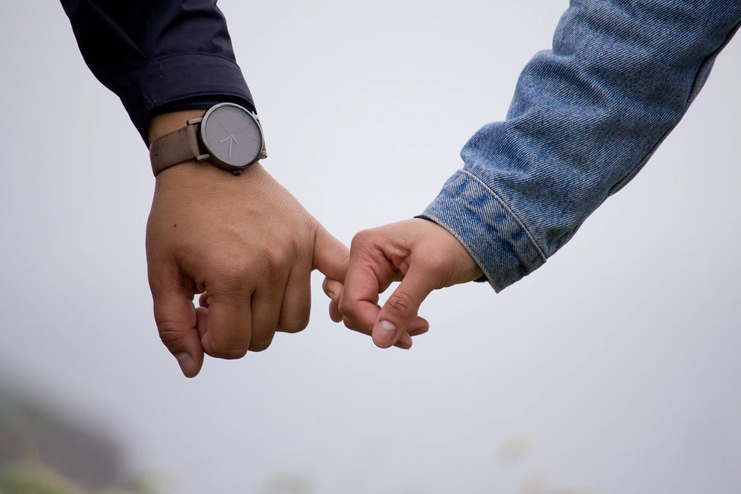 What all views you have about marriage? Views may differ but the importance of the marriage is the same always. You cannot be pushed to get married just because you are growing old or just because your friends are getting married. You will only get ready for marriage when you will the importance of it.
Isn't childhood the best part of your life? Then college days are ever memorable for you. All these are not just memories but sweet memories. The past days taught you something and made you a better person. If you had escaped from those phases, would you be the same today? Imagine! Just imagine!
To experience something better in life, you must first take it. Though it is your choice in your own life, we just want to give let you know the importance of the question.
Is Marriage Important – Reasons That Answer Your Question
1. To have a companion for a lifetime
The women who are already on the track of being single forever, will hate this point. But we have something to say- you may want to live happily without any pressure and extra responsibilities. Would you miss all the precious experience of having a life partner, just to escape from the responsibilities. When you have a loving and compatible person beside you, you can face and take up all the tough in your life together. So, don't give up on marriage just for future responsibilities. Instead, prepare yourself for a better future.
2. A way to create your own family

If you go technically, it is not important to married for an own family. But, it is a standard way to create your own family. You can have a nuclear family and live your life in your style. It is for people who cannot handle giant families. Imagine yourself having a sweet world of your own and your bloodline. It makes you feel great and is a strong reason that many want to get married.
When you realize marriage is important, then you will get ready to share your love experiences even with your future generations. Self-experience is really powerful!
3. You Need Not Die Alone

Death is everyone's final destination after living a short life or the fullest life. Agree death is simple as you think. But you are going to live alone till your death.
Now you are a young woman, who can handle and tackle everything all alone. But would this be that easy at you 60s. When your age is growing, humans tend to look for a companion in life. Isnt marriage important still?
4. You cannot miss something precious

Marriage is a biggest phase which is of many sub phases. It includes many precious things like togetherness, sharing and caring. When two are loving to be a couple, they make everything sweet in their life. If you still ask what is so precious about it- then you must experience to understand it better. Missing something precious is leaving your life incomplete.
5. You become a better person
In married life, every situation tests your patience. It also tests your will of standing for each other. These qualities develop automatically when you are into a married life. The more you are standing and loving a person, the more you will become a better person. You learn about each other and change for each other which makes a marriage successful.
6. You get to learn from your partner
It is not only that you get to learn from your partner. But your partner also gets learn from you. You learn from each other every day. You know when it feels good- When your partner says, he got to learn something important from you. These confessions make you feel great. And the fact is, you have something or the other to learn from a person. All we need to is, see the good in someone. Having and being such a loving partner is extremely special.
7. Growing old together is beautiful

Staying with a person for life time and watching them grow is beautiful. And growing old together is even more beautiful. You will have a value for your married relationship and it will be the most important part of your life. All this is not to be an inspirational couple. But to be happy and to light up each others life.
Show your best version to someone just beside you, before showing it to the resat world. And your soulmate will love you growing and loves to grow old with.
8. You feel complete

Marriage may not make you feel incomplete. But when you get married you feel complete. It is not about the marriage, it is about the person you have in your life. So, you must just get ready to meet your soulmate for life. You get to be the craziest person with your partner. Having a man to who can let you be what you want is a blessing. So, when you find one, just don't go blind and reject him. Your notion towards marriage makes you blind even when you find someone really good.
9. Unlimited sex

You don't need to wait for a chance to have sex when you want. You would have your own partner to have sex. And it is unlimited in a married life. Your sweet home is all your when you want to make love and have some intimacy. You also don't need to question yourself, if you are doing right or not for this matter.
10. Adds colour to your life

When you get married, you are going to take a new roles of home maker, wife and a mother in future. Taking up these new roles is strange but needed. If you are just backing from marriage not to take these new roles, then you are just in your own assumptions. May be your right but what if you are meant for it?
Agree that every moment is not going to be sweet and lovely in married life. But you are experiencing and learning something out of every moment. You are going to be a better woman when you the colours are added to your life.
Importance of marriage In Indian Society
With all about points, we say marriage is important. But in Indian society, the view about marriage is changed. Parents want their children to get married before anyone pointing out them. They want to fulfil their responsibilities and they chase their children as if there is some deadline. With such impractical view many of young people are getting ready for early marriage.
Even if a woman is around 22-25, Indian society calls her a girl. Society is not ready to call her a woman but always ready to chase for marriage. Society must realize that marriage is about an individual's decision. Indian society must let marriage be important practically and in a sensible way.
Here we want to give you an example to conclude the article- We always had important questions for exams. But we don't prepare for a few and just skip them off. When you get the particular question in the exam, you regret not preparing for it. If you don't get it the question in the exam if feel you did the right thing. Life is all about taking risks for good or bad. After all, you stand for yourself, not the society that judges your opinions and views. So, girl go for what you want!
Other Recommended Articles: