Jewellery is a really important aspect in styling any outfit or look. It is the perfect way to add an element of wow! to your outfit. Your choice of jewellery reveals your own personal sense of style. And while we have ample options to choose from, If you have just the right designer to craft your jewellery according to your style, you will have to worry much lesser.
Have a look at these amazing jewellery designers, that are among the top jewellery designers in the country and have some really breathtaking designs you will almost instantly fall in love with. Have a look.
1. Suhani Pittie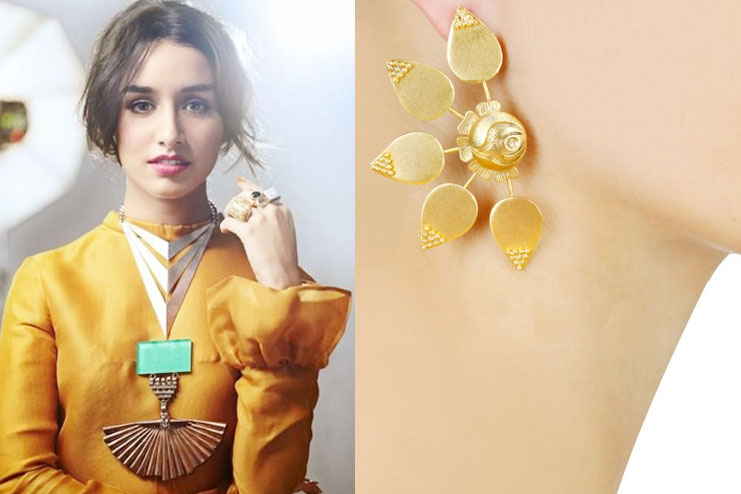 This talented jewellery designer in india is one of the most popular jewellery designer today. She has catered to the likes of celebrities of bollywood and even abroad. Her label Suhani Pittie has one of the most wonderful designs that have a great class and intricate charm to it. The edgy designs make it just perfect for special occasions. She has be felicitated by the Young FICCI ladies Organisation as a young women achiever award in 2012. The young entrepreneur is a women in the most powerful 35 under 35 list of Femina magazine.
2. Farah Khan Ali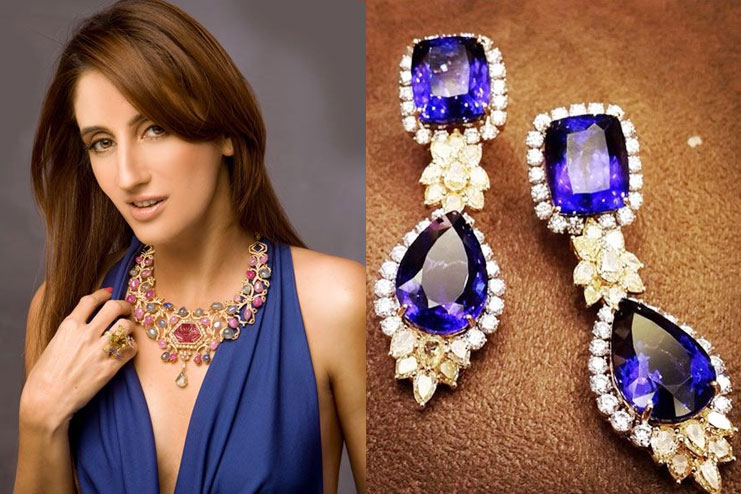 The famous jewellery designer is also well know to be the daughter of yesteryear actor Sanjay Khan and sister of Zayed khan. Her jewellery is one of the most sought after bridal designer jewellery among brides in the country. She has many feathers in her cap and is certainly one of the top indian jewellery designers in India. She has designed for Swarovski for their 5th Anniversary in Mumbai. This classy lady has a collection of some really intricate and well designed jewellery pieces that can look stunning not just on the runway but on Indian traditional occasions for us ladies.
3. Nirav Modi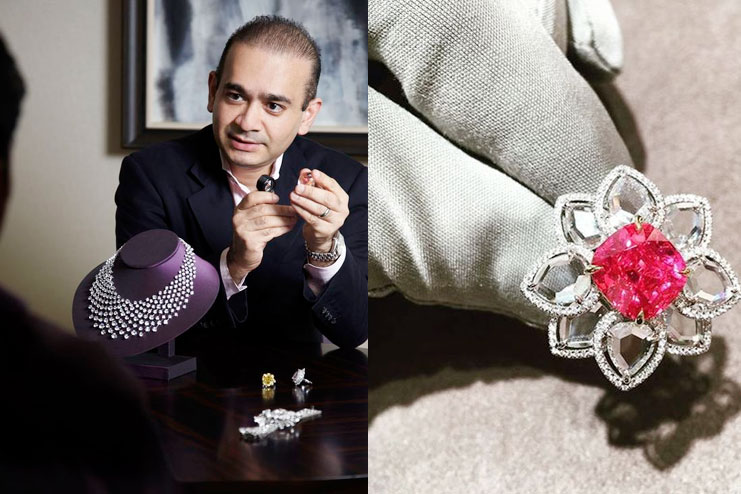 One of the top 10 jewellery designers in India, Nirav Modi is certainly the most famous jewellery designer of this list. He has a client list that boasts of not just bollywood but a lot of big hollywood celebrities. He has always been a passionate designer and a diamond collector. The Nirav Modi collection shows some extremely well crafted jewelry in the industry and he was one of the first Indian jewelles to be covered by Christie's Hong Kong auction catalog. A lot of celebrities have worn Nirav Modi collection on occasions as important the Oscars. The famous Indian jewellery designer is well known for his patent like endless cut, Mughal cut and Anira cut.
4. Asha Kamal Modi

One of the famous jewellers in india, Asha Kamal Modi is a loved jewellery designer by celebs of the bollywood. Belonging to the Karat group, she has the honours of having great indian films like Devdas and Kamasutra's jewellery designs to her credit. She has one of the most ethereal collection of old and oxidized jewellery. Her chunky temple jewellery is something worth dying for. She has all the indian brides crushing over her amazing neck pieces and Jhumki collections. Definitely one of the shining jewellery designers india has.
5. Nitya Arora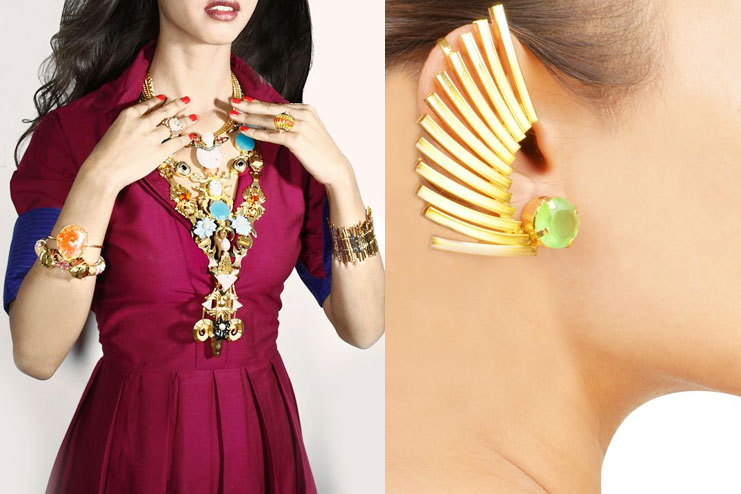 Nitya Arora is a well known Indian jewellery designer. She has a jewellery brand by the name of "Valliyan by Nitya" that she founded when she was only 21 years of age. This amazing designer has jewellery that is handcrafted to perfection. She is a well known name at Lakme India Fashion Week and has showcased so many times. She has designed for a lot of bollywood celebrities and she remains a personal favorite of so many of them. She was bestowed the 'Best Jewellery Designer' award in 2013 by Elle magazine and the 'Young Designers Award For Best Accessories Designer 2012' by Grazia India
6. Maheep Kapoor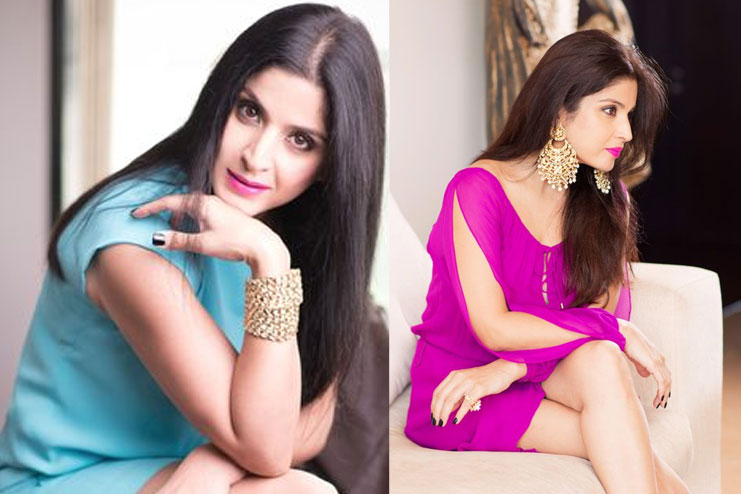 Another amazing and talented Indian jewellery designers in the list of the top 10 jewelers in India is Maheep Kapoor. She has a special love for gemstones and diamonds, which is so visible in her collection of some of the most amazing pieces of bridal jewellery. She has some of the best collection of mixed and matched gemstones that look absolutely gorgeous. She has designed for blockbuster hits like Om Shanti Om and Kabhi Alvida Na Kehna. Her designs emit a certain elegance and we completely love how classy they can make even traditional jewelry pieces. This great designer has pursued her hobby since young age now run an extremely successful business out of it.A list of some of the most famous and awarded jewelry designers in the country.
7. Poonam Soni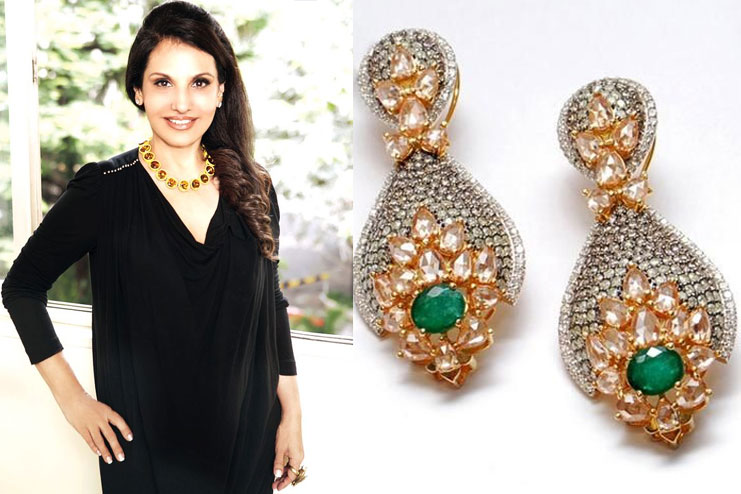 An absolute younf take on the jewellery line, this dynamic women is responsible for bringing about the Bespoke jewellery trend in India In 1989. A gold medalist from the Delhi university she has her own line brand by the name Poonam Soni Signature Linen Private ltd. She has some amazing pieces that have made her one of the most sought after jewellery designers of the country.
8. Neelam kothari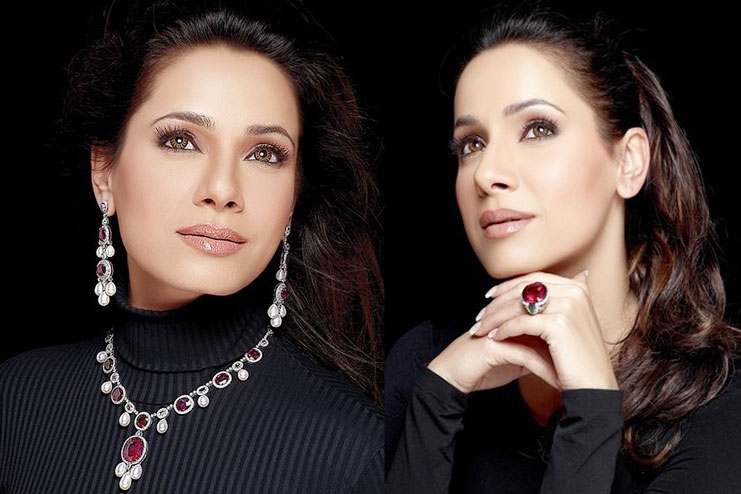 This actress from bollywood was not as greatly appreciated for her films as is she for her jewellery designs all over the country and abroad. She is another famous Indian jewellery designer that has her collection available at Chirsties's and Sotheby's. She has a long love affair with glitter and diamonds that we see so evidently in her jewellery collection for so long. Her clientele is not just Indian crowd but a lot of the Europe, south east and western countries. With a famous brand of Neelam Jewels she gained popularity soon with her confident designs and vivid use of coloured gems.
9. Alpana Gujral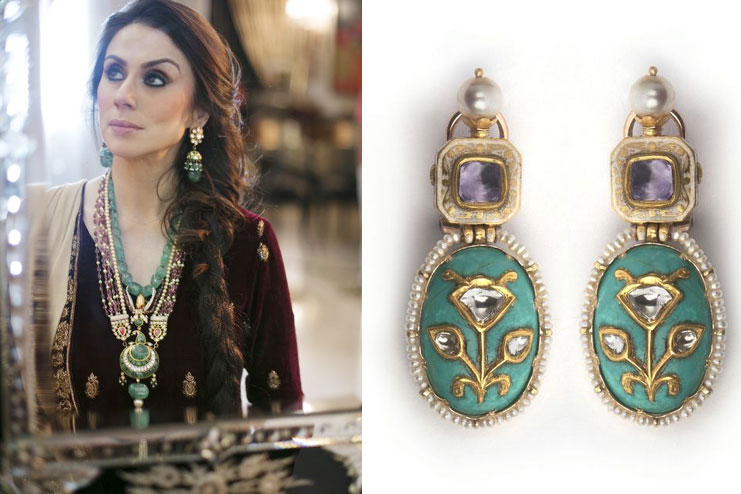 She is definitely one of our most favorite jewellery designers in the whole list, and we are sure you will agree after having a look at her absolutely amazing collection of jewellery. Be it gold, silver or in precious stones, she just doesn't go wrong. Just throw a look at her amazingly crafted pieces and she wont leave you disappointed. Her staple emerald and ruby necklaces have been doing the rounds but quiet some time but still continue to haunt every bride's dreams. We love her simple yet amazing sense of design that she puts into every piece. Definitely one of the top 10 jewellery designers in India.
10. Varuna D Jani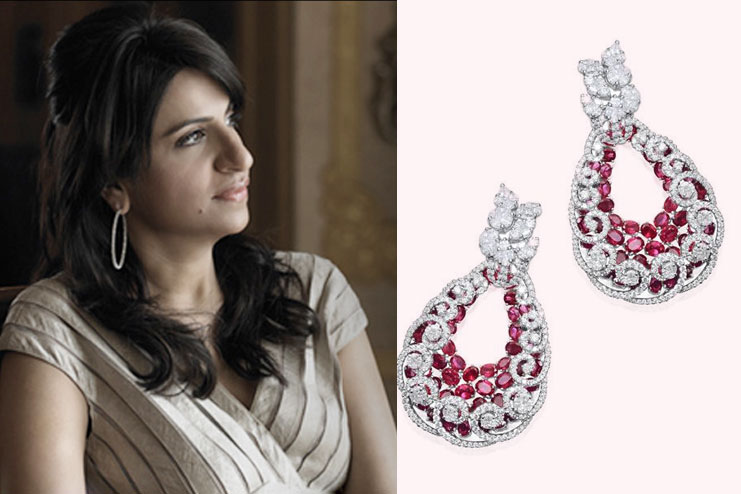 This Amazing bridal jewellery designer from india was awarded as the "Best Jewellery Designer" by the Indian Bullion and Jewelers Association. She owns some really praise worthy collection of all the other designers. She is known for creating handcrafted jewellery for her clients and customise them according to their wish and style. She has her own store that she launched on 2008. She was awarded the women super achiever award in 2009 by Asia retail congress. Definitely a must visit for every bride willing to buy her heirloom piece.
Follow these amazing top 10 jewellery designers in India for your jewellery style inspiration for the next big event. With these amazing list of best jewellery designers in the country you'll find so much variety and styles of jewellery design that we are sure you will need no other names when it comes to buying your jewellery. Try out these jewellery designers and let us know what you think.