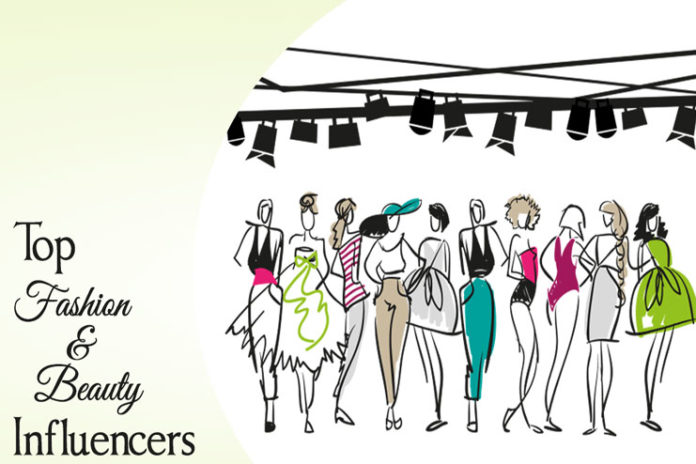 We all want to be in style and follow the latest trends in fashion and beauty. And now with the technological advancements and internet age, our mornings through nights are filled with online ideas and suggestions. Especially all about trends and fads, we inspire and conspire to get it all from websites known for valuable information and suggestions. Let us know more about famous beauty bloggers in India.
How to find which beauty bloggers are wonderful:
Well! We would rather not say, " to each their own" in this regards. For we care about your beauty and health. All the below websites are known to have the most blog traffic and blog Moz rank too. The social media following of these blogs is immense and is increasing every moment. Also, the Alexa rank of the blog is truly commendable. And the ideas and suggestive contents are of utmost quality and rank high on google too.
Beauty bloggers in India who are extremely popular:
Beauty blogging is a widespread area with lots of ideas, suggestions and home remedies being poured-in, in utmost beneficial ways. Most beauty bloggers are known to bring their videos and methods in easiest of ways possible. Some such bloggers about beauty in India include:
1- Corallista by Ankita Srivastava:

Ankita is a beauty enthusiast, and her stint with beauty blogging began in 2011 while pursuing her engineering from IIT Mumbai. Her blog name was inspired by a coral color range in that time. Beginning as a hobby just to share her beauty tips with an online community, soon her blog became her passion and now full-time work. Her list and tutorials online are much appreciated and followed by people all over
2- Makeupandbeautyblog.com:

Makeup and beauty blog generates highest revenues from paid ads, simply because it offers utmost quality and suggestions for women. Over 2 lakh daily visitors for its blog, this influences beauty choices for women far and wide. With a narrative which is very friendly, trustworthy and reliable this website has all that you look for in beauty. The reviews and details on how to buy and apply a product correctly and also how to keep your beauty enriched makes this blog a much-followed one
[Read: How to become a fashion blogger]
3- Wise she:
Beauty is not away from fitness when it comes to keeping your internal as well as external health and radiance alive. From weight loss, travel, food and makeup you have it all here. Their reviews and straight from the heart advice are awesome. Also, tips and suggestions to overcome any hair and skin issues are also great. And they have the quickest reviews for even the newly launched products
4- That Boho girl by Krithika Khurana:
All Krithika wants is for you to be stylish. After graduating from JD Institute of fashion technology, she began her blog and also an online store The hype. Her label K Krithika is all about her love for Swarovski jewelry and bohemian fashion. She keeps her content unique yet simple
5- The snob journal by Aashna Shroff:
Aashna's blog is confident, daring and quirky. Her experiments are a constant endeavor to newer horizons. Her ideas are her taste of fashion and which is what inspires her readers. She constantly believes in revamping and improving your wardrobe. And her multi cultural, beyond borders ideas, are truly mesmerizing
6- Peaches and blush by Mehak Sagar:
Mehak is hugely popular with her blog and has many hats in addition. Her online shopping portal and truly brides special edition are truly highlighted for her thriving career. Her beauty blog is an answer to all western styles which would pop up every time any Indian would google for products here. The nice segment she brought is now a widespread voice for many.
7- Guilty bites by Devina Malhotra:
A self-confessed beauty blogger is all about celebrity fashion, tips, gossips, food, and photos. Her flair for writing has made her a renowned name from Tehelka, HT and more. Her ideas are innovative and she believes in the curvy body needs ideas from curvy fashionistas. Honor your curves and love your body is her motto. Her honest reviews on beauty products, shopping spaces and wedding ideas are brilliant.
8- Vanity no apologies by Anshita Juneja:
Anshita is truly the word, "beauty with brains" for her ideas are simply marvelous. A business economics grad from Delhi, and undergoing masters in business administration, her blog still stays as fresh and content rich as ever. Her comprehensive insights into lipsticks and nail paints are tremendous. She has many awards and accolades for her beauty suggestions already.
[Read: Styling hacks for 2017]
The above compilation on Famous beauty bloggers in India is to showcase the trending blogs in the areas of beauty, fashion, makeup and more. Be sure to read through them as your latest and most preferred make-over guide.
Share ahead and keep writing us, we love hearing from you!