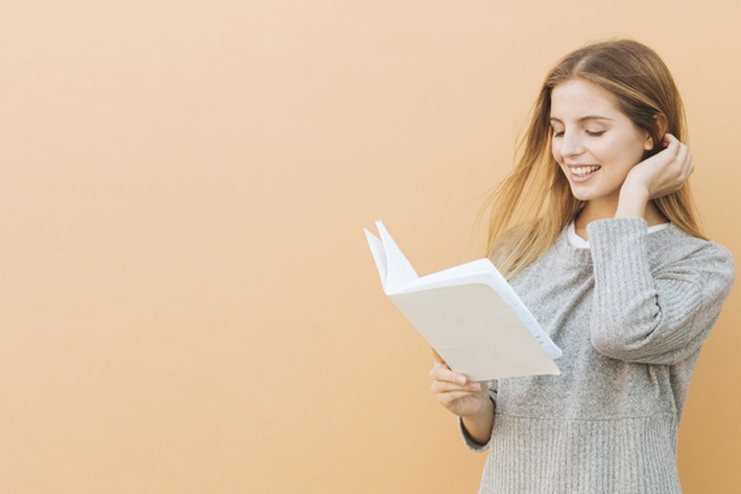 If books are your best friends, then you must choose the right book. Being a book warmer is an amazing feeling. You gain knowledge, feel the experiences and learn the lessons from the books you read. We suggest you to be choosy when picking a book a teenager. You need the right guidance that shows you the reality more and fantasy less.
The collection of books for teen girls is not filled with rules and lectures. You will get to read different things in different genres.
Here are a set of books that you must read as a teenage girl. Get into the characters and you will enjoy them the most. Some books are specially for teenage girls. So, have a look and read on.
Books That Every Teen Girl Must Read In 2020
1. They Both Die at the End

When you read the title of the book, you get a thought that it is going to be depressing. So, believe in the line "don't judge a book by it's cover".
The story is about two boys who get a bad news about their death along with date. So, they both come together to live life the last day. They also learn about love and life in the last minute of their life. Two guys who are total strangers meet at the time of death. An app brings them together which tell about people's death and also with a concept of the Last Friend.
The author Adam Silvera made it interesting. You will enjoy reading the story through out. To know how and what the guys learned at last moment of their life, you must read this wonderful book.
2. All the Bright Places

The book is of a sweet love story of two young souls who are on different paths. A young boy(Finch) who keeps attempting to kill himself. Somehow, he gets saved every time when he attempts. On other side, a girl who is waiting to finish her graduation and who is curious about her future. At the same time, she is also struggling to come out grief of her sister's death.
They both meet and become a team for a school project. While working on the project, Finch realizes that he can only be himself when he is with Violet. When everything is going well, Violet finds the cruel reality in mid. Now, you must know what is the reality and how she took it.
Though it is the first book from the Author Jennifer Niven, she made a great start we can say. Her idea of showing the pain and joy when in love is well elevated. So, you can give it a read to know the further story.
3. The Sisterhood of the Traveling Pants series by Ann Brashares

When you read about friendship stories, you relate to them. You also feel the pleasure and overwhelming to remembering your friends. Here is one such story to read.
It is about four girls (Lena Kaligaris, Tibby Rollins, Bridget Vreeland and Carmen Lowell) who are friends from babyhood as their mothers met in prenatal exercise class. One among the four buys a pair of jeans which is ordinary but surprisingly, it fits other three as well.
Before going different way to spend their vacation, they decide to exchange their jeans after using for some time. It is also the first summer that they apart. The first apart summer for these four friends becomes no less than an adventure. They see ups and downs in life. These unexpected moments of life also become the most memorable for them.
There is a lot to know about what happens during their holidays and how they deal with it being separate for the first time.
4. Wake Up, Life is Calling

The book is from an Indian writer Preeti Shenoy. The story is about a girl who struggled mental disorder. She attempts suicides tow times and survives. With her parents love and support, she fights her mental disorder.
After successfully over coming the mental illness, she joins college to pursue creative writing. A fine day, she reads a book in college library by which she goes back to her past once again. She face the difficulty that gone reading the book and she bursts into tears.
After facing this struggle again and again, will Ankit comes to present and live her life happily or goes through the toughest?
5. The Fault in our Stars

The fault in our stars is a story that everyone can read. The book is about two teenagers (Hazel Grace Lancaster and Augustus Waters) who are diagnosed with cancer. After diagnosis their live change forever.
The both meet at a support center for cancer patients and also survivors. When they both meet each other, they see new hopes and light in life. They also feel better and alive.
The book motivates you to be a best self. It includes mixture of emotions. You will smile at the fun moments and get tears in your eyes when you read the tragic incidents. The story of Hazel and Augustus gives a courageous message that everyone needs and should learn in life. It is a heart touching novel which make it a feel good read for you.
6. Looking for Alaska

If you in high school, you will be able to relate this story very much. Even if you are passed out student long back, you will love remembering your school days. John Green's mastery languages along with the story line makes it a must read book.
The story rotates around the two leads characters Miles and Alaska. Alaska is a beautiful and emotional girl. And Miles is a young boy who falls in love with Alaska. He finds everything interesting in his life with his love and friends. But very soon he learns that life is not all about happiness.
Most the story includes the own experiences of the author as he studied in Alabama. It is added with multiple elements that a every teenager goes through during school and high school days.
7. The Astonishing Colour of After

If you are looking for an easy to read book, then you must get this one. You have the needed factors that we come through in real life.
The story is all about a teenage girl Leigh who doesn't care much about her family due to the bitter situation at her home. Her father keeps travelling around for business and her mother falls sick often. She escapes from her family situation staying with her friend Axel.
On a fine day, when she come back home, she finds her mother's dead body. Her mother attempted suicide and died. Leigh's mother leaves a note for Axel saying "I want you to remember". This message comes with a red bird which leads the girl to her maternal parents whom she never met before. If you found it interesting till here, then read the remaining story to know what happens next in Leigh's life.
8. The Hate U Give

The book "The Hate U Gave" is about a sixteen year old girl Starr, who moves between two different worlds. She lives in neighbourhood and goes to a fancy pre school. She finds to tough to balance between these two extremes and then she gets shocked with death of her childhood friend Khalil.
She gets to hear a lot bad about Khalil after death. Some call him a drug dealer, some call him a gangbanger. The cops also visit Starr's house and try to frighten her to know the facts about Khalil.
Everyone wants to know what happened that night with Khalil and the only person who can answer all these questions are Starr. This can also put Starr into danger. So, what Starr comes up with about Khalil's death? Does she know the truth or mystery behind her friend's death?
Okay, to find the rest how the girl deals with this unexpected twist in her life. How she becomes stronger and faces it. Readers also realize the reality in life reading this book!
9. Just Listen

When you start reading the book, you may shut down you interest thinking that- it is a typical teenage love story. But no, the author added various shades with some twists.
If you are someone who looks for story that is crafted with the balance of happiness and sadness, then this is a perfect one to read.
Coming to the characters- the leading one is Annabel who is pretty by appearance, confident with a great social life. She has everything a teenage girl dreams to have. Isnt it? Above these good things, something bad bothers her. Her best friend keeps spreading rumours about her. Up on that, her family is falling apart and slowly it becomes lonely summer just with silence and secrets in her heart.
Then, she finds a guy whose passion is music, he is determined to make her also listen music. All puts all genuine efforts to make her smile. Doing all these, can the guy help Annabel to forget what happened the night that changed everything for her.
10. Stories We Never Tell

The book is from an Indian writer. Firstly, I would say the a title of the book is catchy and the story is apt to it. As we never talk about few stories as we are afraid to share or people don't show interest in listening some. This is one such story of Jhanvi that convinces you to continue the reading.
Jhaniv is a social media influencer. Though she has everything but still something she feels incomplete. The thing that Jhaniv is missin in her life impossible and still she manages to be a perfect person.
On the other side, it is about Ashray who works hard and determined to fulfill his dreams. But this guy is stuck with insecurities at some time. The two young people come together to tell a story of hope, light and balance that everyone needs in life. You will get to learn about life and it's truth. One of the nicest books for teenage girls.
These books are a great collection for young mind to know the reality and learn the new things in all aspects. The fictional stories teach you the practical bits of life. Some of the books are filled with real experiences of authors and other real happenings.