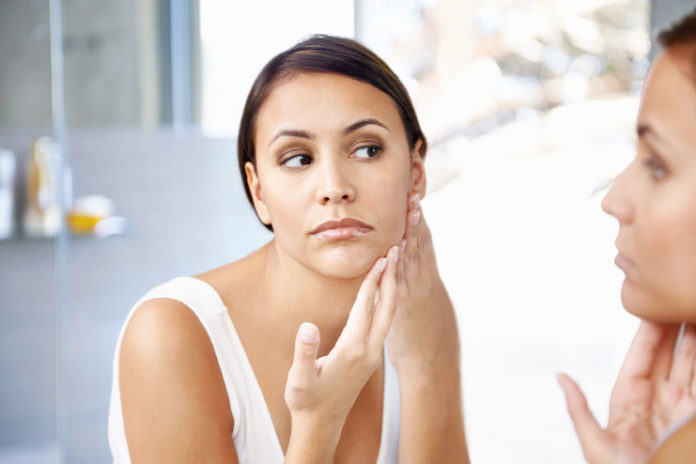 It is a very well known fact that excessive exposure to the sun can cause suntan and also sunburns if exposed for a prolonged period of time, what still remains lesser known is that exposure over a certain period of time can lead to excessive damage of skin. It damages skin elastin and causes wrinkles over the face. It causes darkening of the skin due to burns and it may also lead to fine lines and dark spots.
There are a lot of natural home remedies for tan removal, but for times when you are traveling or simply can't find time for the homemade routine, we have a list of best tan removal creams that you can find in India.
1. Nature's Essence Lacto tan clear-

Almost the most popular tan removal creams in this list is this natures essence lacto tan removal cream. It is very affordable plus also very effective in removing the most stubborn tans. It is possible due to the the milk protein and geranium oil ingredient present in the cream. It works not just in tan removal but also prevents further pigmentation. It gives perfect tan removal for this affordable budget range cream.
2. VLCC Anti-Tan Facial Kit-

This is a tan removal facial kit with de-taning and moisturizing properties. It is a moderately priced kit with following included inside the pack-
Oatmeal face scrub.
Melawhite de-tan Gel.
Melawhite de-tan Pack.
Pista massage cream.
Melawhite de-tan Powder.
This kit has extracts of oatmeal lemon and aloe-vera all which have skin lightening properties. It helps not just in reducing tan but also in providing glow and moisture to the skin.
After using this kit it is also advised to regularly use sunblock every time you are going out in the sun.
3. Lotus Herbals white glow skin whitening and brightening gel cream-

It is a gel based creams that whiten and brightens the skin just as it claims. It contains Mulberry extracts and rich enzymes that not just help me removing tan but also contains SPF 25 which protects the skin from UV-A and UV-B rays. It does satisfy its claims and also protects the skin from further damage.
4. Fair & Flawless Suntan Removal Cream-

This cream is for people with severe skin damage due to sunburns. It also helps in removing sun tan and helps in reducing spots and pigmentation to some extent. It also repairs skin elasticity and gives its a subtle glow. This is recommended to people who want long lasting results and protection from the sun.
5. Clarins white plus whitening repairing creme-

This is a night cream so you are advised to not wear it outside in the sun. It is a treatment for damaged skin and lightening the skin tone. It is loaded with Raspberry and Alchemilla extracts along with a modest amount of Vit. C.
It helps in tan removal of not just the face but your stubborn neck and nape. Just apply a tiny amount over your face and let it sit overnight. It works Like a dream.
6. Iraya Kantivardhak Lepa (Protein Pack)-

For all those women with sensitive skin, this is an amazing all Ayurvedic tan removal pack that has deep cleansing properties. It contains all herbal ingredients like saffron and lentil powder which are known for its whitening effects. Its ingredients have bark of Arjuna tree, Manjistha, Badam, Chandan, and Kesar, all of which have natural skin bleaching properties. It is a medium priced skin cream and a totally value for money considering it is all herbal.
7. Auravedic Pure Lightening Whipped Body Butter with Mango Peach-

If you are looking for tan removal for dry skin it can be a tough task, cause dry skin damages extremely fast and also tends to become sensitive. But this herbal cream is your answer for the suntan. It contains a mix of mango and peach which deeply moisturises your skin and visibly lightens the tan from the very first application.
You should definitely give this a try if you are looking for a quick fix for your skin tan.
8. Sun Ban-Tan Removal Cream with whitening effects-

This cream is prescribed best for darker skinned beauties. It contains turmeric and saffron. Turmeric helps is quick healing of skin from sun damage and saffron lightens the skin tone. This is a less oilier version of a sunblock. It is the best tan removal cream for women with oily skin to revitalise and nourish their face.
9. Aroma Magic Tan Removing Milk Pack-

For the budget friendly options and college going women who want a de tanning product, this comes in as a savior. From the famous aroma magic brand, this milk pack is rich with lactic acid and has natural bleaching properties. It is best for oily to combination skin.
10. Jovees Wheatgerm & Carrot Anti Tan pack-

With carrot and wheat germ as its main ingredients, this is another de tan pack which is not just friendly on the pocket but also provides great value for money. It delivers what it claims and rejuvenates the skin. It also smoothens out the skin and gives an even complexion hence is it also an anti-blemish and anti-marks pack.