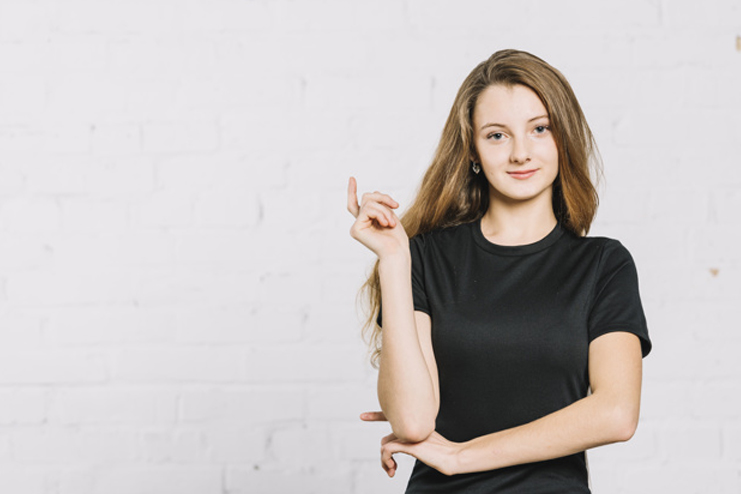 What makes a woman attractive? Outfits are to make her presentable and accessories are to adorn her. The outer beauty falls into the secondary category. An attractive woman would have the habits. There are a few prime habits for every woman to learn and present themselves to look attractive.
Being attractive inside out is important when you want to make a mark. To be an influencer and inspire the people around you, you must aspire to be an attractive woman.
If you feel you are an attractive woman then check if you have these habits. These are the habits you need to become a successful woman too. Start practicing to be an attractive and then super attractive woman.
These Are The Habits Of An Attractive Woman
1. She lives in the moment

Living in the moment is the very first habit that you must have. If you are living in the past and over thinking about your future this can stress you. To look attractive, you must be stress free and live in the moment.
Live every moment to the fullest. If you have any future concerns then you must deal with it with a smart plan. But thinking over it and stressing yourself is not the way to deal. You should also realize that you are missing the present moment while you are busy thinking about the past or future.
Forgive the past and forget about the future- then you can live in the moment. This is the secret of attractive women.
2. She maintains the right body posture

To look attractive, you must maintain an attractive posture. If you don't believe this, then you can have a glance at the influential personalities. They top most celebrated women always present themselves with right body postures.
One thing you must keep in mind is, be confident and look active. The way you feel about yourself can impact your body posture as well.
For example, when you feel lazy, immediately alert yourself. Vague and very casual body postures are not that attractive. The body postures are as important as your actions to look attractive.
3. Her gestures are compassionate

All attractive women are not compassionate. But compassionate women are simply attractive. As they are selfless while being compassionate, they smile and make people comfortable.
The woman who is compassionate would concentrate on others' happiness. She may have problems and sorrows but all that is never seen on her face. As she her time and energy goes in contributing her best for others, she wouldn't mind the petty issues.
Her compassionate gestures are part of the best version she is. A compassionate woman would find happiness in helping people. Her kindness and happy glee makes her the most attractive woman. I urge you to take every opportunity to be self compassionate and compassionate towards others too- you are extremely attractive that way!
4. Her speech and actions are confident

Communication and your actions are recorded in people's minds. Make confidence your habit like it is your own trait. If you are confident about your steps and actions then undoubtedly you are attractive.
Yes! You need other habits as well to be an attractive woman. But everything fails when you are not confident. So, I see confidence as the main habit, quality of an attractive woman.
A woman who is not confident looks incomplete. And something incomplete is not attractive. Whenever you speak, you must calm down and sound confident. You can be prepared about your speech or think for a while before speaking something. The right words are never late and all that matters is your confidence.
5. She speaks out

You may not take control of every situation that is going unfair. But speaking your mind is important. Your opinion matters and it leaves an impact. You must act responsible and tell your opinion when it is needed the most. Giving your opinion and contributing your bit to get a change is always good.
When you can speak out and stand on your point, this shows your strong intentions. You are making your identity as a strong woman. And remember that strong women look attractive and feel super attractive from inside.
6. She is excited to take up the challenges

If you are taking up the challenges without backing then you are well built. You are growing personally and stepping towards your success. Growth that takes effort is beautiful. Your efforts and the courageous steps make you an attractive woman.
When attraction is not just about appearance, your strength and courage is attractive. So, be that woman who inspires people being attractive this way. You leave a print with your essence and spirit to live. And how can anyone not find you attractive?
7. She cheers up people around

Cheering up has nothing to do with learning. When you are happy with yourself and living your life the way you want, you give hopes to people around you. And naturally, cheer up everyone and make the ambience beautiful. While you cheer up people, you look attractive wearing that pretty smile.
A woman who cheers up everyone is loved and accepted by everyone. You become the center of attraction and favourite. Your passion for yourself makes you attractive. So, keep cheering up and cheer along with the crowd.
8. Self awareness

If you are wondering why you don't feel attractive about yourself, then you must study about yourself. You need to get self awareness to feel attractive. Also you need to work on your other habits that make you look and feel attractive.
The very first thing you have to do is- feel attractive. Forget about looking attractive to someone. Learn to feel attractive. Know your likes and dislikes, know your strengths and weaknesses. When you are aware of what you are, then you don't give people a chance to point you out.
I would like to add some more knowledge on this point- self awareness is base for self confidence, self love and independence. You will start feeling attractive knowing more about you. Then why don't you get that self awareness?
9. She takes stand for herself

When you don't look out for people to support you but go forward bravely, you look attractive. You don't expect people to defend or take a stand for you. You are independent every way and this way too. Bold and brave women are not just attractive but they are flattering.
Let me also tell you this- when a woman expects someone to take a stand, she seems weak and fragile. Though you are strong enough, the expectations make you feel weak. It is always better to make efforts from your side before expecting from someone. You have that bravery and all you need to do is bring it out!
Once, take a stand for yourself and you will choose self defending over someone defending you. This strength makes you the most attractive woman!
10. Her expressions are everything

Every expression leaves an impression! Expressions are similar to the voice tone. The tone you speak tells about your emotions. The same way, the expressions do. It is clear that you have to be mindful of your expressions like the tone you speak in.
A reckless expression can make you look unattractive. Your expressions indicate your intentions and nature as well. If you want to represent yourself as the best and feel attractive be careful about the expressions.
Attractive women grab attention with their body language. And expressions are always a part of the body language. So, you must make a habit of leaving the right impressions with your expressions.
Learn these qualities like it becomes your habit. When something becomes your habit, you do it effortlessly. When it is automatic and comes naturally, it is super attractive. So, learn all these qualities to an attractive woman.