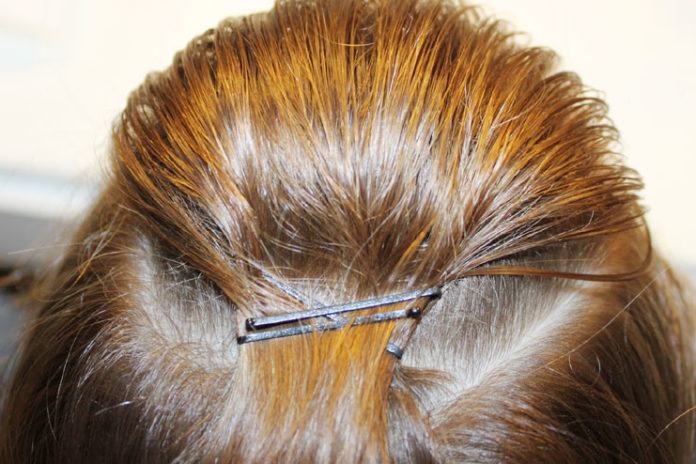 Every woman loves poof. It is a perfect hairstyle for any occasion. From Day to night, from festive to formal. Every college girl or working woman loves hair poof. So, you have a meeting in 10 minutes and you don't have time to wear makeup. Neither you have a hair spray or a teasing comb. Now you need only a rubber band and two bobby pins. Here are some tips for perfect hair poof in 3 Different Styles.
Style up Your Hair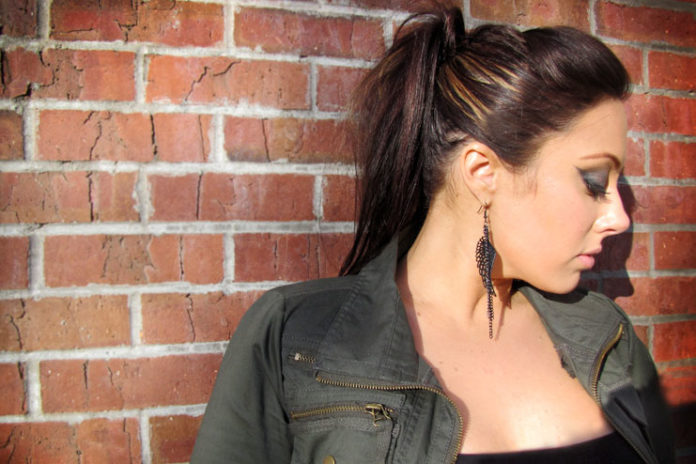 Part your hair on either side, till the top of your hair and make a ponytail. Take a section on the right side and take another section on the left side. Now take the rest up into a ponytail. Now with your front ponytail, make a parting in the center. Flip the ponytail inverts and just pull tight. When you pull tight,you can instantly see a nice bump on the top. Now take one of the two sections left, smoothing it out with your fingers and place it right on top of the knot and behind the ear. Now take a bobby pin, and secure it tightly. Now with your right section, again just smoothing it out with your fingers cross it over the knot and place it right behind the ears and secure it tight.
VIDEO: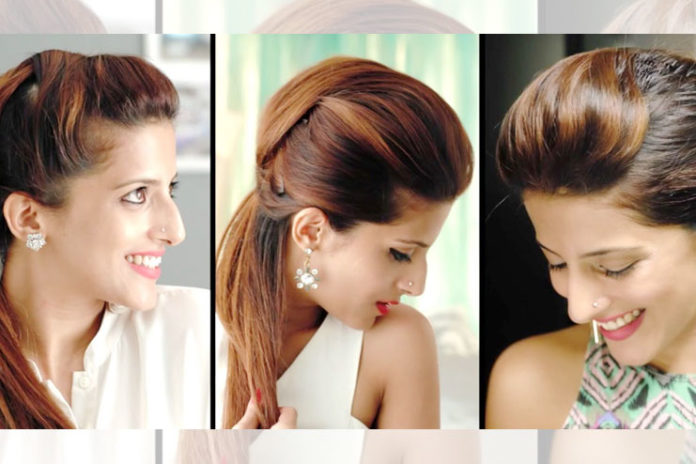 Divide a section from the arch of your eyebrow, all the way up to where you want your poof to settle. Smoothen it out, just on the top. Clasp it where you want it and twist a little bit inward and take a claw clip. Place it on the pony and just push it inwards. Settle any flyaways with a comb or hair spray. This poof is perfect. It doesn't require any back combing or teasing. You can leave your hair open or tie it up in a ponytail. You can even curl your hair.
How to take care of curly hair on a rainy day
VIDEO: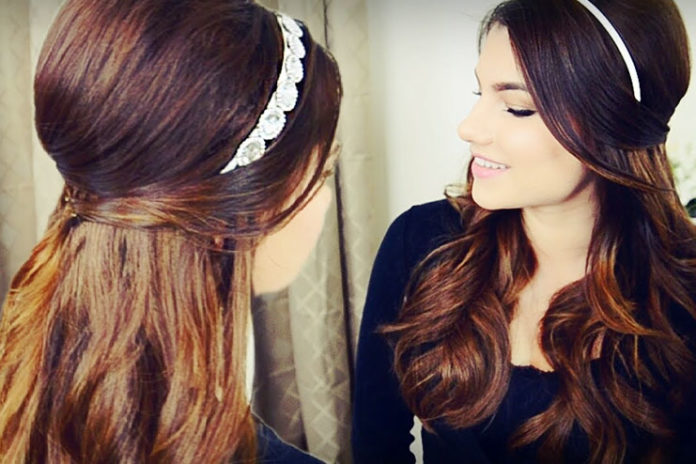 Part your hair, taking two sections on the side, and clip it up. Take sections, on the top of your head, spray it with hair spray and give it a rough tease. Don't worry about hair being messy as it is going to get covered up. Once you have the rough base, take all of that section and twist it around. Place the bun at a place you want to secure it. Then secure it with bobby pins. Release the top section, take sections on top, and give it a rough tease. You can also take a claw clip , place it in the middle of the base, and rest the section right over the back of the base. Take one by one section, use hair spray, give rough tease and place it on top. Now what you will have is a big poof on the top. Settle all of it in and backward. Now take the right section, all the way at the back, use a bobby pin and secure it in place. Repeat the same, on the left section. Take the remaining hair all the way till the back, give it a nice twist and clip it up. You can leave your hair open or tie it up in a pony.
BY M. DIVYA SRI