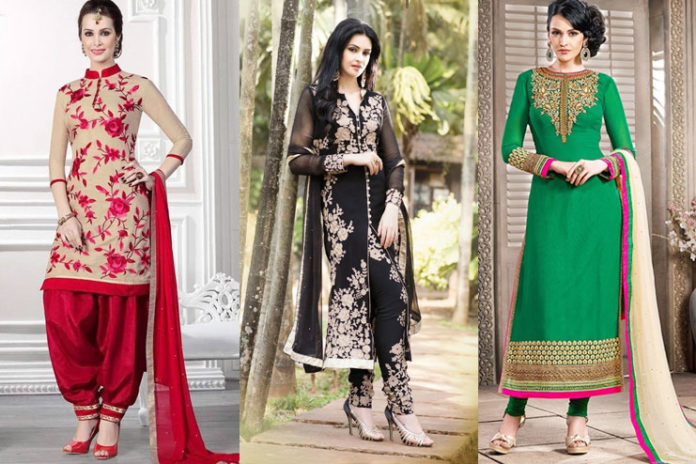 In India, one of the most popular attire is the salwar kameez. Women don't go without any other ethnic wears, as they are considered the most comfortable attire for women. Salwar suits are considered as the most picked attire by stylish women. It's not always the embroidery done over the top, but the frontier part of the ethnic look. A perfect bottom wear is also equally important for the desi avatar.
There are many different types of traditional dresses, in India and here are some of these salwar suit discussed below:
Types of Salwar
1. Dhoti Salwar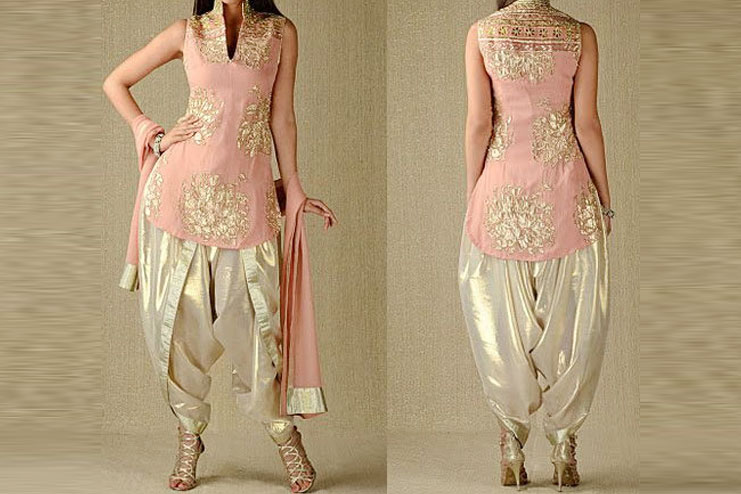 Yes, Dhoti salwar has got their name from the amazing traditional Indian dress-dhoti, which were worn by the males. These salwar showcases many numbers of U-shaped pleats, that is originating from a front and going up. These layers, as well as pleats of the pair of salwar, are on its inner sides, that is parallel to any of the dhoti look.
They are in slanted shapes unlike the Patiala salwar or even harem pants. They mainly start from an outer portion of ankle and form slight asymmetrical shape. That is best for the summers, springs as well as autumns, Dhoti salwar are comfortable and offer freedom of movement.
2. Churidar Salwar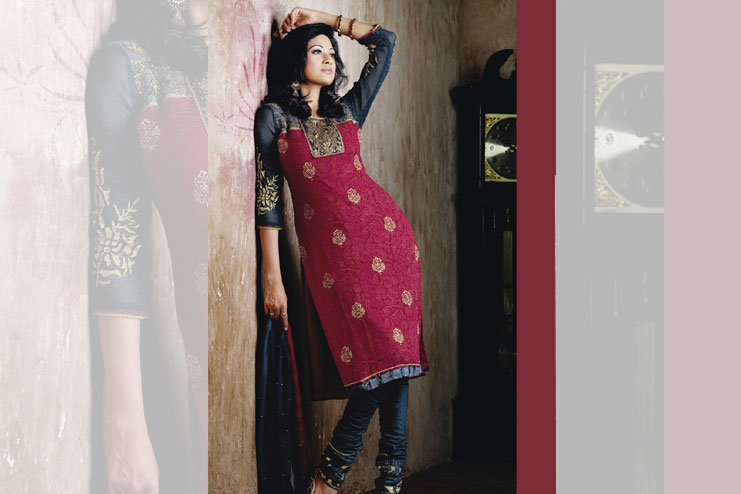 Now let's talk about one of the most known as well as traditional dress style like the churidar salwar. This salwar are very widely available and are a convenient option for every woman. You can flaunt your gracious curve of the legs, and the beautiful pieces are the ultimate. The latest churidar salwar also displays pretty minimal pleats and there around waist and thighs, fabric or even the material go along so that you can easily create the vehement horizontal pleats.
3. Patiala Salwars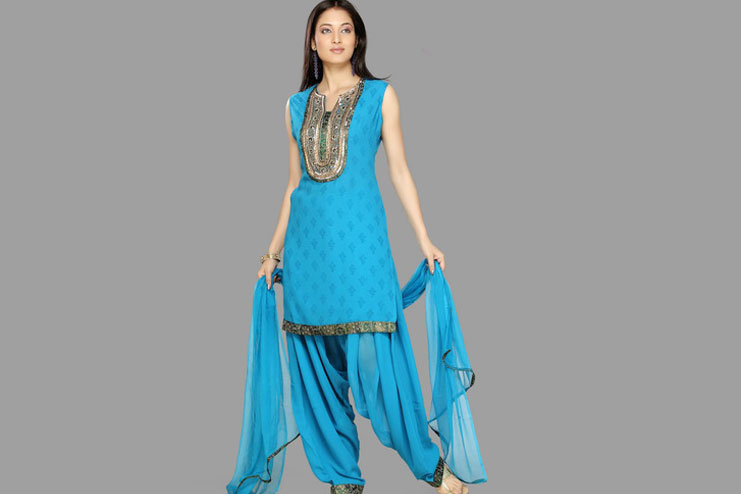 As the name suggests, the Patiala salwar does come from a joyful land of the Patiala, Punjab. Patiala salwar is worn mostly for the royal events and is worn at the very special occasion by Punjabi woman and even other people with Bollywood celebs. For example of Lara Duta, Kareena Kapoor or Alia Bhatt. Native people, call this salwar as a Patiala Shahi Salwars as they are mostly adorned by the royal families of Punjab.
The pleats of this salwar, also start from the waist and go straight joining to the end cuffs. While the making in it demand lengthy fabric or even materials, they offer very optimum freedom while moving around.
4. Harem Salwars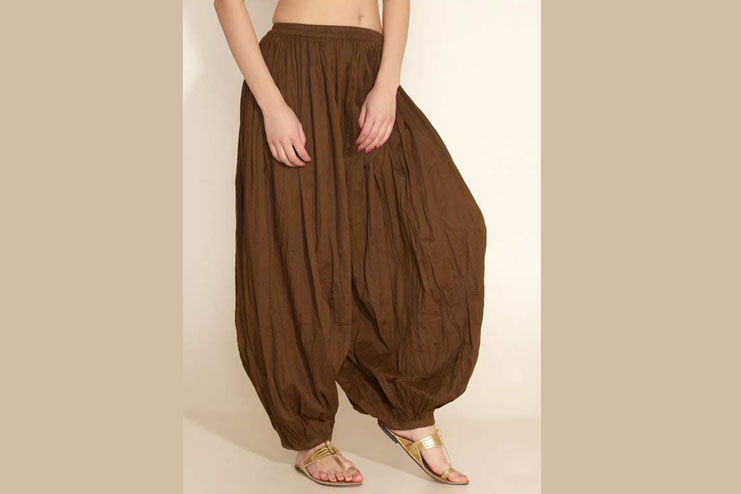 Don't get confused, in between the harem pants and Aladdin pants. They look quite similar and still possess a heck lot of difference! Harem salwar or their pants are more airy in the look and do not have any strict cuffs like the Aladdin salwar. They also do not maintain any definite structure or the shape.
To flaunt a quirk style as well as pattern, you can team it with short tunics or even ethnic short blouses.
5. Afghani Salwar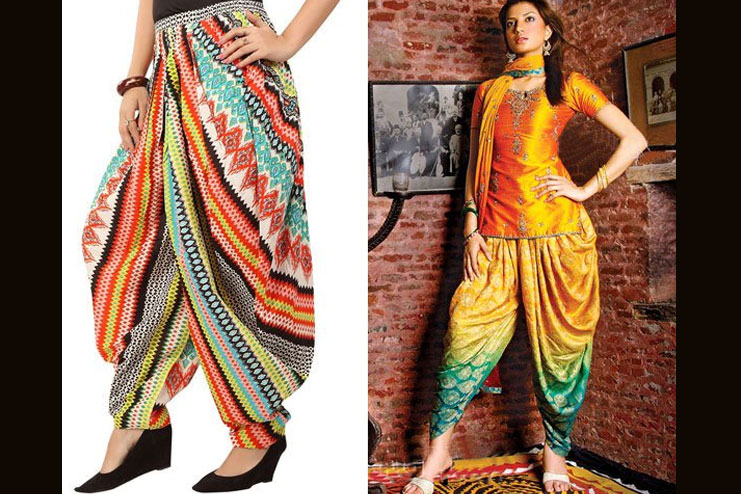 Afghani salwar got its name from the land of the Afghanistan! This salwar has the balloon silhouette and cuffs that are slightly narrow than any of the normal salwar with much more wider pleats.
6. Aladdin Salwars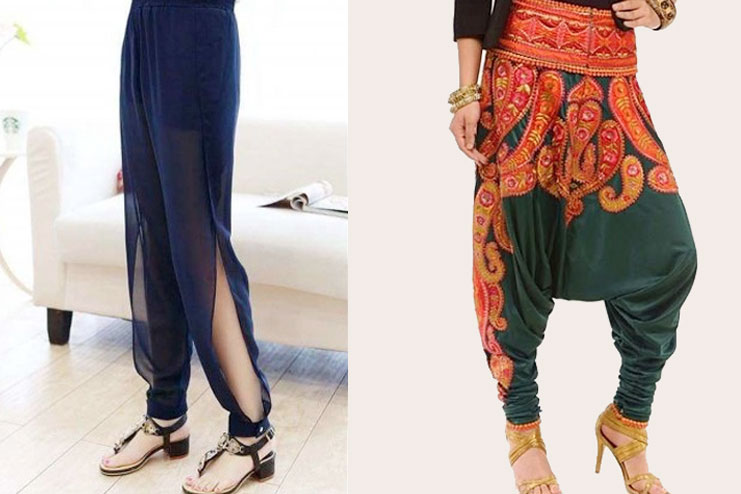 Might you have heard about the Aladdin and the tales related to the Arabian nights? Well, Aladdin salwar does get the inspiration from this folktale characters' bottom wears. They wear special kind of pants that are similarly very tight from cuffs and then amazingly loose in between the waistline as well as knees. The layers of these pants also fall in long between these legs, offering a very exquisite look to the ethnic appeal. This type of salwar or even traditional number has always been attracted in the mass of the fashion industry.
7. Palazzo Salwars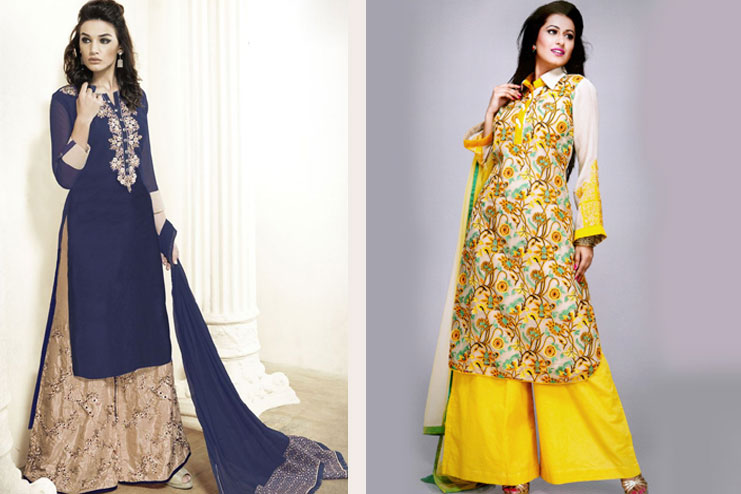 Welcome to the Indo-western beauty! The Indian style of Palazzo salwar is known to be very graceful as well as stylish. They also fall parallel to the frame of the legs and even do not cling to the body as these churidars do. These designer suits, salwar kameez or even Kurtis, has renovated the fashion stigma and are now being combined with this type of salwar. You might also find many different types of salwar at the market as well as online shopping portals. Embroidered, embellished, border work, patchworks are the demanded palazzo salwar.
8. Cigarette Pants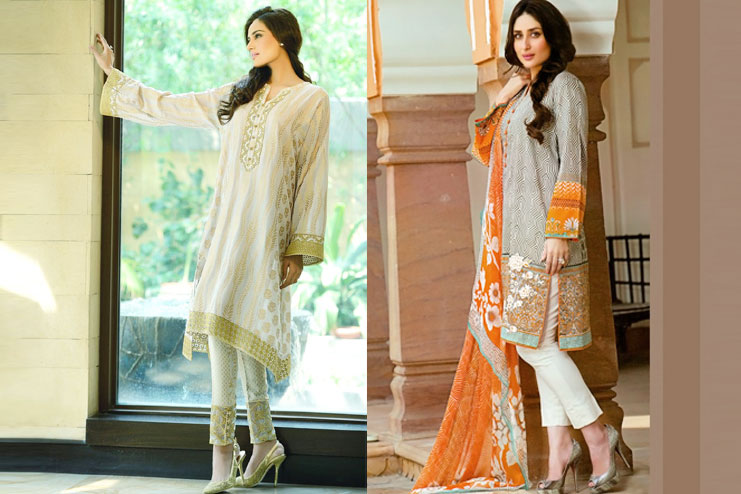 Cigarette pants or these type of salwar, have a very constrained look and is also a little narrower than the parallel salwar. This type of salwar are in trend and is also most fondly adopted by college going or the trendsetter ladies. They are mainly available in many various designs, exquisite cuts as well as styles in the markets and go well with every type of body. It can be a plump woman or even a lean one. Cigarette pants, do not over show on what you have and thus hide the flaws pretty comfortably.
9. Designer Salwars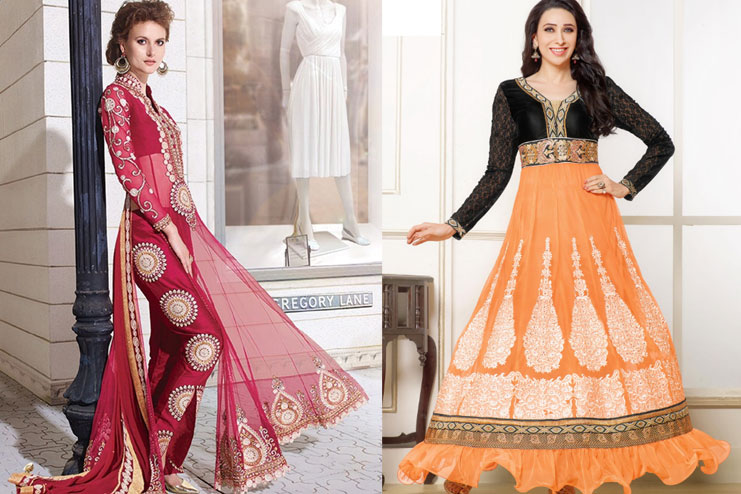 As the name does suggest, these designer salwar are entirely very different kind of style statements from any of the other types of salwar. Obviously, you might need something extraordinary while attending an event and thus the bottom wear with this Kurti ought to have a very unparalleled look. This trend is one of the new favorites of the young girls as well as office going women.
Designer salwar can balance the traditional Indian theme as well as the western grace that can give a stunning look in the club parties, festivals, social gatherings, and wedding specials.
10. Parallel Salwar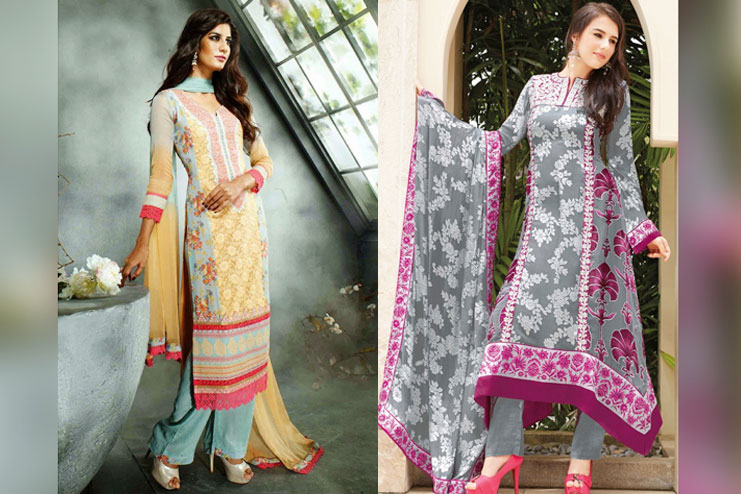 Parallel Salwar, or cigarette salwar, shararas, palazzo salwar, are almost same in their appearance, but they have a slight difference.
Parallel Salwar, unlike the A-line cutting of the palazzos or the shararas, has the straight edges which can go along with the leg frames. They can also be worn with an ultra long or even floor length Kurtis or salwar kameez as well as Pakistani suits for an ultimate royal look. Parallel Salwar, maintain with the same width at the top as well as the bottom.
Here are some of the different types of salwar suits designs that you can buy to wear either on special occasions or for casual parties.
1. Designer Golden Half-Patiala Suit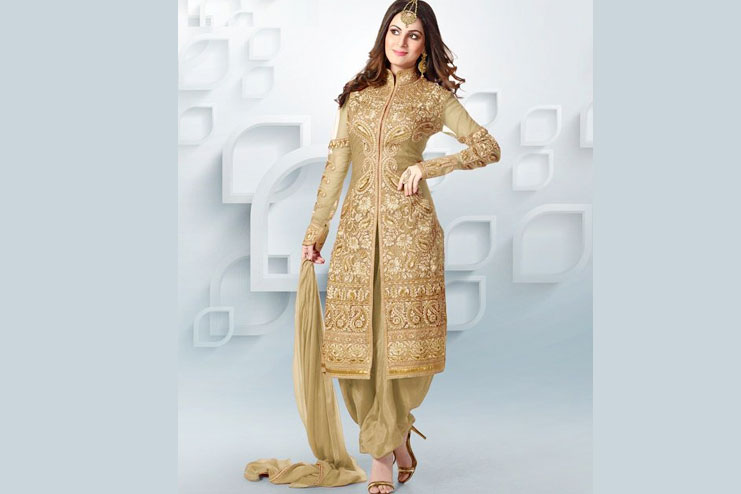 This beautiful and mesmerizing designer Patiala suit has a complete work done in the body of golden zari. It is also collared, and the pant is half-Patiala that can give quite a different look. You can wear this beautiful salwar for any wedding parties, with golden accessories like earrings, rings, and even golden headbands. Try to embellish it with matching golden heels.
2. Printed Parallel Salwar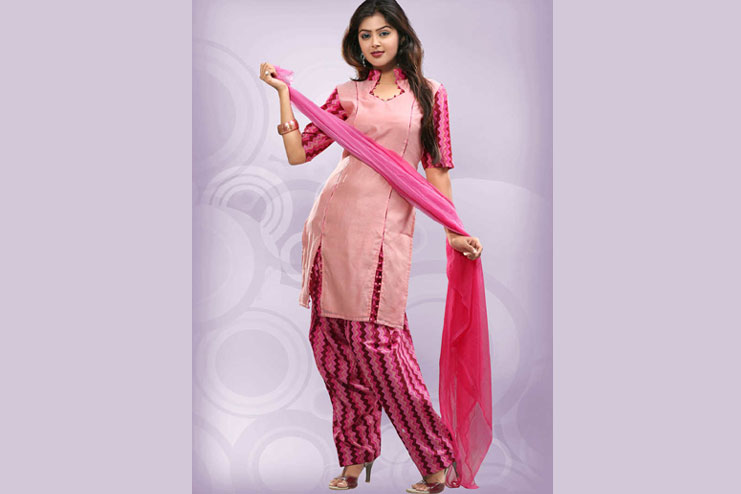 Printed salwar has always been the queen of casual wear. You can see many women wearing these type of salwar according to their requirement casually, like in the office, or in their day to day life. This salwar is beautifully decorated at the neck, and the hands are amazingly matched with the pant. From top to bottom, this salwar has mastered the point of simplicity.
3. Designer Kameez With Lehenga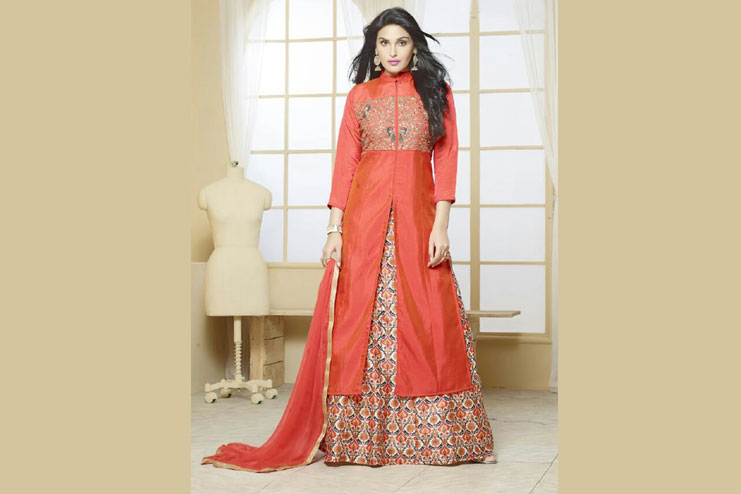 As you can see from the image, the whole salwar kameez has been changed to wear with the lehenga. You can wear this type of lehenga-kameez combination mostly on the parties, or wedding functions or even any kind of special occasions. Try to embellish this designer wear with beautiful fashion jewelry, like a golden jhumka and bracelet adorned with heels.
4. Fish Tail Churidar Salwar Suit Design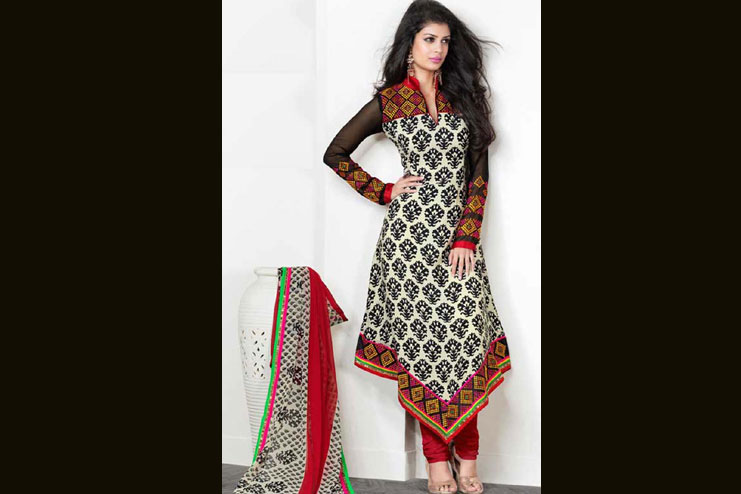 The type of design in the image shown is mostly known as fishtail cut, as one of the either sides are supposed to be long and pointy. This one is also known to be the best casual wear ever for all kind of women. They are classy, simple and beautifully decorated at the neck, hands and the borders. Adorn this salwar kameez with pumps to make your churidar feet look gorgeous.
5. Churidar Casual Salwar Kameez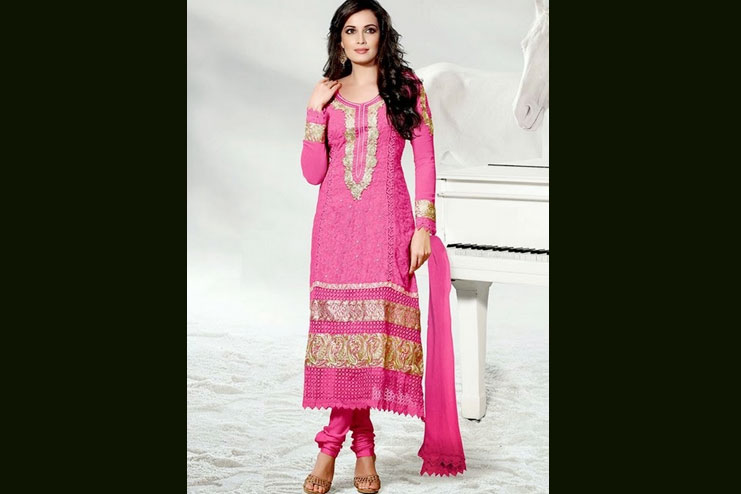 The golden borders on this amazing pink salwar kameez churidar are what you need for a beautiful casual attire combination. You can adorn this salwar suit with golden earrings or small and delicate pendants. Try to wear golden colored heels to make your feet look glamorous