Women work hard to get into a desired shape. The unnatural ways and path of losing the weight are growing these days. Women tend to get attracted to the offers that are displayed about weight loss. They need to realize that weight loss is not possible with unnatural ways. Even if it is possible, it is not a permanent solution. What if it hits you back with weight gain and any other side effects. Isn't it a risk to go that way?
Tummy keeps craving for tasty food but let your body say a big No to all the cravings. Forget the toughest options and treatments. You have the best Indian diet methods that are good for women's health and results in weight loss. You gain weight due to various reasons like obesity, hereditary and thyroid. Not only these health conditions are the causes all the time for weight gain. It can also be due to your diet you are habituated to. In fact, the majority of the weight gain is due the unbalanced and improper diet. You must prefer these best diet methods to have a healthy way to loose your weight.
Best Diet Plans for weight loss which are healthy and effective:
Diet plans are of different types which are best for weight loss. Every diet plan has a specific strategy to keep the diet followers fit and healthy. The control on few foods and change in food habits can fix your body in right shape. If you are looking for weight loss, then you must follow the proven diet methods. You may not get convinced with just the dieting methods or types. So, we want to take you deep into the subject of every dieting method.
Here you can know the best diet methods and the diet plans to lose your weight in natural healthy way.
Vegan Diet:Vegan diet plan is the best strategy to loose weight in effective way. Many of the studies proved that the vegetarian diet plan can help to burn the fat. As you can gradually reduce the calories intake, you will put down your weight. With this natural food you can avoid junk food to as well. Don't you think you have many foods in vegan diet and it is simple to make them part your diet. Not only losing weight but vegan diet plan have many of the other health benefits.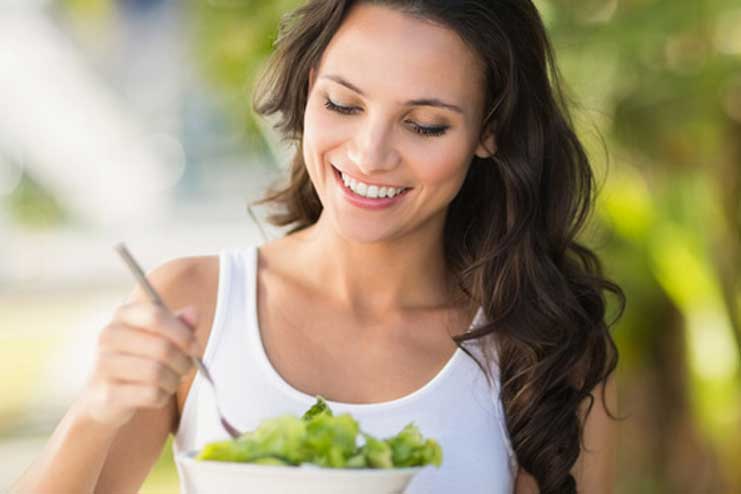 Foods that are Included in Vegan Diet:
Vegan diet includes the fresh fruits and vegetables. Green leaf curries play a big role n vegan diet, as they balance the cholesterol. This diet is popular as it has many sources from mother nature. You can prepare the yummy green smoothies refreshment. Nuts and dry fruits are favourite for someone who follows the vegan diet. If you are trying gain proteins from dairy products, it is great but without unsweetened milk or yogurt.
Speed up to follow the below vegan diet and maintain the healthy weight.
Diet plan 1:
Early Morning: Begin your diet with 2 grated amla juice.
Breakfast: Idli-sambar / vegetable paratha with curd and pickle / vegetable utappam / mixed-veg daliya / besan chilla and mint chutney
Mid Snacks: Bowlful of fresh fruits
Lunch: Salad and a bowl of pulses / legumes / vegetable raita
Evening: One bowl of vegetable soup / cooked green leafy vegetables / cooked ghiya or lauki
Dinner: Fruits and a handful of nuts
Diet plan 2:
Early morning:dhaniya water-1 glass
Breakfast: besan oats cheela (1) + mint chutney (1 tsp)
Mid-morning: chia lemon water (1 glass with 1 tsp chia seeds soaked) + soaked almonds (5-6)
Lunch: 1 cup rice (boiled) + lobia curry (1 katori) + salad
Tea time: fruit – pomegranate (1 cup)
Pre-dinner: lemon water (1 cup)
Dinner: 1 chapatti (atta + bran) + capsicum mushrooms (1 katori) + salad
Diet Plan 3:
Early morning: Jeera water -1 glass
Breakfast: steamed sprout chaat (1 bowl with cucumber+ tomato+ onion + lemon juice + sendha salt)
Mid-morning: soaked almonds (5-6) + green tea (1 cup)
Lunch- 2 chapatis (atta+ bran) + bean veg (1 katori) + veg raita (1 cup) + salad
Tea time: tea (1 cup with stevia) + roasted makhana (1 /2 cup)
Pre-dinner:veg soup (1 bowl with 1 tsp flax seeds – grounded)
Dinner:chapati (1-2) + lauki (1 katori) + salad
2. Paleo Diet: Paleo diet is one of the best dieting methods weight loss. Paleo diet is also called as caveman diet. The paleo or caveman diet is to eat unprocessed and raw food like people did in stone-age. Paleo diet has calorie restriction with nutrients filled food. Paleo diet of modern version according to Indian diet can help in weight loss. This diet is not only to improve your body fitness but also gives you healthy life. As everything is balanced with good quantity, this is the possible and interesting diet type.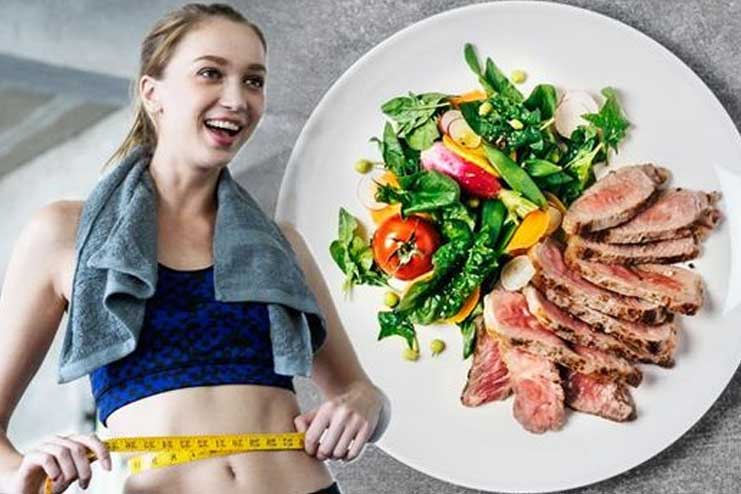 Food that should be part of paleo diet: 
As the paleo diet is a hub of healthy raw or semi raw foods, you will have too many choices. You can take a chance by replacing the unwanted and processed food. Start preferring olive oil, coconut oil for cooking and baking your food. You can relish with sea food and lean meats as part of your paleo diet. Let herbs and spices get on to your dishes. Just sprinkles and little process can give you a delicious meal for full day.
Food that should be avoided:
You need to avoid few food items and change your diet habits. When you include few foods in your paleo diet, it is will of no use. You must miss certain food to have complete benefits of paleo diet. Food made with artificial ingredients and preservatives must be removed from your list. Grains and legumes are not for paleo diet. Sugary products are big NO!
You are on the right side at right time. Never it's too late to follow something good. Start loving your meals with some add ons and some cut downs.
Monday
Breakfast- Eggs and sauteed vegetables cooked in olive oil, 1 fruit, and 5 soaked almonds.
Lunch – Chicken salad with handful of nuts.
Dinner – Steamed /grilled fish with sauteed veggies.
Tuesday
Breakfast- Scrambled egg with lot of vegetables.
Lunch– Fish Salad/Chicken salad.
Dinner– Roasted chicken and vegetables with a bowl of homemade mushroom soup.
Wednesday
Breakfast- Egg omelet, 1 bowl of watermelon and ½ tsp flax seeds.
Lunch– Green beans salad with grilled chicken pieces.
Dinner– Baked fish with 1 bowl of cauliflower soup
Thursday
Breakfast– Baked egg and broccoli
Lunch– Fish avocado lettuce wraps
Dinner– Stir fried meat and vegetables
Friday
Breakfast: Bell pepper egg omelette
Lunch: Spicy pepper chicken stir fry
Dinner: Chicken Chettinad (South Indian dish) with sauteed veggies
Saturday
Breakfast: Scrambled egg with sweet potato
Lunch: Citrus and herb chicken
Dinner: Baked fish with lemon and thyme
Sunday
Breakfast: Boiled egg with tomatoes and onions
Lunch: chicken with roasted tomatoes
Dinner: keema with coconut curry and veggies
3. Low Carb Diet: Low card diet is the diet that restricts the carbohydrate consumption. So, there is reduction in carbohydrates intake replacing with high proteins. Low carb diet is reputed for weight loss results effectively as it burns calories.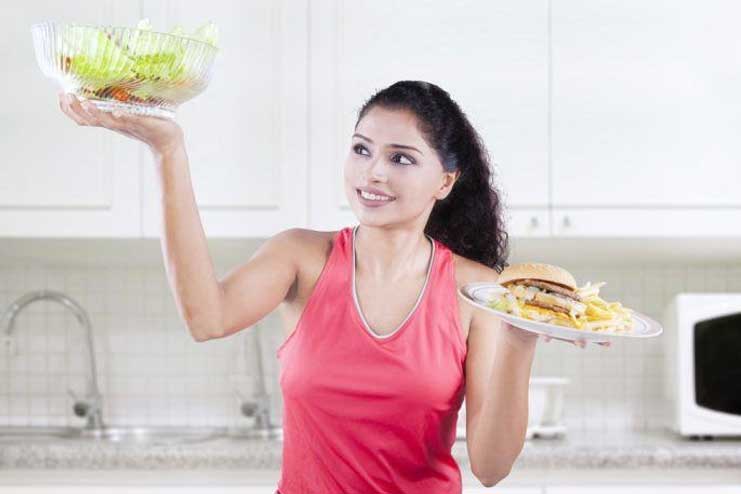 The foods that are included in low-carb diet:
Anything that of low-carb diet is good to have. If fish and lean meats and eggs are your favourite, let it be. Good amounts of strawberries and apple must be included in your diet. Have nuts and seeds, any ways they are easy to consume directly.
The foods that should not be part of carb diet:
Every backing is not losing. So, here lose the weight and get into the shape you should take a back step no few food items. Grains like white rice is a spoiler of low-card diet. Do not prefer more of starchy vegetables. Determine to stay away from beer while following this diet.
Balance your diet with low-carbs and it can do wonders. Follow the routine diet and watch the change.
Monday
Breakfast: Oats porridge + egg whites
Mid-Morning Snack: Apple
Lunch: Jowar roti + green veggies + 1 bowl dal + salad
Evening Snack: Almonds + walnuts + whey in skim milk
Dinner: Clear soup + salad + grilled fish
Tuesday
Breakfast: 1 apple + 10-15 gm whey in skim milk
Mid-Morning Snack: Moong sprouts salad
Lunch: Brown rice + kidney beans + raita
Evening Snack: Egg white omelet
Dinner: Salad + veggies + skim paneer paratha
Wednesday
Breakfast: Moong dal-egg chilla
Mid-Morning Snack: 10-12 pcs papaya
Lunch: Whole-wheat roti +skim paneer + green veggies + salad
Evening Snack: Oats upma with veggies
Dinner: Sautéed veggies + grilled chicken
Thursday
Breakfast: Oats + skim paneer chilla
Mid-Morning Snack: Orange
Lunch: Clear soup + sauted veggies + grilled chicken
Evening snack: Roasted quinoa salad
Dinner: Skim paneer tikka + salad + clear soup
Friday
Breakfast: Whole-wheat egg white sandwich
Mid-Morning Snack: Apple
Lunch: Dalia khichdi + veggies + salad
Evening Snack: Salad + whey in skim milk
Dinner: Chicken cutlet + clear soup
Saturday
Breakfast: Ragi dosa + whey in skim milk
Mid-Morning Snack: Guava
Lunch: Bajra roti + veggies + raita
Evening Snack: Skim paneer roll
Dinner: Egg curry + salad + 1 whole-wheat roti
Sunday
Breakfast: Skim paneer paratha + skim curd
Mid-Morning Snack: Pear
Lunch: Ragi dosa + sambhar
Evening Snack: Whole-wheat veg sandwich
Dinner: Soup + veggies + grilled chicken
Tips to Follow for Weight Loss Diet
Many of the women focus on weight loss and forget to gain health along with it. You need to keep monitoring your diet with the ways that let you loose weight and gain health. Weight loss diet is not just follow the diet plans. Start considering few more things to make it effective and easy.
Drink water 30 minutes before the meal: Do not drink water soon after or before the meal. You must start having water 30 minutes before the meal. This will let your the food digest easily.
Stick to a routine: When keep changing you diet plans often, you will not gain the real results of weight loss. You should follow the diet plan until you get the desired results.
Cook your own: When you cook your own food you take fewer calories, carbs and sugary foods. You must cut off the junk and unwanted food in your diet for weight loss. Home food is the best with handful veggies, fruits and nuts.
Healthy snacks: Let your temptations stay aside having unhealthy snacks. Have something refreshing and light in snack time. You must prefer homemade snacks that are of fat free, low calories.
Don't skip breakfast: Many of them tend to skip their breakfast to loose weight. They have less food which is insufficient and try to compress the stomach without food. This is the major mistake that should be stopped. Remember that breakfast is the first meal and you need to have light but healthy food.
You need to choose the way that is healthy and effective. You also need to balance your diet which will not take off the nutrients, protein and healthy fats. So, all the diet methods here are to gain fit body and lose weight. Now start with these diet plans which will give you the desired results.