A sari is one the most beautiful piece of garment any woman can wear. It is a gorgeous piece of clothing that turns a girl turn into a lady. A sari makes a woman look elegant and graceful in an instant and it is an amazing feeling to wear one, every single time. Pairing your sari with the perfect blouse design could be really important, and when it comes to pairing a halter neck blouse with a sari, it gets even more tricky. But we have created a list of all the amazing halter neck blouse designs you can pair with your newest saris.
Basic Simple Halter Neck
A simple Halter neck blouse is the best way to make a simple chiffon or lighter sari into a fashionable attire. It will increase your style quotient and make you look really trendy and chic.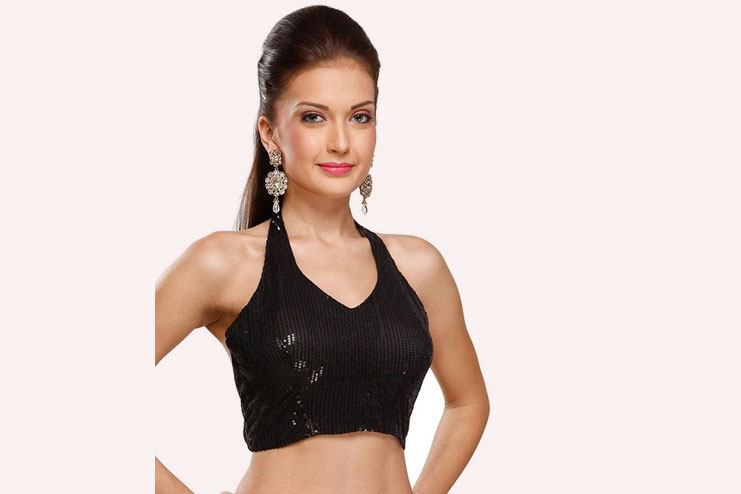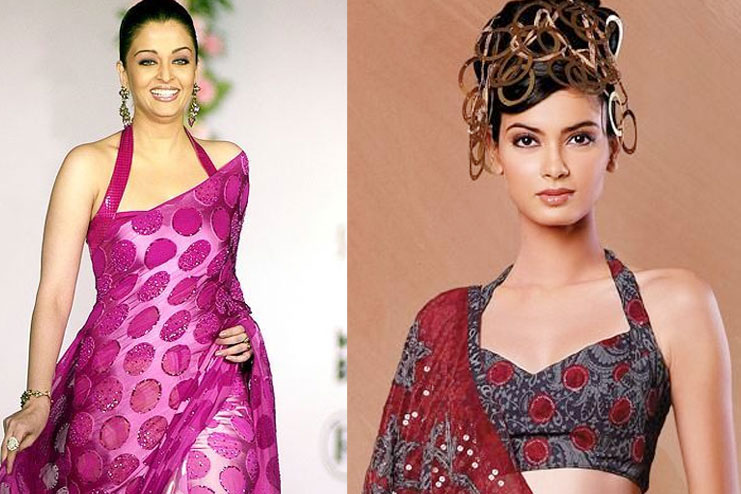 Halter Neck blouse with Embroidery
For a more heavy work sari, Opt for this wonderful halter neck blouse design with embroidery and you will realize how chic your whole outfit will look. Only the Bands can have embroidery, or around the neck or the entire body of the blouse too. Here are some examples to show you,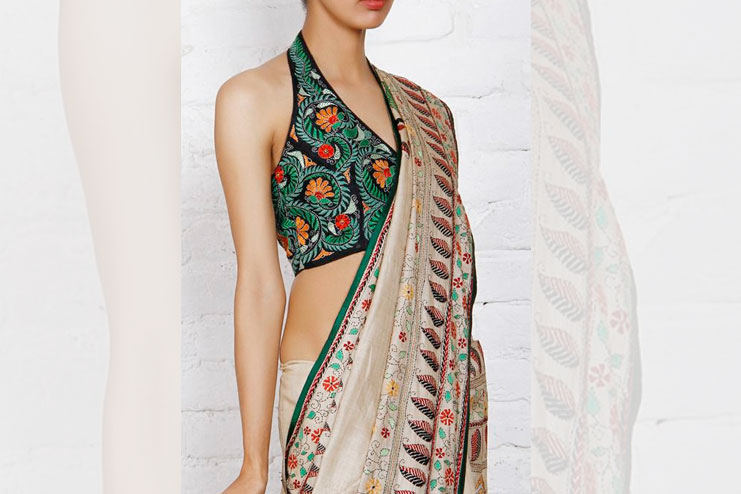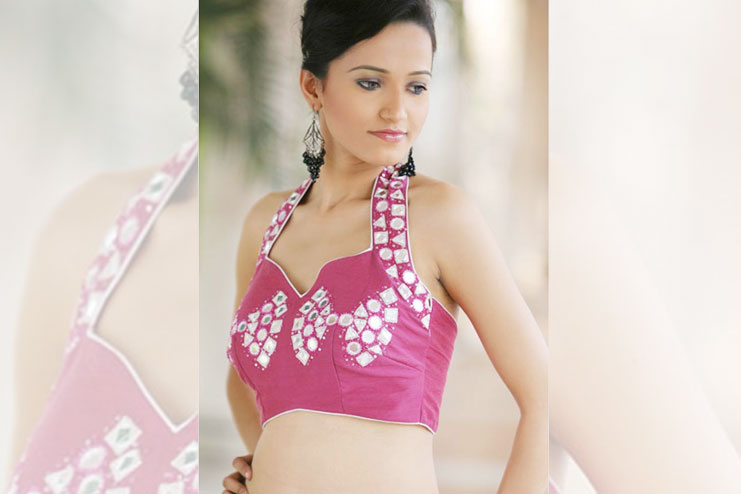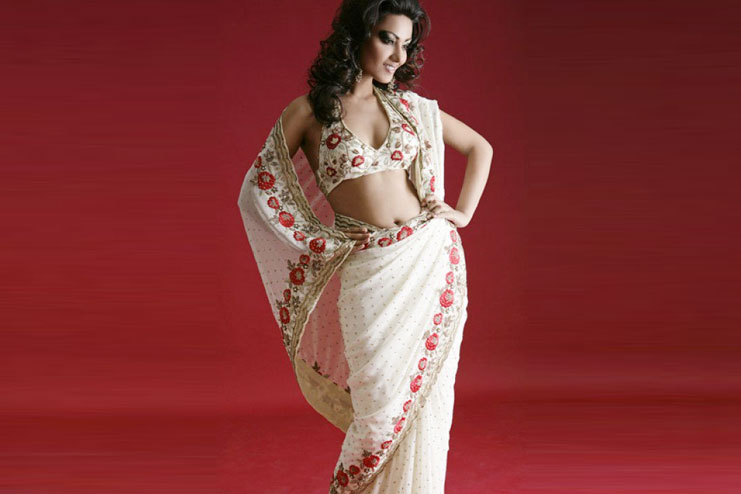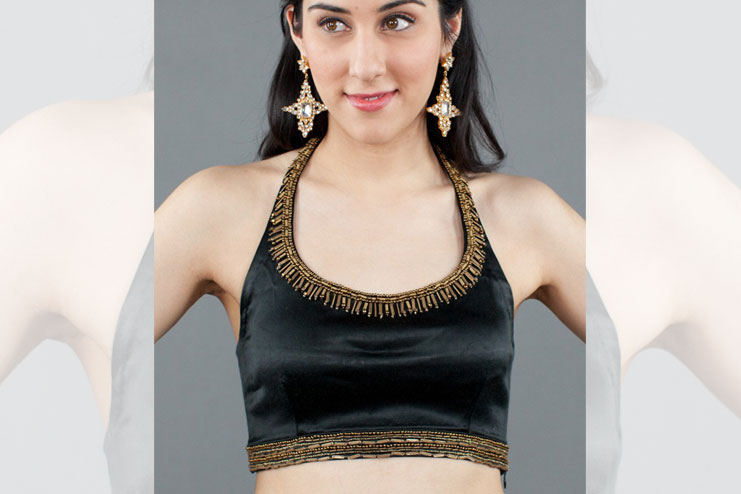 Halter Neck blouse with Solid straps
One of the most fashion forward and trendy blouses, this halter neck type will instantly make you the talk of the town. It is the right amount of jazz and equal amounts of spice. It will best pair with a contrasting colored cotton sari. It can also go with a solid color sari but in different color than the straps.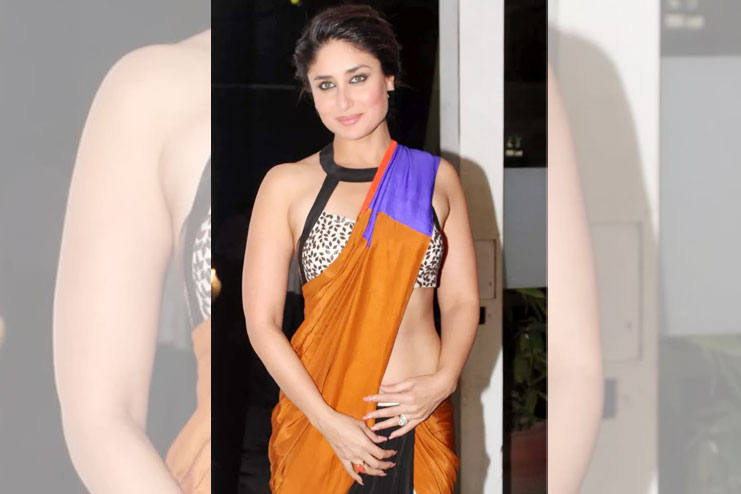 Embellished Halter Neck blouse
To make this blouse design for your heavy festive sarees, just add golden sequins and embellishments to make it look occasion appropriate. This pattern halter neck blouse design will look nice with silk saris, net saris and even chiffon ones.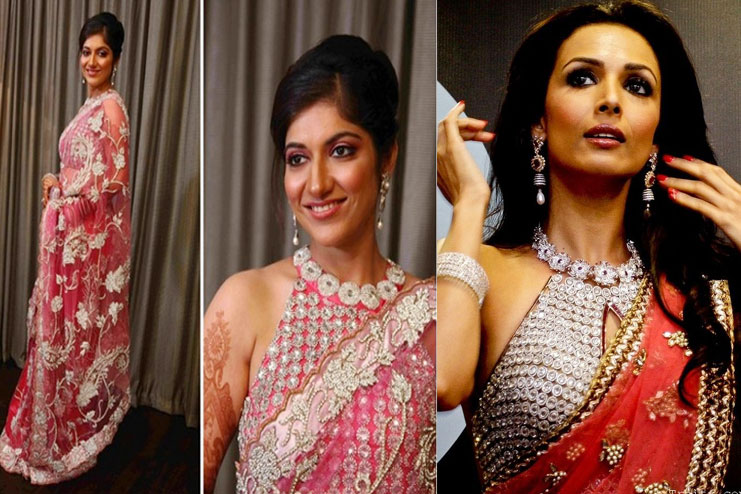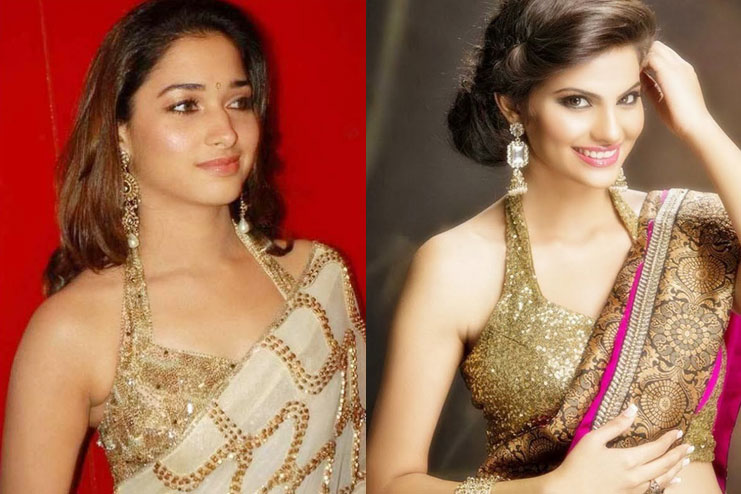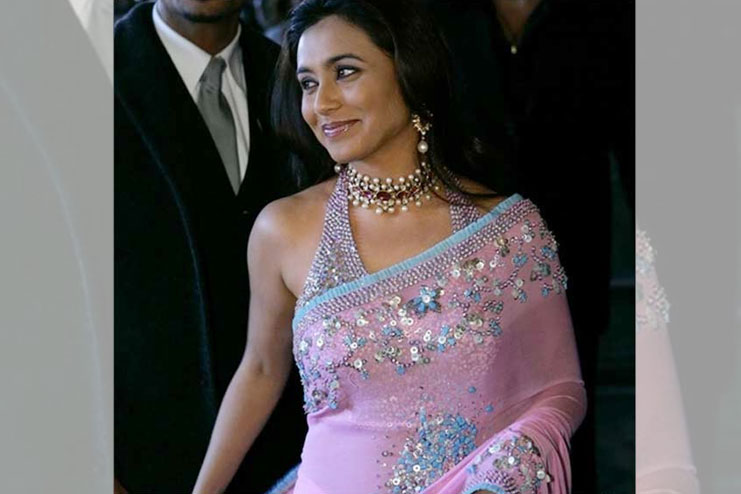 Narrow neck Halter blouse
This blouse has a neck like a kite top from above and the bottom part is like a normal blouse. It will look nice with bright colours and will complement a long neck well.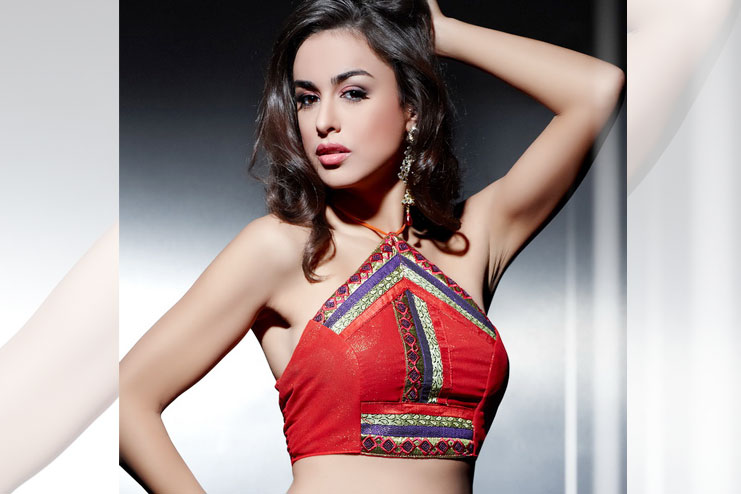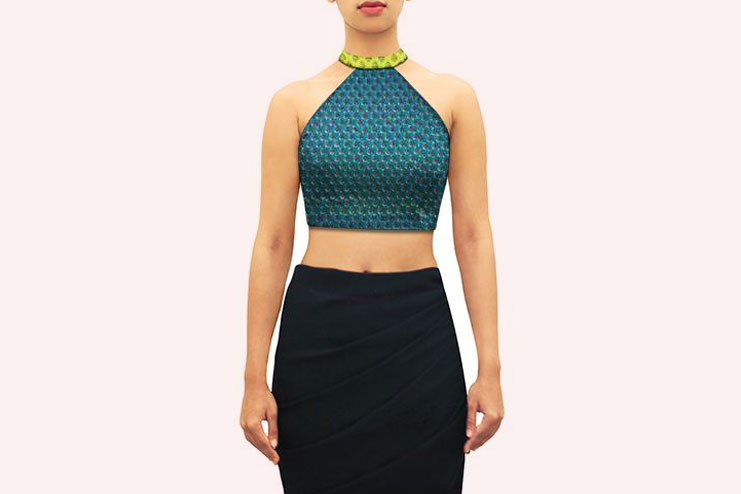 Halter Neck blouse with Dori
This is a bold halter neck blouse design for women who love the dori design on the back. It can be either backless with a dor or it can be a Faux Halter neck with dori. The element or adding a dori adds femininity to this classy pattern.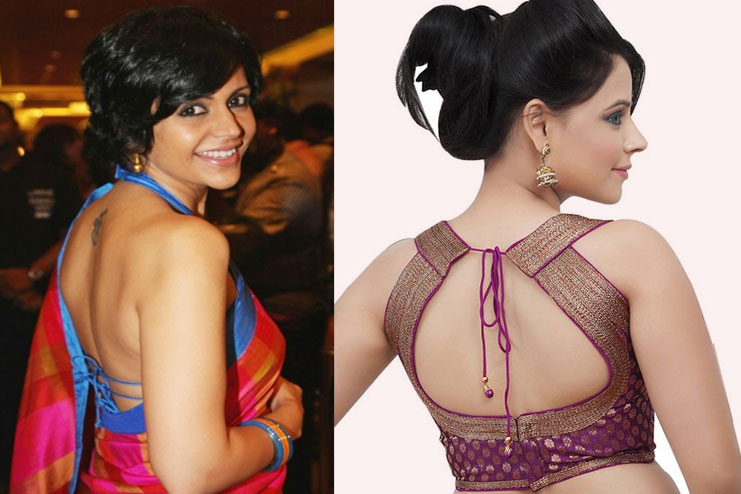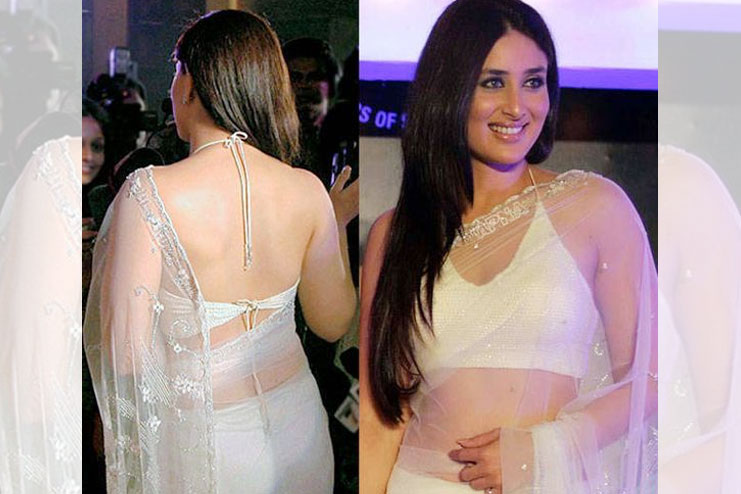 Halter Neck blouse with Collar
To add a subtle sophistication to this pattern of blouse add a collar and it will entirely change the aura of this outfit. The collar makes it look more subtle and classy. It can be paired with almost any saree. This halter neck design is the most loved one from all the other design as it is more wearable and it can work with a lot of body types too.