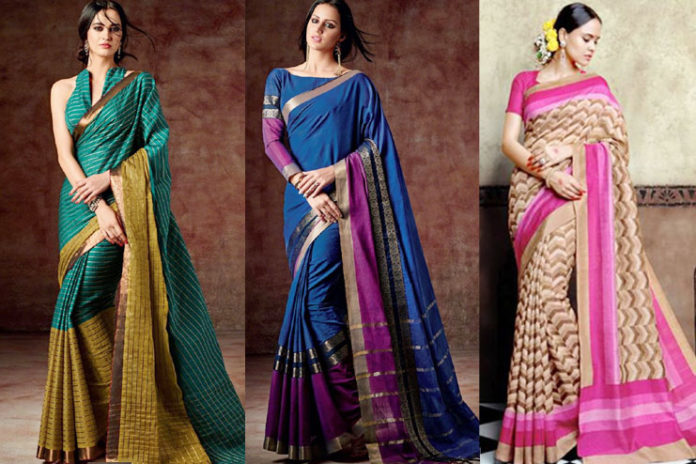 Cotton sarees always make a comfortable clothing during summers. As Indian summer season is basically famous for being brutally hot, and there are many types of Indian cotton sarees for summer that can help to combat the heat. Every Indian state have its very own variety of own traditional cotton sarees. For example; Venkatagiri sarees or Sambalpuri sarees are quite very famous for their fabric quality. Jamdani or Chicankari artwork is also available in cotton sarees in the market.
One of the most famous Indian saree using cotton is khadi. Khadi was one of its original kind that has been done on a home-spun cloth and the texture in it is also rough. One of the finest example is Mahatma Gandhi and his spinning khadi to stop the import of British textiles during the independence struggle. Khadi which was once a symbol of national freedom movement is now a style statement. Other famous Indian origin sarees include Kota Jali sarees or Chanderi sarees.
There are many types of embroidery, handloom styles as well as patterns that can help to define the various types of Indian cotton sarees. I have listed some of the best cotton sarees for summer here.
Cotton Sarees For Summer