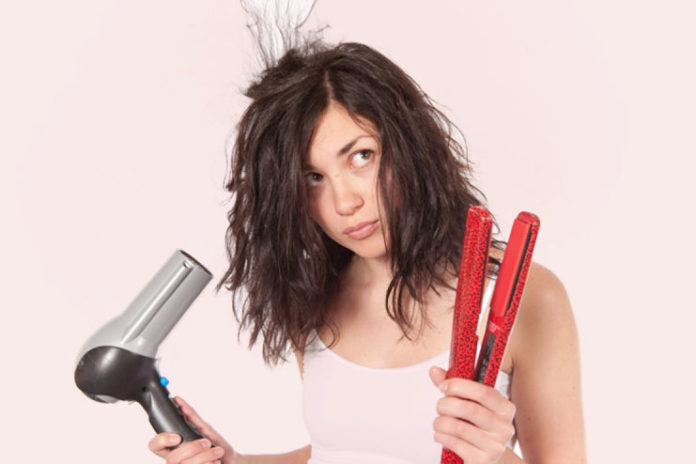 Having the most perfect hair is every girl's dream. It is a necessity for us to spend hours together in front of the mirror trying to achieve the perfect fringe or just the right fall, before we step out of the house. And like many things in life this too comes at a cost. Here that cost is Heat styling.
Even though we love our curlers and straightener so much, we hate what it does to our hair in the due course of time. The damage is something that cannot be looked away from, and this makes it so much harder to style our hair. But, this one solution is making us style our hair more without the worries. It is the heat protectant spray.
We have compiled a list of 8 best heat protection hair sprays in India that can considerably reduce heat damage and let you curl your hair to glory.
Also, Read: Trendiest Hair Styles to Go with Every type of Sarees you Own
Best Heat Protection Sprays in India-
1. L'Oreal Paris Hot & Straight Heat Protection Hair Styler-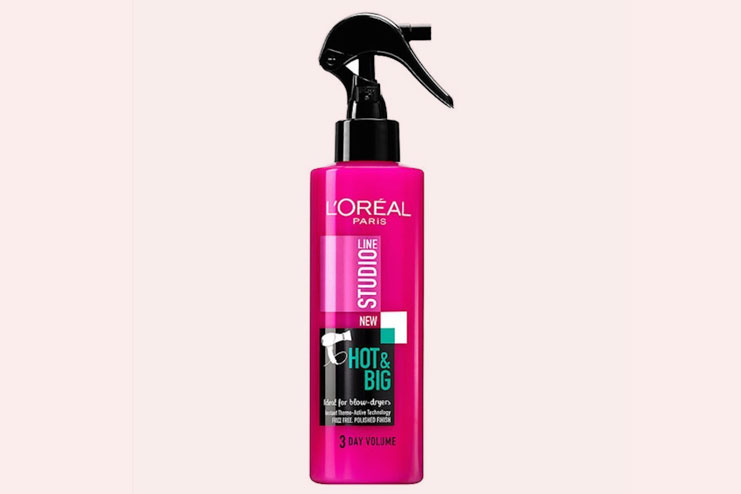 This amazing product does the dual job of a heat protecting spray as well as proving shine to your gorgeous locks. It is effective against the heat from both dryer and curling tongs/Flat iron.
2. TRESemme Thermal Creations Heat Tamer Protective Spray Hair Styler-

This Hair spray is another working wonder although you should use it before every use. It imparts intense smoothness to your hair and makes them look like silk
3. L'Oreal Professional Construct Tecni Art Heat Protectant-

This product from L'oreal Professional gives you the right amount of protection and an equal amount of texture to your hair. Its Heat Optimizing Technology protects hair for damages and burns. It is a sturdy and travel-friendly bottle with enough quantity to last a long time.
4. Berina Hair Heat Protector Hair Styler-

This is a Holy grail product for women who keep using heat tools more often. It contains Provitamin B5 and gives amazing results to keep your hair really put together. To use this user have to wash your hair clean. Wait five to ten minutes after applying and then start styling. This comes in a trendy bottle which also travels friendly.
Read Also: Homemade Hair Conditioner for Nourishment and Hair Care
5. Schwarzkopf Gliss Total Hair Repair Heat Protection Spray-

This is one of the best heat protectant sprays in the market because it not only protects your hair from heating and damage but also repairs previously damaged hair. If you have realized a little late about the damage these tools can cause, and your hair has suffered damage, this is the product you should be buying. From the prestigious brand of Schwarzkopf, this is one miracle in a bottle.
6. Garnier Fructis Style Sleek & Shine Flat Iron Perfector Straightening Mist-

From the house of Garnier, this product comes as a savior to ladies who want to flat iron every day. Just a little bit of this product goes a long way and instantly imparts shine to your tresses. This is an excellent heat resistant hair spray which minimizes the hair damage to the least. After using this product once you will keep coming back.
7. Mess Head Heat Protection Spray-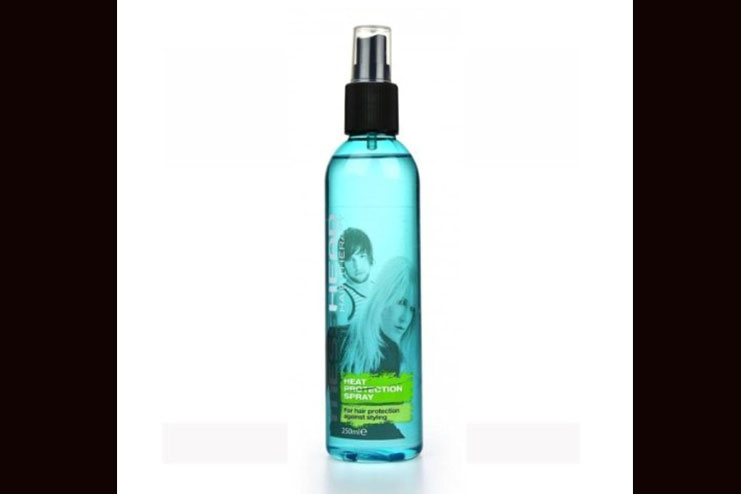 This spray comes with Vitamins and conditioning agent to nourish the hair and prevent any hair damage caused by the heating tools. It is easily available online, and a little bit of product is enough for a large application so that it will last a really long time.
8. Osmo Thermal Defense-

This is an amazing product that not only protects your hair from the heat of your flat iron but also from the ultra violet rays of the sun. It keeps the hair hydrated by providing moisture to your locks and keeping them nourished throughout.
9. Sunsilk Keratinology heat protector spray-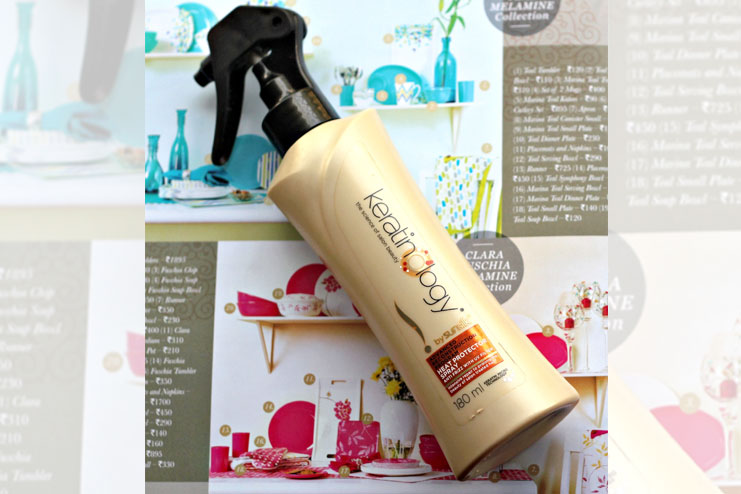 One of the best heat protection spray that also comes under a budget price. Sunsilk keratinology spray provides nourishment to the most damaged roots and protects any kind of damage to the hair. The bottle comes in a nice and big spray handle making it super easy to use.
10. Moroccan oil heat styling protection-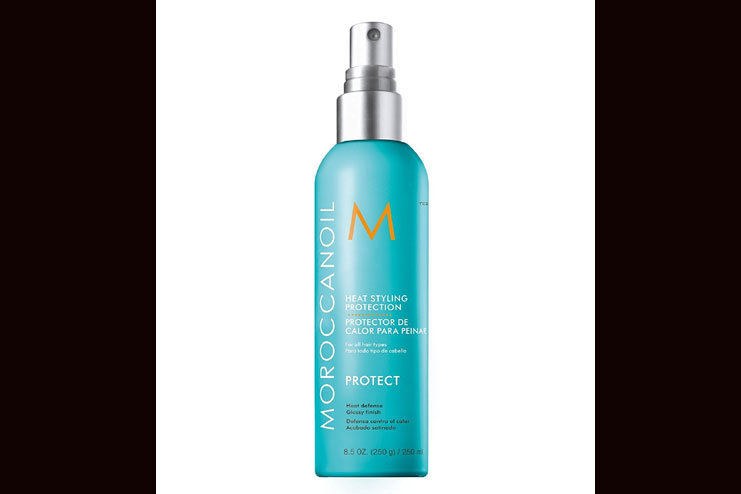 From the most trending morrocan oil range there comes another product that actually does what it claims. This hair spray guards your hair and at the same time minimizes split ends. It is a little difficult to get in Indian markets, but it can always be bought online.
Tips To Use Hair Sprays-
Always wash your hair before using these sprays. They may not be as effective if you use it on oily hair.
For hair, straightening sprays a generous amount and let it settle for a while before you start ironing or curling your hair.
Keep the bottle at an arm's distance from the hair for spraying.
Always wash your hair thoroughly after using this product in 2 or 3 days. This will prevent any build up to occur in the scalp and keep your hair healthy.
You should never use a heating tool directly on your hair if you run out of hair sprays you could also use a serum or mousse.
Even though you have an entire arsenal of these products to protect your hair from heat damage, you should still use heating tools minimum and try to keep breathing days in between when you leave your hair natural.
Kalyani