Woman have a list of things which she can enjoy and rejoice. Few women stick to shopping, others love to cook, few go with fashion and beauty, a few with travelling and a few happily explore nature. Whatever the activity it is, she needs her own space to explore in her own path. But don't you feel that woman have some deep connection with nature. Maybe that is just because she is a creator and ruler.
Nature can be found while travelling and the view is unlimited. If a woman is bored with her routine life, travelling is the best to kick off time even alone. Travelling is not only a way to pass the time but also a learning experience. It can give some enthusiasm to retain the passion in life, feels refreshed and enhances the courage inside her. But not only enjoying the greatness of cities, but it is also important to keep herself safe all the way. Here, we are happy to guide you for a solo travelling and inspire you to go ahead.
When You Are Ready A For Solo Trip
There are a few things that should make you feel that you can start off from your home alone to reach your destiny or dream spot. Until you meet all these things you can't step forward. So, make yourself all ready and wave your city a short bye!
1. You Need to Research the in and Out of the City: Get all the information about the city. You should have a brief idea before starting off. It helps you to be familiar and better way to move on easily.
2. Plan Your Transport: Transport is the most important thing that you should plan in advance and you can't change the schedules at the last minute. So, do your bookings in advance to lead your journey smoothly without any disturbance.
3. Plan Your Schedules: Schedule your visit and timings to visit the nearby places and attractions. You will be clueless without a plan. Choose and fix to a place to stay: You have easy access to know the stay for any place. There are many options where you can go with the best reviews and guidelines online. So, select a safe and best one for your happy stay.
4. Go in Search With Food Facilities: Food is the matter of surviving. Look for good restaurants. You can better take a hotel or room nearby to a good hotel or restaurant. This saves your time and a chance to cover as much as a place you can. This also keeps you from wandering for food at an unknown place.
5. Nearby Hospital and Emergency Facilities: Emergency matters a lot. See that, you have clinics or hospitals nearby your stay. The almost safe side you can set for yourself is a facilitated place in all aspects.
6. No Financial Issues: You should not face any financial issues and let that stop you from enjoying at last minute as well. Make your way clear even with a good amount in your hand. But it is advised and well-known safety tip to mind your money while carrying it.
Top Places for Solo Woman to Travel
1. Nainital: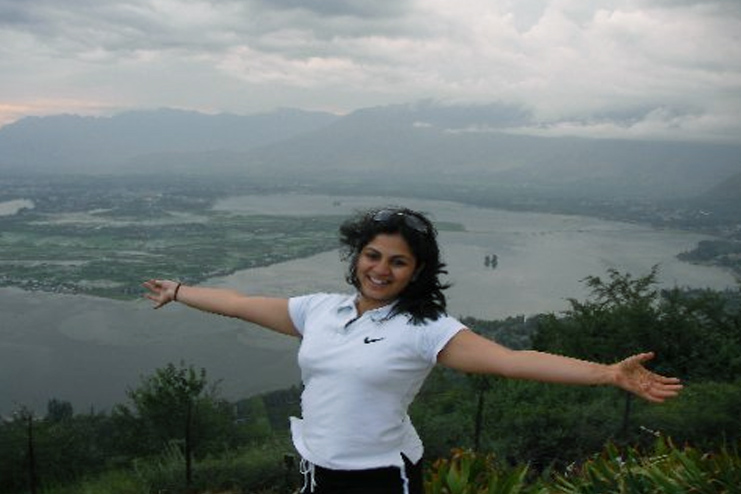 Nainital is a hill station where you can actually experience paradise in real. It is a must visit the place once in a lifetime, at least. You will not find any difficulty for stay as there are many good hotels available with great facilities. It is also a place where you get delicious food. Safety will not be the issue when you visit Nainital.
You should lock yourself to visit this place for 3-4 days. As it is huge and got many attractions. Naina lake and mall road are unmissable tourists attractions in Nainital. This place also got some interesting activities like horse riding, boating. Tiffin Top and Dorothy's seat, bad bazaar and view of Himalayas(where you can go through a rope car from mall road) can make your Nainital trip unforgettable.
2. Mysore: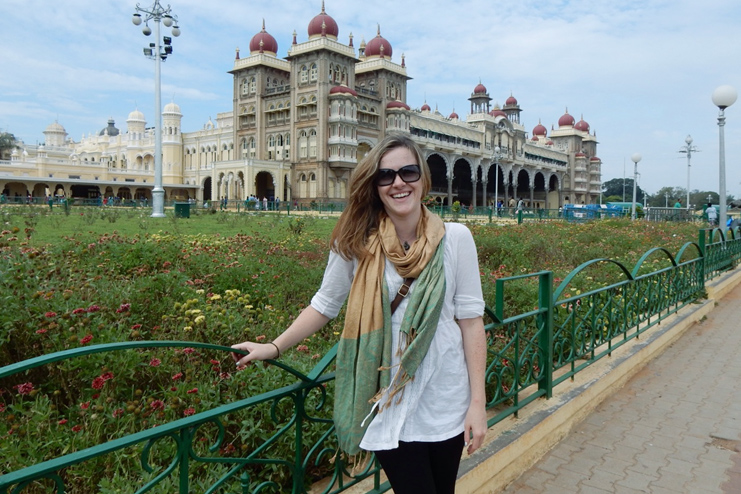 The name Mysore brings you the image of royal buildings, Mysore Pak or Mysore sandal but has a lot more to know about. The city is full of heritage and royalty as we imagine and it is all possible to call the city a great one is buildings and monuments. You can't get over mind-blowing shopping here. Shopping for sweets, silk saris and sandalwood can take off your time.
But you should move on to places like Brindavan garden. Mysore zoo can just make your trip a zoological and nature loving one. The city and the culture can simply make you feel home. This place would be in the list of fave destinations for anyone. You get to see the Indian culture and know inside out of Indian history.
3. Sikkim: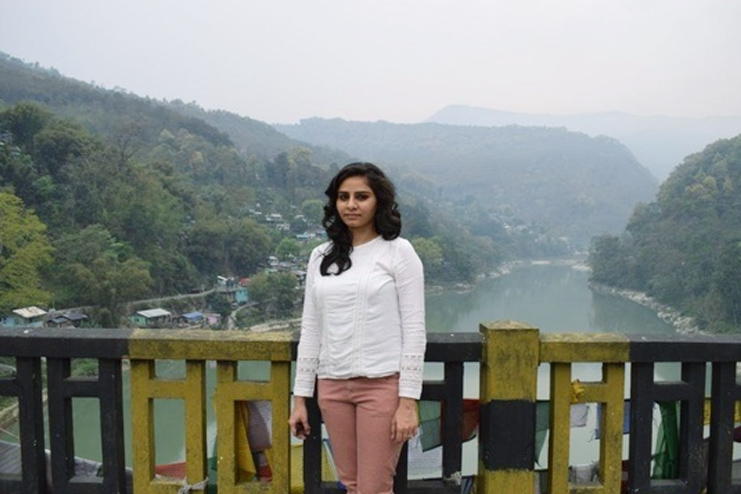 Sikkim took the pride of having the highest mountain in world. The delicious food is available in many best eateries and you must taste the famous drink tongba which is native drink of Sikkim. A lovely bird watch of 200 species in Kewzing and a bird lover can enjoy this to fullest. At white hall, you should not miss visiting the flower exhibition. Sikkim is much nature oriented. If you are a fan of nightlife Sikkim will let you love it even more.
Sikkim is the best city to have a great nightlife. Foodies must visit the multi-cuisine restaurants to have a delicious lunch and dinner. You will start to crave and go mouth watering just with the aroma of Sikkim food and dishes. You should go a little adventurous by going for a leisure walk in Rinchenpong or a cable car ride in Gangtok. The cable car ride is a great option to view the beauty of city from highest point. For a louder adventure, you have paragliding. On whole, Sikkim is a place where you can make loads of memories for life and it will make
you visit again.
4. Pondicherry: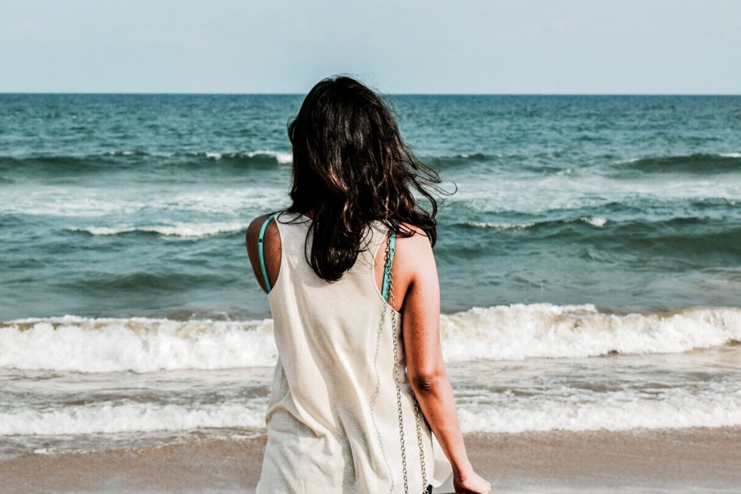 Pondicherry at once seems like a French city and also famous for French cuisine. Warm and amiable treatment by people can make you feel much better. You can have a great beach time on rock beach and it is well maintained with clean water. If you are not a person who enjoys much of aqua life, then you can have some spiritual time in Sri Aurobindo Ashram.
At Auroville, you can have a peaceful time. The interesting activities you can do in Pondicherry are sailing, boat ride and go for a ride on cycles, the best way to explore the city. As a solo women traveller, you will feel lucky being to Pondicherry as it is one of the safest places.
5. Udaipur: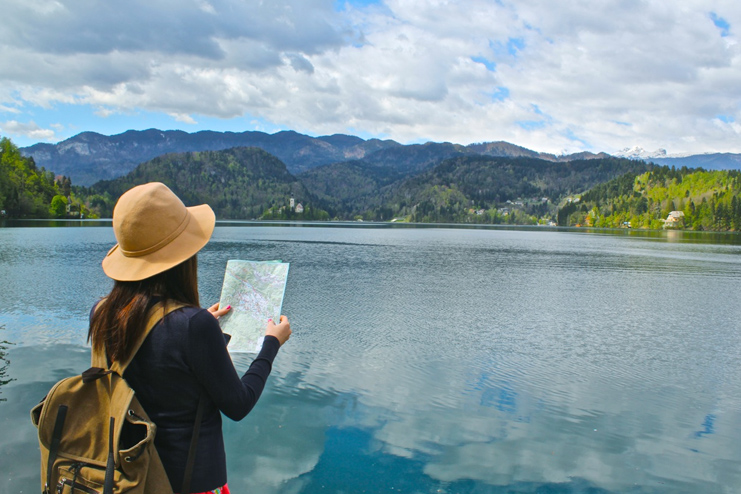 This beautiful city is part of Rajasthan. Every corner of Udaipur is enjoyable and you will find loads of Rajasthani stuff (Gaghras, leather bags, handcrafts) to shop all around. Udaipur is basically a city of lakes. Apart from lakes, you can also visit monsoon palace and heritage walk. It got two main charming lakes Pichola Lake and Fateh Sagar Lake.
There are many best things you can do at this place, like cycling, horse riding, museum visits. If you want to experience the best dining here, then you can visit Sheesh Mahal. You will enjoy the dining to the next level with royal Indian food. It is an easily accessible place via trains, buses and flights. Overall it will be a cool trip and peaceful trip for a group of girls.
6. Varanasi: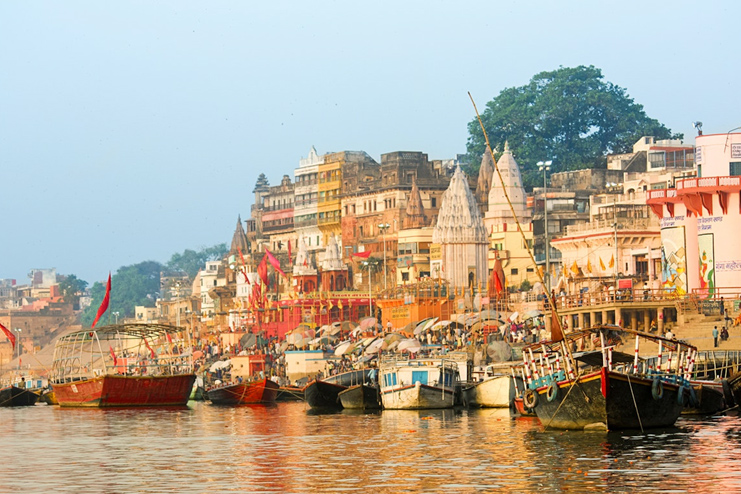 We know the greatness of Varanasi and it is a place where you find culture, traditions of India. The ghats in Varanasi are the most attractive and mind-blowing spots. Varanasi got a gorgeous spot called Ramnagar Fort. You just can't leave the place without capturing the views in your camera and mobiles.
Before visiting Varanasi, you must make your mind to get back to your native. Because the city is a magic and you may not feel like getting back to your city. See that, you attend the Ganga aarti to have a spiritual experience. You can take a boat ride which makes your tour complete. Last but not least and you can give a touch to shopping in local markets of Varanasi. A final word to Varanasi for women solo trip is a wise option.
7. Munnar: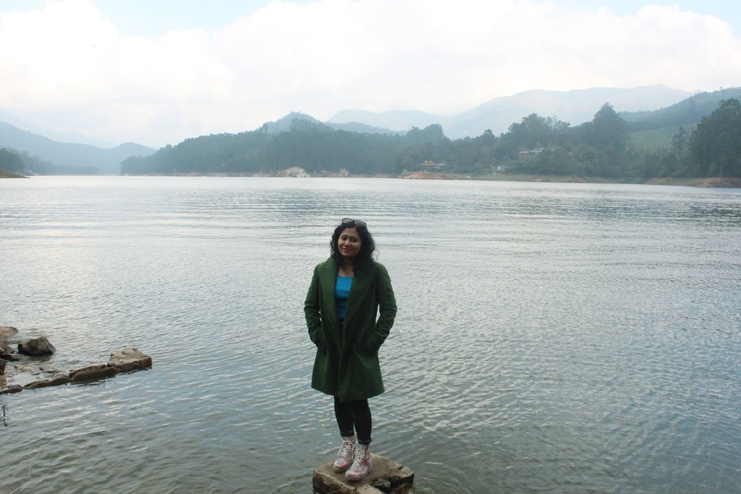 Munnar is a spectacular beauty which is located in Kerala. Gods must be creative while making this place. You just can't take off your eyes at hill stations. The greenery of Munnar is the other charm and you can't have enough sight of your eyes to witness the beauty. The interesting things you can go there are trekking, cycling, boat rides. Munnar trip is incomplete without Pothamedu view point and Attukula waterfalls.
These are such scenic beauties of Munnar. The apt refreshment you get in Munnar is having an ayurvedic spa. You can enjoy the great dance form Kathakali as part of the activities of your trip. You can visit Eravikulam National Park, Kundala lake and photo point. And you are going to spend a lot of time at photo point if you are obsessed with selfies and explore as a good photographer. The best place you can stay in Munnar are at shade Munnar, spring dale resort, Granpa's farmhouse.
8. Hampi: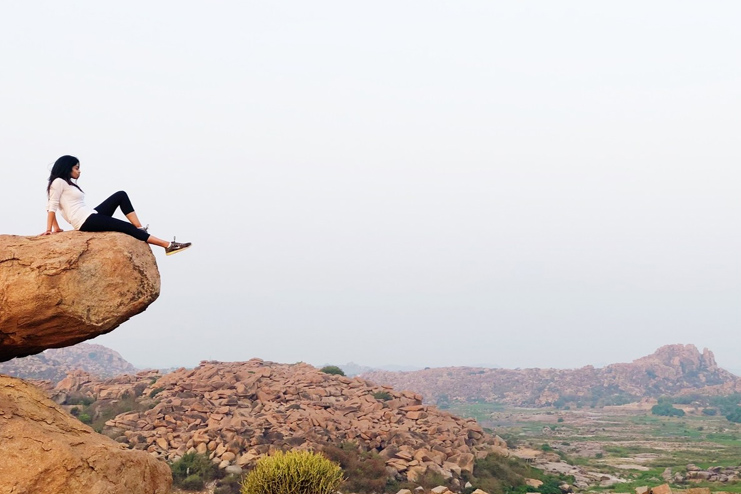 Banglore is the dream spot for many and Hampi can be small dream spot. The place is made of peace and pleasantness. The architectural and historical temples are the representatives of Indian history, culture and traditions. I would suggest you visit Hampi bazar which is rock built beautifully and the underground temple is something very unique kind of temple. You can have other temple visiting like Virupaksha temple, Vijaya Vittala temple.
For some adventurous experience you can trek up Matanga Hill, it is the most known attractive spot of Hampi. This small village can actually show you the real beauty of India and the greatness of Indians. If you are looking for a low budget tour, then this can be the best one to prefer. You can get the best hospitality and friendly treatment. You may also learn the things we are actually not finding in urban cities. There are many historical temples to visit. You can reside in Hampi Heritage and wilderness resort, the best place to settle for a trip in Hampi.
9. Rishikesh: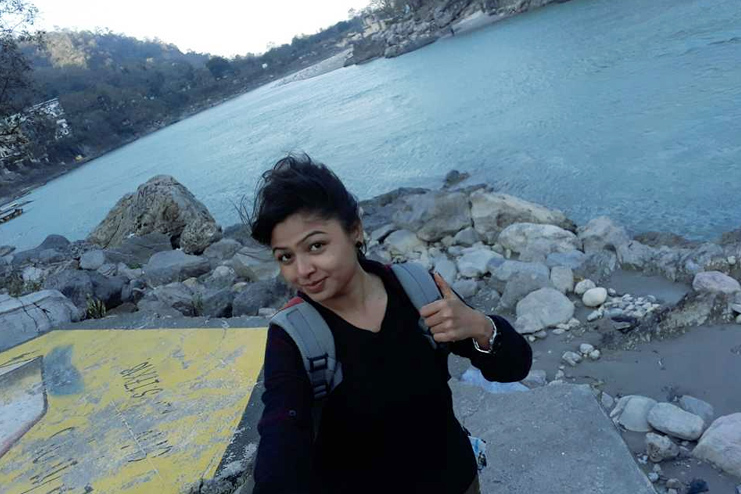 Rishikesh is a place to have fun and get amused at it's charm. You can cheer calmly with pleasant music time at Beatles Ashram. A better chance for adventurous time going for trekking, kayaking and camping. If you are not a person who can enjoy adventures, then you can go for yoga classes to have quality time for yourself.
If your heart turns for devotional time, then you have Triveni ghat with Lord Shiva and Parvati idols which are beautifully sculpted. Travelling down so far, you can't miss the Ram Jhula and Lakshman Jhula. The captivating city is worth of every corner getting captured and clicked.
10. Ziro Valley, Arunachal Pradesh: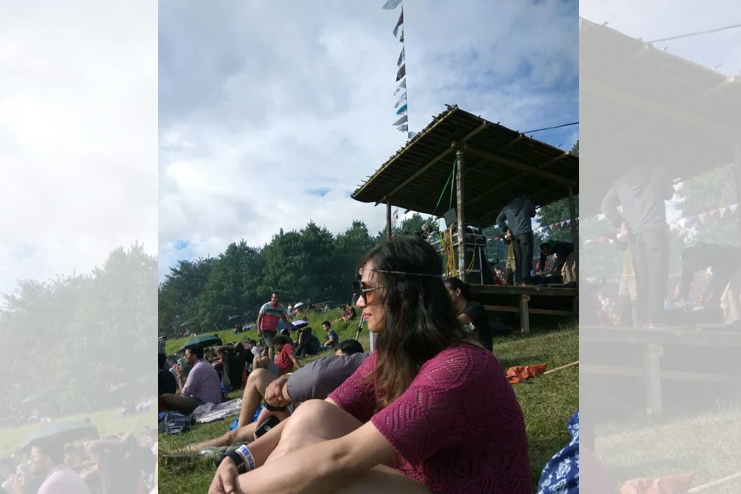 The place is located in Arunachal Pradesh and it must be the dream spot for any Indian, especially women. As it is more of an indulged place of nature. You will have great facilities in resorts at this place. You can have calmness and pleasant time viewing the greenery, careening rice-fields and snaking rivulets and rustic habitats, the valley is nothing short of a dreamland. The local tribes indigenous to this place have their own deep culture and traditions which can be studied easily if you spend some time. You will enjoy the your solo time to the fullest in a place like Ziro Valley.
Every place is a worth of visiting once in a lifetime. You can become a stronger woman going for a perfect trip of your own. Once you are completed with your trip, you will be an admirer of many things. New Indian culture, nature and greenery will be your new attachments.  As travelling is a refreshment, hope you to have a great trip and gain a lot out of your trip.