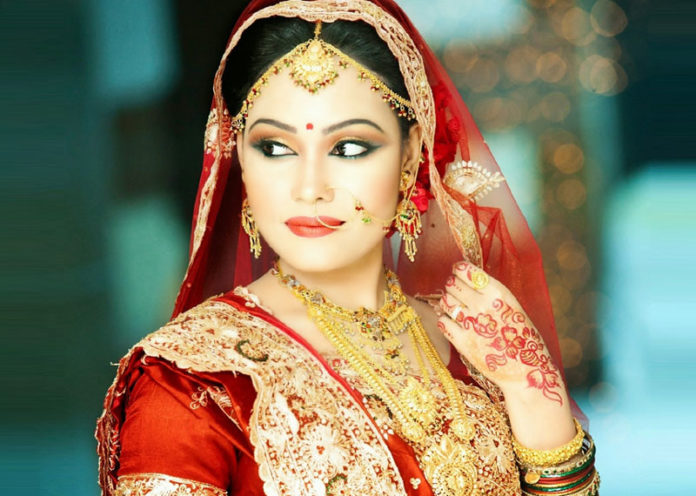 A modest advice to all the ladies out there: Never ask your man to be, about, how to plan your wedding. While you dear lady, might take wishful pleasure in, going without food for the entire day, and sit in front of a smoky fire, as the learned one spells out your vows. Well men are not quite woven out of the same fiber.
You might although, find a common ground with your man, when it come to the deciding on each others' get up. While the man might have, have to obey most of the suggestions put across by his better half. He, on his own part, might just happen to come up with some, pretty ground breaking ideas regarding a woman's attire.
Men by nature, must be old school, somehow in the least bit. If your man is not, not even to the most minuscule level, then Ladies!, you should already be having second thoughts.
We are not here to talk about your men, in any case. What we are here to talk about, is traditional, Indian bridal jewelries that you could sport, if you are to stand witness, or participate in wedding in the times to come. Old School can never be out of fashion. Always.
Best Traditional Indian Bridal Jewelries