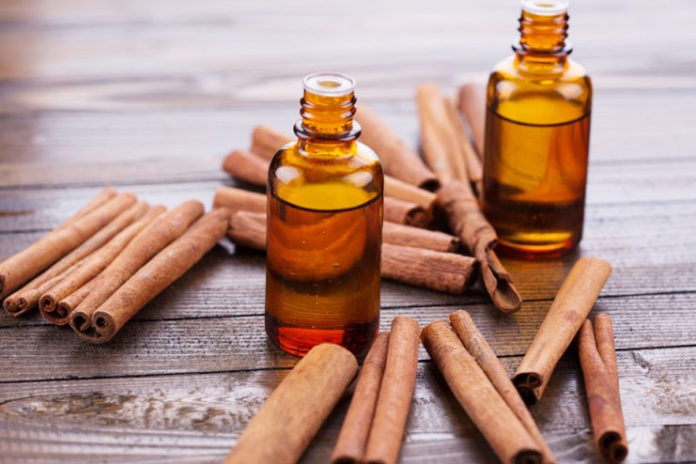 Cinnamon bark oil or as scientifically known as Cinnamomum verum is actually derived from the plant of species with the name Laurus cinnamomum and also belongs to the botanical family of Lauraceae. It is a native species of South Asia, but now-a-days cinnamon plants can be grown across all the different nations throughout the Asia and then shipped all over the world in the form of cinnamon essential oil or the cinnamon spice. Its' believed that now-a-days over more than 100 varieties of cinnamon are grown in the world, but only two types are the most popular, that is, Ceylon cinnamon and Chinese cinnamon.
When you browse through the essential oils, you can notice many types of common names like cinnamon oil, lemon essential oil, orange oil and lavender oil. But what actually make these essential oils different is their ground or whole herbs in the potency. Cinnamon oil is also very highly concentrated with antioxidants, which can make it effective as a very natural digestive aid, with blood sugar stabilizer as well as blood circulation booster. It was also commonly used to combat the cardiovascular diseases and fight infections.
According to many research, the list of benefits of cinnamon is quite very long. But the oil is considered itself to have strong antiparasitic, antiplatelet, anti-inflammatory and antiviral properties, which can make it an extremely useful product that can enhance immunity. The major active ingredients present in the cinnamon oil is responsible for its beneficial effects including – eugenol, phellandrene, cinnamaldehyde and methyleugenol. The other main beneficial component of the cinnamon oil is also believed to be the cinnamaldehyde, which comprise of about 60 percent of all the substance. So here, are some benefits as well as hair masks that you can make from cinnamon oil for hair care.
Benefits:
1. Antibacterial
This anti bacteria property in the cinnamon oil, is one of the key ingredient that can be used in the aromatherapy to get rid of airborne bacteria.
2. Astringent
By topically applying of this oil can help to tighten the skin and prevent aging.
3. Antiseptic
The presence of antiseptic property in the cinnamon can not only help to cure the wounds but can also help to prevent all the fatal septics.
4. Detoxifying Agent
Cinnamon oil is full of many volatile compounds that can help to detoxify the body.
5. Antifungal
Cinnamon oil is known to have an effective anti-fungal agent.
6. Antidepressant
The presence of calming properties in the cinnamon oil can hep to remove all the negative thoughts thereby killing depression.
7. Improve Blood Circulation
Cinnamon can help to improve the blood circulation in the body. Cinnamon also contains a blood thinning compound that can help to enhance blood circulation and better blood circulation means less pain as well as more oxygenation.
8. Anti-Inflammatory
Cinnamon is also a potent ingredient of anti-inflammatory agent, and it can help to reduce the stiffness of the muscles as well as joints. People who have arthritis and other inflammatory disorders, can consume cinnamon oil to get relief.
9. Antioxidant
Cinnamon oil have potent antioxidant properties. These type of properties can make it an ideal remedy for the skin diseases, acne and is even very fatal to conditions like cancer. Antioxidants can help to purge the cancerous cells in the body and damage the inducing free radicals from it.
10. Mouth Freshener
Cinnamon oil is also used in chewing gums and also in other mouth freshener products. As it can help to promote proper tooth health as well as reduces bad breath.
11. Pain Relief
Cinnamon oil also plays a very important role in alleviating the pains like muscle pulls, aches or even stiffness of the joints.
Cinnamon Oil For Hair Care
1. Cinnamon Oil Massage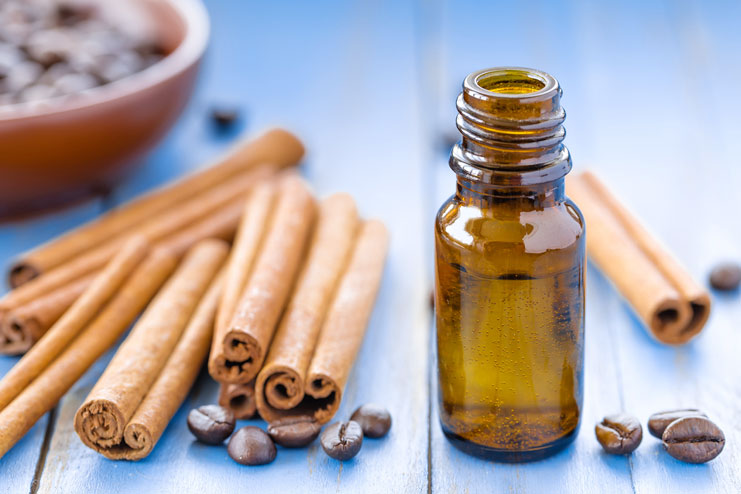 One of the simplest way to treat the hair with cinnamon oil is to massage the scalp properly with the oil that is extracted from the bark as well as leaves of the plant.
You can purchase a ready made hair oil that is being loaded with cinnamon or even prepare a blend on your own just by mixing the cinnamon oil with a suitable carrier oil.
Then gently massage the scalp as well as all the adjacent areas, that is, the temples, nape, etc, regularly or at least 20 to 25 minutes before washing your hair.
This can help to make the hair grow fast by boosting the flow of the blood to the scalp and then stimulating the hair follicles.
The presence of antimicrobial properties in the oil, can help to prevent the hair loss by curing all the issues like dandruff as well as itchy scalp.
2. Cinnamon and Olive Oil Hair Mask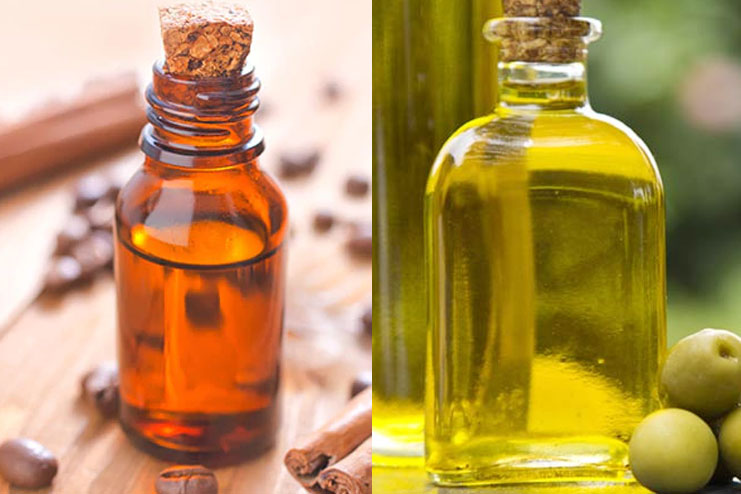 Cinnamon has always been known to encourage hair growth by stopping the frequent hair fall as well as treating baldness.
You can prepare a mask just by mixing two tablespoons of olive oil with one teaspoon of cinnamon powder.
Then massage the oil in the scalp for some time.
Let the oil sit for about half an hour. Later wash it off with a mild shampoo.
It can give you a very tingling sensation, which is very natural.
Also, do not forget to heat up the olive oil a little, before you even prepare the mask.
3. Cinnamon, Olive Oil and Egg Hair Mask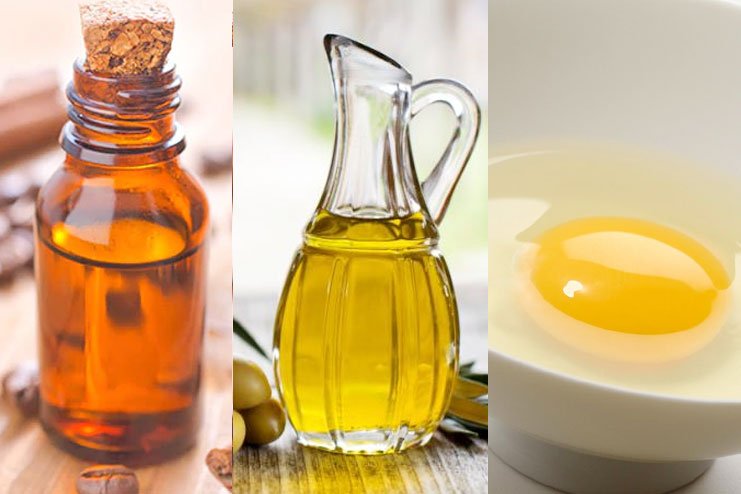 If you want your hair mask to be even more effective, then add one egg in to it.
All that you have to do is to beat the egg and mix it properly with the warmed up olive oil as well as cinnamon powder.
It can turn the oil mash a little bit more thicker.
So, while applying on your hair try to comb through, it will prevent the lump to form on the scalp.
Then wait for about 15 to 20 minutes, rinse it off with a mild shampoo.
By using it every once in a week, it can help to enhance the growth of the hair significantly.
Tips For Healthy Hair Using Passion Fruit
4. Cinnamon, Olive Oil and Honey Hair Mask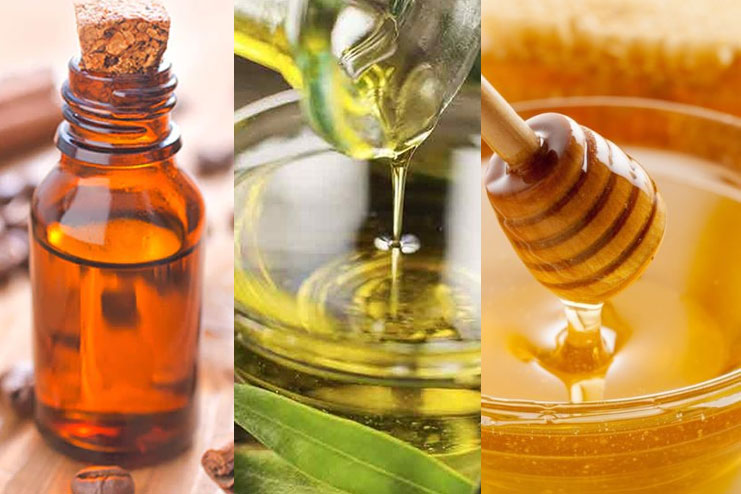 Some studies have found that the mixture of cinnamon, olive oil as well as honey can work wonder for the hair by reducing the hair loss and also promoting hair growth.
So, if you want you can replace the egg with some raw organic honey in the previous recipe to use it on the scalp.
Then massage the mixture for first few minutes, leaving it for next 15 minutes.
Finally, wash it away with a good quality shampoo.
5. Cinnamon Powder in Conditioner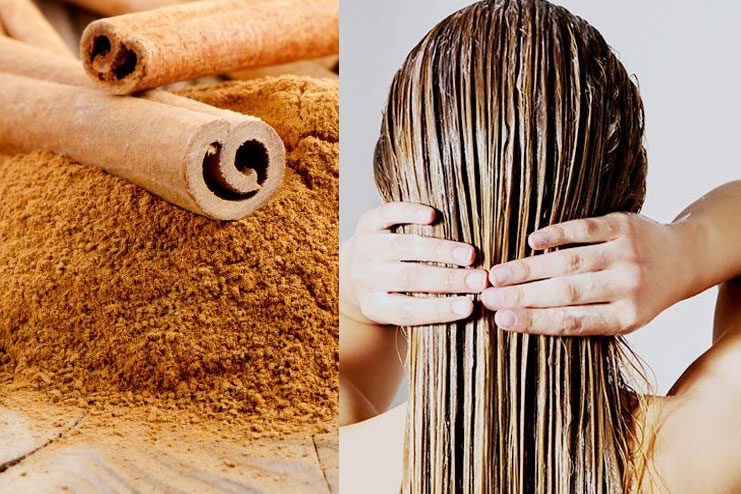 Cinnamon is popularly used to lighten the hair color. So, if you want to alter the black or the dark hue from your tresses, then cinnamon can be one of the best natural solution.
Just take one teaspoon of cinnamon powder and then mix it with two tablespoons of your favorite hair conditioner.
Apply them all over the hair thoroughly, leaving it overnight. In the morning, rinse off the hair with shampoo at least twice.
By doing this procedure once in every week you can add a wonderful touch of cinnamon red or cinnamon brown to your locks.
Natural Hair Care Tips Using Jojoba Oil