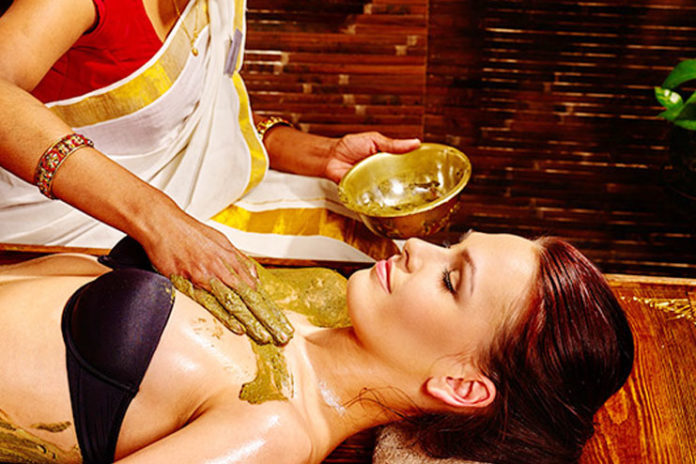 By "Kaya" it means the body and "Kalpa" means the transformation. Ayurveda Kayakalpa treatment is a very specific set of therapies, that is mentioned in the Vedic texts, which can reverse the physical degeneration, that is caused because of age. This treatment can literally transform the old cells to the new again. Kayakalpa is known as the true science of "rejuvenation" to anti aging.
Ayurveda Kayakalpa can help in detoxifying the impurities in your body, and put the deeply nourished rasayanas as well as food back in. The main idea behind all the therapies is just to balance the whole decay of the old cells with the growth of new, young, as well as healthy cells. It is also a reversal of the metabolic activities, that is present in the body. Through Kayakalpa, you can destroy the time, as well as preserve some healthy, youthful, and supple tissues.
This concept can seem very simple, but it is quite a very extraordinary process. Ayurveda Kayakalpa treatment is said to be more than 10,000 years old. During the first stages, the person is sequestered for almost about 90 days. The patient is to be in the "Kuti" a very special built cottage, where light does not enter. During these three months, they mostly remain in darkness, get shielded from the sunlight as well as outside visitors. In there, they begin the complete purification of the body through the Pancha Karma detoxification process. Certain types of herbal pastes are then rubbed on the body to exfoliate, and allowed to dry off, drawing out all toxins. Medicinal plants, sweating, leeches, and vomiting therapies are also being used for the further detoxification of every organ.
After the weeks of cleaning your body of all the built up impurities, it is a high time to re-nourish the tissues at the very deepest levels. Abhyangha massages, shiro dhara, mineral baths, sacred essential oils as well as the precious gems were being used to anoint the body. This time, the immune herb boostingrasayana as well as fresh juices were being administered. These tonics are also full of antioxidants, which help in fighting free radical damage.
After the morning spa therapies are over, the patients spent their majority of the time performing the tapas, reciting mantras, meditating, as well as practicing yogic breath. This time the hibernation not only cleanse the physical body, but also transform the subtle as well as emotional bodies. They release all the stuck emotions, anger as well as grief.
Anti Aging Therapy Of Ayurveda Kayakalpa Treatment