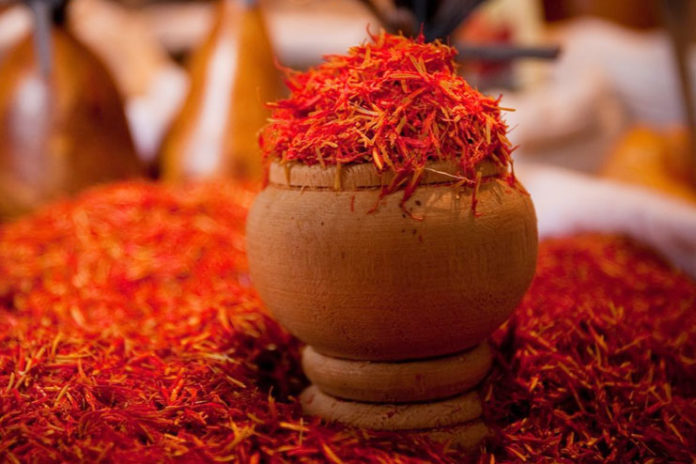 Saffron or Kesar is the most expensive spice in all over the world. It basically originated from Greece. Saffron is also grown in South Asian countries, like China, India, and Europe. The stigmas related to saffron flower is that it is the most precious part of the plant, which is graded carefully by hand and then stored. The rich aromatic flavor in Saffron, is very appealing color and quite high in many nutritional qualities, that make saffron ultimately special. This brilliant hued flowers range from the light pastel shade of lily to the dark and more striated purple as well as possessing like a sweet honey-like rich aroma. Beauty benefits of saffron, is very huge in range.
It is very expensive as well as exotic spice from the stigma of saffron flower. It is also widely used in cooking to add the flavour and the color to food. Saffron is also rich in vitamin A, B1, B2, B3, and C, iron, zinc, potassium, selenium, folate and many more. Saffron has anti-bacterial as well as anti-microbial properties, which is great for acne or pimple-prone skin.
Saffron can brighten up the complexion and also make the skin radiant and beautiful. Saffron when it is being used with milk on a face pack is a very effective whitening pack. It is because saffron is believed to have skin lightening properties. It is also an effective way to treat the pigmentation and the dark patches on your skin. Saffron is also able to soothe the skin inflammations and the rashes. Saffron aids in proper blood circulation and clear off skin tan. So, here are some beauty benefits of saffron.
Beauty Benefits Of Saffron