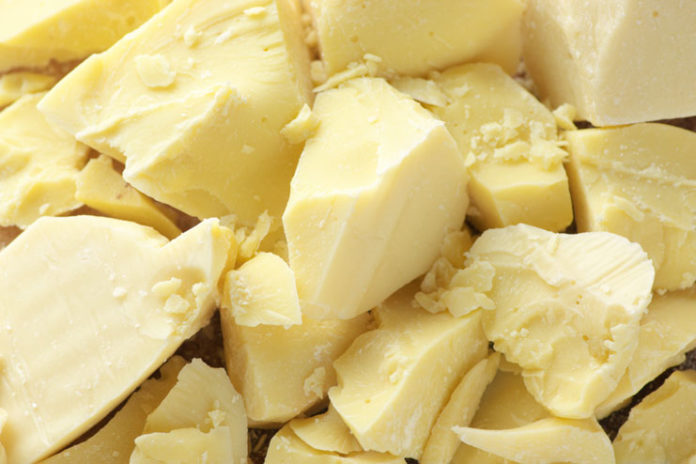 Cocoa butter is a substance for comfort-cravers all over the world. It is one of the primary ingredients in chocolates and also adds to the creamy, smooth texture that we love in chocolates. There are many benefits of skin care with cocoa butter, that are beyond our taste buds. This natural fat, which is being extracted from the cacao bean, has been used for many years in many products like toiletries, food, medicine, and ointment.
Cocoa is also known as Theobroma, which means 'food of the gods'. This rich butter is one of the common ingredients in many skin care products as well as cosmetics products, because of its therapeutic properties. For many centuries, Africans have turned towards cocoa butter to heal, protect, as well as moisturize the skin that is exposed to harsh elements of the sun and the wind.
Cocoa butter is basically a by-product of chocolate. It is also an all-natural, and pure fat extracted from several cocoa beans. Cocoa butter is also very stable as well as highly concentrated natural fat. It has a tendency to melt at body temperature, which makes it an easy product to be absorbed by the skin. So here, are some benefiting ways of skin care with cocoa butter, to use in every life.
Skin Care With Cocoa Butter