Modern women are always on the wheels, handling tough schedules. Beauty care is a part of our daily life. Mini leisure time for us means… setting hair, giving a touch-up, trimming our nails. The list goes on long when its women beauty care. Of course! All these are such basic things, which makes us appear what we want to be. The coolest activity for women is polishing nails and few women are extremely obsessed with their nails. Such nail lovers are can be called as nail narcissist.
Methods to Remove Gel Manicure at Home
Nail arts and acrylic nails are loved by women. But the removing them off the nails is tough. Then, they end up hitting salons and the option left to remove gel manicure. You can try removing gel manicure at home. We confess that, it takes a few of your minutes but it really works great.
Firstly We Have a Way to Remove the Gel with Acetone:
Acetone works well to remove the gel off your nails. It makes your nails dry using it. But, no worries! We have the precautions to protect your nails and leave them as is or even better with a natural shine.
1. Foil Method:
Foil method is easier to remove the gel off your nails. As we know how aluminium foil works for various useful things. It can do a better job to remove gel manicure at home as well.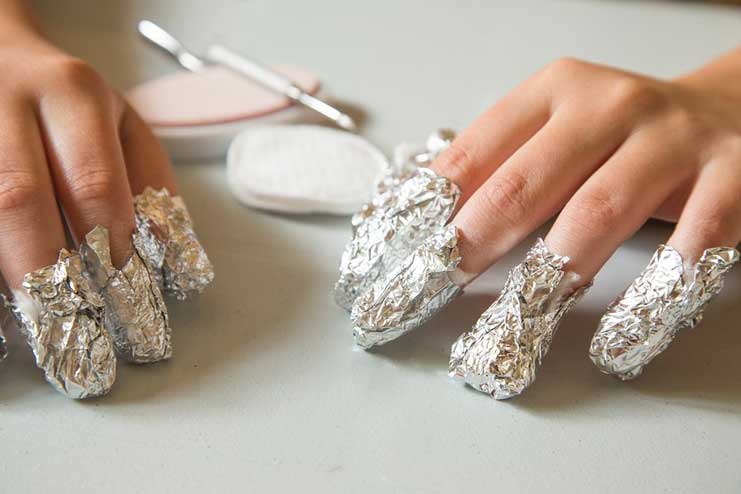 Properties:
A bowl
Cotton balls
Acetone
Aluminium foil
Steps to Follow:
Grab a bowl and pour in some acetone into it.
Soak cotton balls in acetone for a few minutes. Let the cotton balls get moisted well.
Cover your nails with acetone cotton balls.
Wrap all the nails with aluminium foil and leave it for 10 minutes.
The gel becomes loosen on your nails and will be easy to peel it off.
File your nails for smoothness.
Wash your hands to erase acetone off your hands as it is highly inflammable,
Then apply nail oil or cream to back the shine on your nails.
2. Soaking Method: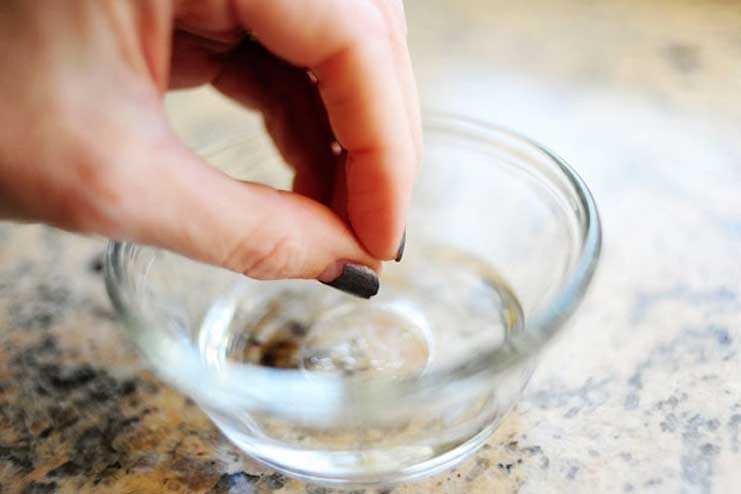 Soaking method takes a longer time than other methods. But it is the most followed and suggested way to remove gel manicure at home. In this process, soaking helps you to remove the gel easily and acetone teams up to work even better.
Properties:
Two bowls, 1 large and 1 medium size
Pure Acetone
Nail File
Petroleum Jelly
Steps To Follow:
Fill the large bowl with water and boil till warm but not hot
Pour acetone into the medium bowl.
Then, place the medium bowl in a large bowl and leave for 3-4 minutes. So that acetone can be double boiled.
Apply petroleum jelly around the skin of your nails. To protect your skin while doing the process.
Gently remove the upper coat of nail gel. Anyways, it can be removed completely.
Soak your fingers into the warm acetone and leave them for 10-15 minutes.
Nail gel automatically starts to flakes off after a proper soak. Then, you can just erase the nail gel easily, with a nail pusher.
Make sure you clean your hands to remove the acetone off properly.
You can't take the risk of leaving your hands with acetone as it highly inflammable.
The Second Way to Remove the Gel Without Acetone:
This process doesn't include a drop of acetone. But doesn't work well as acetone does. You can do this if you don't have acetone, aluminium foil handy and when you urgently want to remove the gel off your nails.
1. With Nail File: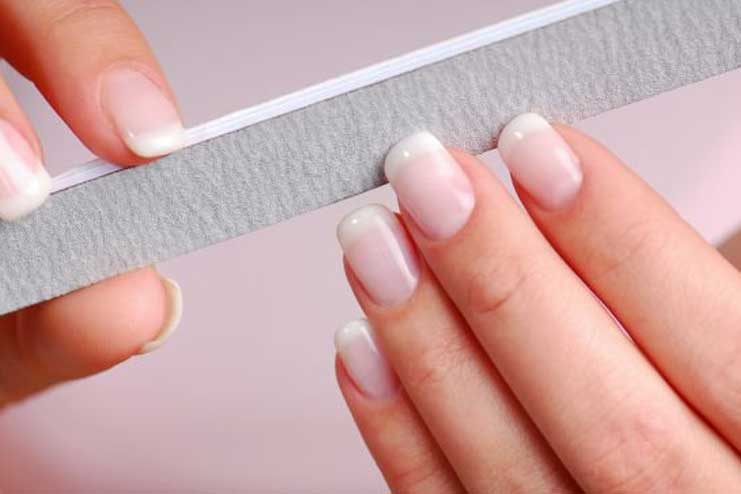 This way goes better for short nails and if you have long nails, make them short to stay away from any skip and damage to your nails.
Slowly file your nails down with a coarse side of the nail file, be gentle while filing. Do not reach your natural nail and be alert to keep the nail file away from natural nails.
Filing your nails, makes them bit rough. Change the nail file to it softer side and file your nails to smoothen them.
Once you are done with the filing, apply hand cream on your nails to give them proper nourishment.
2. Soak and Peel Off: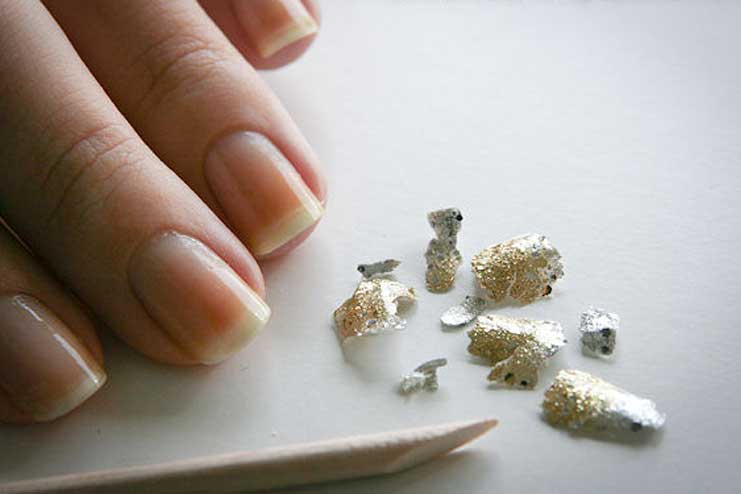 This is a simple process without any easy go process but suggest to do carefully without hurting your skin and nails. As the nails will be soaked, it will be easy to peel the gel off your nails.
Soak your nails to become wet and moist properly.
Check whether the nail gel got moisted. If you find them enough wet, it will be can be peeled off easily.
Peel off as much as possible and file the rest which is hard to peel.
Make sure you wash your hands and apply hand cream to remove the dryness caused due to this process.
Nail Care tips:
Nails do need excessive care and we may miss the following few tips, sometimes. Nail care tips are not that hard to follow. I would like to share some simple tips for healthy and pretty nails.
Keep applying lemon juice on your nails, it makes the nails strong and prevents from damage. Do not grow nails too long, longer nails get damaged easily.
Apply petroleum jelly on your nails to keep them shiny and moisturized.
Shape and trim your nails, when they are short. This helps shaped growth and you need not to trim after growing long.
Do not forget to apply hand cream after filing and trimming your nails.
Am sure you will not fight with your nails this time by removing the gel manicure at home. This is not a difficult process to do at home. In fact, you will love the remove gel manicure time as much as you love the nail decorating time. Do pretty nail arts and keep admiring your nails!!