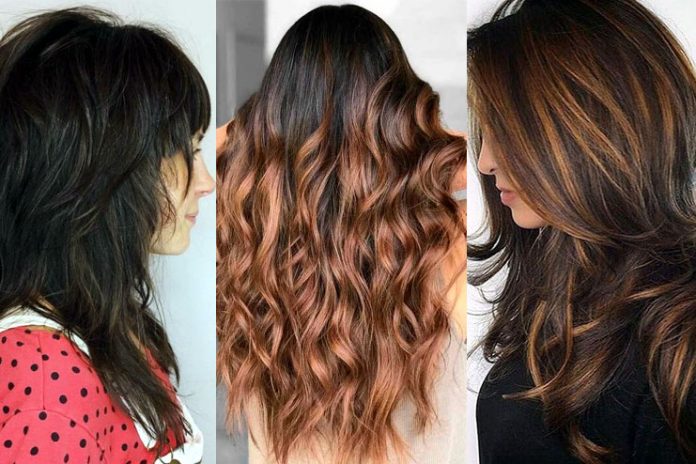 You love to see yourself after the haircut every time. The wait is hard when it is haircut time and you will be obsessed with your hair. Hair pampering goes on and your eyes will be locked on your own look. This is all self-love of the appearance. To love your hairstyle, you must set a pretty one for your hair. The hairstyle you choose must not make you feel regret after a few days. This happens to many of the women when they get bored with the same hairstyle. Haircut must be flexible which suits all the outfits and to make many hairstyles. Isn't it?
Choose a haircut that can be your best friend, not enemy. A layered haircut can be good to you all the ways. This haircut is trending and you will never be sorry for cutting your hair into layers. The beautiful layers can flow and blow your hair in an elegant way. To see, how elegant it can be, scroll it down.
Layered Haircut for Various Hair Types
You cannot force yourself, to love the haircut which is suitable for your hair type. To love your hair, you must choose the right haircut. Here, the layered haircut is suitable for all types of hair and that became the top reason for a layered haircut in trend. To believe any statement, you must have a glance. After glancing the hairstyles, you will start to imagine. Imaginations are free and good to do. So, go on…
Layered Haircut for Long Hair and Hairstyles
Planning to cut your hair into layers keeping it long or already you are with the layered haircut?
No worries! You did a lovely thing to your hair. Long hair and layers is a trendy combination as you will get play with hairstyles. The few hairstyles that will suit your hair are a blessing for your hair. You know the hairstyle which will suit your long hair with a layered cut. Check that below:
1. Loose Semi Curls With a Puff:
You look different with a puff on your head. And the difference is definitely attractive on you. Puff hairstyle with loose semi-curls for the layered haircut is a wonderful idea.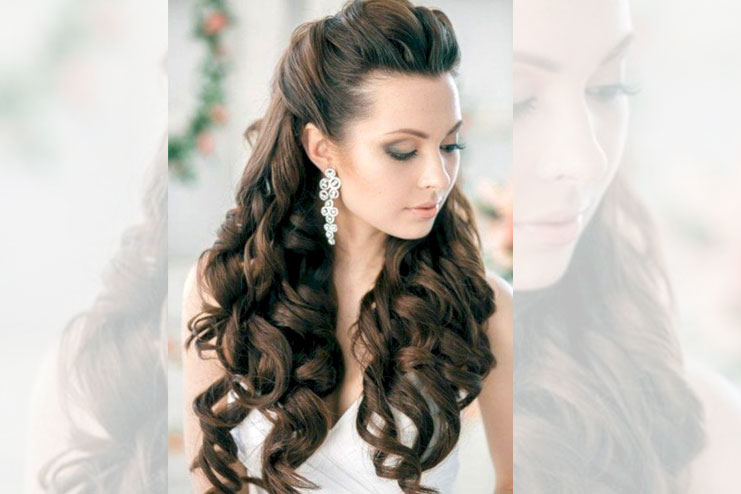 2. Side Swept Hair:
Simply, side-swept hairstyle for the layered haircut is the best. You must call it best as it will not need your time and efforts to make the look. Straight side swept hair for the layered cut is suitable even for the Indian traditional outfits like saree and kurta.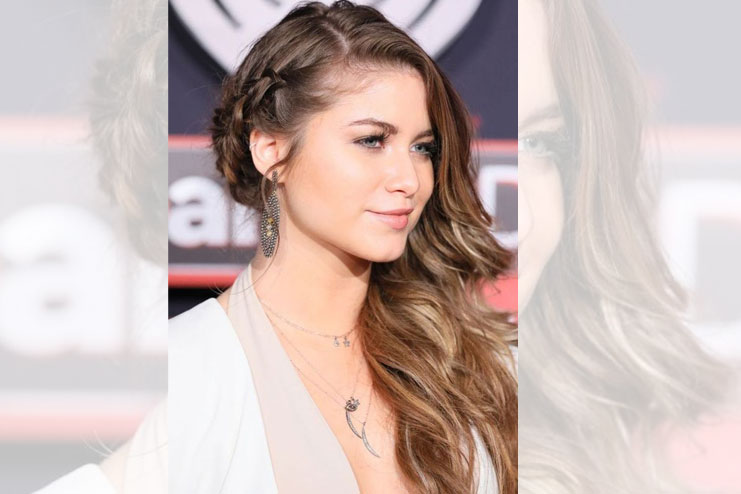 3. Messy Bun:
Are you not in love with messy bun look? Then it is a wonder! To fall in love with your hair, you must try the messy bun hairstyle. It becomes effortless for you to make a messy bun with your layered haircut and long hair. Messy bun needs voluminous hair and so it is easy to become messy with layers into a bun.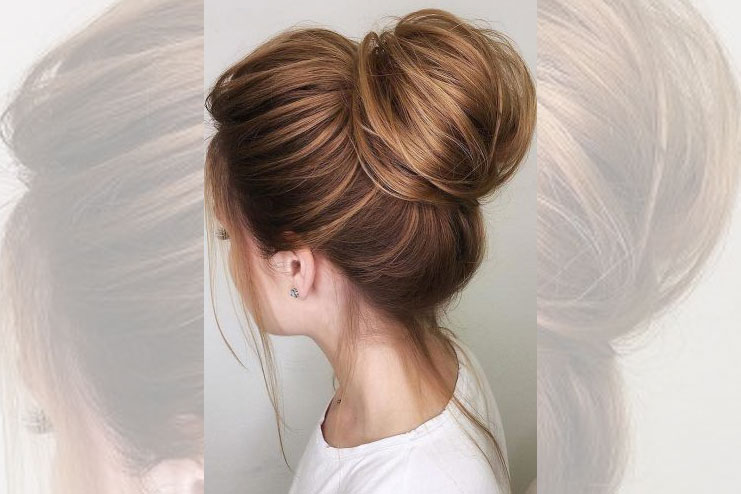 4. Hairstyle with Ribbon:
You may be feeling boring to tie your hair with a hairband. So, replace the hairband with ribbon and you will love the combination. The soft satin ribbon and silky hair go well. You can do half up or a ponytail using the ribbon.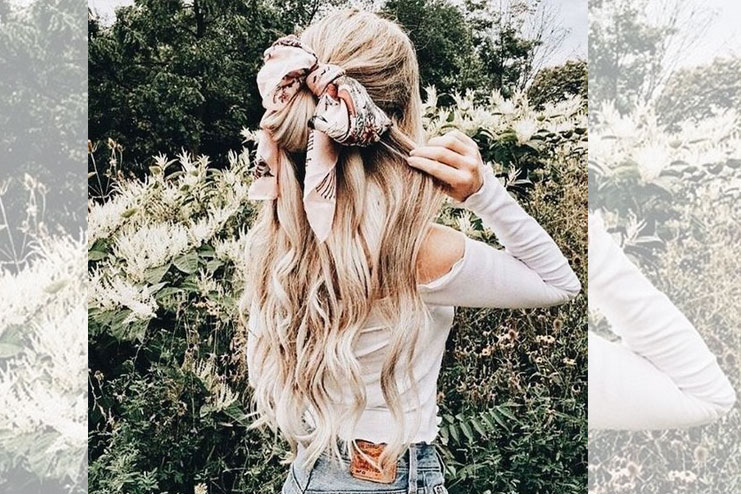 Layered Haircut for Medium-length Hair and Hairstyles
Is it a challenge to style your medium length layered hair?
Agree that medium length hair will never make it easy to get ready soon. The dilemma comes every time when you try a hairstyle. But you must not end up making the boring hairstyles. We say that hairstyles are lying in your layered hair and we have shown a few here.
5. Front Bangs:
Front bangs make the women look pretty as she is much as she deserves to be. Front bangs are meant to give that modish look. You can keep your hair curly or straight and nothing can spoil your pretty look with fronts bangs. The magical hairstyle!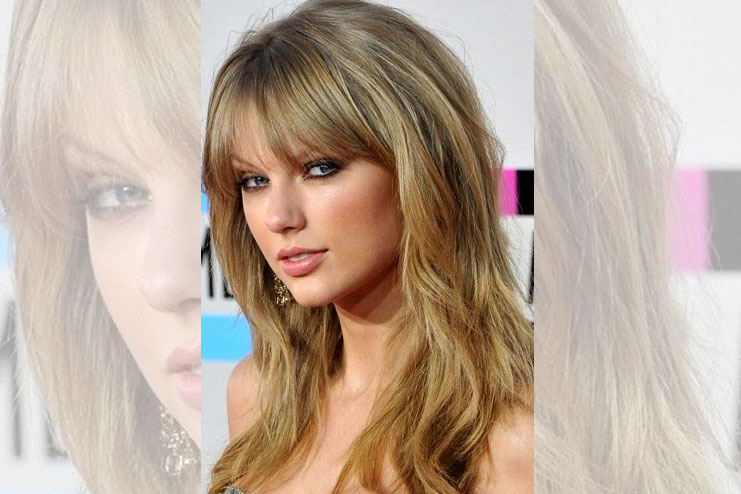 6. Ponytail with Swept Bangs:
A ponytail is ever favourite for women as they can do it easily and looks stylish. The simple ponytail and swept bangs, for the layered haircut, looks stylish. As layered haircut is uneven and when it becomes a ponytail, it naturally makes a cute shape. You can look adorable even with an ordinary ponytail.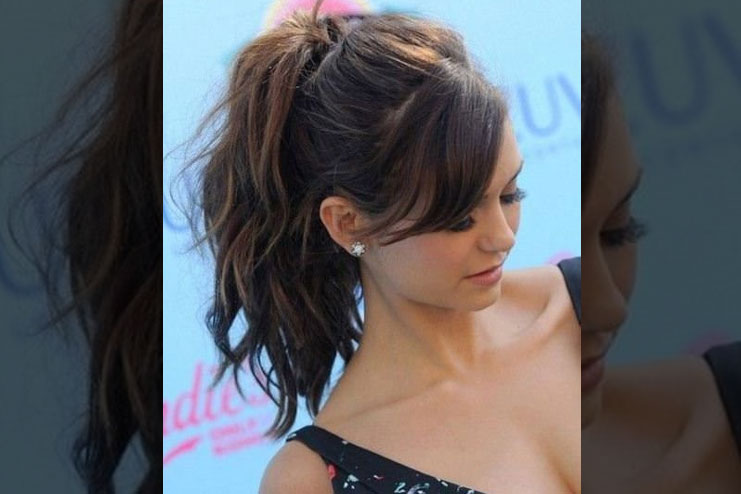 7. Half up Hairstyle:
Some of the nicest hairstyles you find and try are complicated. But the half up hairstyle is simplest and beautiful. This hairstyle fits your medium length hair. You can make your hair into fine or semi-curls and the bushy hair into half is attractive.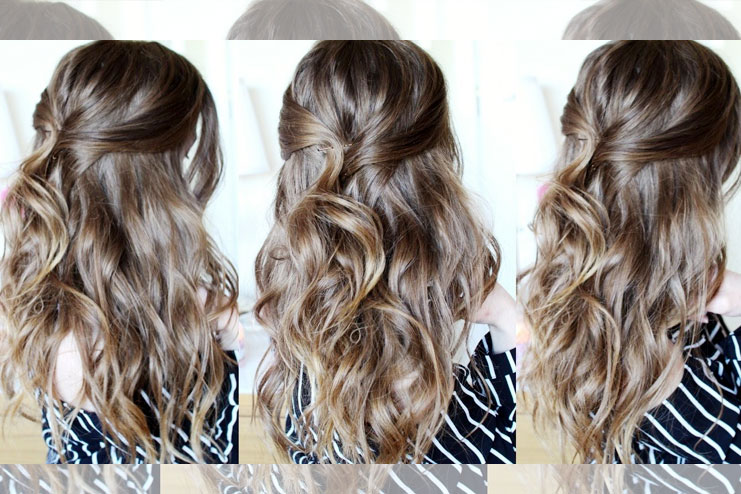 8. Half top Knot:
The topknot is an unusual hairstyle and it looks ultra modern. The half top knot allows you to leave the other half hair. You can style this hairstyle by making into fine curls. How can you skip trying such easy-breezy hairstyle when you lovely layered haircut.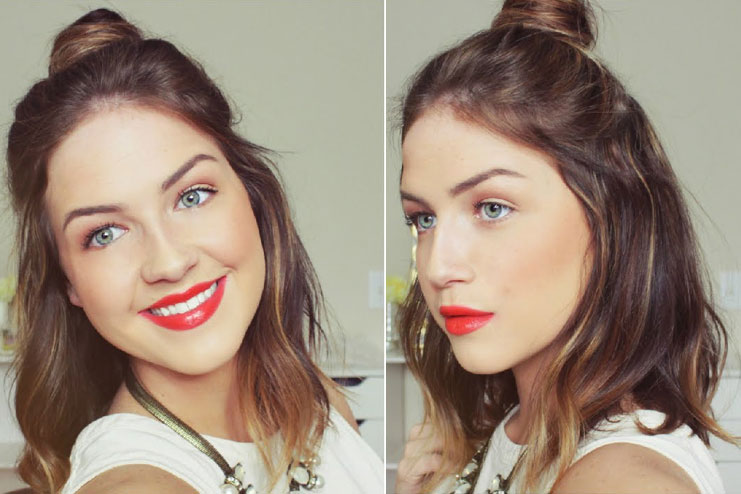 Layered Haircut for Short Hair and Hairstyles
Short hair is cute and you don't need much time to set the hairstyle. But leaving it as is may not work all the time. If you don't want the short cropped hair to disappoint you, then you must try the below hairstyles.
9. High-Low Hairstyle:
High-low is a funky hairstyle and you look extremely chic. You look young with few hairstyles and one of them is high-low hairstyle. This hairstyle is much possible and suitable for bob layered haircut. Hair parted evenly on both sides make this hairstyle.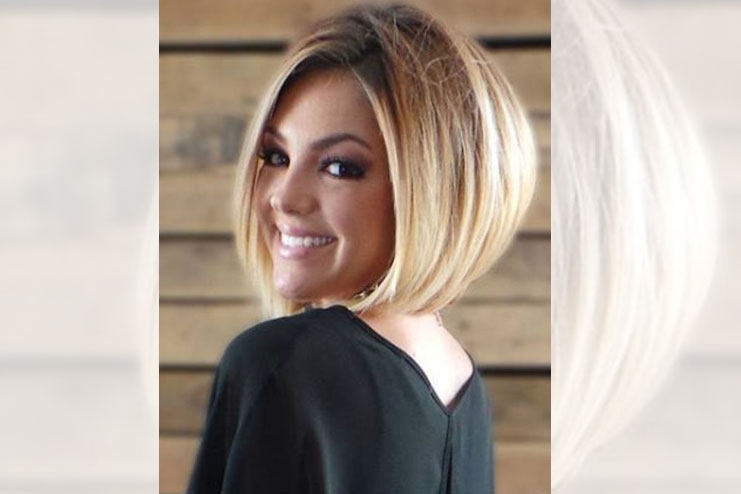 10. Feathery Layers:
Feathery layers make your face look attractive as it elevates your hairstyle. You get the most modish look and feel good touch your feathery hair. Such hairstyle gives the pleasure of experimenting on your beauty.
If you wanted a beautiful haircut, then you haircut needs beautiful hairstyle. Feathery hairstyle suits short hair women and easy to do.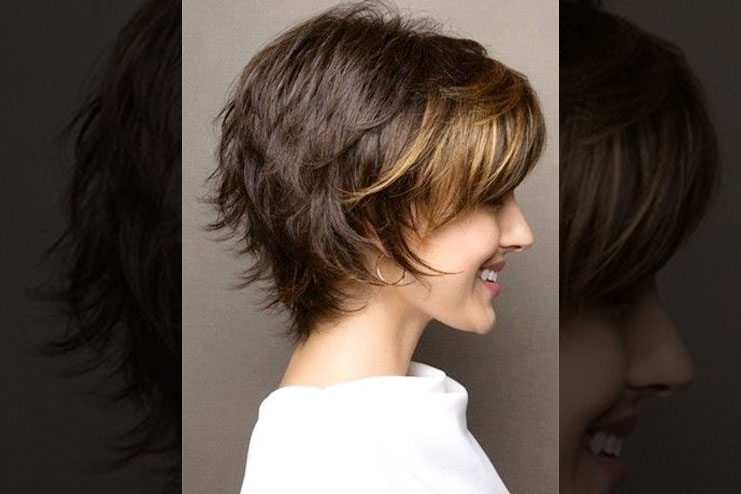 11. Fine Curled Layers:
The bob length layers can be finely curled up and the bunch looks adorable. The hairstyle looks pretty from any angle and you can stay happy without adjusting your hairstyle. The curls also stay on you for longer as it is short hair.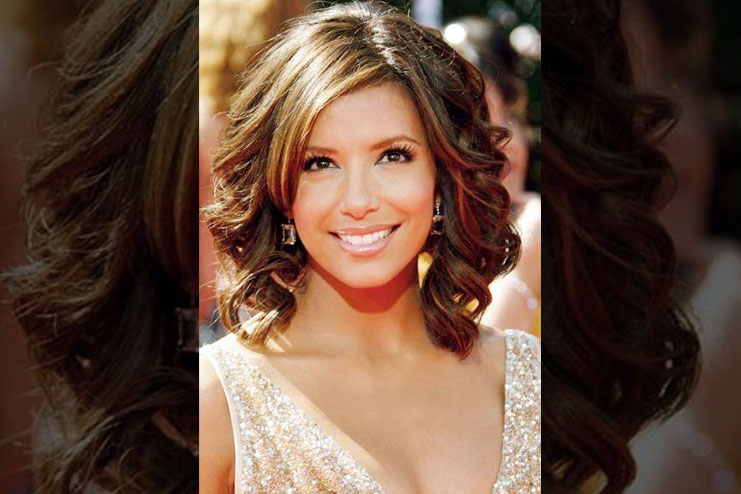 12. Bouncy Layers:
Why do you forget that your's is a layered haircut and leave the layers simply. Make them bouncy and let the layers stand out. This smart hairstyle will make you look younger than you are in reality.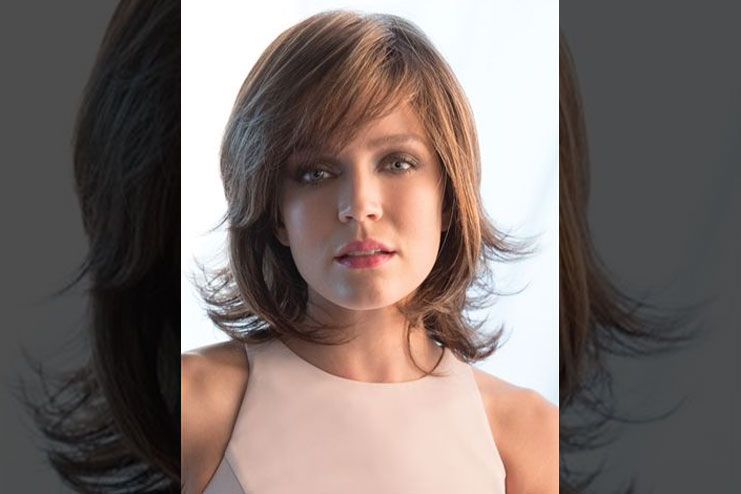 13. A Side Braid:
The cute braid can be part of your hair to make you look fabulous. If you were under the impression that braids are not for short hair, you got to see the braided hairstyles for short hair. You can also make two braided hairstyles with short layered hair.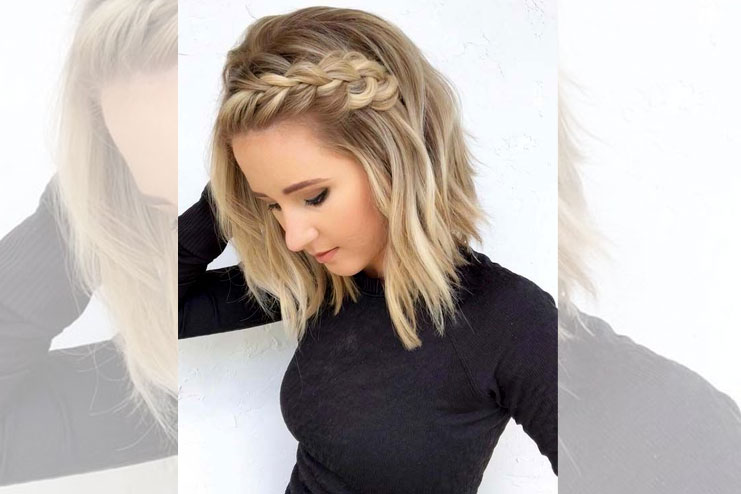 Hairstyles for Layered Haircut Over 50:
You are never too old to look beautiful. Your skin starts with aging problems and those visible wrinkles and then starting gray hair cannot stop you be youthful. So, your experiment on your looks is a chance for your reinvention. Let the reinvention also include the hairstyle to turn around and say "its new me". Let your children and grandchildren wonder and give them some fashion inspiration at this age. Is it exciting to you while imaginations are running in your mind?
Then, have a look at the hairstyle that you can try over 50.
14. Straight Parted Hairstyle:
The straight parted hairstyle is the ultimate hairstyle for short hair. If your hair is silky and straight, you can simply make this hairstyle. The simple hairstyle that naturally comes for short hair is straight parted hair.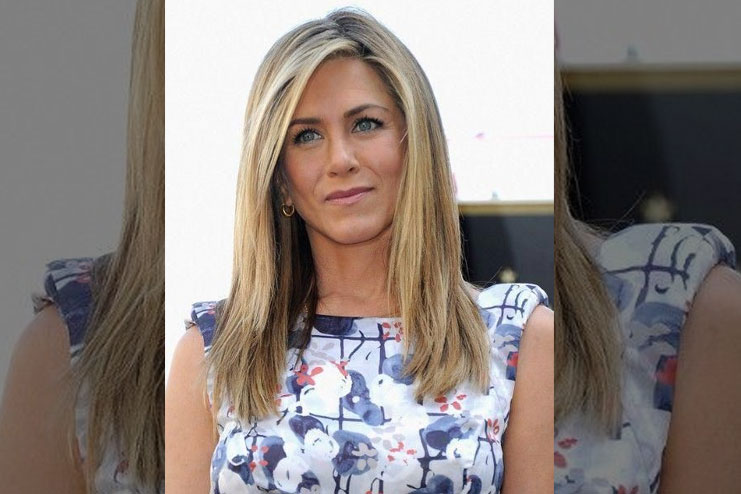 15. Simple curls:
You can blow out your hair and make into simple curls. This messy look is an out-and-out fashionable idea. Women who want to look stunning and bold will be liking this hairstyle.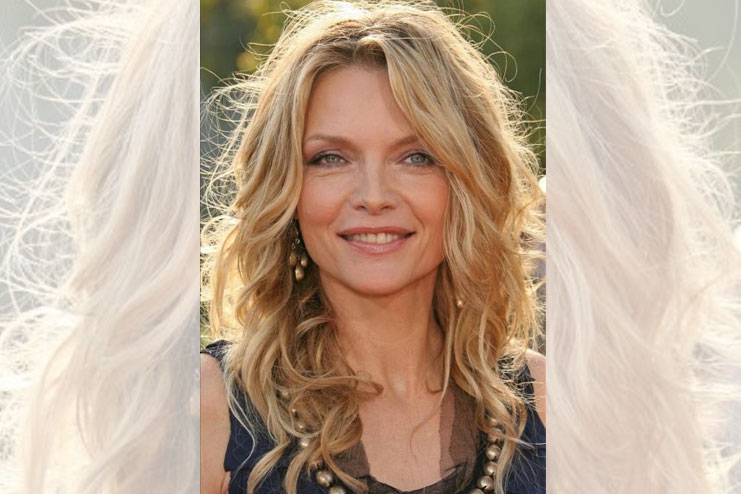 16. Side Bangs:
Women are fond of side bangs any time and for any hairstyle. A simple layered haircut can become amazing with side bangs. In simple words, they stay on sides of your face but do the magic all over for your pretty appearance. This is why you love side bangs?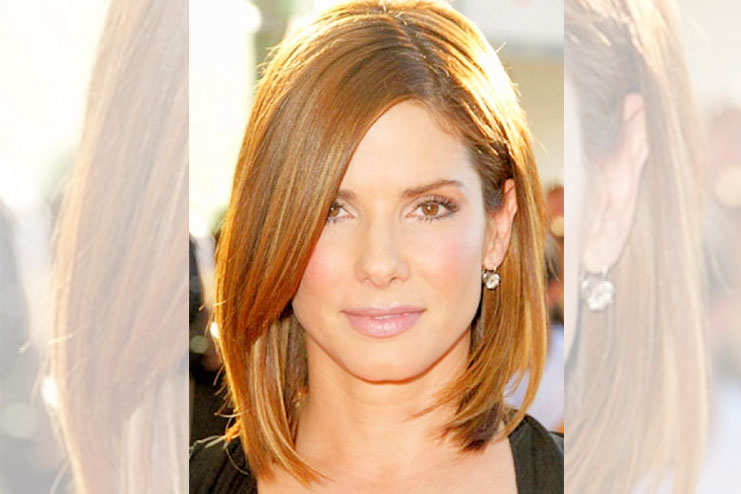 Related Article: 12 Lovely Crown Braids Hairstyles
Doing pretty hairstyle is one of the ways to give quality time for yourself. You are letting the hair sit elegantly and flow flawlessly. You carry a different attitude with a good hairstyle. If you want to get convinced with this, do the hairstyle and notice the difference.
The lovely layered haircut is not meant to be ordinary, not at least after such pretty hairstyles. Simple but beautiful attracts women. So, our collection of hairstyles are simple to style and give you a pretty look.