All the attachments that make women look like a queen vary from occasion to occasion. Few accessories are must follow to fulfill the traditions and culture. There are many such occasions where women needs to carry the accessories.
You may have well adorned and intricate jewellery but having a floral crown on you, makes you feel really special. So, we must look at the floral crowns that are going to be lovely on you for various occasions.
History of Floral Crown:
The floral crown is the attachment that every woman love to have on her. Be it any occasion, she looks eternal with the crown. The floral crown is not just to add on the beauty. Wearing a floral crown has an interesting significance. The loving accessory by women, the floral crown was meant to worn by the winner in athletes competition. The other reason to wear a floral crown was a rewarding time for a victory, feasts or sacrifices to God. In olden days, unmarried girls plucked the natural flowers and made traditional floral crowns. Making a floral crown made with natural crowns and wearing for themselves was meant to signify that they are of marriageable age.
Floral Crowns for Various Occasions:
Floral crowns are of different styles based on various occasions. In fact, in olden days, every place had a different significance and reasons of wearing floral crowns. In today's fashion world, floral crowns are loved by women and became the favourite part of the dressing. They see that floral crowns are suitable to the dress. So, here we let you know the different kinds of occasions, where floral crowns can be worn.
1. Floral Crown For Birthday: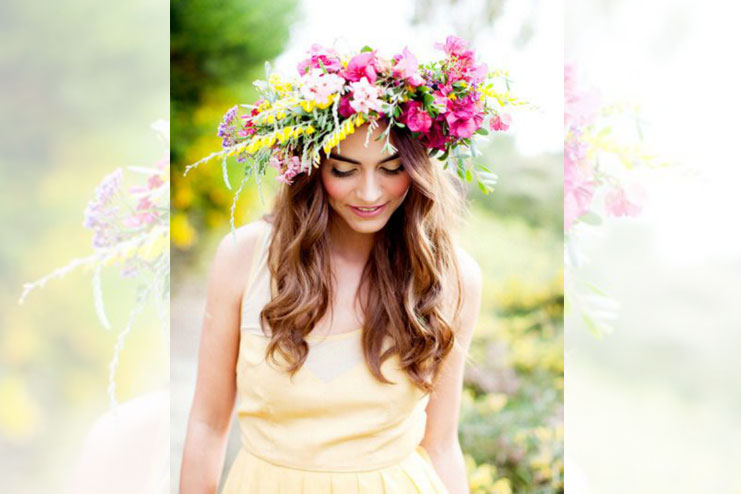 Don't you love to look special on your birthday? No way of saying no. Feeling special and treating yourself is extra need on your birthday. On your special day, you will be the attraction and it is all wanted. Letting a floral crown sit on your head on your birthday is a lovely idea. To capture the look, you will, however, go with clicks. Let the self-love go more on your birthday with a floral crown and feel like a princess. You can also gift a floral crown to someone on their birthday saying they deserve a crown. Use all the colourful flowers of your favourite and see how lovely you are going to be.
2. Floral Crown For Bridal Shower: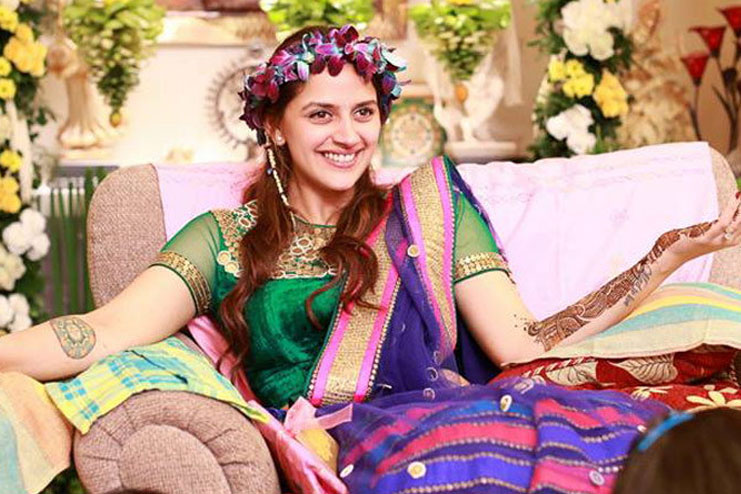 As said before the floral crown has the significance to wear for special occasions and what else can be special for women than becoming a bride. Women know the best way of using flowers to enhance their beauty. The brides-to-be can wear a floral crown and look more pretty. As the bridal shower is a simple event which is part of a wedding, the bride can prefer a floral crown made with few flowers. You can choose light coloured pretty flowers which are suitable for your outfit of the day. Women love the day of bridal shower and they enjoy being a bride.
3. Floral Crown For Wedding: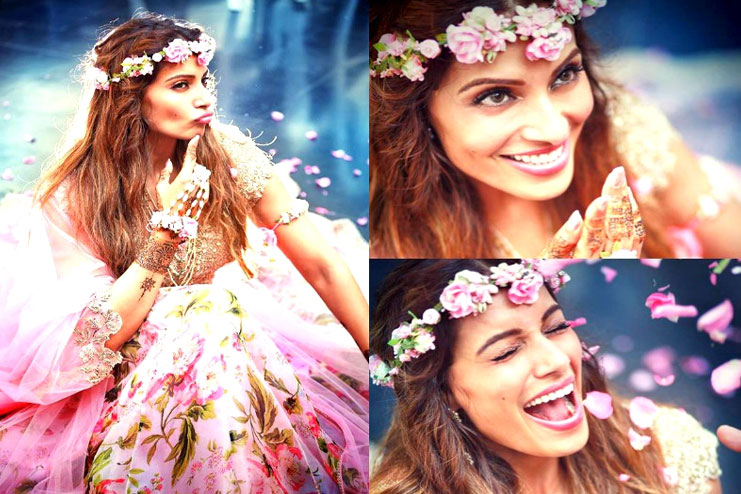 A wedding is the main day for every bride. There will be many accessories that are waiting to come on to the bride. But a floral crown can be an add on which will make the bride notable. The crown can be made with natural vibrant colours of the outfit. There are some colours that are particularly preferred for a bride on a wedding day. Again it is based on different customs. So, if you prefer any colour to be part of the floral crown, you can take the glorious coloured flowers and add them. To make it grand, attach some pearls too. Bunch of flowers and pearls can make a perfect floral crown for a wedding.
4. Floral Crown For Baby Shower: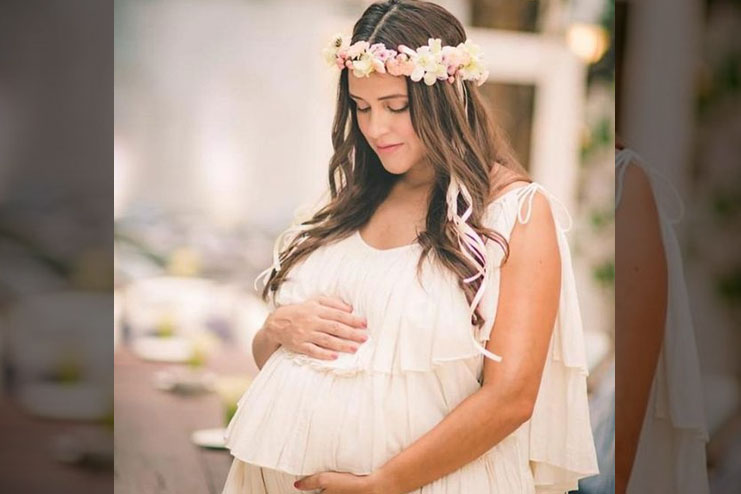 The mother's to be will be showered with blessings and gifts on their baby shower day. A baby shower is a most precious moment that makes the women feel overwhelmed. You can feel more special and pampered with a floral crown on you and you deserve to have it on you as a mother to be. Gathering some pretty light coloured flowers and joining them to make a floral crown is easy. Prefer the light coloured flowers which gives you a pleasant feeling. Never lose a chance where get to be the queen and baby shower is the apt event where you should be the queen. So, simply attach a floral crown on your baby shower day and look the prettiest.
5. Floral Crown For Photoshoot: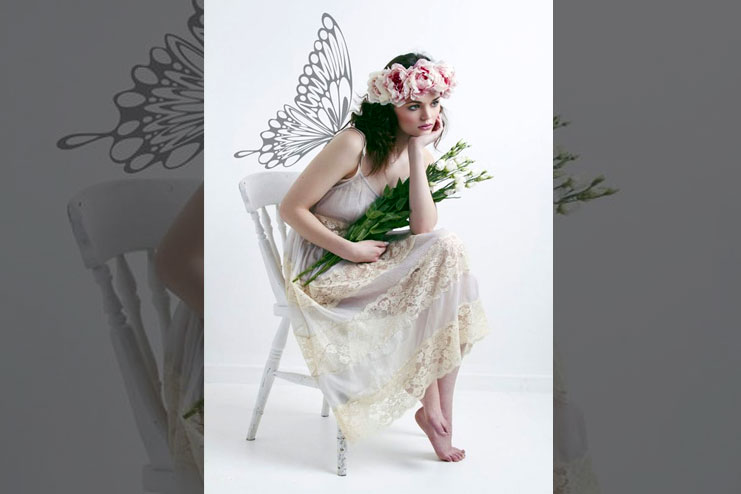 ImageSource: www.notonthehighstreet.comA photo shoot is always fun with many properties. Anything that looks pretty on you will be loved and get you clicked more than normal. You must be already trying different looks and you may need a change for your next photo shoot. You can call it a new look of yours taking a floral crown on your head. When you really want to appear girly, then get clicked with a floral crown. You must choose the vibrant coloured flowers to elevate the crown in your pictures. If your outfit is bright already, then you better choose the flowers which are light in colour. Make a contrast of floral crown and outfit to have your best pictures.
How to Make a Floral Crown?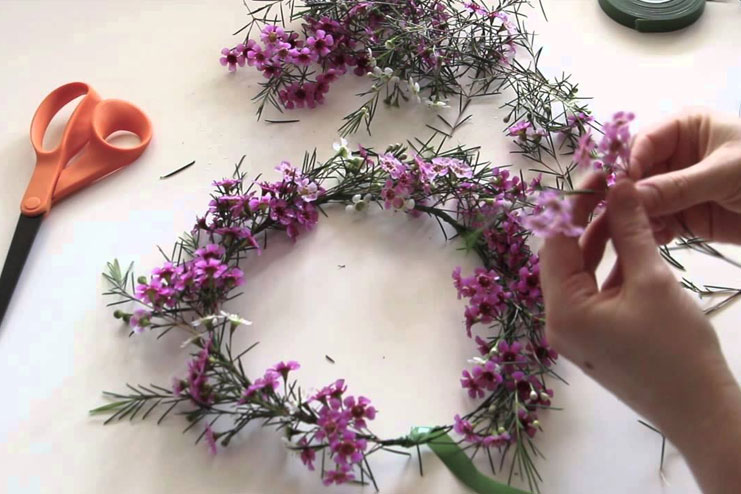 Making a floral crown is the playful activity and the look it gives to you is a bonus. You can make a floral crown for yourself. Don't worry about time and prices costs. You can make it easier with a few handy things.
What Do You Need to Make a Floral Crown?
Wire
Craft Wire
Floral Tape
Scissors
Steps to Make Floral Crown:
1. Fix the wire to fit your head size:
Floral crown must be with a perfect fit to sit on your head. So, firstly make the wire into a circle by measuring with your head size. Once you are done with the setting of wire into a round shape, you need to be secured the ends with floral tape.
2. Attach greenery around the rounded wire:
Attach the thin greenery which will make your crown look real floral. While attaching the greenery, make sure that you secure them by taping with floral tape. Fix the stems to wire without falling off. With craft wire which can bind both stems and wire perfectly.
3. Make flower bunches:
You need to gather various size of flowers and make mini bunches. Cover the complete wire with flowers. You can use multi colours of flowers and sizes. These colours and sizes make the crown look full floral.
4. Attach Flower Bunches to the Made Crown:
Once you completed the flower bunches, attach them to the crown. Secure the flowers by binding them with craft wire. It is better to fix them with enough of craft wire.
5. Store Your Floral Crown in the Refrigerator:
To keep the floral crown fresh, you need to place in refrigerator. A refrigerator is the best place to keep it safe without disturbing the crown until you wear on. Before wearing it, just sprinkle some water and let it sit on your head beautifully.
You are now known with the reasons and significance of floral crown. Appear special with a floral crown. The best accessory that you can give yourself which is made of natural flowers and makes you look more pretty. May you be the attraction with the lovely floral crowns. It can be gifted to someone you love to make them feel special on occasions like a birthday.