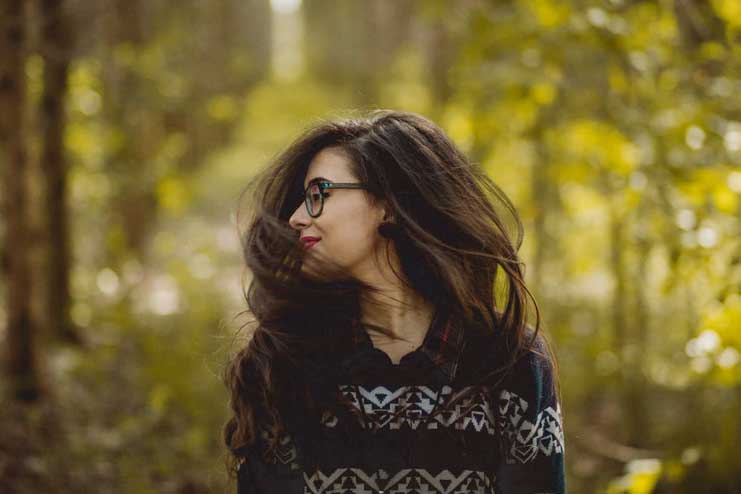 You must see all the phases and experience various things in life. Women who are single enjoy their life to the fullest. A committed woman enjoys sharing her life with her partner. So, everywhere and any time life has to go. But you must let it go in your way to have a happy life.
A single woman has many things where she can find joy. She can explore and experience anything that makes her happy. It may sound adventurous about experiencing things alone. But it is little about adventures in life to know yourself. You also get to learn and gain the courage out of being single.
There are some interesting things you must try being a single woman. You are letting yourself free. Living a single life is the most wonderful time which teaches a lot about her. So, now see here, how to learn, follow and experience doing various things as a single woman.
Things To Do As A Single Woman
1. A Solo Trip

If you have to know and learn about yourself, you must pack your bags for a solo trip. It is better if you can to a safe place. There are some of the solo travel destinations for women. You can choose a place where you can have adventures and nature time. To have some real peace, also go for a yoga class or a meditation session.
2. Organize an Event

You can organize an event which includes celebrations or social activities. It is not that, you cannot do these things if you are committed. But these things can keep you occupied. You also get to learn various things when organizing an event. You get to learn time management, stay organized and handling multiple tasks. There is a scope of developing your skills organizing an event.
3. Try a New Lifestyle

You must get out of your routine lifestyle of working and getting back home. Add some happiness by spending your time in a different way. A new lifestyle may improve your way of living. Being a single woman, you are free to change your lifestyle. It is more like, "my life my rules". It is an interesting thing to change your routine.
4. Adopt a Pet

You can get your favourite pet where you get to spend the majority and happy time. There are many pets who need attention from their owners. A single woman can give her time for what and whom she wishes. If you are living alone, then you definitely need a pet dog for security. Most of your time goes in training, giving them food and looking after your pet. And you will love the way your pets connects to you.
5. Try a New Culture

You can try a new culture as a single woman. Experiencing and exploring different cultures is a beautiful thing to do. A new culture can teach you something extremely interesting. It can be of food, clothing or habits where you can feel the thrill and enthusiasm of doing it.
6. Throw a Party for Your Close Friends

You can throw a mini party for your close friends. Arrange a small get together and let them know that you are missing your happy days. You being the reason behind a get together gives you immense happiness. You also get to host your friends and make them feel great.
As people in getting involved in their busy lives, such mini parties are a refreshment.
7. Maintain a Garden

You need peace and to connect to yourself occupying with some work. Gardening is a beautiful thing to do a single woman. Nature connection is the most strong one and important for women. Gardening takes a lot of your time and lets you feel the boredom at all. The colourful and peaceful garden make you feel happy. Planting, cleaning and cutting take your time. You can start your every morning, doing gardening.
8. Make a New Hobby

You must make new a new hobby which can pass your time and give you knowledge and happiness. Reading books is the best hobby that gives you knowledge. You also get to read real-life stories and experiences. Choose a hobby that matches your interests and passion. You can even go back to forgotten hobbies.
9. Meditations Classes

You need real quality time and need peace out of your stressful schedule. You can gain a lot of peace going for meditation classes. You will feel good and positive after practicing meditation. Make meditation a part of your life which is needed every day. You can let the stress go off and let the peace come in your heart and mind with meditation of an hour.
10. Learn Something New

You must start learning something new which is interesting. The new things that you learn must give your curiosity and enthusiasm. It must make raise your living standards and make you a better person. Focus on what you are learning and it may become your passion. See that you get a bundle of knowledge and do not stop learning in the subject you choose. Be it about your profession, life or any skill.
11. Have Short Term Goals

Short term goals are important to have in everyone's life. You don't have any short term goals, just make one. Achieving short term goals will give you confidence and you will learn to work on the drawbacks immediately. Short term goals can be about your fitness, career, savings.
12. Learn to Invest and Save Money

You also need to learn investing and savings for yourself. You must learn how let your money longer and how to invest. Being a single woman, you are free to invest and save for yourself and for your future. This will make you stand as the most strong woman financially. You will become fully independent when you are even managing to your financial status all alone.
13. Have a Fashion Collection

If your passion for fashion, start collecting accessories and outfits for yourself. This will make you feel feminine. But see that you do the collection wisely and by not wasting your savings. The fashion collection which makes you stay stylish and fashionable are must have. Let your fashion collection be sensible and inspiring.
14. Start Writing a Diary

You must start writing a diary of your daily experiences. Diary writing is a beautiful habit and memory for in later years or future. You will also learn your mistakes and have a chance of improving your living when putting your experience on the paper. Your diary is not only about yourself but is also about people around you and the reality of the world. In your busy life, you are not that free to sit and think about your progress. So, you can make a short summary of everyday experiences.
Learn lessons from your own experiences being a single woman.
Being a single woman, you must focus on your life to enjoy and live the life to fullest. You can make your own decisions where you have no limit to be selfish or selfless to find happiness within you. All these ways are to find your own happiness. You get to explore in every aspect and field as well. You can make it all possible to achieve the heights of success is a single woman.
Love your life to live your life!