The beauty takes many tools to complete the task of women makeup and looks. All these tools are super useful and making the beauty task easy. Be it setting a hairstyle, makeup looks and something like nail art. A few nail art brushes are flexible in doing their job of nail art and you may also not need a professional nail artist if you are bit creative.
Nail Art Brushes That Can Make Your Nail Art Easy For You:
Nail art is a play to create with favourite colours. The art of creating the styles and designs for a nail art is one of the toughest tasks. This hard and toughest task of nail art is no more that challenging as your thinking with right tools. Handling these brushes you can make nail art easily. Your bit of creativity and love for your nails can sketch a beautiful rainbow on your nails. Now, start making nail art in easy way with the nail art brushes.
1. Liner Brush: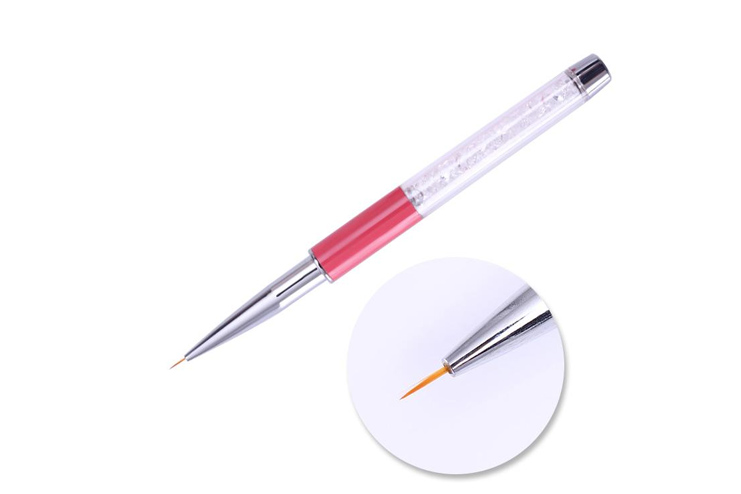 Liner brush is an inch longer and a bit thicker. Liner brush is great at giving strokes for nail art designs. The variations of lines and strokes are many in nail arts. You can create nail arts perfectly and easily using this brush. The stiff and thin set of bristles of a liner brush makes nail gel stick in an unbelievable way.
[Also Read: Natural Beauty Tips for Nails]
2. Fan brush: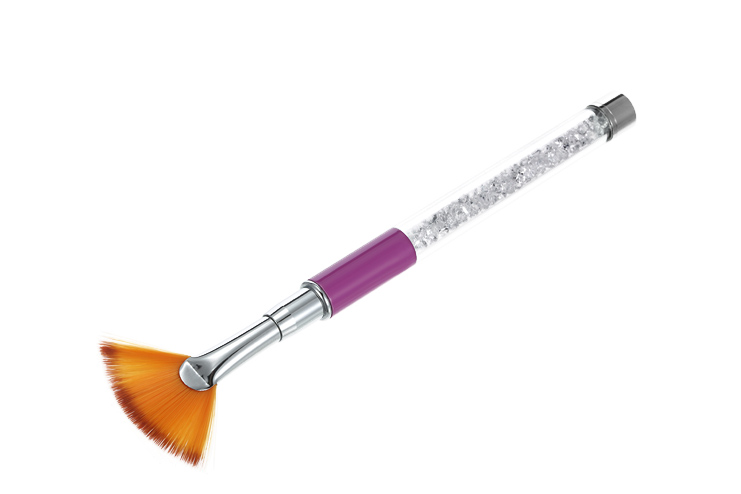 Fan brush is widened. The brush has the variation of thinner and a thicker bristles. As you have variations in this brush, you can play with shades. Giving the contrast of same colour is simple. This brush works to add multi colours to your art and you get a funky art on your nails. It helps in spreading the colours of gels easily.
3. Dotter brush: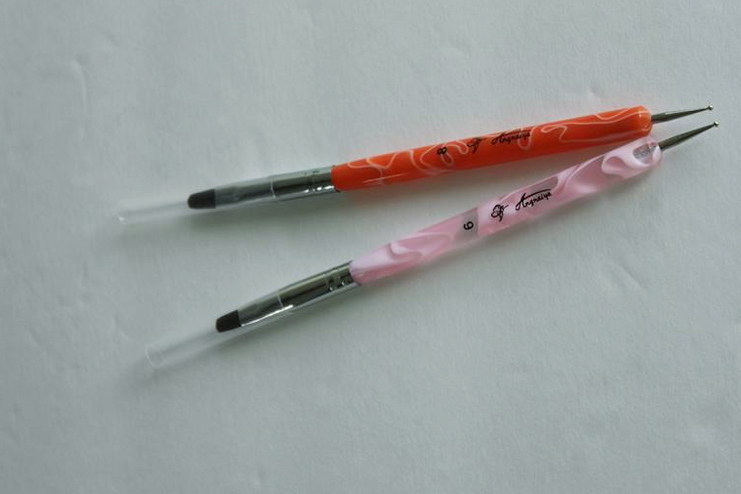 It is enough pointed brush which is used for nail art. If you want to make difference and create smaller elements like dots, then this brush is useful. Even you can just wipe out the extra spitted gel and make look the art flawless using this brush. The swirls and twists can be easily taken a turn with this brush. Dots for a nail art must be spotted nicely and that is only possible with a right pointer. Marbler brush is the right pointer to use for spotting tiny beautiful dots.
4. Striper Brush: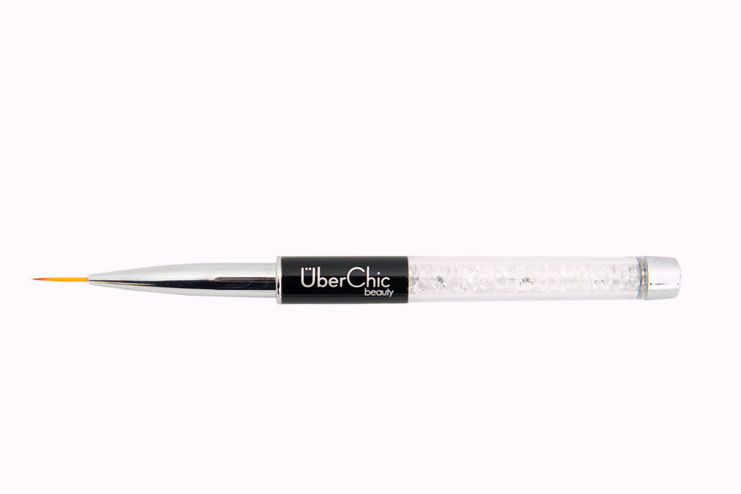 This brush is made longer and more than a inch in size. The fine and long pointed brush makes vertical and horizontal lines effortlessly. This brush is casual brush but the thin point let take spins for a nail art. Nail art with stripes is a trend and you make a best use of this brush giving stunning stripe nail art on your nails.
5. Angled Brush: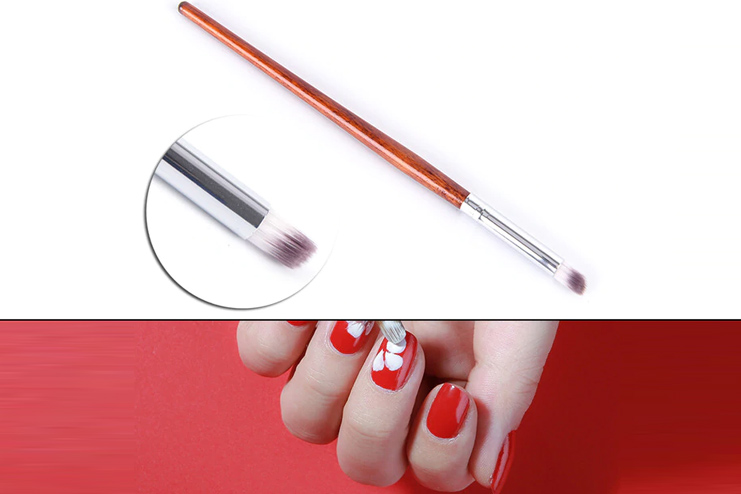 Angled brush is slant at 45°. If your nail art is floral one, then you can the appropriate stroke for petals and leaves. A lovely flower nail art can be done easily using this angled brush. You may have to go directions while doing nail art. Then, angular brush is the vest option to give you faultless directions and turns of your nail art.
6. Crooked Detailer Brush: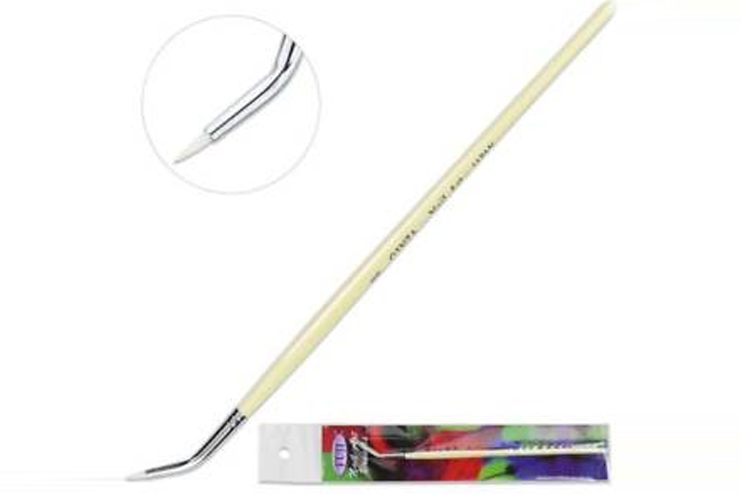 Providing a sharp tip, this brush paints fine details and out lines. It can also be use in a more upright position and can be used to add highlights. The twist in this brush itself unique and allows you to create gorgeous designs on nails.
7. Shader Brush: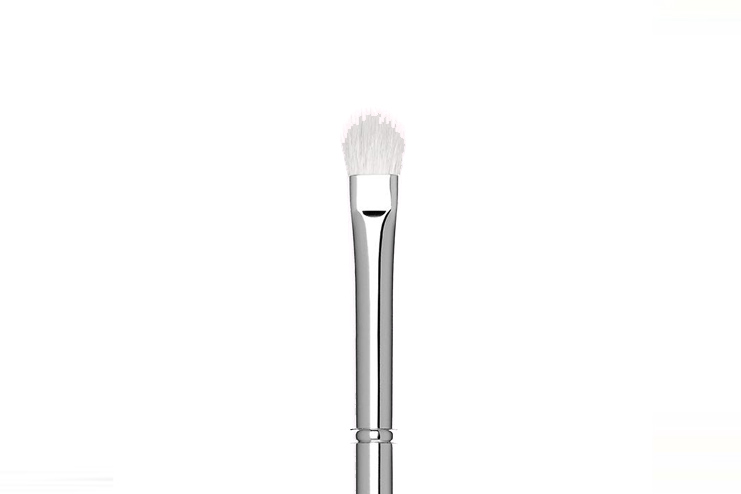 Shader brush is flat and stiff and shorten. Let it be a single or multi shades, shader brush is an amazing tool to shade the nails. nail art becomes spotless using this shader brush. The bristles of shader brush will let the nail gel flow on your nails. If your planning for a flowy art then you can set ultimate shades.
8. Cleaner Brush: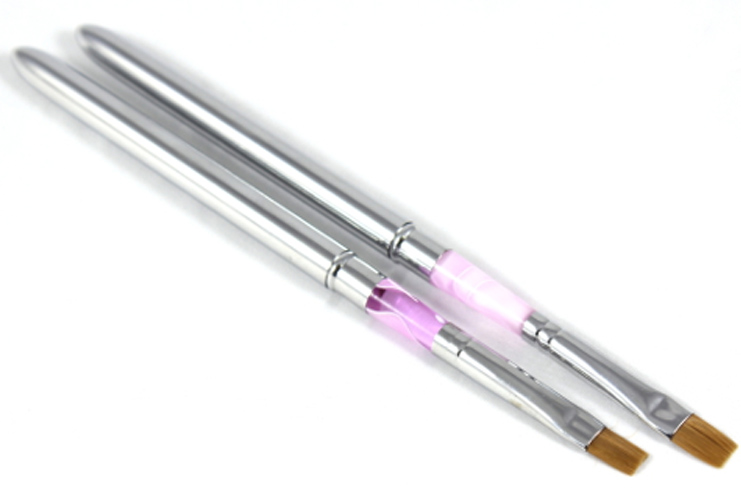 You may go everything perfect doing the nail art but still need a gentle stroke to set the nail art. You can use this brush at last stage of nail art, applying transparent gloss. Creating nail arts bumps are common, you can just give a finishing touch with a swipe using this brush to your nail art.
Try the creative and amazing nail arts with these nail brushes on your own. The play and fun of nail art will be even more fun and playful using them. You need not worry about the smudges the and bumps, gel create. Give a proper stroke and set them cool with the nail brushes.
More Recommended Articles: