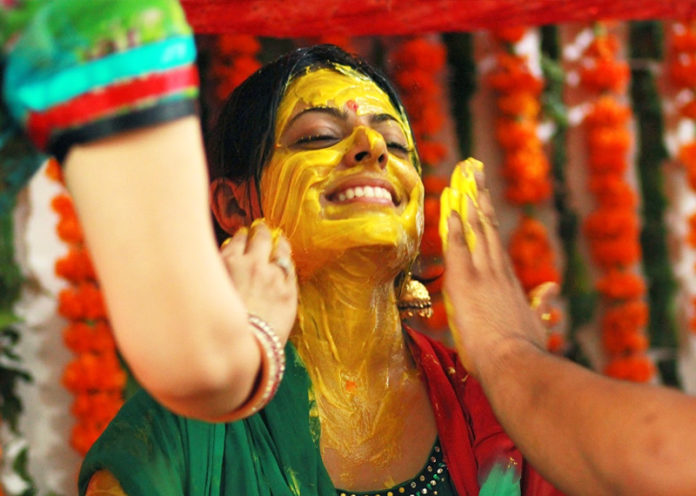 Turmeric or Haldi, holds a special place in almost all the auspicious ceremonies in India. It is considered so auspicious, that an entire ceremony in an Indian wedding is dedicated to it. You might have seen, many haldi ceremonies before the wedding. But, do you know why this ceremony is considered auspicious? Well, here are few theories that according to the ancient text, states the significance for this ritual;
One of the most believed theory is that, it keeps 'buri nazar' or evil eye away. It wards off the evil spirits, from the bride and groom. That is the reason why they are not allowed to leave the house, after this ceremony, till the mahurat. In the Indian tradition, the yellow colour of turmeric is considered very auspicious. It is believed that this colour ushers prosperity for the couple, who is starting a new life together. Haldi or turmeric is also know to leave the skin fair and glowing, as well it acts as an antiseptic. It is also considered to purify and clean the body because of its effective exfoliating properties. For imparting all these benefits of haldi to the new couple, a Haldi ceremony is carried out.
The most fun haldi ceremony is the one that has all the aspects of planning worked out properly. If you are looking forward to planning a haldi ceremony, here are a few tips on how to plan a successful haldi ceremony for your wedding.
Tips On Planning A Haldi Ceremony