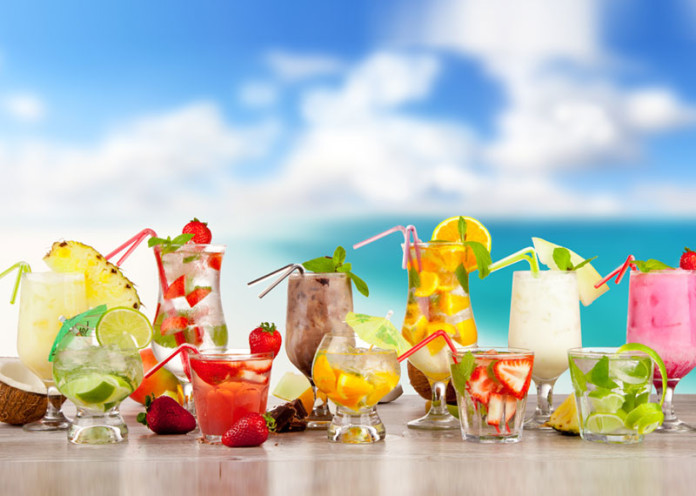 Summer is here and with the heat you have a lot other side effects like pollution, heat waves, eyes burning, body sweating, heat strokes, etc. They say that your body becomes easily dehydrated during the summer season. Experts also suggest that drinking cold summer drinks are healthy for all age groups. It doesn't really matter how old or not you are, because your body gets dehydrated with lack of water and energy in it. You will be in big trouble during summer with lack of proteins and energy.
What is it that is great about summer? If you ask me, I would say nothing! You have continuous sun rays hitting your face, you start to sweat and you will get tired easily. But how to beat the heat? The only good thing about summer is the summer holidays for kids. We are going to this list down a number of refreshing,healthy summer drinks for all age groups.
India is rich in spices,fruits, vegetables and what not? You get everything here and you can make everything at home itself. Homemade healthy drinks are the best for your children and elders. Vegetables and fruits should be consumed in large quantities during summer, mainly water rich content fruits and vegetables. Cucumber, watermelon, lemon, pineapple, tomato etc are in rich in water content. When you consume lots of vegetables and fruits, your body becomes lighter and will give you energy to get through the day. It will keep you hydrated and healthy. During the nights, you might not need so many water rich contents since you don't work or run around. It is the daytime that is harder and summer can take a lot from your body. Strokes are very common,even in older people. These amazing homemade healthy summer drinks will be of great use during the toughest time of the year.
Healthy Summer Drinks