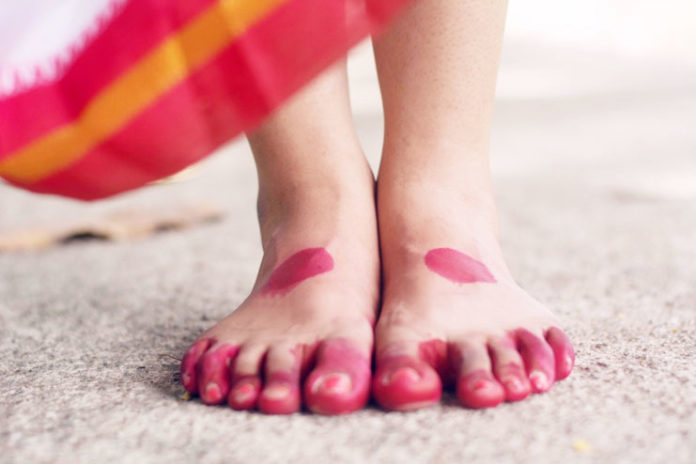 Alta is basically a bright red dye or a liquid color, that is being used to adorn on the palms and the feet in a very simple pattern. With Alta it is painting the soles with the red liquid dye and then adorning its upper foot with an elaborate design, which helps in bringing out the beauty of your feet. It is also very common in Indian traditions,particularly during the religious festivals as well as the weddings. Seems like Alta replacing mehndi all over again.
A common ritual is being followed by the womenfolk of West Bengal. In Bengal, Alta is also known as Mahavar, which basically means dark pink in color. In fact, a Bengali bride is considered incomplete if her hands, as well as her feet, are not adorned with Alta.
The application of Alta not only enhance the beauty of your feet, but can also provide a cooling effect on your body. So is Alta replacing mehndi?
Is Alta Replacing Mehndi