Full body wraps are the new trend that everybody is going crazy about. from the likes of Hollywood celebrities to the closer home beauty bloggers of India, Every body is all praises for this all natural treatment to pamper your body and also lose weight in the process. Yes, you heard it right. Body wraps can help you with your cellulite and a those extra inches around your waist. Body wrap are also a great way to soothe your sore muscles.
Make these body wrap at home with simple recipes and ingredients right out of your pantry. follower simple homemade body wraps for weight loss recipes and lose that baby weight and pamper yourself with the Spa like treatment at home.
What Is A Body Wrap?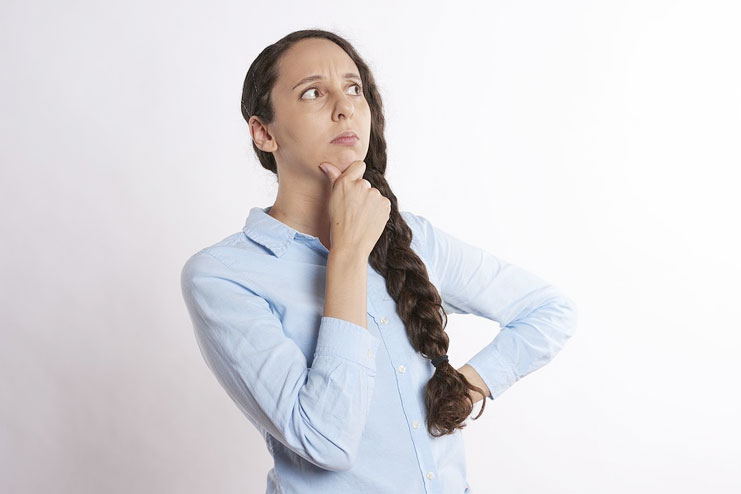 It is a treatment done on the body for reducing weight and getting a better weight and measurement. The process involves an application of normal cleansing elements of your skin which is wrapped around the body using hot bandages.
How To Use Body Wraps For Weight Loss ?
Follow these simple steps to use body wraps for losing weight. we have for you different recipes of body wrap that can help you lose that cellulite and shed those extra few inches off of your waist
1. Detoxing wrap for the body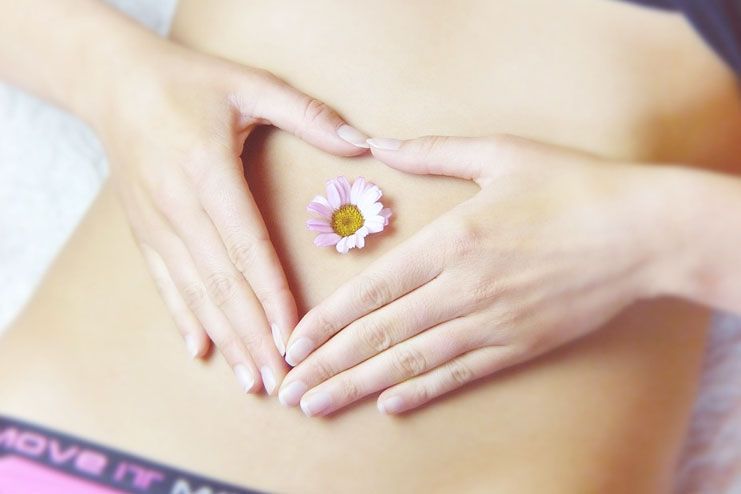 The main ingredients used in this type of wrap are:
Mud
Gel
Algae
Clay
Seaweed.
These are used to get rid of toxins present in your body.
The mask comprised of these products is applied to your body.
Your body is then wrapped in a plastic and finally with a blanket.
You are left in this position for approximately twenty to twenty-five minutes.
The working of this wrap includes improvement of circulation of blood in your body, extracting impurities and toxins from your body and providing back the minerals that might have got lost from your body.
After the application time passes, the mask is removed by washing and a lotion is applied. But the application of a lotion is not massaging and is done by an aesthetician.
2. Wraps that are hydrating for your body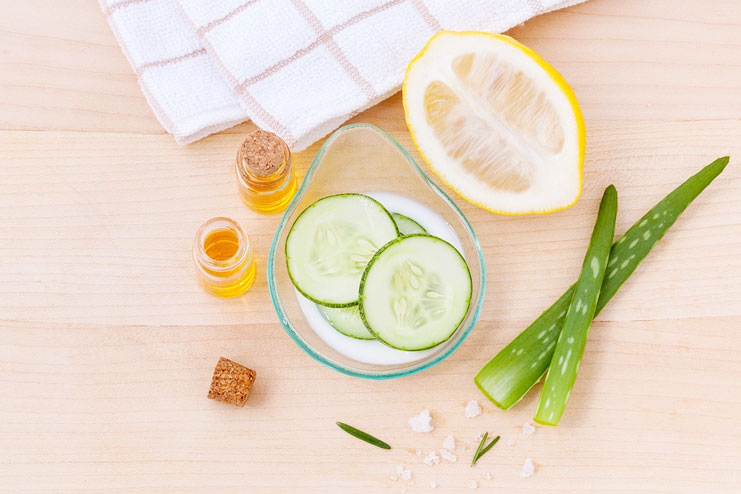 Make use of ingredients like Aloe vera, lemon and cucumber extracts.
This particular wrap has a different kind of ingredient which includes gel or cream.
The gel or cream is applied to your body in order to soften the skin and provide it some hydration.
The step that should be surely done before applying the rich cream is scrubbing the whole body. This is done beforehand to stop the cream from settling down on your outer skin containing dead cells.
The person performing the spa process messages the cream into your skin. Generally, you will prefer putting the cream on for a long time and not want to wash it off.
3. The wrap for slimming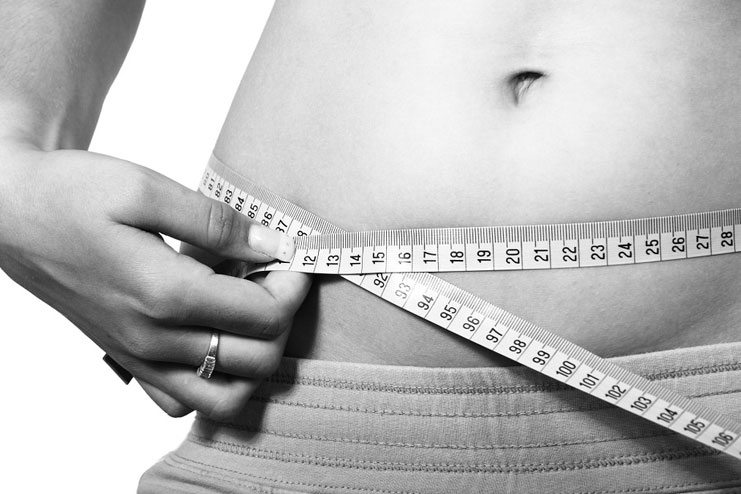 Ingredients that you will require to carry out the process of homemade body wraps for weight loss are:
Natural Herbs or herbal products
Oils like olive oil
Thin towel or sheet or plastic wrap
Bandage
This is a wrap which is not commonly available everywhere.
This wrapping process involves wrapping your limbs in bandages that have been placed in a solution containing a high percentage of mineral in order to detox your body.
You can move around with the bandages put on and will look more or less like a mummy.
You can even perform exercises or just sit in the infrared spa and pass the required time.
You will then be measured after the process is completed. This measurement is compared with the measurements taken before the start of the wrapping process and the effect can be viewed clearly.
How to Use Body Wraps for Weight Loss?

DIY Body Wrap for Weight Loss can be made using Homemade Body Wrap Recipe and many other natural ingredients some of which are even found in your pantry. Lemongrass, sandalwood, lavender, sage, clay, rose petals and many more herbal oils are herbs can be used to create effective body wraps. The Best Homemade Body Wraps can be formed sitting at home from ingredients present at home itself. If you do not have any of these elements you can order them online from online stores or general food stores. One example of homemade body wrap is the clay wrap which includes some more natural elements like water, green clay, olive oil and sea salt. When all these are mixed in a particular proportion then the mask is ready to be applied to your body. There are several similar products that can be prepared by you at home.
A thin towel or a sheet or plastic wrap is used to cover your body with the application of the body mask. The wrapping process normally starts from the feet followed by wrapping the legs and hips, and then finally the bandage reaches the arms. When done at home this wrapping can be tough if you have to do it all on your own. It is better to take help from a friend or family member as that would make the process neat and fast. The wrapping must be tight so that the sheet used to cover the body is as close to your body as possible.
You should sit or just lie down at one particular place for example in the bathtub so that the house does not get messy. You can even place a towel on the floor and lie down on it. You should always remember to place an old sheet or towel on the furniture or floor or whichever place you sit on to avoid staining it.
Now wash off the homemade body wraps for weight loss and experience the difference in measurement. You should pat the skin gently in order to dry it. Wearing loose fitting clothes is a good option to keep the skin pores ventilated. You should drink a lot of water soon after the process of detoxing using homemade body wraps for weight loss so that the excess lymph created by the fluid gets out from the body through urination.
Benefits of Body Wraps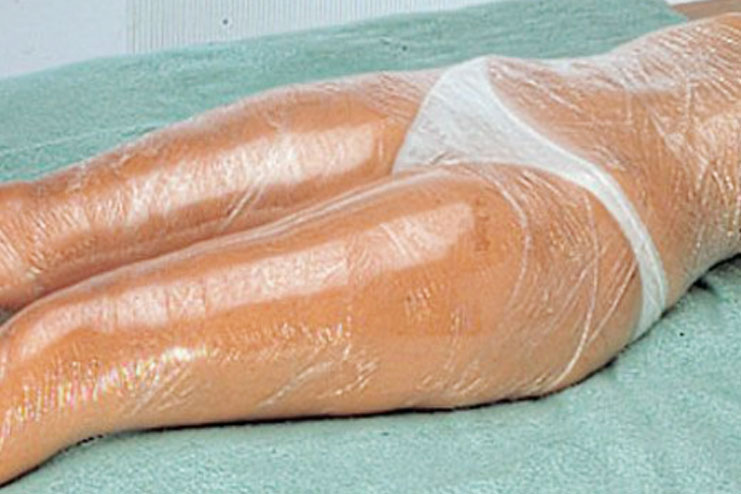 Weight loss is the main benefit of homemade body wraps for weight loss. Your body tends to reduce its measurement by quite a remarkable amount.
The bandage used to wrap your body is fastened in such a way that the skin gets tighten and the toxin in your body comes out in forms of sweat.
The dead cells present on the skin get removed and you get a smoother skin with an improved complexion.
Your skin gets hydrated and you will feel relaxed after the process of application of homemade body wraps for weight loss is done on your body and even after it is washed off.
Body wraps also help you in increasing your metabolic rate and thus helping you burn that fat soon.
Body wrap are also a great way to detoxify your body.
Homemade Body Wrap Recipes
Here are some of the most simple homemade recipes that you can use to make your own version of body wrap at home. You can use either a cellophane sheet, or an old towel as a wrapping material. Following are some of the DIY Body Wrap Recipes and homemade body wraps for weight loss,
Before applying all the body wraps, mix the ingredients together in a paste consistency and smear it all over the area you want to apply it for. Later wrap yourself in plastic or old towel or sheets. Cover yourself up with a blanket and let it stay for at least 40 minutes before you take the wrap of and head for a warm shower
Type 1:
You need to mix one cup of seaweed powder with 3 tablespoons of olive oil using 2 cups of warm water and allow it to form a paste that is a good homemade body wrap for weight loss.
Get rid of that excess cellulite with the help of this simple diy Body wrap for weight loss.
Type 2:
You need to mix 1 Cup of clay or bentonite powder mixed with 2 cups of green tea and having it few drops of essential oil, not a must forms another homemade body wraps for weight loss. It also helps in extracting impurities and detoxifying your body.
Type 3:
You need to mix Epsom salt nearly 1 cup and 3 tablespoons of olive oil and rosemary oil, when mixed in 4 cups of lukewarm water, forms a good body wrap.
Use an old sheet as a body wrap along with this recipe. It is a perfect way to Detox your body and stabilize its ionic balance. Follow it up with glasses of water and hydrate yourself well
Type 4:
You need to mix ginger root and clay of 1 and 5 tablespoon quantity respectively when blended in a mixing jar with a proper proportion of warm water forms a body mask which is really effective for your body.This homemade body wrap is great for improving the circulation in your body. It also helps in maintaining your health.
Type 5:
You need to add 2 drops of almond oil and lavender oil or fennel with 8 drops of grapefruit oil forms another natural body wrap well for losing weight. It is also one of the great body wraps for losing weight.
Things To Remember While Using Body Wrap
A body wrap is not a body massage. Both are completely different but you can combine and do a treatment which will solely include Weight Loss Wraps.
If you are suffering from claustrophobia then homemade body wraps for weight loss treatment is not the best option for you.
This treatment is normally done alone and Requires wearing minimum clothes, does it can make a lot of people uncomfortable to get it done from someone. it is one of the biggest disadvantages of body wraps.
This homemade body wraps, as well as the ready-made body wraps, are often referred to as body masks. The spa treatments at times come in signature packages that begin with a spa followed by a body wrap and end with a body massage.
How To Measure Homemade Body Wrap Weight Loss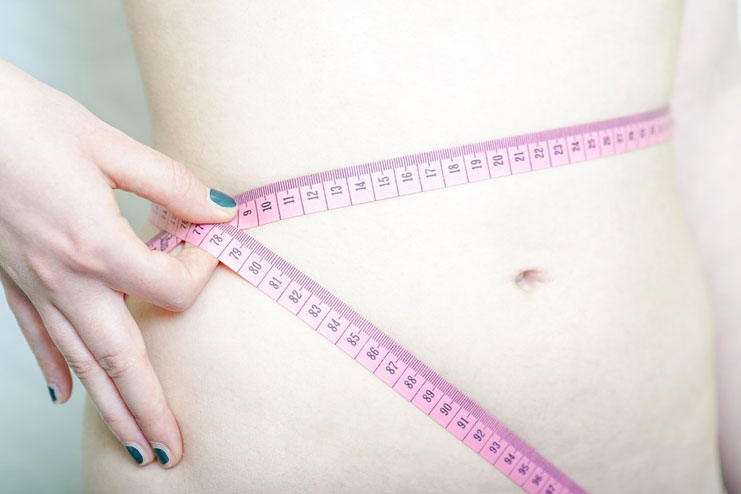 Before you start out using body wrap for weight loss, make sure that you know down your measurements of the target area for example belly, thighs or your lower abdomen. use a simple DIY body wrap recipes for weight loss regularly. After period of time measure yourself again and compare with your previous measurements. you will see a vast difference in the inches lost, and this will certainly motivate you to keep going.
Disadvantages Of Body Wraps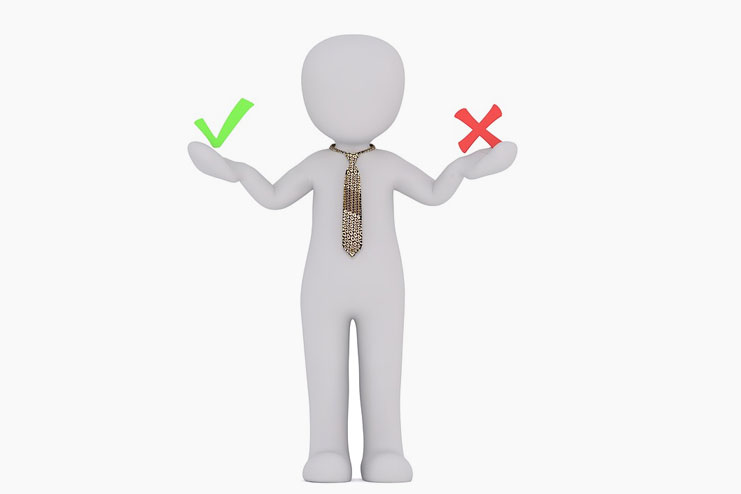 While there are not any harmful body wrap side effects, we can say that there are few disadvantages of body wraps that you should know about.
Body wraps will not show results in the first treatment itself, it requires multiple wraps before you start to see the results.
One of the most important disadvantages of body wraps is that the wrapped plastic makes you stiff and you are immobile for almost an hour.
Body wraps can be expensive if you get them done at a professional Salon or spa.
Applying body wraps can be messy and a tedious process to.
You may require help in wrapping your body up completely and properly.
These were some of our most favourite homemade body wraps for weight loss recipes that we absolutely loved. they are simple, easy and inexpensive. Since a lot of the ingredients can be sourced from your kitchen pantry it is much easier to get yourself a DIY body wrap for weight loss sitting at home. Make sure you share with us your experiences about making your own weight loss body wrap. We hope that you liked our take on these homemade recipes of body wraps. If you want to know more about body wraps let us know in the comments section below and we shall try to answer each and every one of your queries. we hope you have a great day.
More Recommended Articles: