Eyes pull off most of the attraction of the whole makeup of a woman. Let the accessories and outfit be simple but bright and classy eyes are everything. The curled eyelashes with mascara, the dark eyes with liner and glitter on lower lashes are the most loving things for every woman. Coming to brides, they need to be over conscious of their eye makeup. And it is a big deal to make the eyes look flawless is, the equation of makeup on both the eyes. It is such a big task for any bride.
The shortage of ideas is being a big struggle for eye makeup for brides. That made us bring you some cool ideas for bridal eye makeup. The wedding day is one of the unforgettable days for a woman. She loves to appear elegant and angelic. It is a natural feeling and it is once in a lifetime.
Eyeshadows for Bride- She Appears Angelic
A bride gets many stares on her the whole day and she can't keep her lovely look away at any cost. We know that Indian eye makeup of bride is mostly glittery, shining and bright. All the prettiness of eye makeup will enhance the beauty of the blushing bride. The makeup can be by yourself or your makeup artist but all the shades, curls and strokes should be perfect. For this perfect look, you need to choose the right colours. You can take some efforts to do the eye makeup on your special day and look extremely effortless.
1. Smokey Dark Eyes: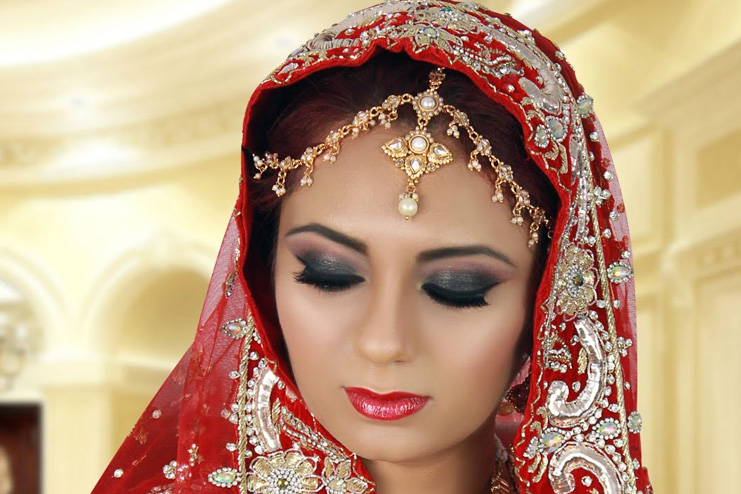 Smokey dark eyes can just pull off the rest of the makeup. To get smokey eyes, you need many coats of eyes shades. Make it as dark as possible and give the perfect dark eye wings. Make sure that your eyelashes are well curled. The curled eyelashes, the dark wings and many coats of eyeshadow give you the smokey eyes and bridal look.
2. Orange and Green Eyeshadow:
This combo of orange and green sets you traditional as a bride. These colours have the power of throwing the essence of tradition. You will be a flawless bride with a traditional outfit and such eyeshadows. Make the eyelashes stand up and elevate the shades you have used for eye makeup.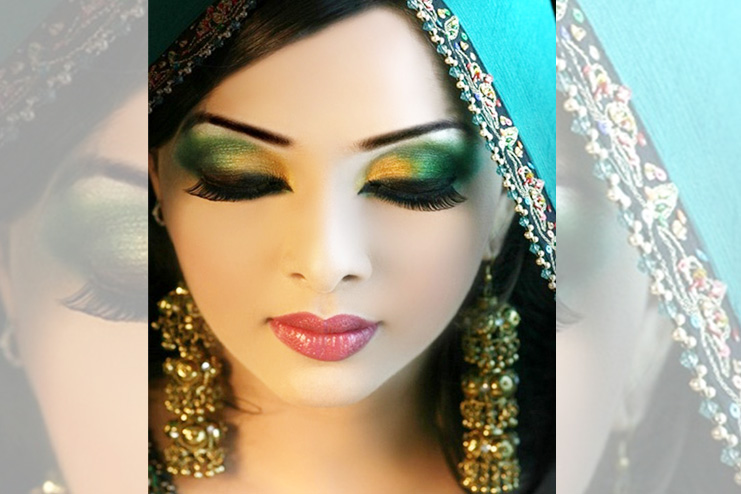 3. Bronze Eyeshadow:
Cover the shadow with the bronze colour. You need some glittered shade to mix up with bronze. The browny bronze shade will make you ready to slay in a traditional way. It is the most suitable shade for a bride.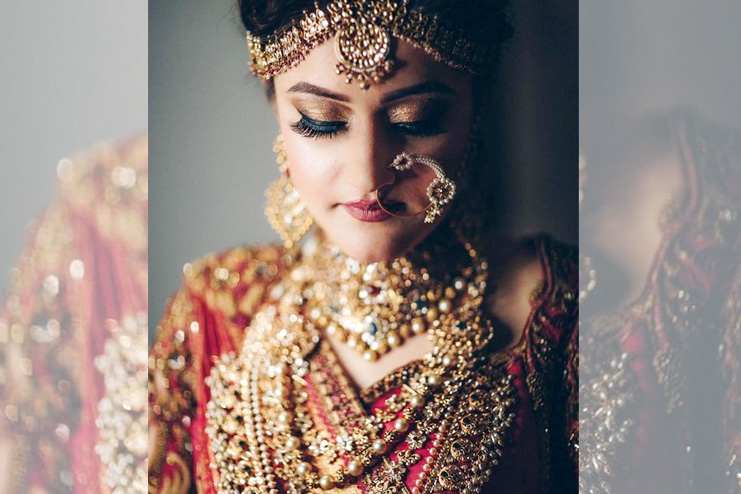 4. Glittery Eyeshadow:
Glittery eyeshadow is the most stunning shade for any bride. But you must be really careful while spreading the glitter on your eyes. See that you don't spread it out much and keep it at a good amount to decorate your eyes. Taking all the care to make glittery eyes, you can spread the glitters on your special day.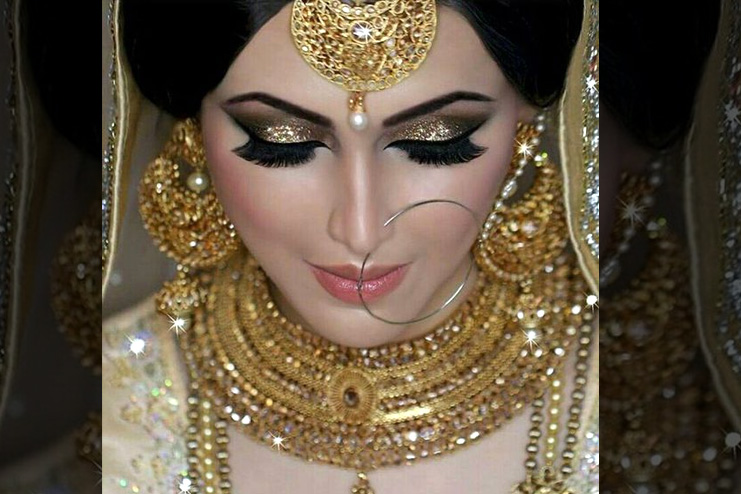 5. Coloured Smokey Eyes:
Smokey eyes is completely dark. Whereas, coloured smokey eyes is not much dark but gives you the bridal look with its colour mixed with some dark shade. Curl your eyelashes a bit down to make the eyeshadows visible.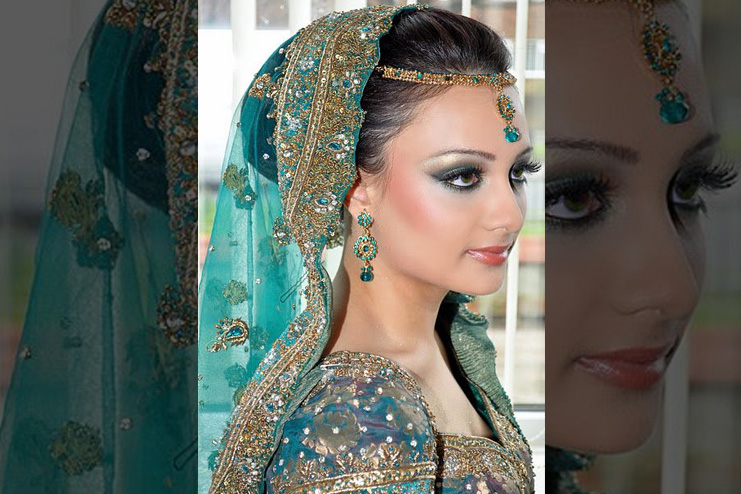 6. Pink Eyeshadow:
Pink eyeshadow is prettiest. As we know pink can make anything pretty. A perfect blend of pink-blue and pink-golden, pink-silver will be gorgeous. You can also use a coloured liner and it need not be pink again. Better if you can give the contrasting liner to your eyes. It helps to elevate the pink colour in the bled. Let pink colour stand out to get a pink eyeshadow.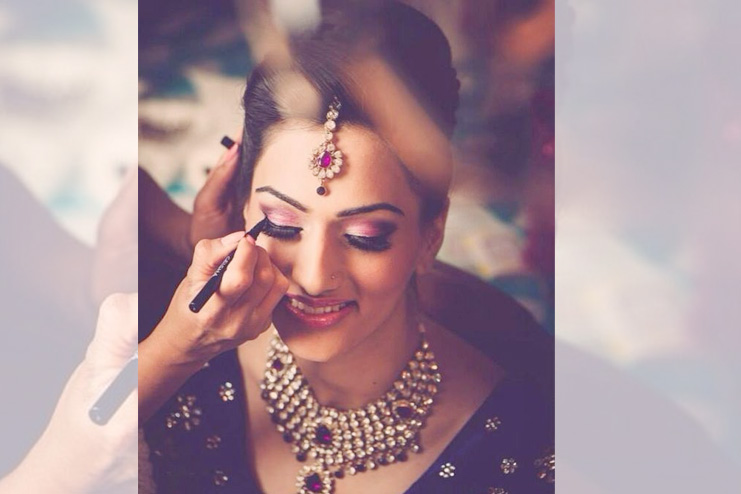 7. Purple Eyeshadow:
Purple is the most unique eyeshadow. You can just go with purple without pairing it up with any other colour or shades. If you really want extra elegant look then you can add silver shade which is too light and not fading away the charm of purple. If you have a pink outfit, you can try purple eyeshade. Pink and purple is a great combo and unique one.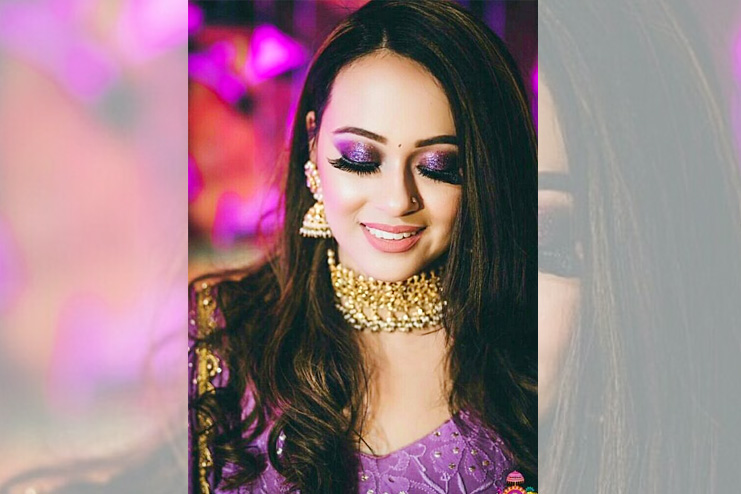 8. Yellow and Gold:
Yellow is vibrant shade a bride must have in her whole makeup. So, you can try yellow and gold blend on your eyeshadows. See that the whole shadow of your eye is covered with yellow and gold, then on corners highlight it with orange mixed red colour. All together this multicolour shade will give you a Bollywood bridal look.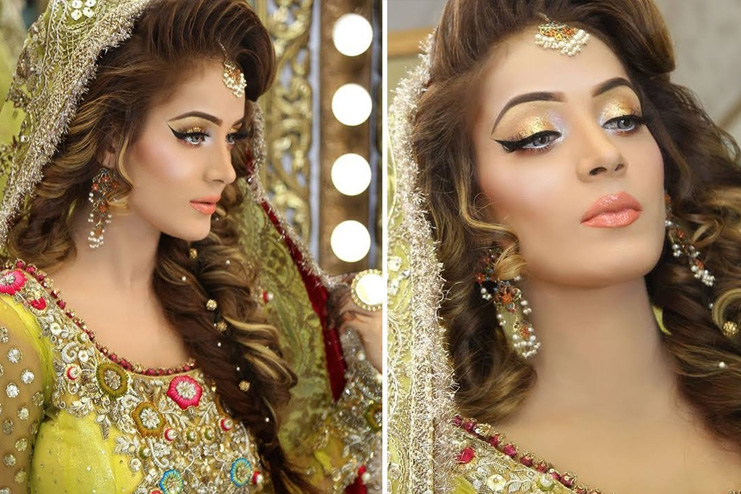 9. Plain Classy Glitter:
When you want something extremely classy you should leave it simple. So, just pick a shade which you love on your eyes. Do not glitter it over and let it be fewer coats. You can take the chance of colouring your lashes dark with mascara, highlighting the eye wings dark. Apply kajal of good amount without spreading and there you will get the classy glitter eyes.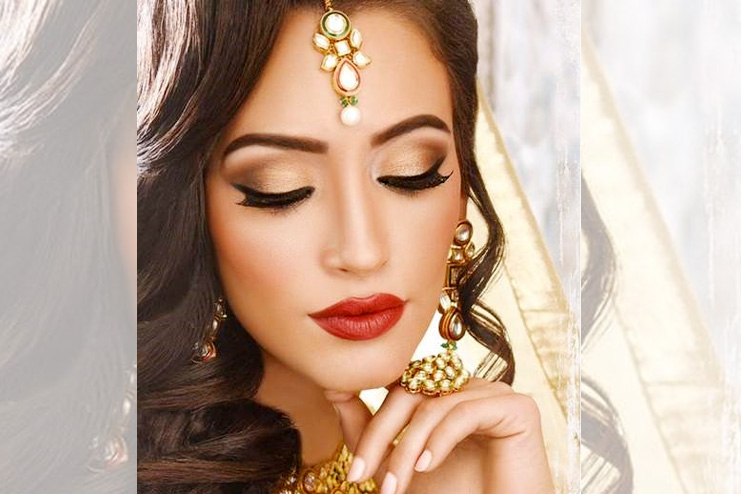 10. Blue and Silver Eyeshadow:
This eyeshadow makes the bride look angelic. Blue and silver mix is the unusual and unique eyeshadow. See that it goes without the outfit. If your outfit is a mix of a silver colour than you can nicely go with this eyeshadow. You will set your bride goals wearing this shade.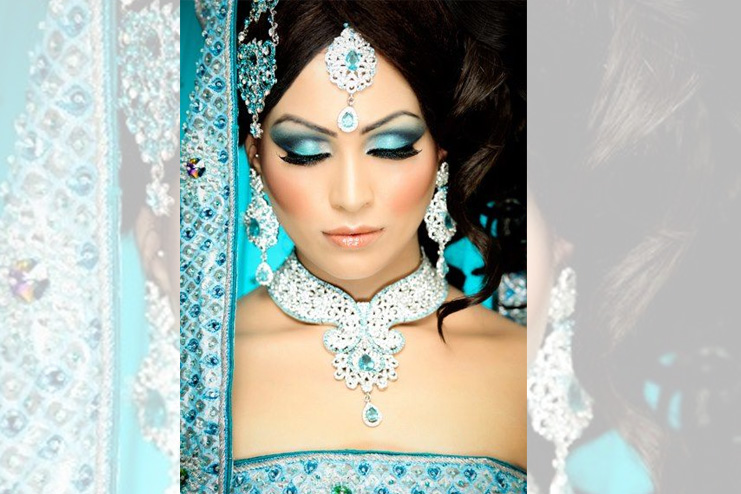 Tips for Eye Makeup:
Once your outfit is finalized, select the eyeshadow which is suitable for your outfit. Eyeshadow is something that which goes completely with your outfit. It doesn't mean that it should match your outfit colour but it should be contrasted shade and colours.
Apply many coats of mascara, eye shades and a perfectly suited liner.
You eye makeup shouldn't shape out and a little shape out of eye makeup is a big mess!
You can add double wings to make your eyes attractive.
Choose the eyeshadow before starting with your eye makeup. This keeps you relaxed.
The wedding day is the only chance you can appear beautiful and get compliments in bunches. You will be treated special on your special day. Giving you the right looks make you feel even more special for yourself. Utilizing the chance of unlimited makeup is happiness. So, just choose your shade and give your eyes a gorgeous look.
More Related Articles: