Who doesn't like a glass full of your mom's homemade buttermilk? And if it keeps your body healthy and your skin glowing, we would take it on any day of the year? We sure love buttermilk, but we were recently surprised to know the amazing health and beauty benefits of buttermilk that a lot of us don't even care to know.
The household Indian drink known more commonly as 'chaas' is a treasure of good health, great skin, and healthy hair. Just one glass every day can give you a lot more than just a refreshing taste. Intrigued? Well, here is all that you must know about the benefits of buttermilk for your health, skin and hair.
What Is Buttermilk?
Buttermilk is one of the most common Indian drinks that can be found easily in every Indian household. It is a side product of the butter churning process. A teaspoon of curd is added to this buttermilk in order to impart it a typical tangy taste. A Pinch of other spices like roasted cumin powder, curry leaves, salt and coriander leaves are added for enhanced taste.
Typically buttermilk is a summer drink.  It has properties that keeps your body cool during scorching summer months in India. It may be known by various names in regional languages throughout the country, but it is a very popular drink in every culture.
Buttermilk Nutrition Facts
Buttermilk is highly nutritious and have immense benefits for your health. A cup of buttermilk contains about 100 calories And only about 2.2 grams of fat, whereas the same cup of whole milk contains about 8 grams of fat. Other than this, buttermilk contains vitamins, minerals like Iron, magnesium, Phosphorus, potassium, Sodium, and Zinc that helps in the overall development of our body and improving our health. Here is the Nutrition of Buttermilk chart for every 100 grams.
What Are The Different Types Of Buttermilk?
Buttermilk can be of different types depending upon the amount of water present in it. Buttermilk which contains more amount of water will have diluted amount of fat. Here are some types of buttermilk that we know of.
1. Full Cream Butter Milk
Full cream buttermilk is the heaviest of all other types of buttermilk. It is made by adding curd to buttermilk. The buttermilk may not be diluted and used as is. This buttermilk is great for treating any imbalances in your Vata and Pitta. However, if you have cough and cold avoid this type of buttermilk.
2. Half Water Buttermilk
As the name suggests half water buttermilk is made by adding half quantity of curd to the buttermilk water in half quantities. It is slightly lower in fat content as compared to the full cream buttermilk. This buttermilk has great health benefits. It is good to improve your digestive power and strength.
3. No Cream Buttermilk.
This type of buttermilk is great for people suffering from digestive issues as well as cough and cold. The butter is completely churned out, and what remains is a no cream buttermilk. This type of buttermilk can be consumed by anyone irrespective of their health conditions. It is also good for cooling your body down in summers and keeping you energetic throughout the day in winters.
What Are The Benefits Of Drinking Buttermilk?
Buttermilk is an extremely healthy drink that anyone can have. The list of benefits of Buttermilk is too long and when you get to know them all you would definitely start consuming a glass every day. It is great for people trying to lose weight, DIabetics and even for fighting heat strokes. Just stick to your mother's homemade glass of buttermilk and get the benefits of it all.
Benefits Of Buttermilk For health:
If you are wondering why buttermilk is good for health?, we have all the answers, look at some of the best health benefits of buttermilk.
1. Weight loss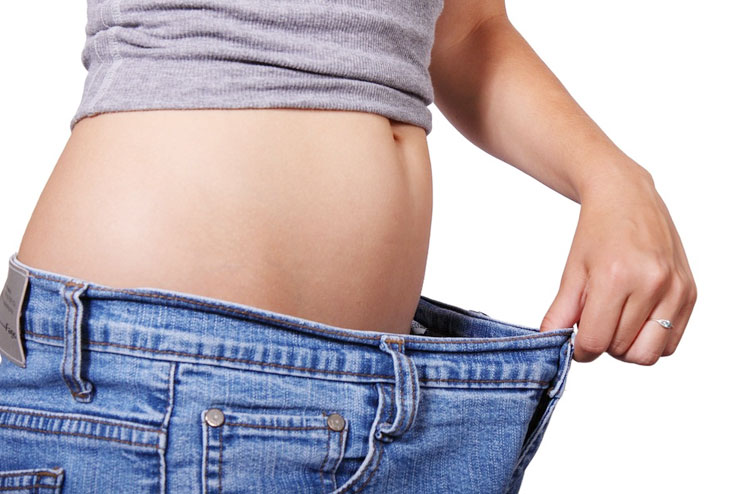 Buttermilk contains lesser fat in the same amount than milk contains. It keeps you full for a longer period of time and prevents you from consuming extra calories. Regular consumption of buttermilk also helps in regulating bowel movements which will further help you in weight loss.
2. Helps Cure Acidity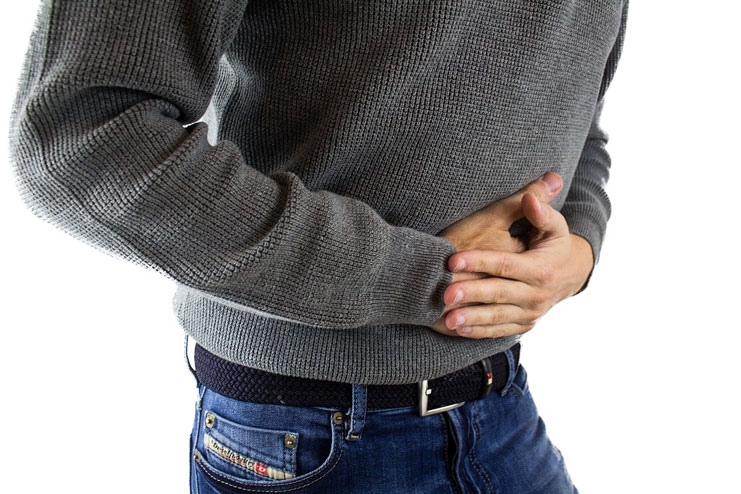 Buttermilk is a natural probiotic. A glass of homemade buttermilk promotes the growth of healthy bacteria in your gut and improves digestion. It also regulates heartburn and acidity that may result due to eating spicy food. It fights stomach burn.
3. Soothes The Stomach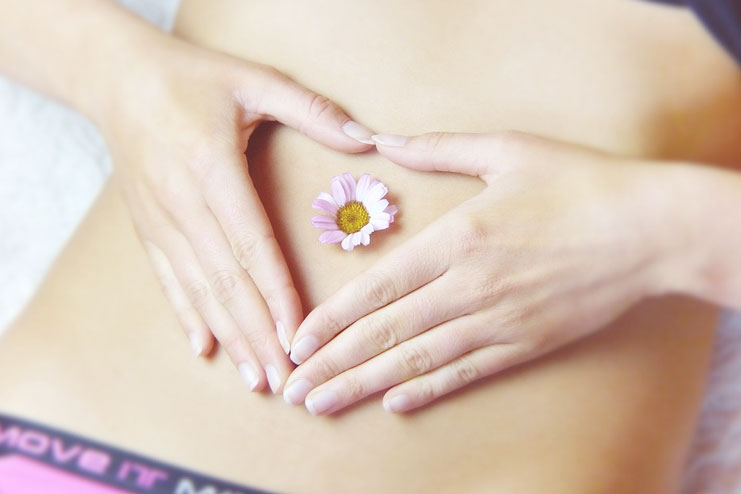 A spicy meal can really irritate your inner stomach lining, resulting in burning sensation and uneasiness. Buttermilk is a great remedy for this problem. It soothes your stomach and can give you a quick relief. Buttermilk contains protein that neutralises the spice and helps cool off your acidity too. It will soothe your inner lining and prevent acid reflux.
4. Cures Constipation
Buttermilk should be your new found diet staple if you have recurring constipation. Buttermilk is known to ease out your bowels and regulate them preventing chronic constipation or even reduces diarrhoea. It is great for people who consume minimum amount of fiber in their diet and are prone to constipation. Just have a glass of buttermilk with every meal throughout the day and constipation will be a thing of the past soon.
5. Treats Indigestion
Buttermilk contains some amount of acid which works against the bacteria that harm your process of digestion. In addition, the cumin powder and ginger that we add for taste in the buttermilk also act as digestion enhancers. It relieves you from the bloating and releases gas, soothing your Gastrointestinal tract.
6. Reduces Dehydration
One of the most important benefits of buttermilk is that it protects your body from dehydration. This makes it a perfect summer drink. It acts as an electrolyte and replenishes your body is water during the scorching summer days. Consumer a glass of cold buttermilk every day and keep your body protected from heat stroke and dehydration due to summer.
7. Helps Decrease Blood Pressure And Control Cholesterol.
Drinking buttermilk regularly is known to help decrease high blood pressure. It contains special bioactive proteins that reduce cholesterol. Ancient text like the Ayurveda also suggests consuming a glass of buttermilk every day to keep your cholesterol levels in check. It also has antibacterial and antiviral properties. This is a great remedy for people who have persistently high blood pressure and diabetes. This method is much better than popping pills.
8. Rich In Vitamins.
If you suffer from vitamin deficiency and constantly space issues like weakness and anaemia, a glass of buttermilk will solve it all for you. Buttermilk is rich in vitamins like B complex and Vitamin D. It improves your immune system and provides you with essential vitamins.
9. Improves Liver health
Another one of the great benefits of buttermilk is that improve the functioning of liver. It has anti-oxidation properties that is the proper functioning of liver and helps in detoxification of your body. It also contains riboflavin that improves and maintains hormonal balance.
Benefits Of Buttermilk For Skin
1. Acts As A Great Face Wash
It has antibacterial properties and it can be a great face wash for irritated skin and acne prone face. It contains lactic acid that can help fight off a lot of skin related problems and breakouts.
2. Helps Remove Sun Tan:
Buttermilk mixed with honey can give you the best anti tan results than anything else. It has skin lightening properties and combined with honey it will do wonders to your skin. It keeps sun damage minimum and lighten dark spots and marks caused due to sun damage.
3. Skin Lightening:
Buttermilk has skin lightening properties. It contains Lactic acid and Alpha hydroxy acid. these help in removing those pesky acne scars from your skin and lighten out any blemishes on your face. These acids also act as an exfoliant and remove dead skin cell from your skin, making your face look brighter and spot free. A homemade mask greatly improves skin tone and make it even. This is a great treatment for removing acne scars and pimples scar.
Has Anti-Ageing Properties:
The lactic acid present in buttermilk also has strong astringent properties. It not just prevents bacterial growth on your skin but also keeps it moisturized and nourished. This helps in skin tightening by keeping the skin healthy and improve the elasticity of your skin making skin aging slow. Using buttermilk in your homemade face masks can minimize wrinkles and give you a youthful glow.
Helps In Natural Exfoliation And Cleanses Skin:
Buttermilk is known to soothe your skin is well as naturally exfoliate all the dead skin layers off of your face.  it is a perfect natural exfoliator since it is good for Acne prone skin, sensitive skin, women who have chronic skin irritation and sunburns.
How to Use Buttermilk for Skin Care?
Buttermilk can be used in a lot of ways for skin care. you can use it directly over your skin since it is completely natural and hence safe to apply.  some of the most common ways to use buttermilk for skin care are,
Mix it with gram flour and rosewater and apply as a mask, it will help with natural exfoliation of the skin. Skin Light
Dilute it with water and use it as arrange to clean your face.
Add it to fruit facepacks like papaya, Banana etc. for a glowing face.
You can add a few natural exponent like sugar, dry nut powder etc and use it as a face scrub.
Benefits of Buttermilk for hair:
1. Improves Hair Growth
Buttermilk is naturally loaded with vital nutrients that improve your hair growth and it also naturally Reduces Hair fall. Make yourself a healthy homemade buttermilk,and olive oil hair mask. Apply it to your entire hair length and scalp.  this will make your hair grow smooth as well as strong and improve the hair growth.
2. Acts As A Great Hair Conditioner:
Buttermilk can Moisturize hair with its protein content. It nourishes hair that are dry and dead. The natural proteins present in buttermilk agreed to augment your natural hair protein. It deeply conditions your hair and also makes your end shafts smooth and conditioned.
3. Removes Dandruff From Hair:
Buttermilk can act as an effective remedy to cure dandruff problems. It contains vitamin C which removes the flaky dry skin from your scalp. make with lemon juice as a treatment against dandruff.
4. Helps Straighten Wavy Hair :
Yes, as wonderful as it may sound it is true. Buttermilk help in smoothening of your hair and making them naturally straighter. Buttermilk makes Hair straighter naturally for women who have wavy hair. You can just spritz a little bit of buttermilk onto your hair and leave it for a while, your hair will naturally become straight. It does not work as effectively for super curly hair.
How to Use Buttermilk for Hair Care?
You can make use of buttermilk for hair care in a lot of different ways.  some of the most common where to include buttermilk for hair care are,
Combine it with honey, banana, egg and olive oil to make yourself a deep conditioning hair mask with buttermilk.
Use it as a hair rinse by diluting it with normal water.
Mix buttermilk with lemon juice and apply it over your scalp as a perfect remedy to cure dandruff naturally at home.
What Are The Side Effects Of Buttermilk?
Buttermilk is a natural drink. The disadvantages of buttermilk are almost none, except in a few cases consuming buttermilk along with sugar can be problematic for people who have diabetes, in such cases skip adding sugar to  buttermilk.
some people also experience my nausea or diarrhoea if they have extremely sensitive stomach. Make sure you use clean water to make buttermilk in order to prevent contracting any water borne diseases. Other than these there are no other buttermilk side effects.
We hope that after listening to all the amazing benefits of buttermilk, you will make it a staple drink with every meal. It is completely safe even if you are planning on drinking buttermilk in empty stomach or even drinking buttermilk in the morning breakfast. The probiotic buttermilk is a good choice at any time of the day, you can also develop a habit of drinking buttermilk before bed For improved digestion and regular bowel movements. Give buttermilk a try in your diet and let us know how it went for you,  we will be excited to know your good experiences.