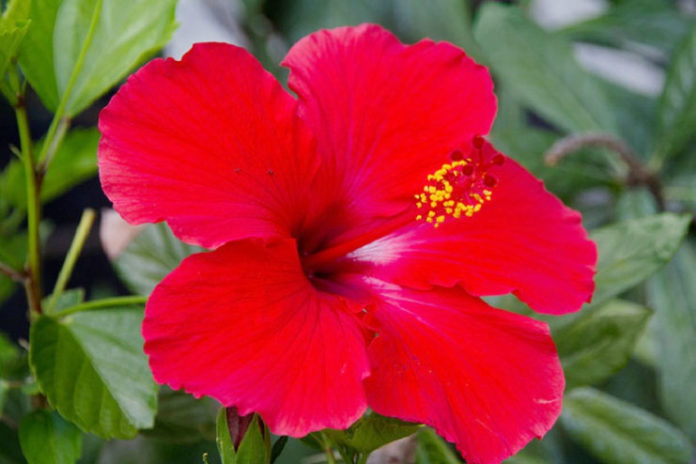 Healthy as well as jet-black and glossy hair, not only makes you look younger than your current age, but also puts an accent on your persona. However, modern-day living stress mostly takes a heavy toll on your body including your hair. Erratic lifestyle, unhealthy eating habits, environmental pollution, as well as sun's toxic UV rays can cause your hair to gray prematurely, dehydrating the locks, and weaken the follicles, which eventually leads to hair loss. The benefits of hibiscus, can also be used for hair too.
The oil, that is, extracted from the hibiscus rosa-simensis or in other words hibiscus flowers as well as the leaves of the shrub have a highly rich nutrient called alpha-Hydroxy acids, amino acids, and vitamins A, and C. The vitamins and the minerals in the hibiscus oil also hold multiple benefits for your hair. Benefits of hibiscus oil for the hair, include the prevention of hair loss, thwarting graying and the aging of the hair, or strengthening the strands as well as the roots.
Hibiscus oil for the hair is basically included as an integral ingredient in many herbal shampoos as well as the conditioners that you can use. However, you can also prepare hair masks by generally blending the extract obtained from the leaves or the flowers of the hibiscus plant with any other herbal elements like amla, coconut oil, neem, and lemons.
The polyphenol compounds that is found on the leaves of this plant have also been known to contain the anti-inflammatory properties. So here, are some benefits of hibiscus for a natural hair care
Uses And Benefits Of Hibiscus For Hair Care