Overalls are back and with a bang we say. Celebrities all over the world are seen sporting them and we love how fun and quirky they look and still feel the most comfortable. This amazing style of garment, also called as the dungarees were a big thing in the 90s and now it is back and we are completely adoring it. It can make for a great shopping or traveling outfit, with the ease of the pajamas and class of a jumpsuit. Although it may seem like a simple single colored dress but styling it can be a little trick, As too much of a single color can pretty much turn any outfit into a monotonous look. But we have for you, the best ways to style black overalls with easy and effortless ways and oodles of style.
1. Black Overalls with crop top-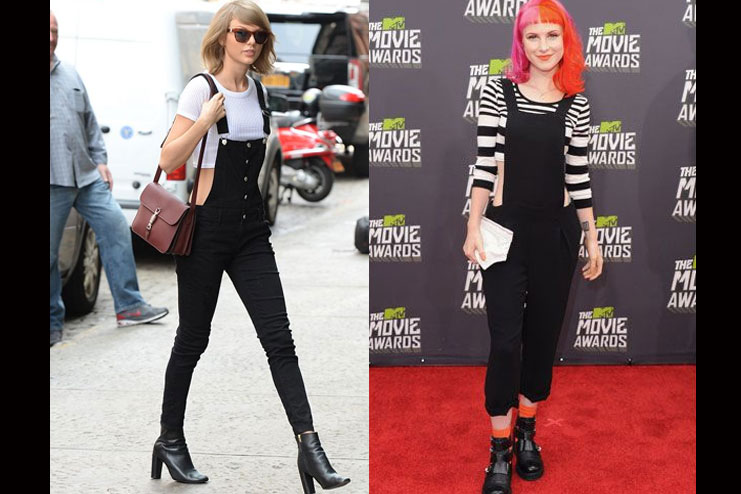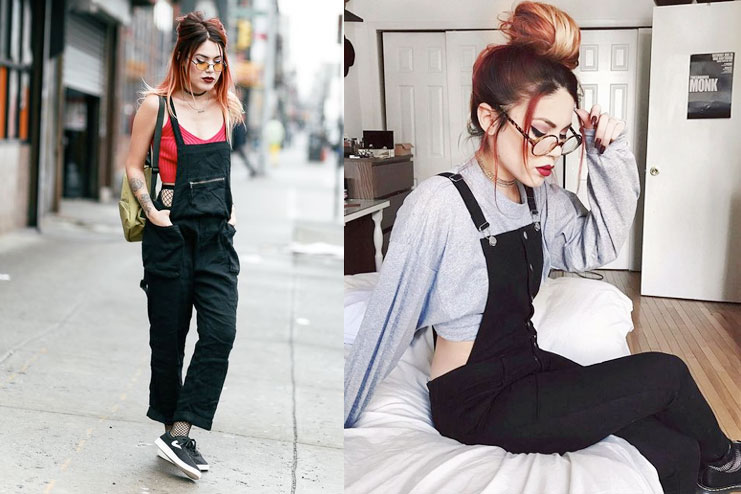 How about keeping the cute quotient of the overalls intact by pairing it with a crop top for a nice friends night out or a lunch. Pair it with a nice mirror aviators, Slip on shoes, a high bun and you have your self a really fun and quirky outfit. Remember Shraddha kapoor from the OK Janu title track? Something like that, but with black overalls cause they look much better.
2. Black Overalls with Off Shoulder-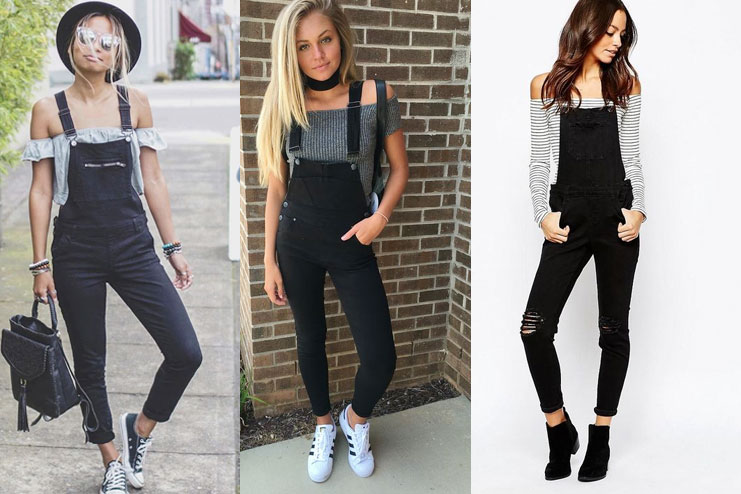 Pairing two hot trends together can keep you really ahead in the fashion game. And paring this black overalls with a nice crop top does exactly that. It adds a certain feminine charm to your outfit and yet keeps it very cool and casual. It will be a great way to show off those tones shoulders that you've been working out at the gym. Add a nice ruffled off shoulder to make it even more prettier. A nice satchel bag or a fringed sling would do complete justice to the girly look.
3. Black Overalls with Stripes-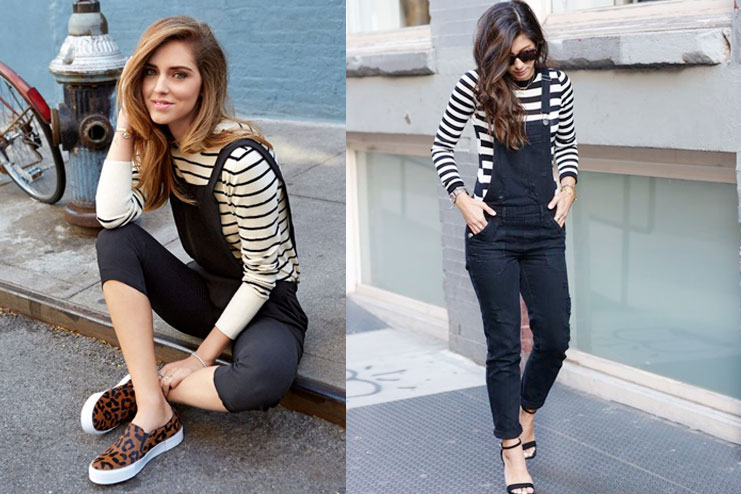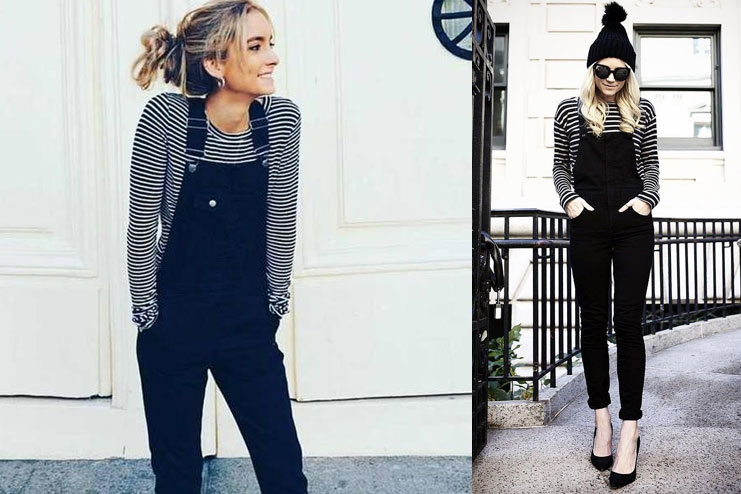 This one of our favorites. There is something about these two things gelling together so well that we just love, how you have to literally do nothing else for it to work. It goes well with bold, Light, Thin and all other kinds of stripes. Best deal is going monochrome. White and black steal the show. Look at the pictures and you will believe us.
4. Black Overalls with some color-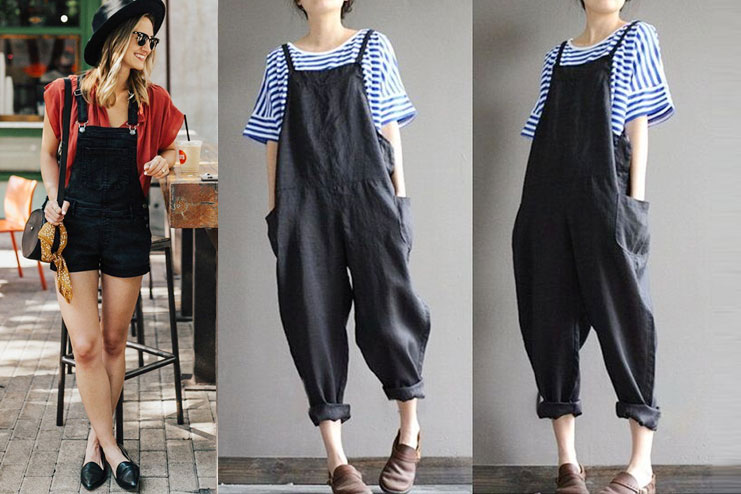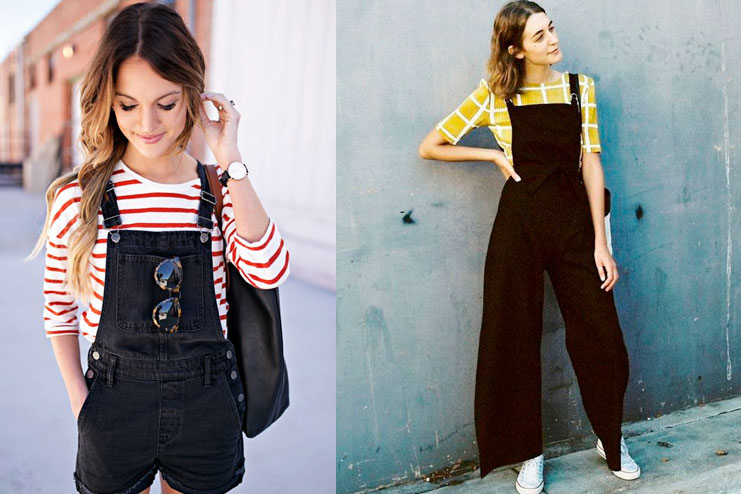 It's a known fact that you can pair any colour in the world with black. And same goes for the black overalls. For women you just love their colours, Add a bright colored top to this trendy garment and it will stand out even more. You can add heels and boots to this look and wear it effortlessly to an evening out with family. This super comfortable and yet looks really rich.
5. Bohemian twist to the Black Overalls-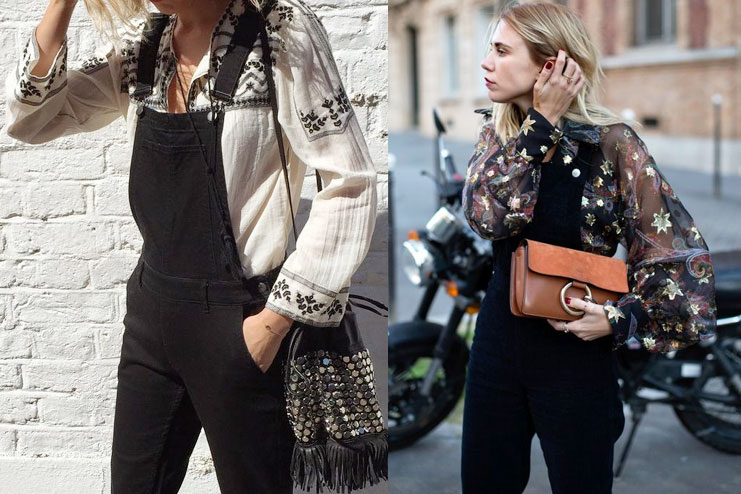 Add a nice embroidered top to this subtle black over all and it will transform into a bohemian charm of an outfit. Add a nice pair of brown gladiators or a hat to complete this look. It will be a great holiday outfit when you have to walk around a lot. It has all the comfort for traveling and yet will look superb in pictures.
6. Noodle strap and Black Overalls-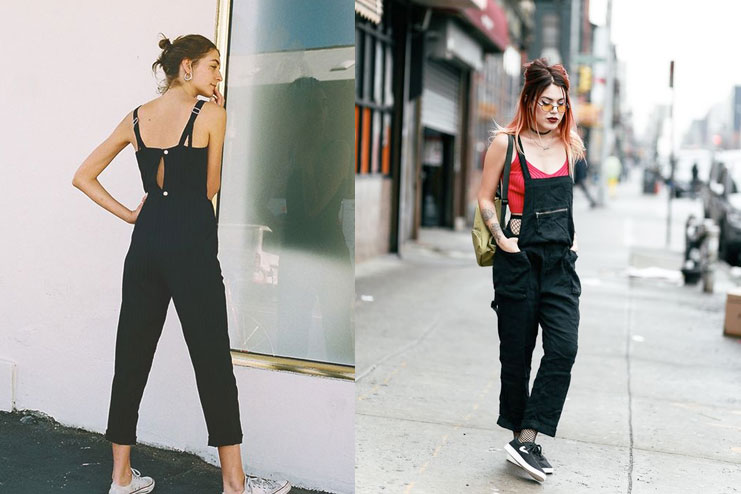 Pair this trendy black overalls with your cute dainty noodle straps and give it a more elder like feel. It will be a great way to add an element of skin to the otherwise covered outfit. It is a great dinner outfit. Pair it with a cute lace choker, heels and some beachy waves and you're good to go.
7. All Black and Classy-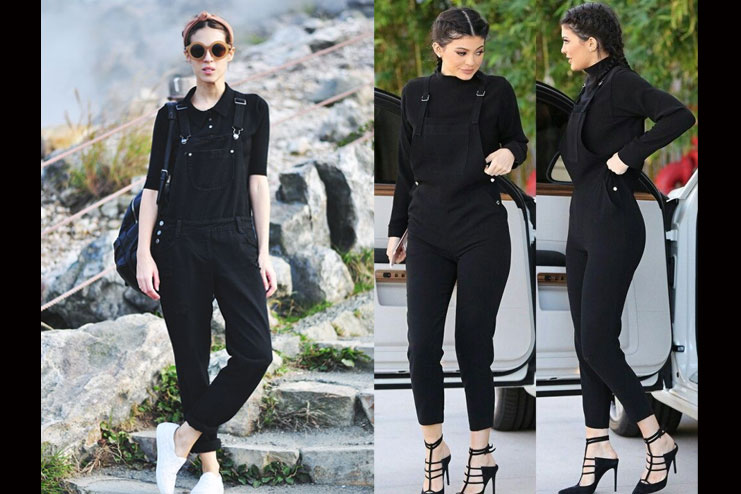 All over black is a great way to make a statement. Like Kylie Jenner paired it with those braids, this look is a total stunner. Wear it to a college party or a reunion and never miss being spotted. The bold statement of black makes it a classy choice for time you want to play down yet make a statement that can never go wrong.
8. Black Overalls with prints-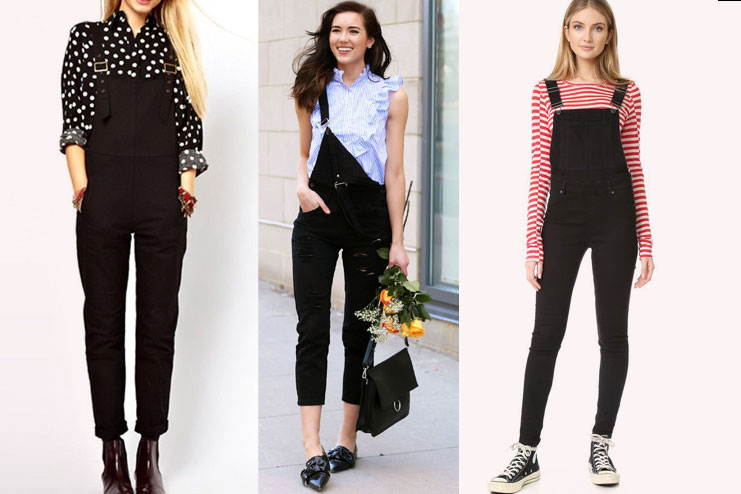 Add a nice floral, or polka dots prints to this black overall dress and make it into a nice girls brunch outfit. This is a great way to spice up the fun element as the black can become a little overpowering. Add prints with a shirt or a nice crop top. Use some colour as this can add a feminize the whole look and yet keep it simple and not too much.
9. Black Overalls with Lace-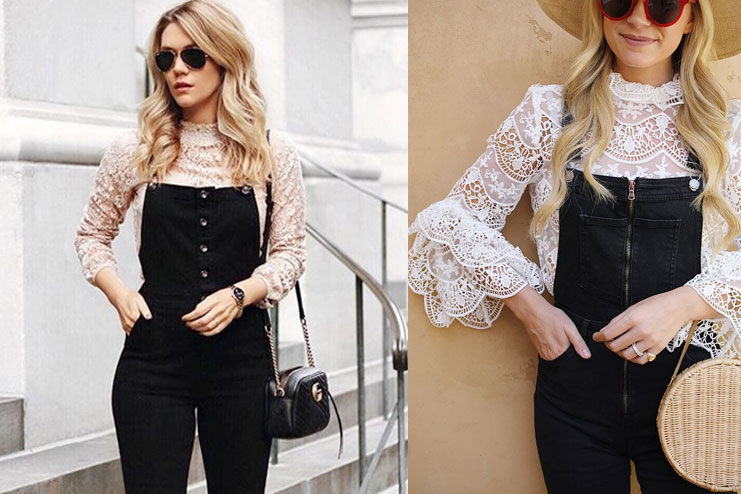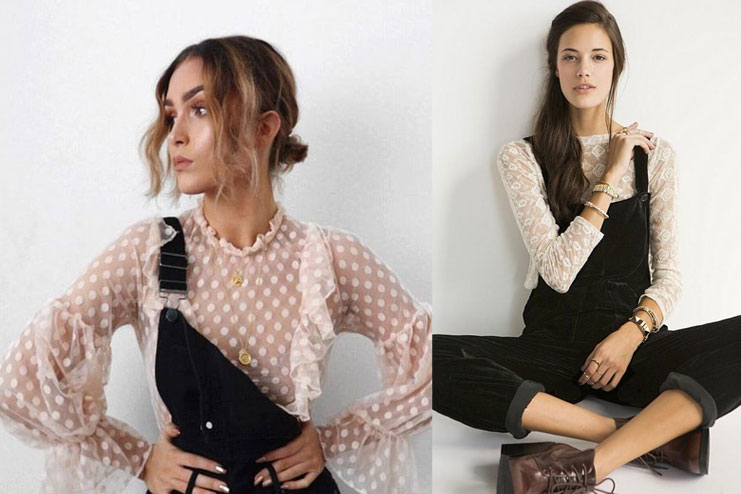 If you want to add an extremely dainty charm to this overalls outfit and yet keep it subtle and classy, just pair it with a nice full sleeved lace top. It will maintain the charm and add a beautiful elegance to the whole dress. It can be paired with some great killer heels and a nice hairdo. You can both downplay and over play this look and it will be versatile enough to transform. Looking for a first date outfit? This is a bull's eye.
10. Black Overalls with a Shirt-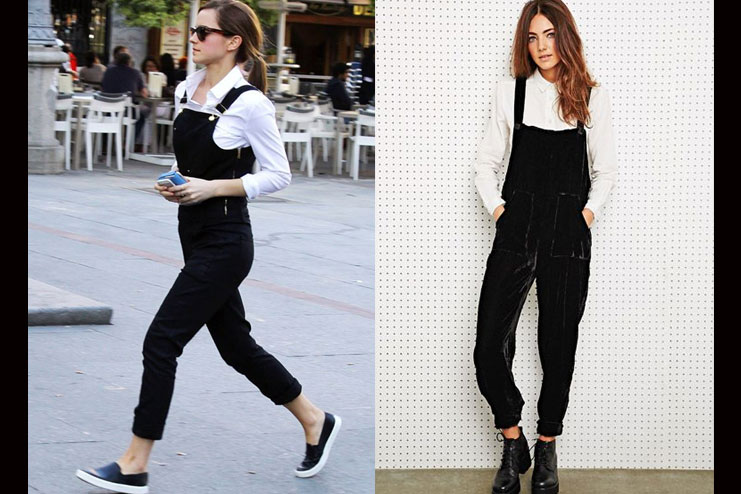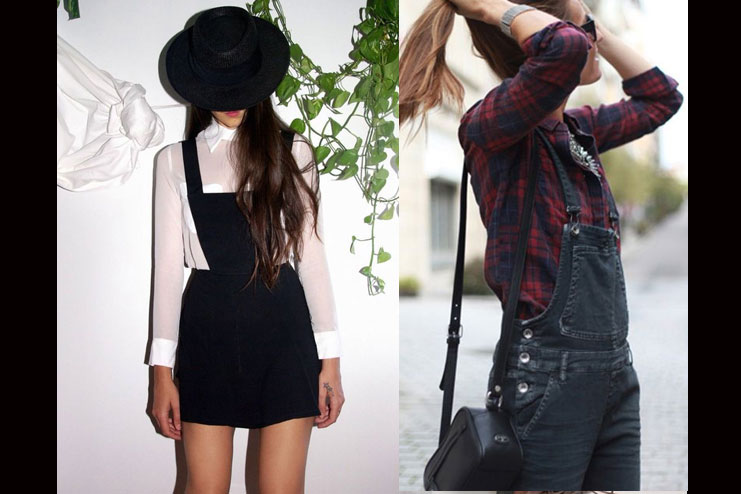 A perfect way to style an overall with charm and sophistication. This can be worn to an office outing or also to a flight travel. This is a great way to look classy and fashionable. This outfit would look great with nice shades and accessories like the hat.