Complexion or skin colour is just another attribute that defines us and makes us our unique self. The individual that we are, with some best and some not so best features. And fair complexion, falls in the best features category for so many of you ladies. While we don't aim to look like the porcelain dolls in those fashion magazines, but we certainly wouldn't mind having a better and more clear looking face with a skin tone that complements our features. So if you are one of those ladies who has tried and tested hundreds of skin creams and beauty products but haven't really achieved that fair skin, This article is exactly for you.
Some women are born with that fair skin, while some of us have to work a little to achieve that complexion. And you might have the best of skin products but still not achieve the desired results yet. Worry not, For we have the list of 10 amazing skin lightening foods that will help you achieve, your complexion goals.
Amazing Food For Fair Skin-
1. Lemon Juice-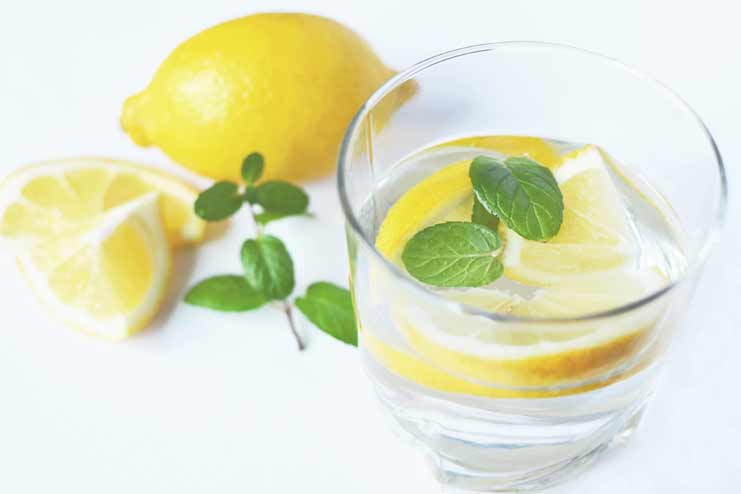 Start your day with a glass of warm water and few tsp of lemon extract. This is the perfect way to hit two targets with one shot. You will not just lose weight but also achieve the perfect complexion you have been wanting to have. One of the best fruits good for skin whitening, Lemon has an abundant reserve of vitamin C. This Vitamin in lemon makes it a natural bleaching agent and slowly helps in Natural skin whitening.
2. Potato-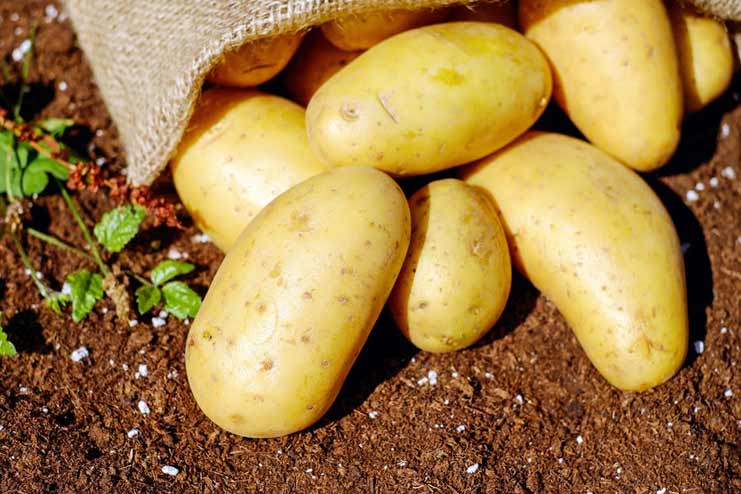 Potato has natural skin whitening properties. It is a great remedy for underarm skin whitening too. Although to achieve a whiter skin you need to use it over face and not eat it.
Just slice a thick fresh potato and rub the juicy slice all over your face as well as the neck. This will slowly help naturally whitening of skin and also remove any red spots, Acne marks, zits and blemishes. Potato is a great way to whiten skin naturally.
3. Tea-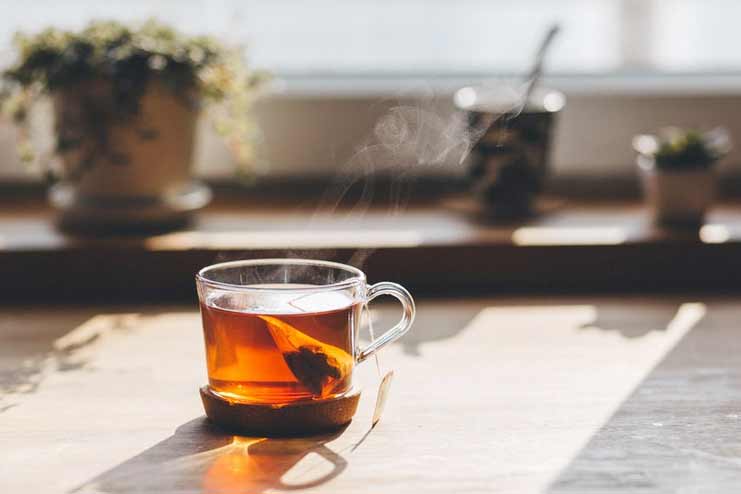 Contrary to the very popular belief that drinking tea will actually do this reverse and turn your complexion even darker, Tea contains really strong anti-oxidants by the name of Polyphenol. This reduces the peroxides in your skin and subsequently reduce the roughness and burning of skin. This can slowly improve your skin texture and also the skin colour.
4. Dark Chocolate-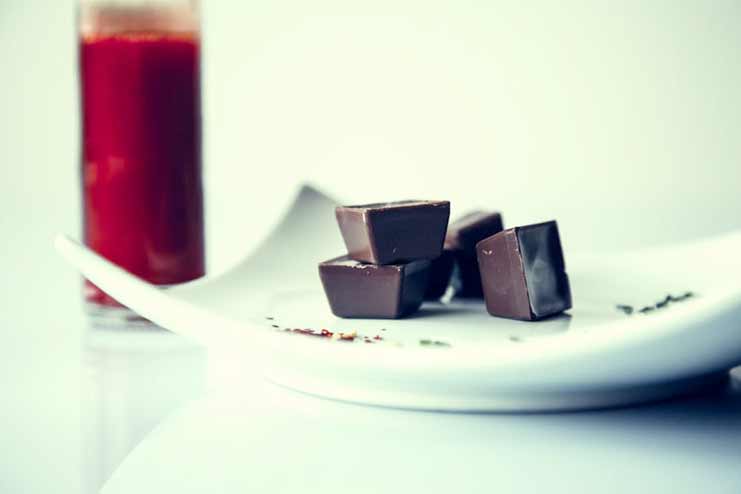 As if there weren't enough reasons to eat chocolate, we give you another superb reason t start eating it right away. Researchers have found that Cocoa Polyphenols and Flavonoids are superb antioxidants that immensely help in promoting skin whitening. Dark chocolate can also help in protecting you against UV from the sun and the related damage.
5. Kiwi-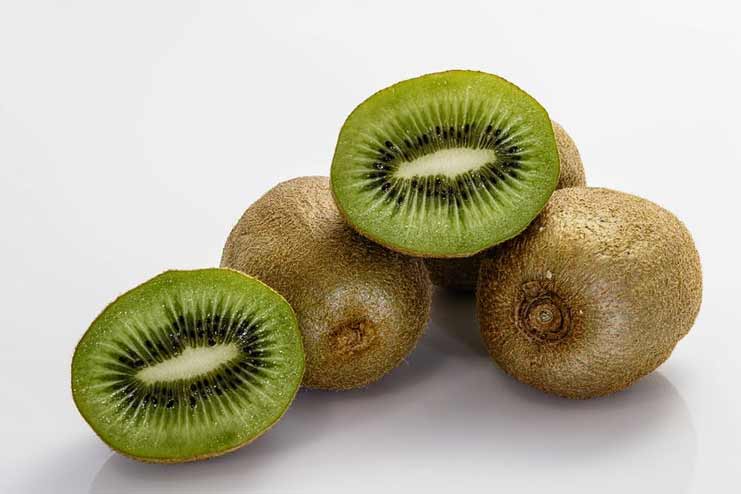 Kiwi is another fruits good for skin whitening. It is known widely for the good skin moisturization it provides. Kiwi is a rich source of Vitamin C. This vitamin C is responsible in imparting your skin a healthy glow and a fair complexion. Added advantage would be it will make your skin free of any dullness and tiredness. It soothes your skin and has skin calming effect.
6. Almonds-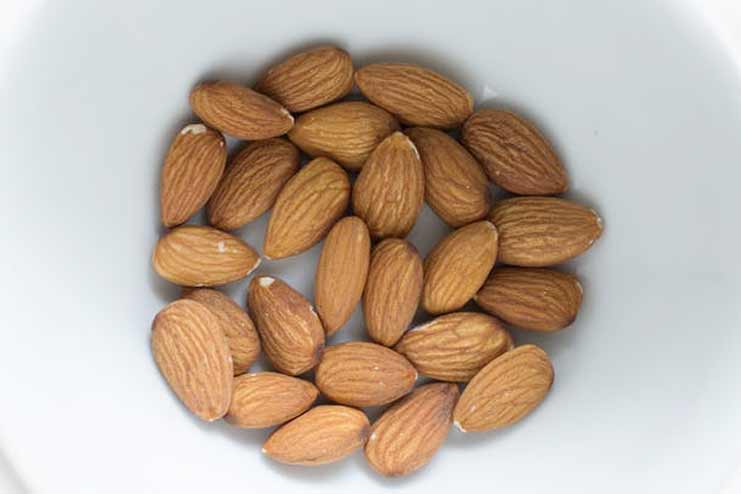 Almonds are extremely good for your skin. Almonds are known to contain Vitamin E that is extremely beneficial for your skin. It will hydrate and nourish your face and drive out any dryness. Almonds protect you from the sun damage by protect your face from the Ultra Violet rays.
It contains Antioxidants that help you prevent free radical damage and cause any pigmentation, thus improving your complexion.
7. Papaya-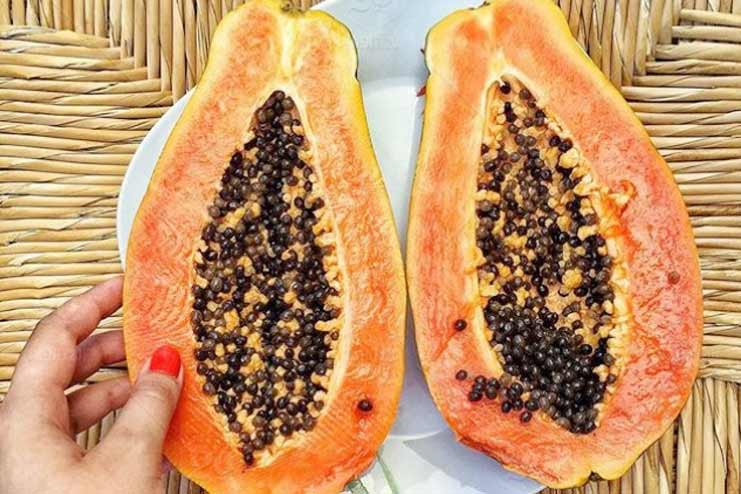 Papaya can be a great addition in your diet for natural skin whitening. It contains an Enzyme Papain that is known to help in reducing skin impurities and dead skin cells, It is also one of the best whitening agents for your skin. Consume a little bit of papaya for providing your body with this enzyme or directly apply it to your face if you want instant results.
8. Apple-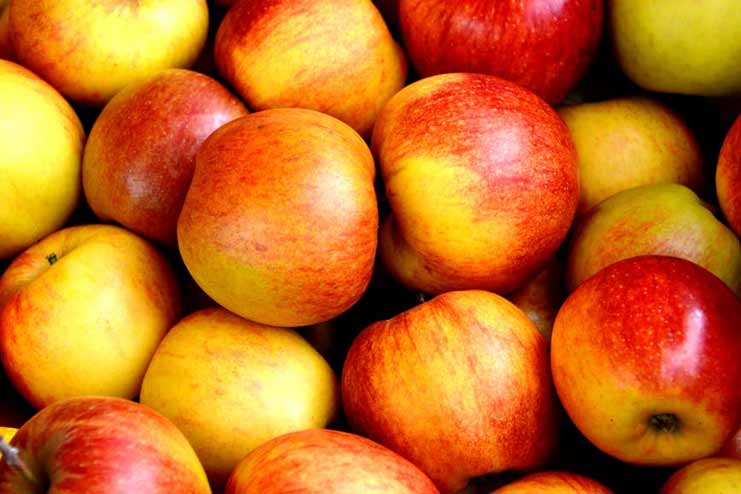 Another amazing Skin Whitening Foods, apple is a perfect food to include in your diet for fair skin as it has not just properties for a clean complexion but also for a healthy skin. Apple contains collagen that is extremely beneficial to your skin and prevents your skin from aging. These properties of apple help is making skin more healthier and glow from within. The collagen prevents any hyper pigmentation and keeps your face spot less and fair.
9. Beetroot-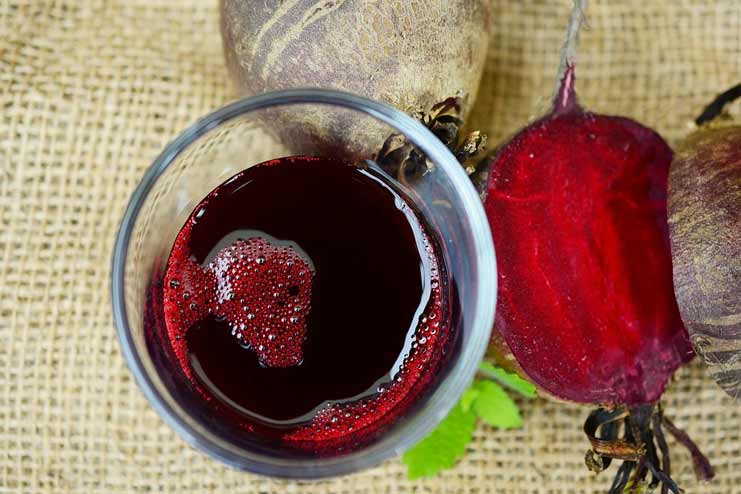 If you were wondering How to Whiten Skin Naturally with just diet and fruits? This amazing fruit is your answer. Beetroot is a powerhouse of essential nutrients and it helps in flushing out toxins from our body completely and super effectively. It also keeps the liver healthy and purifies the blood. This fruit is like a perfect Skin Whitening Food that has Potassium, Magnesium, Iron, Phosphorus, Fiber and Vitamin A B and C. These help in achieving you a lighter skin tone naturally. For women you love natural skin care and have kind of sensitive skin this is a great food for skin lightening that can benefit you and your complexion.
10. Soyabean-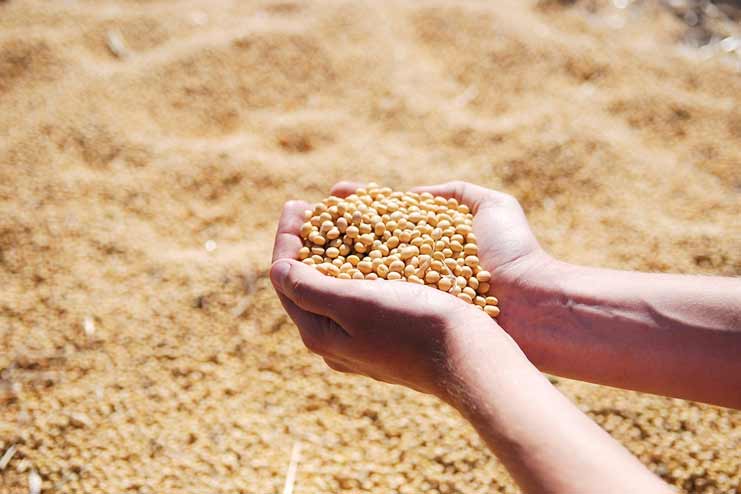 Soyabean is another food that is beneficial for a lighter skin complexion. Soyabean contains isoflavone that helps your skin from aging early. It also protects the natural lustre of skin and keeps the skin tone even. For skin that looks fair, include this superfood in your diet for its immense benefits for health and beauty.
So ladies, Sit down and make a diet chart today. With all the above fruits and foods to include in your skin Whitening diet the best thing to do it include the ones that you love to eat, that ways this won't feel unnatural. Just make sure to eat the not so tasty ones at least once or twice a week and you will realise why this is one of the best and fast skin whitening tips.