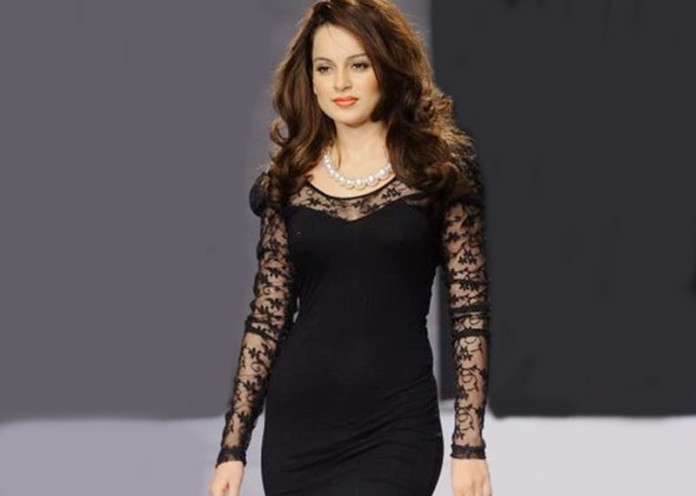 Everyone knows, Kangana Ranaut can turn from being a dominatrix sensual Diva to being a completely feminine Indian lady or a quirky-witty actress. She can be the best style chameleon of the lot and we are proud that she is an Indian. From breezy high street casuals to couture creations or even a Salwar Kameez, she owns everything she sports without a doubt. This babe magnet can pull off anything she wears with ease and marks the perfect fashion statement in all award functions, outdoor appearances and even movies for that matter.
We have put down a list of style lessons everyone should learn from Kangana Ranaut. Here are some things the Queen of Bollywood has taught us.
Style Lessons By Kangana Ranaut
Lesson number 1 – Always embrace white!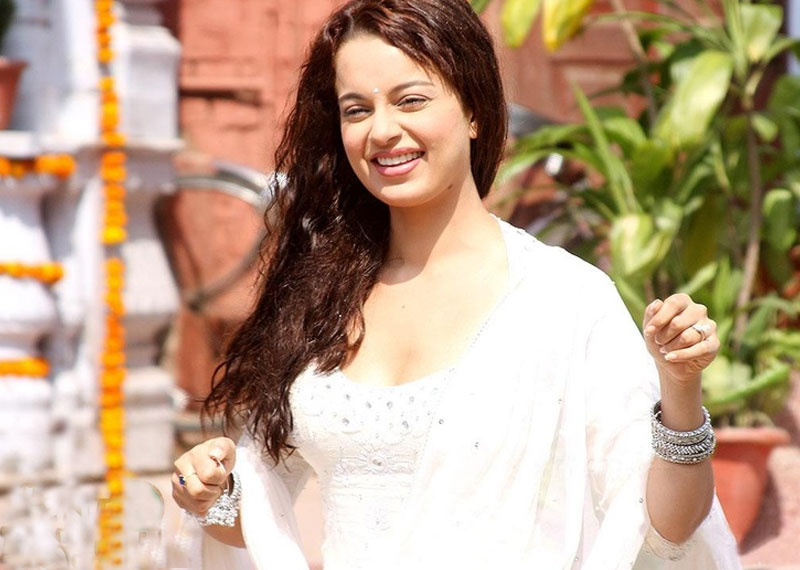 Kangana has never missed a chance to make the right move when it comes to dresses. She has taught all the girls that it is now easy to carry a long white maxi or a Salwar Kameez and still look perfectly fine and beautiful on a summer noon. Either you are deciding to hit the beach in the evening or travelling from one place to another, wearing a white dress makes you look angelic. This queen has always embraced the summer whites without a hinge of doubt and she rocks it.
Lesson number 2 – Don't care with long curly hair!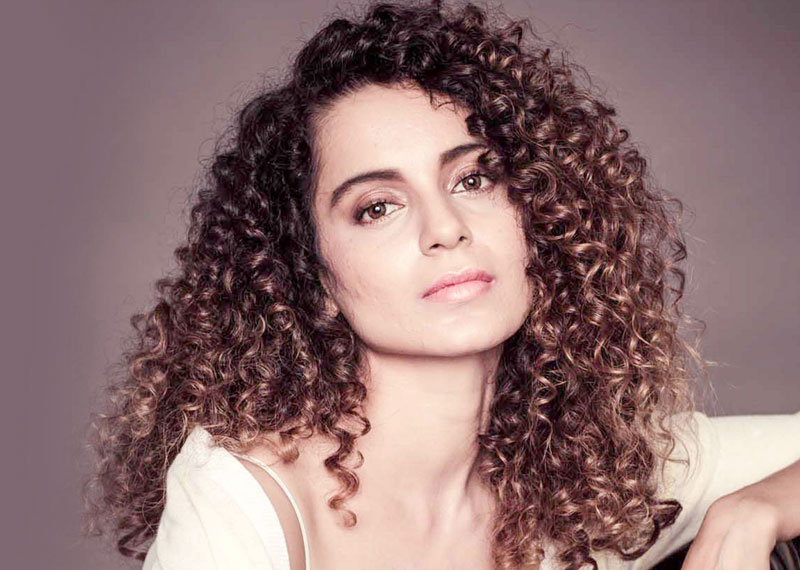 While many actresses make sure they straighten hours together, travel in AC cars, spray lots of gels and hair spray to keep their hair straight and intact, this lady lad has changed the way girls should look at their hair styling. India, being a humid country, even a 20-minute travel can ruffle your hair and make you look unusually uncombed. Flaunting natural wild curls have been her style and she pulls it off with a carefree attitude. She has taught us that hair styling doesn't always mean achieving a stick straight hair. You can go from wavey to curly sometimes!
Lesson number 3 – You will get bored if you don't go bold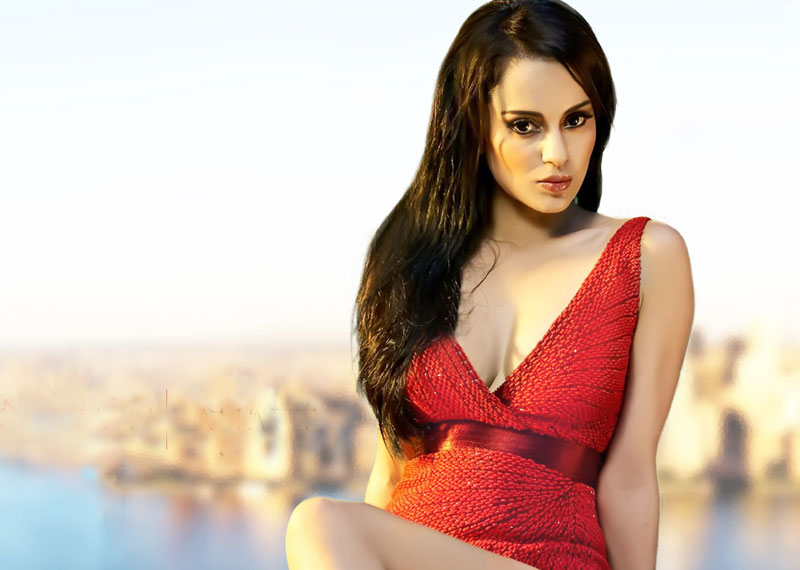 Ranaut has been a poster girl for many years now. We think she has achieved this only because of her bold sequences and trademark statements. Smoky eyes, bold colors, strappy boots and fishnet stockings, don't these just hit the perfect fashion spot? She has taught us to be bold when it comes to embracing our beauty with the crazy kind of makeup, clothes and especially our attitude.
Lesson number 4 – Lock with color block!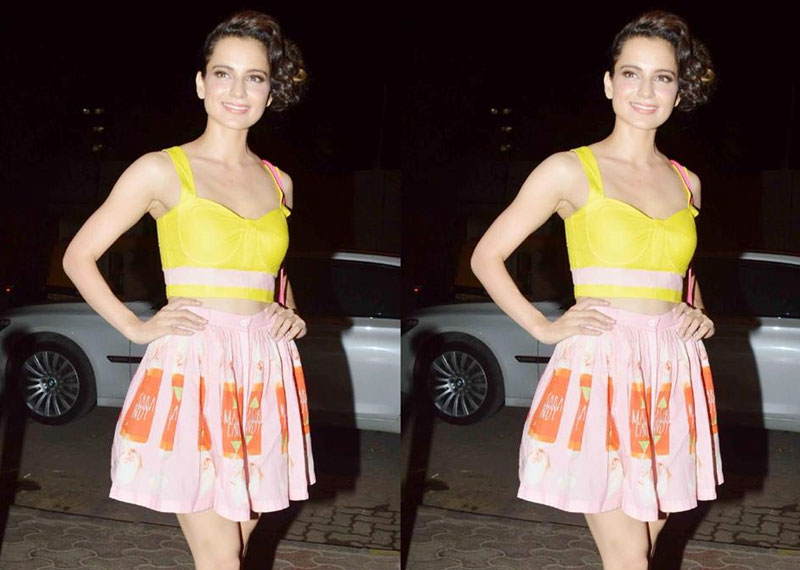 If pairing a pastel top with a pastel + rich color is not daring enough. Then what is? Kangana has never forgotten to create a palate of colored wardrobe, especially during award functions. She sports a rich texture to another layer of rich color and block prints and makes heads turn. Color blocking is in fad now and we think following her style will give you a stop-and-stare from people around you.
Lesson number 5 – Maxis can be your best friends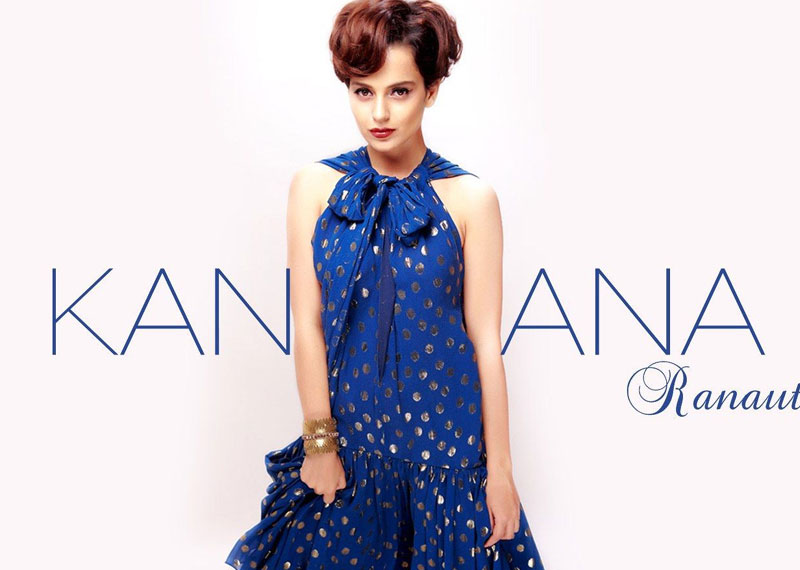 If you don't make Maxis your best friend during summers, when will you? Ms. Ranaut taught us that no matter what, our summer wardrobe should have maxis as a number one option. From neckline plunging to sunshine hues or playing peek-a-boo with laces, she has made maxis her fashion statement with a golden tiara on her head. Girls, pick the best looking maxis, walk on the beach, look fab and thank Kangana!
Lesson number 6 – Linear patterns can make you look great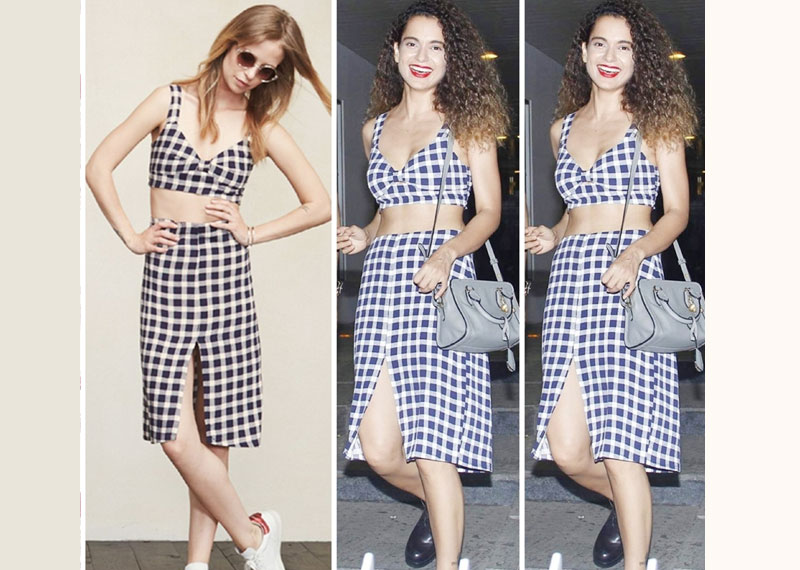 Stripes are the new 'it' thing in the fashion world. The Fashionista never misses a chance to wear a stripped t-shirt with a pencil skirt or a long striped dress. Say hi to stripes that have linear patterns. Imagine the never ending white long patterned lines on your black t shirt with a pencil skirt. Wouldn't you want to wear them all day long?
Lesson number 7 – More is sexy too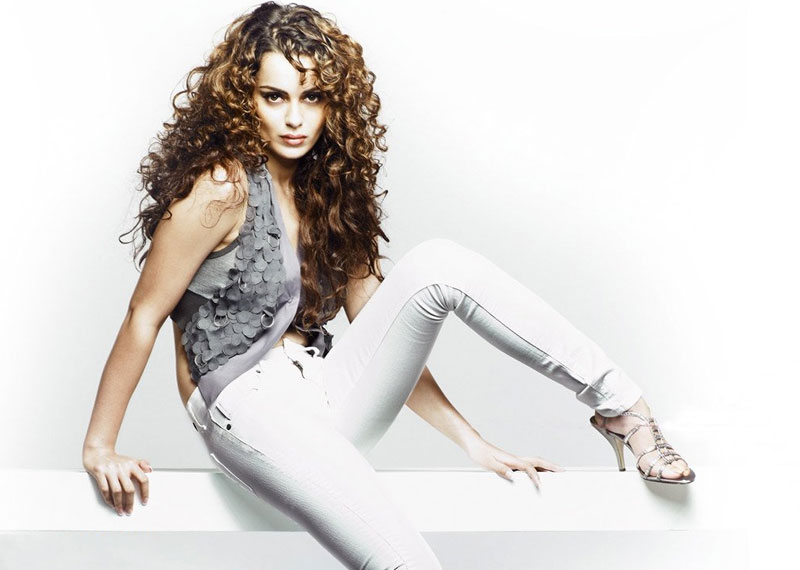 Kangana has not always been the actress who promotes skinny or skimpy clothes. She has stood for her looks in long and fully covered clothes that make the perfect fashion mark. Yes, she doesn't say that less dressed is the only way to look sexy. Wearing an Indian skirt and a crop top can make the magic too. A tucked shirt with a casual jeans with boots would make you look sexier than a mini skirt.
Lesson number 8 – Be Indian whenever possible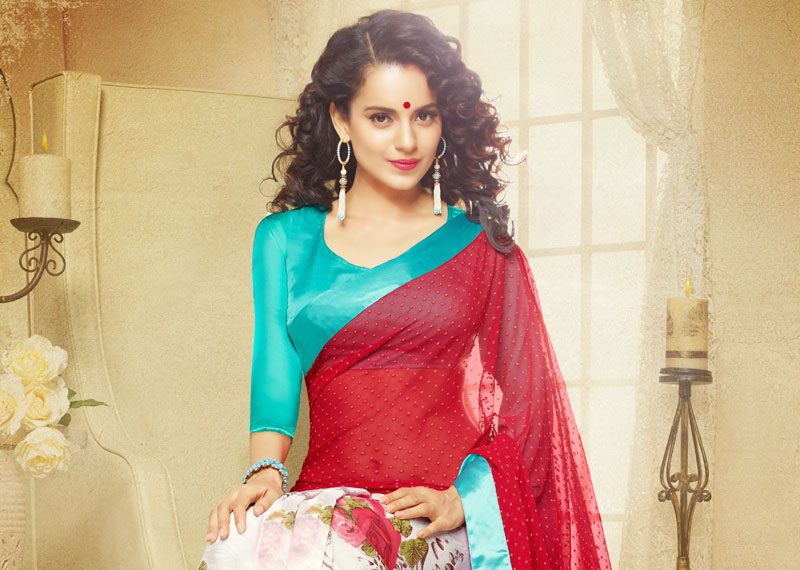 Though Kangana is a western fashion bomb, her respect for Indian clothing might shock us. She wears sarees the best way and there is no match to her style. In a recent award function, a pink shade plain Kancheevaram saree with a green blouse is all it took her to look pretty and sexy. Follow her pursuit for looking totally fashionable even with a draped saree, and you will not just earn respect, but would also make a fashion statement with ease.
Kangana is known for her amazing acting skills and her choice of scripts. Though the Rajput Rani is known for her looks and acting, she stands tall and high in the fashion race as well. This bold actress has continued to teach a lot of key points on fashion and we are proud borrowers of the same.
-Pavithra Ravi