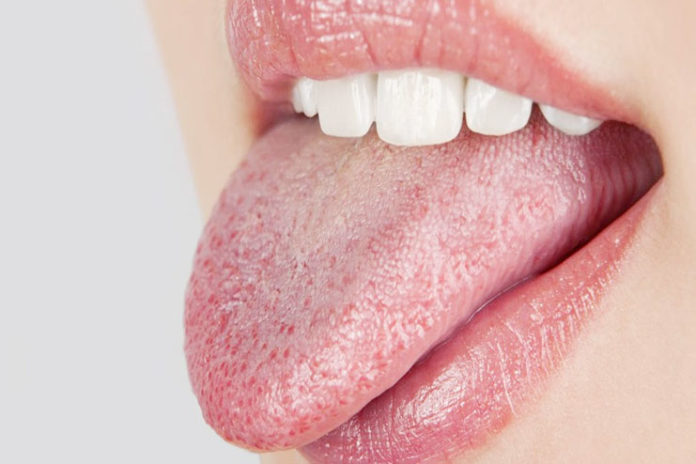 Human tongue, is one of the strongest muscles in the whole body. It can help you in food tasting, talking and swallowing. A healthy tongue is basically pink in color and is also covered nodules with papillae. But, sometimes it can have white coating or else known as furry tongue. Do not worry as it is also one of the common problems and can also lead to symptoms like bad breath or bitter taste in your mouth. The tongue appears white, because of the bacteria, food debris and dead cells getting lodged in between the inflamed papillae.
This inflammation can also happen due to the dehydration, dry mouth, fever, excessive alcohol, and smoking. Improper oral hygiene, eating highly sugary and acidic foods can also contribute to the white-coating on the tongue which is also called asfurry tongue.
Some diseases like the jaundice, liver congestion, candida, lupus, leukaplakia, oral thrush, and syphilis can also be the cause. Sometimes, it can also be, because of the side effects of some antibiotics and medications. In most of thecases, some conditions are very harmless as well as temporary. It is a sign of dehydration. Try to drink more water, natural fruit juices, or any other healthy fluids throughout the day, after noticing a white tongue.
When the body becomes hydrated, the problem naturally goes away. There are many natural treatments, which can help in removing the coating and keeping the mouth clean and healthy. However, if you see that your problem is persistent and severe then make sure to consult the doctor to rule out the possibility of being in any serious problem. So here, are 7 effective home remedies for a furry tongue, that can be healed.
Remedies For A Furry Tongue