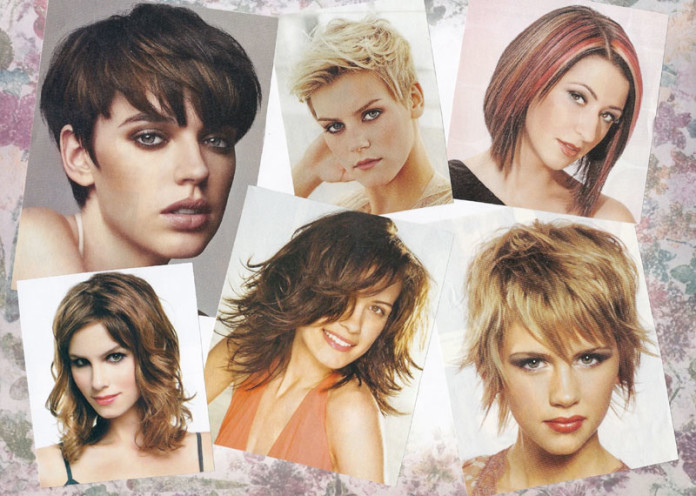 Hairstyle is all about setting your hair the way you want it to be. It doesn't require a lot of practice or hair products, but requires the basic hair accessories like a comb, brush and a serum maybe! You don't have to style your hair in the most complicated manner to look good at all. Easy yet beautiful hairstyles are the 'it' thing now and we have some really cool hairstyle ideas for all the girls out there. Are you attending a party anytime soon? If you are, then the least thing you have to worry is the hair because party hairstyles are the easiest for girls. While, many people think that hair styling takes a longer time, we are going to give you the different kinds of hairstyles for women that is easy, quick and makes you look fab!
Different kinds of occasions require different kinds of hairstyles. You may look great in a flower braided hairstyle for an evening, A classy pony for a professional look, curly open hairstyle for a date, Twisted halo hairstyle for a wedding, a messy bun for meeting your friend, full braided hairstyle for looking casual and breezy. You can keep your hair styling after you dress up so that you can look pretty, cute and flaunt your style throughout the evening. So, we are going to see different hairstyles for women in this article.
Top Different Hairstyles for Women Regardless of the Hair Length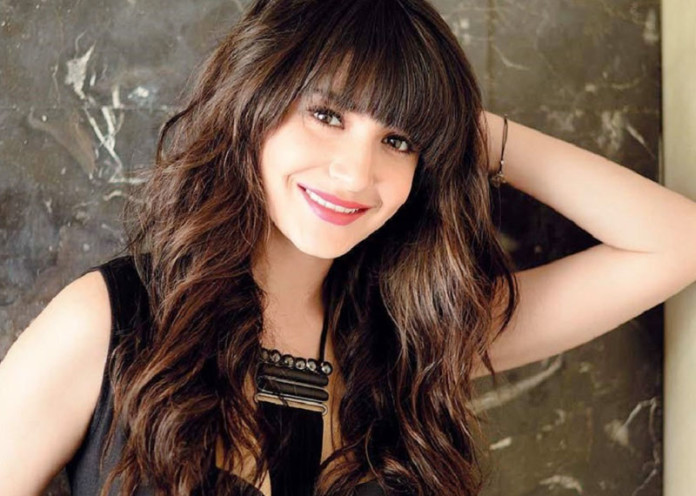 This is totally the best season to pull off a perfect wavy hairstyle. But, as much as we call it perfect, there is nothing specific that look perfect because as a woman, you have a gamut of choices to choose from when it comes to wavy hairstyles. It doesn't matter if you are going for a perfect undone wavy curl or a tight coiled look, you need to make sure that your hair is perfectly wavy to achieve these hairstyles. Some hairstyles look good only when you have a straight hair and some makes a great appearance only when you have wavy hair. If you want to achieve a wavy look, then here are some of the hairstyles that you just cannot say no to.
Did you know that you can curl and have straight hair all at once? Well, if you don't want to achieve a full wavy look, then you can straighten your hair and get curls done towards the end. Retro wave style, mussed up waves style, mermaid wave style, beachy waves style, quasi bed-head style, curled wavy style, undone hair wavy style are some of the famous kinds of wavy hairstyles worn by most celebrities. To get a perfect hairstyle you just have to play with your hair, invent styles and not care for once – that style could be named after you!
Also know – Why should you talk to your hairstylist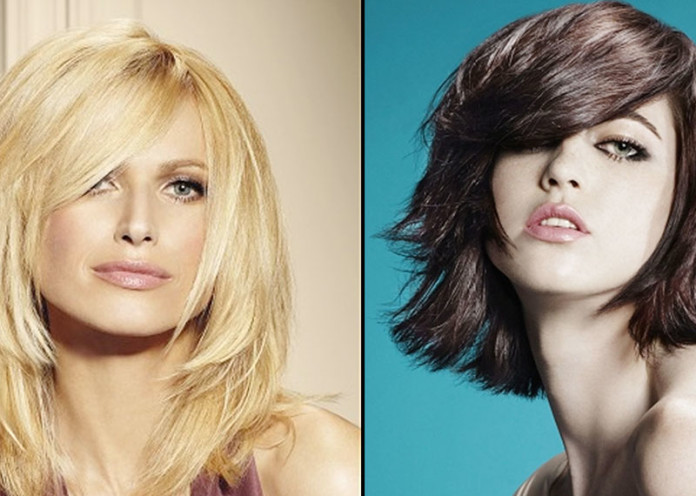 It is the one and only magical hair length that a woman can have because of its easy adaptability. If you have a mid length hair, you can do anything to it from making it into a bun or straightening it and leaving it loose. It is generally called the 'Chop length' because it doesn't allow your hair to go beyond your shoulder, nor does it let your hair curl back and make it look too short. It is one of the hottest hairstyle lengths, which are in trend now. There are many hairstyles for mid length hair.
Breezy bangs hairstyle, Half up half down hairstyle, center park hairstyle, over the shoulder hairstyle, one sided hairstyle, wavy curls hairstyle, extreme layers hairstyle, ultra messy bun hairstyle, Stacked bob hairstyle and so many more are loved by women nowadays. The most famous one is the Asymmetrical Bob hairstyle that will make you look stylish, quirky and creative. You will be amazed by the options you can have if you have a mid length hair. If you are bored, you can pin it up and if you want to dress up, then there are complex hairstyles for that also. All it takes is to just settle down with a proper hairstyle for your face shape.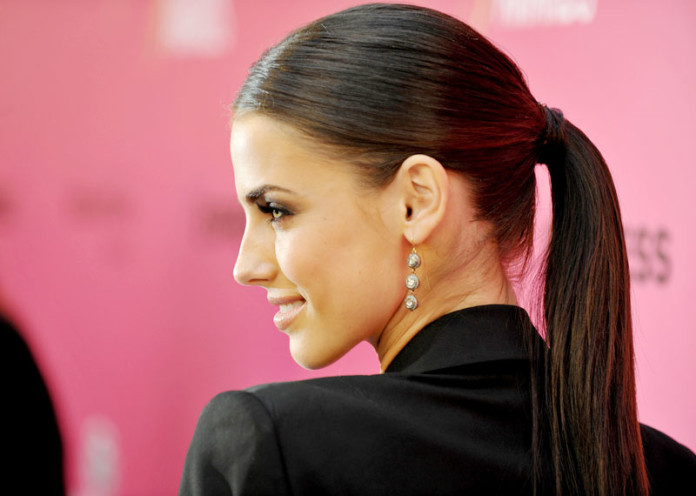 Ponytail makes a very independent look at a woman. Whether she is going for a professional meeting or attending a dinner party, ponytail has its own statement and appeal to make. Ponytail hairstyles are the easiest kind and don't require a lot of work when you know exactly what you want to do. Whether you have a short hair or long, everyone loves a ponytail and prefers it because it is easy to handle and isn't messy to work with any kind of hair texture. It is one of the staple styles that women nowadays wear to avoid many things like time constrain, messy buns and to gain a very professional and neat look.
Although, ponytails are mostly to look neat, there are also casual kinds of hairstyles that you can prefer to wear for other parties. A bubble pony tail, Sleek and low ponytail, Three portioned ponytails, puffed ponytail, Retro up-do style, sky high ponytail, the double trouble ponytail, crazy curl ponytail, side braided ponytail and so many more are preferred by women nowadays. If you want to look elegant, pretty and neat, all at the same time, then you should consider wearing the above styles for parties and events, which will make the perfect mark.
Also know – Long hairstyle ideas for women
There are other kinds like medium hairstyles, twist hairstyles, undercut hairstyles, cornrow hairstyles, medium bob hairstyles and many more hairstyles for women, mainly. You can just do whatever you want and go to parties or for casual dates as well. Remember that all you need to do is to just let loose and not care about the people around you.
We will come back with the other hairstyles in the second part of this article. Continue reading Hairstyles for Girls Part2
-Pavithra Ravi