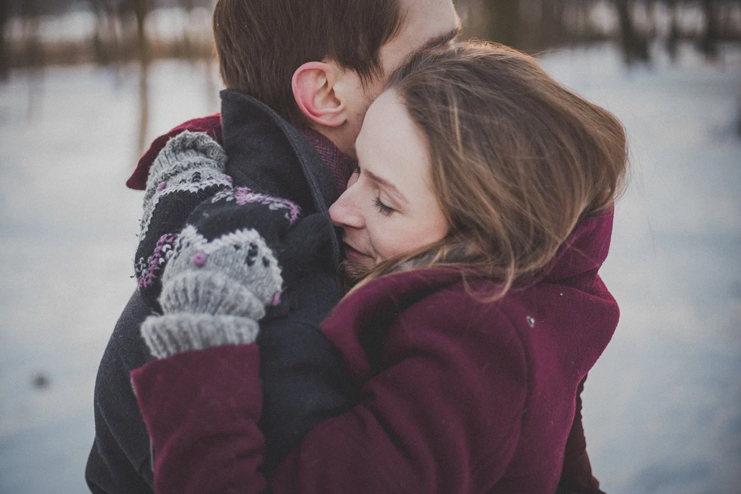 Do you feel beautiful when your husband is around? Thank him and you need to give it back. It is not making a husband feeling attractive. It is not that men don't enjoy the compliments for their looks. But the bigger want for them from their woman is-making them feel valued, like a man, gentleman.
Him wanting you to treat him feel like a man is not a too high expectation. As you want to be appreciated for your looks and efforts, he wants it too. We all expect something from our loved ones. So, it's not wrong but too sweet.
If you think, you made your husband feel worthless or he let you know that he is not happy with you then you need to change a bit. You may understand him well but do you express it well? If you are not sure about it then read it further. You will learn to treat him like a man himself and be valued. Fulfilling a few little things is all about passion in love.
How To Treat Your Husband Like A Man?
1. Praise him in front of his friends

Yes! Men want their woman praising them in front of friends. If you are just praising behind the doors then it's not enough. It's special when you do it in front of others. It is similar to ego boosts for men. And when a man deserves to get the rewards from his wife, why not in front of his friends.
This is a natural want for most of the husbands. Sweet men don't ask for it but they enjoy it inside. Anyways, you wouldn't mind doing it when you are happy with him. You praise him with pride.
2. Seek advices from him

When do you seek advice from your husband? When you feel, his opinion matters to you then you would.
Of course! His opinions are not important in every small matter or moment. But for important decisions or steps you are taking, you can seek his advice or opinion. This is to let him know that you value him.
Though you do it, you may miss it sometimes. Let the differences come but seeking advice is a way that says you value and have respect for him. It makes him feel like a man himself. Afterall, you mean a lot to him then you, he must also mean a lot to you.
3. Express your needs

If you are just managing your needs without your husband's help then it makes him feel worthless. Husbands want their wives to share and be open about the needs. Be it small wishes or your desire to do something.
Expressing your needs is equal to trusting him, valuing him. If you are doing it all by yourself then where is the chance to make you happy. Give him a turn and make him feel like a man and sweet husband.
4. Let him lead

Women led relationships are beautiful. It is not only about the perfection of a woman but the man who let her be the way she wants. If you may not ask for a lead but you letting him be is valuable.
Only gentlemen make women feel empowered in relationships. If you feel your husband is a gentleman then let him lead. The wise man knows to respect his wife then would also lead you right. He deserves to feel like a man when around you.
5. Laugh at his jokes

A good husband tries to make his wife laugh. Would you let his efforts go in vain?
I know, it's hard to laugh at lame jokes but it's okay for your better half. Insulting and teasing his humour is sometimes witty. And sometimes, laughing at his jokes makes me feel great. As he successfully made you laugh or bring that wide smile, he would feel good about it.
The next time, your husband tries his luck to make you laugh, then just does it. He falls for you over and over again, as you admire you. These things seem silly but they do matter in relationships.
6. Show that you are attracted to him

Physical connection binds when you feel attracted to the person. So, letting him know that you are attracted to him matters. You can show it when you during intimate moments and sex. You are not actually done if you feel happy to have him. Letting him know matters than anything. If you are keeping your feeling to yourself or failing to express it then he would feel blank.
So, communicate and express your love for him. This truly makes him feel like a man. Expressing love for each other keeps the relationships alive and especially in married life.
7. Compliment him about his physique

Do you think it is a must to compliment men for their fitness? This is not a great thing for all the men. But if your husband is a fitness freak then he would definitely wait for your compliments. He would love to listen to something good about physique.
When you have a gym freak and fitness freak husband then do compliment him on this. He is struggling to build muscles and a toned body. This is also an unsaid thing that a husband expects in bed from his wife.
And of course, he wants your eyes to be locked on him and he also wants to impress you. When you notice his interest in you, it is important to acknowledge it. And complimenting your beloved is joy for both of you. Must try this to make him feel like a man.
8. Teach your kids to admire him

Married couples have the conflicts and it is a part of the relationship. But you must not disrespect your husband in front of your kids. You both may show anger on each other but don't let it out in front of your children. This is when kids lose respect and value for their parents.
In fact, you must teach your kids to admire your husband. Talk good about your husband and make him their role model. It is fully a mother's responsibility to teach the kids to respect their father. As your husband notices this, he loves you for taking up the responsibility so beautifully.
He feels like a man when he gets the love from two sides, his wife and kids.
9. Trust him

We all make mistakes and imperfections are naturally a part of every individual. All these imperfections don't seem bigger to the loved ones. The only thing that matters is how much you trust the person or have confidence in the person. You may find your husband's flaws and imperfections but you must still trust him.
When you feel safe, comfortable and secure with him, just express it. Hold his hands and tell him what you exactly feel. Have a deep conversation about your connection with him. Basically, husbands feel great when they listen to these precious things from their wife.
Also remember losing the trust itself is a failure step of a relationship. So, build the trust and express it to him. Communicate and be affectionate which makes it easy for you to build trust. Not trusting a person who loves you makes them feel worthless.
10. Make his wishes come true

Showing your interests in his interests and wishes is an adorable thing. It is a sweet of a wife to make her husband's wishes come true.
For suppose your husband wants to visit his dream destination but is thinking of the right time, then make it true for him. You know that, he can make it up for himself soon or later but you doing it is special. Then it would be the most valuable moment in his life.
This shows you love him and you value his interests too. Husbands just utter these wishes but these are some of the biggest dreams. So, do it for him and make him feel like a man.
11. Call him your hero

Just pampering your husband is not everything. Admire him like he is your hero. It doesn't mean, you literally have to call him your hero. But show it actions that you admire him for what he is.
If you feel your husband makes efforts to make you happy then calling him your hero is the sweetest thing. If your husband is your strength and pillar of support then let him know that. Express it and then tell him you feel secure, safe with him. Though you are not calling him a hero, you are treating him like. This makes him feel like a man, a gentleman.
12. Receive him well after a long day

The way you welcome him home after a long day means a lot to him. Take all the stress out with a pretty smile. Organize your house well and make it a pleasant atmosphere. Offer a cup of coffee and have a simple conversation. Add his favourite fragrance in the living room. As he enters, it calms his mind. These are the ways to pamper your husband after a tiring day.
A husband would expect his wife to do all this. But he wouldn't tell out as he wants you to do by your wish and will. The way you treat him when he is home tells how much you value his struggle and how much it is a concern for you. This makes him feel like a man and motivates him to work better and best too. You can be a perfect wife doing simple things!
Making your husband feel like a man is not just about one thing. You must take a moment to do something special or express it some or the other. This can only keep the couples keep going in the married relationship. This way you both are reciprocating and maintain a beautiful equation.