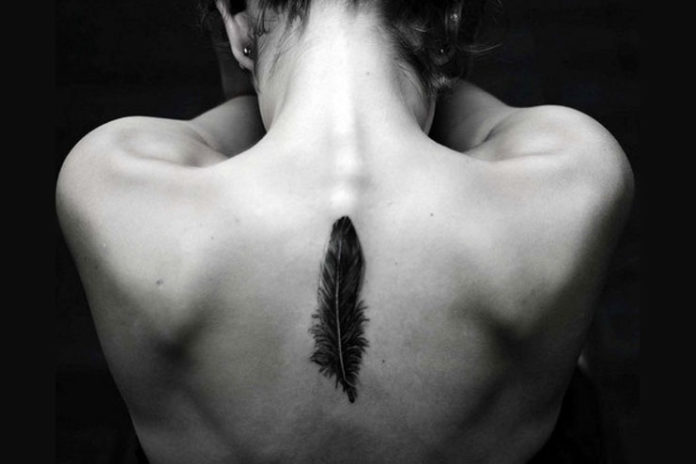 The feather tattoo is considered as one of the most sought after designs, that give a cultural symbolism as well as heritage. The feather tattoo also come in different styles and designs and has a quite rich background with meaning which depicts the character of a bird from which it is taken from. Some feather tattoo designs for women are so distinct as well as elegant, that it effectively reflects the characters of different species of the birds they are basically derived from.
If you have a feather tattoo of an eagle, ostrich, peacock or any other bird, then it intuitively identifies with the bird's character. Some feathers of a specific birds like the eagle are mostly deemed to have some sacred attributes. Another symbol of a feather tattoo is that of its aspect of freedom, due to the fact that feather can fly easily in the wind. Peacock feather is also popular with women tattoo lovers with its given beauty and the array of colors.
Feather tattoo designs for women also symbolize many different things with many cultures, like the Native Americans perceive wearing a feather tattoo that can reflect on the rich heritage. So here, are some types of feather tattoo designs for women that you can even try.
Feather Tattoo Designs For Women