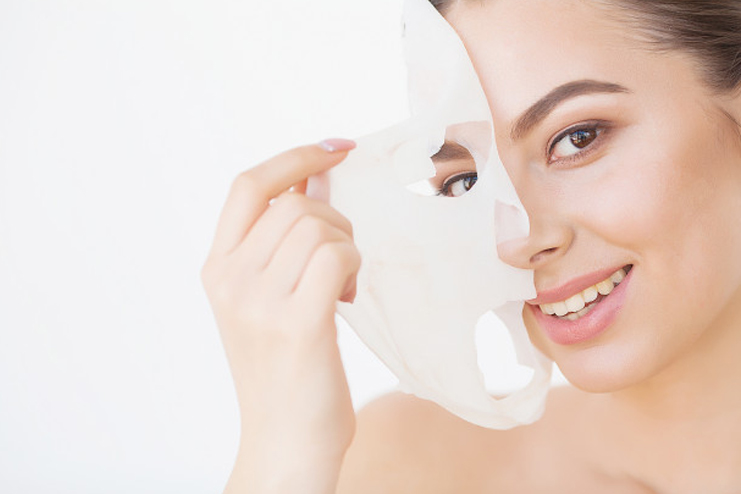 If we have an option of rejuvenating our skin instantly, would we miss it. I dont think any woman would get off as skin care products. If you want pamper your skin giving some goodness, it can be with sheet masks.
The popular face sheet masks are taking better care of skin. You have variants in the sheet masks which suits particular skin type. It is also based on the purpose of you want to use the sheet mask. Some of the sheet masks benefits in treating acne. You can aim to instantly have glowing and brightening skin with a top rated face sheet masks.
After knowing the goodness of sheet mask, you must find a worth buying product. Before choosing a product, get more insight about the sheet masks. You will find how a sheet mask works and what all it does to your skin. Here you go!
Benefits of sheet masks
The sheet mask is not just the cotton pad that soothes your skin. A best sheet mask can work wonders on your skin-
Provides hydration
The sheet mask are infused with the essential ingredients which can provide hydration to skin. Most of the sheet masks are coming with the serum which intensely hydrates dry and dull skin. As your skin becomes dry taking the daily pollution, you can apply a sheet mask and hydrate it instantly.
Moisturizes
A sheet mask can help in retaining the lost moisture of skin. The moisture that you get with the mask also lasts long. It prevents from drying out skin.
Instant glow
The proper nourishment can make the skin glow instantly. The nutrient and vitamin in the sheet mask actively nourishes the skin. This lets the skin glow soon after using a mask.
Skin detox
The sheet masks can help in removing the impurities and pollutant off the skin. And this is very much needed for your skin as it helps in renewal of skin cells. The sheet masks also can remove dead skin cells.
Controls oil and sebum
All the sheet masks are not to control oil. If the sheet mask is formulated to control oil and sebum, then it does the job. There are certain sheet masks which are suitable for acne prone skin and oily skin. Such specific sheet masks help in controlling the excess oil and sebum. It can also be considered as a treatment to fight acne.
Prevents anti aging signs
There are sheet masks which prevent skin from anti aging signs. The products also can makes the skin firmer and tight. Some of the sheet masks allow in removing the fatigue from face.
Face Sheet Masks for Skin Care Routine
1. Innisfree Its Real Squeeze Mask Sheet Green Tea

Firstly, we must talk about the texture of the mask which is soft and breathable. The mask feels lighter on skin and gives your soothing effect. You can use this mask to reduce the skin irritation and inflammation if any.
The sheet mask is brighten your skin with the goodness of green tea. It is infused with other natural ingredients like cactus, camellia and orchids. It keeps your skin moisturized for longer time. The mask is also hydrating your skin and it does.
If you are looking for a sheet mask that treats acne, this is not for you. But you will love it for instant glow. Truly a last minute saviour when you want to look fresh and bright.
PROS
Very soothing
Added natural ingredient
2. The Face Shop Real Nature Unisex Tea Tree Face Mask

The skin feels soft and supple after using this tea tree sheet mask from Face shop. The sheet mask is to control excess oil. This is a sheet mask that has potent in treat acne as it contains tea tree oil. Tea tree oil benefits your skin in many ways.
Your skin naturally rejuvenates with this sheet mask.The sheet also suits sensitive skin. It clears the skin dullness and calms with soothing effect. If you have oily to combination, then you this is a best sheet mask for you.
Your skin instantly becomes refreshed and glows as well. As the sheet mask can remove the excess oil away from your skin, it can also keep acne away to an extent.I find this product affordable and decently priced for the quantity.
PROS
Dermatological tested
Suits sensitive skin as well
3. Simple Kind to Skin Pollution Protect Sheet Mask

The major reason to list this sheet mask in top is- it is free from chemicals and artificial fragrances.It is formulated to fight pollution effects like dull and dry skin. The infused nutrients instantly hydrates the skin. The hydrating with this mask lasts for longer time.
You can also use this mask for cleaning your skin deeply. This sheet masks of pollution protect brightens skin after using. It makes your skin feel softer and smoother.
The product is highly recommended to repair dry and dull skin. It is worth trying the product as it is also easily affordable with best skin care. You can also grab it easily via online.
PROS
No harsh chemicals and artificial fragrances
Hydrates skin
Affordable
4. O3+ Brightening Face Sheet Mask for Lighter, Radiant & Even Facial Skin

The sheet mask from O3+ is made to lighter and radiant skin. The sheets are infused with essential vitamins. Your skin is need of enough vitamin C to prevent uneven skin tone. So, vitamin C is infused in the sheet masks and it gives your even skin tone.
The sheet mask is formulated for combination skin. You can use it for quick glowing and fresh looking skin. Let your skin feel the orange extract with this mask.
5. MOND'SUB Combo of Brightening Whitening and Tightening Face Sheet Masks

The sheet masks from this brand are multi functional. You can use the sheet masks to retain the moisture. It also re-hydrates the dry skin and leaves skin smooth. After using the sheet mask, you skin glows and the difference will be visible.
The sheet mask is also best for other benefits like firming and lifting your skin. The sheet mask can prevent wrinkles. The product also calms your skin if there is any redness and slight bumps. The masks can also cleanse the pores.
You have a combo of the variant sheet masks. The combo of 5 different variants is available for affordable price.
PROS
Removes fatigue from stress
Affordable product
6. Organic Harvest Skin Brightening Face Sheet Mask

The sheet mask works for cleansing the skin pores. It is for exfoliating akin and making it softer. The exfoliation process is active with the oatmeal inclusion. The main ingredient that this sheet mask got it wild rose extract. Rose extracts repairs the delicate skin.
The mask helps in improving the skin tone as well. You get the instant hydration with the application. If you are using this sheet mask, then it is not less than a mini facial at home.
PROS
Exfoliates skin
Affordable product
CONS
No serum
Application is not easy
7. Organic Harvest Moisturising Face Sheet Mask

The moisturizing sheet mask from Organic moisturizes skin. The moisture lasts for longer time. It also makes skin feel supple and soft post application.
The sheet mask got the oatmeal extracts which extracts the impurities. The mask also got the olive goodness. This is one of the best sheet mask for dry skin as it is super moisturizing with olive.
There are no harsh chemicals or parabens in this product. The mask penetrates deep into skin repair your dull and dry skin.
PROS
Moisturizes skin
Affordable product
8. Lotus Herbals Whiteglow Serum Sheet Mask

You need to exfoliate your skin regularly. When you have no time for scrubbing your skin for exfoliation, then using a sheet mask is the best idea.
This sheet mask is to detox the skin and remove the impurities. The sheet mask comes with the serum which that gets absorbed easily into the skin. You can get the clearer skin and better complexion using it.The mask can provide adequate hydration. You have three wonderful variants of this sheet mask which are worth trying for healthy skin.
PROS
Easily available
Affordable product
Super hydrating
9. Garnier Skin Naturals Face Serum Sheet Mask

In terms of the claims lightening and brightening it is all true. The mask gives you the smoothening and refreshing effects. It is more like a booster mask for your skin.
If your skin feels dry and dull with no hydration, then apply this mask. It gives intense hydration for dull skin. The good amount of serum rejuvenates your skin. It is a safe product that you can use for routine skin care. The product is also dermatologist tested.
PROS
Dermatologist tested
Enriched with vitamin C
10. Forest Essentials Tejasvi Brightening and Lightening Sheet Mask

The sheet mask from forest essential hydrates your skin. It also makes your skin smooth and supple. The sheet deeply nourishes your skin and glow with single use. It is a deep conditioning mask with ayurvedic formula.
Forest essential products are known for natural and herbal formula. So, even the sheet masks are free from chemicals and parabens. The price of the product is higher compared to other sheets masks in the market but it is worth the price.
PROS
Natural ingredients
Natural glow
11. Kara Radiance and Lifting Face Mask

The sheet mask refreshes your skin. It also leaves your skin with glowing effect. This gold sheet mask is to reduce the fine lines and also clear the spots on skin. You can also use the sheet to heal your sun damaged skin.
The sheet mask is formulated specially for oily and dry skin types. For oily skin, the sheet mask also helps in controlling sebum. The sheet mask comes with good amount of serum which hydrates your skin and also helps in retaining the moisture of skin. This way it is also helpful for dry skin. At last, I must mention about the price which is affordable to grab.
PROS
Very affordable
Hydrates skin
12. Skin Elements Face Mask Sheet With Green Tea & Neem Extracts

This face masks has the natural extracts like green tea and neem. Both the ingredients as essential for skin. The sheet masks doesn't drip and stays up for the comfortable application. You will have no breakouts with this sheet mask as it is of good quality.
You can also use this face sheet mask to fight the bacteria that causes skin infections as it contains neem. Green tea goodness helps to find the sun damage that you skin goes through on daily basis. The mask also hydrates skin and softens after the application. The oily skin must try this mask to stay away from acne.
The sheet mask cleanses your skin by removing the impurities and dead skin cells. All over, it is a must try product for healthy and refreshed skin experience.
PROS
Affordable product
Infused with natural ingredients(Neem and green tea)
Reduces blemishes
How to use face sheet mask?
You can use the sheet masks thrice or more times a week during any time of the day.There is no restriction of using before or after shower.The hydrating masks are good to use after a long day as it is soothing for your tired skin. You can also use one sheet mask for 2-3 uses a day.
You must follow the instructions that are mentioned on the package of the sheet mask. The below steps of using a sheet mask are common. You can check the way to use a sheet mask.
1. Cleanse your face before applying a sheet mask.
2. You can place the sheet mask in freezer before using for better results.
3. Place it on your clean face as it feature.
4. If the sheet mask comes with the serum, then apply the excess serum over your neck and elbows.
5. Massage the serum over your face as well.
6. Wait for 15-20 minutes for sheet mask to absorb your skin
(You can follow the time that is mentioned on the product)
7. Take off the sheet mask and pat your skin gently with a clean cloth.
Faqs
Should I wash face after sheet mask?
Do not wash your face after using sheet mask. The goodness of the mask needs time to absorbs your skin completely. Instead you can apply a moisturizer after removing the sheet.
Can I leave the sheet mask overnight?
It is a big no! You must keep the sheet mask only for 15-20 minutes or as mentioned on the product package but not overnight.
When you have no time for spa and salon, then you definitely need a sheet mask. So, the new trend of skin care is sheet masks and the choice must be the best. These face sheet masks allow you to experience healthy skin and that too instantly.
Hope the list of the best sheet masks in India is useful for you.