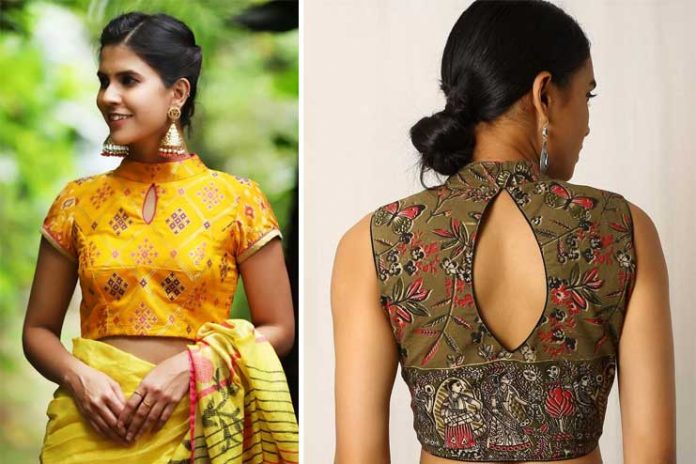 You select a saree that suits you well but the task is not done. Now, you need a fashionable and attractive blouse. The occasion comes nearer but you will be stuck with the blouse design and you leave are routine it to your designer's choice finally. Isn't it good to be quick at selecting your own design for a blouse?
The comfortable cotton fabric is loved in the form of tops, sarees and blouses. But the designs of the traditional cotton blouses are routine. You can get into the fashion wearing the cotton blouses as well. All the designs of cotton blouses are suitable for traditional sarees.
You have the trending designs for cotton blouses. Next time, you need not leave it to your designer's choice. You can choose your favourite design for your cotton blouse.
Switch to These Styles of Cotton Blouses
1. Cotton Blouse with High Neck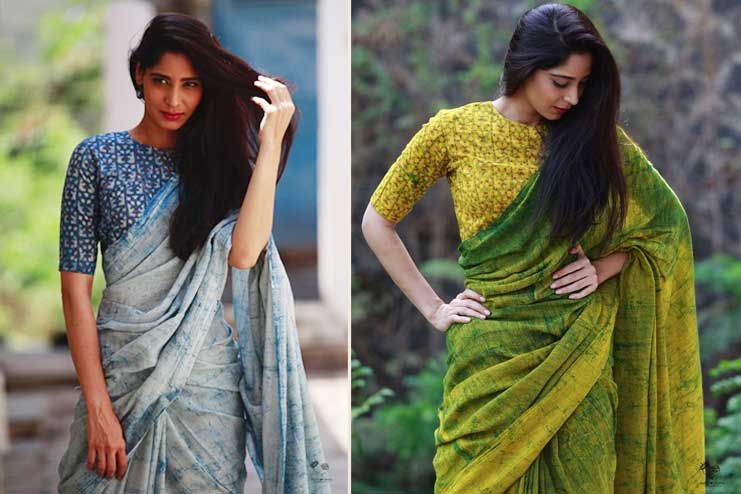 The finest fabric cotton needs the finest design. Cotton blouse with a high neck is a flawless combination since ages. The topmost preferred designs for cotton blouses are the high neck. It is still standing in the top designs as the complete look of blouse changes with the simple neck blouse. The cotton blouses with the high neck can be printed, with the patchwork designs. There is the flexibility of designing a cotton blouse even with high neck.
2. Cotton blouse with elbow length sleeves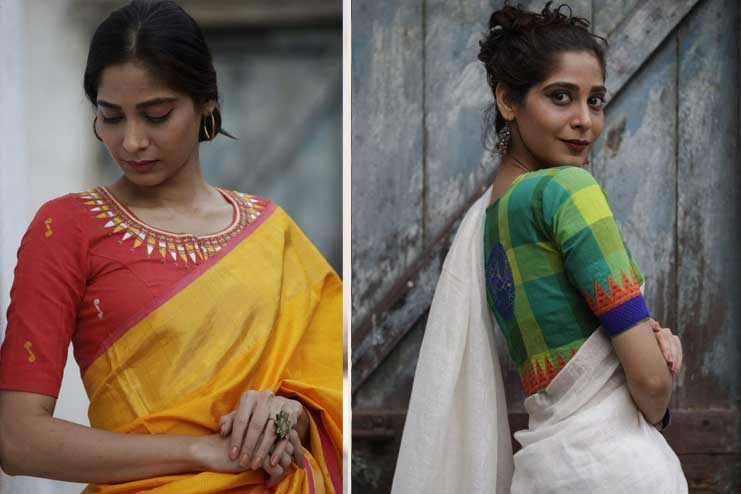 Elbow length sleeves may not look great for other outfits and fabrics but for cotton, it fits well.
Cotton blouse with elbow length sleeves is the new decent. It is not only for a decent look but also for a fashionable appearance. Any patter or design on the blouse can suit the elbow length sleeves. Your blouse looks gorgeously nice with elbow length sleeves and it is not outworn yet!
3. Sleeveless Cotton Blouse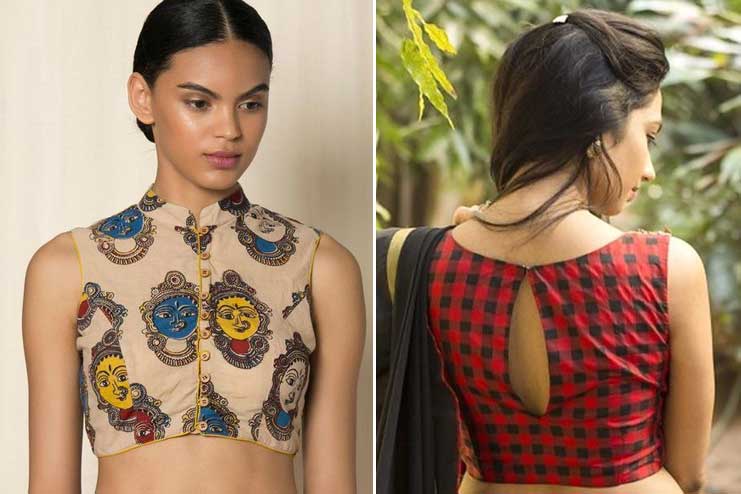 Some of the designs are meant forever in fashion and sleeveless is one of them. Can you ever get bored of wearing sleeveless? In fact, sleeveless the stylish form for any many outfits.
The prettiest designs that are loved by women is sleeveless. The ethnic blouse looks fashionable when they are designed to be sleeveless. A printed cotton sleeveless blouse is can make the best outfit of the day.
4. Cotton blouse with Peter pan collar neck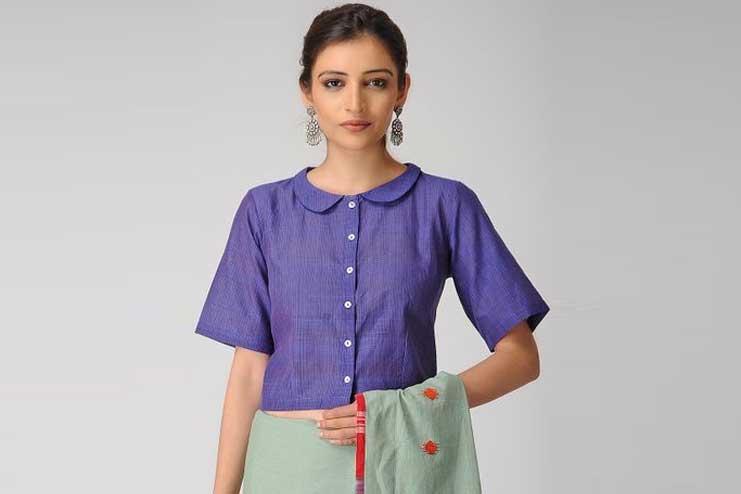 Collar necks for the cotton blouse is the oldest idea. The other type of collar neck is peter pan collar neck. Peter pan collar neck gives a chic look for an ethnic blouse as well.
You can make a stylish appearance with a simple yet well-designed blouse.
A well-designed blouse is a need for a saree. So, you can easily choose a peter pan collar neck for your cotton blouse.
5. Cotton Blouse With Mini Sleeves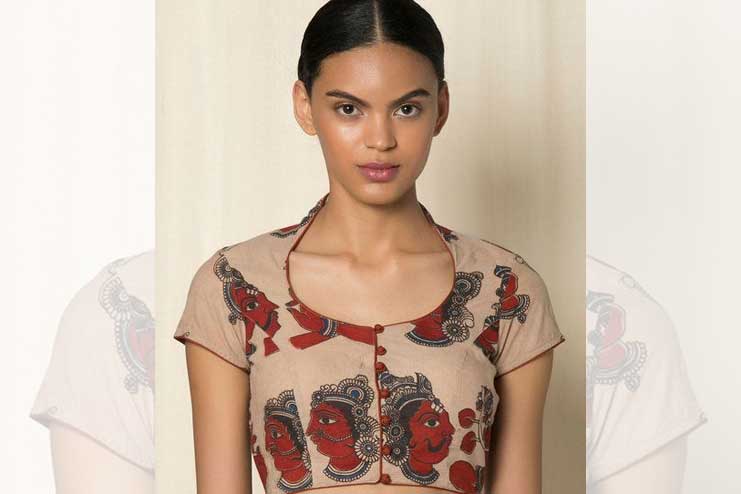 Mini sleeves suit for traditional and western outfits. The outfit looks elegant with mini sleeves. When you want a modest look without fussy designs, mini sleeves help you the way.
Cotton blouses with mini sleeves make you look young too. You will not find any flaw in wearing a cotton blouse with mini sleeves. The fancy saree or lehenga with mini sleeves look attractive. The main attraction goes on your beautiful hands when it is mini sleeves.
6. Cotton Blouse with slits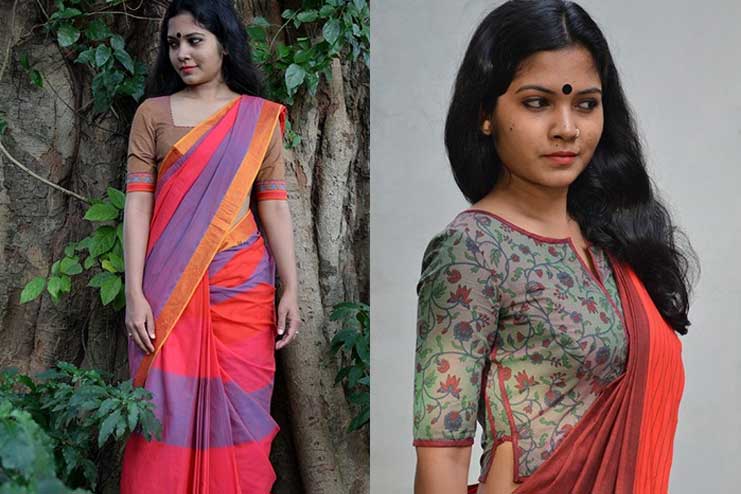 Slits are in the swing of fashionable outfits. If an outfit should look chic, then it is going slits. The mini slits for a blouse look creative and extremely pretty. You are getting to expand your fashion sense with various ideas like slits and knots.
If you think that slits are not for cotton blouses, you look at the above image. You better prefer a simple cotton blouse with dominating the slit designs.
7. Cotton Blouse with Front/Back keyhole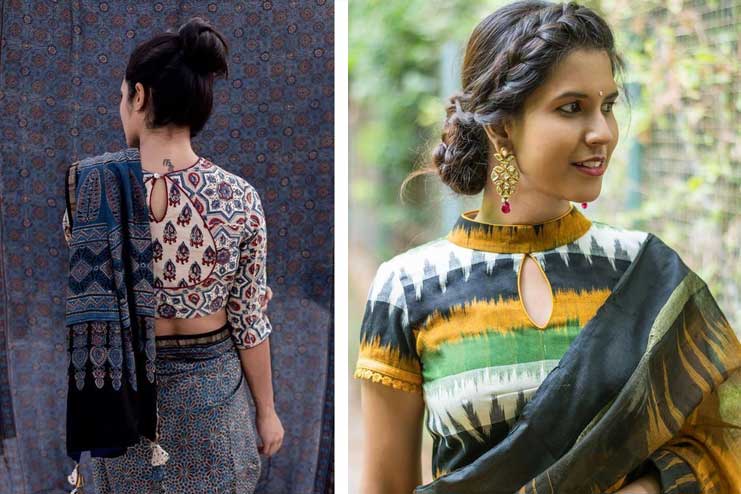 Keyhole makes the blouse look attractive. An ethnic blouse looks adorned with a simple keyhole design.
The keyhole design for a cotton blouse pulls you out from the boring designs. It is a preferred design for cotton blouses as it gives a unique look for the blouse itself.
8. Cotton Blouse with V shape Neck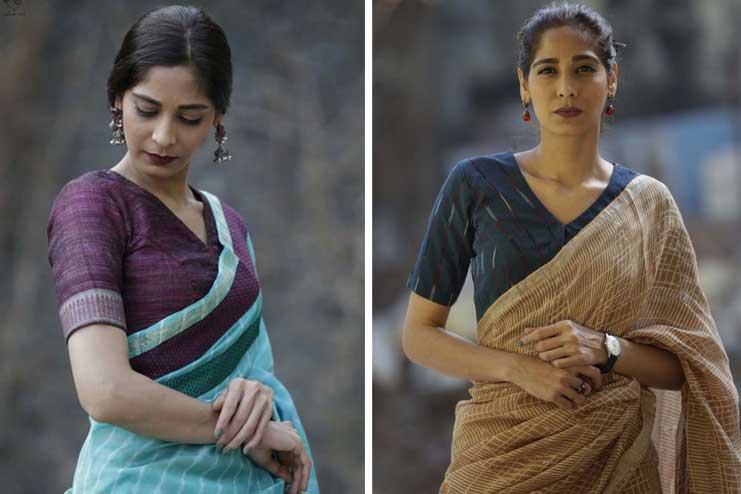 V shape neck is dignified and smart for women to wear. We call it smart, as it is both neat and stylish.
V shape neck suits a cotton blouse which is for casual wear or even a part wear blouse. You are giving your cotton blouse the finest design by selecting V shape neck. You can keep the sleeves elbow length or crop to mini sleeves. Either of the patterns are great with design.
9. Cotton Blouse With Deep Square shape Back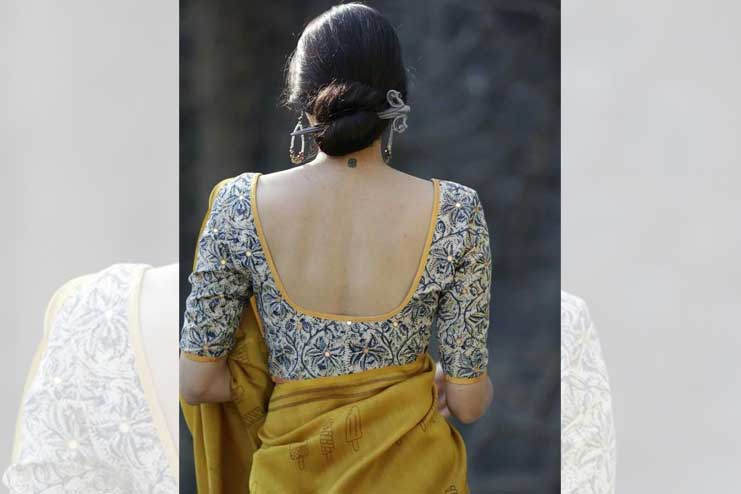 The blouses with deep backs are beautiful and it is perfect for cotton blouses. It is a neat design that is flexible to design with patchworks and piping for the blouses. The dark colour cotton blouses look beautiful the deep square shape.
10. Cotton Blouse With Ruffled Sleeves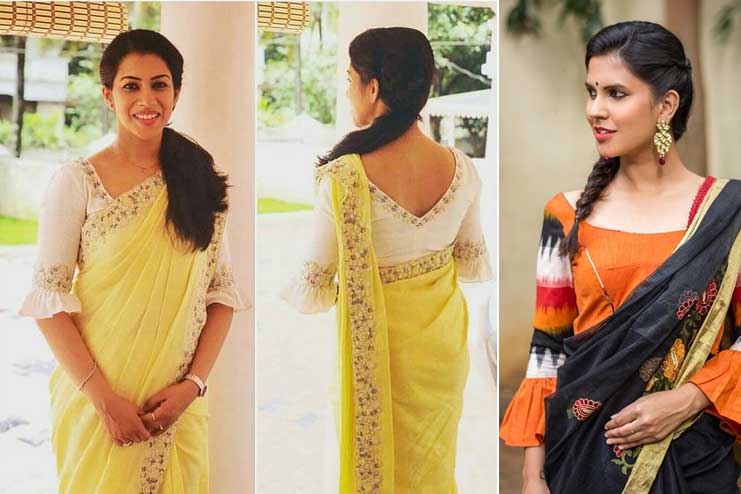 Ruffles attached to any outfit makes it look fancy and modish. As ruffles are part of western outfits, it gives the same look for the ethnic blouses.
Cotton blouses with ruffles are the latest design that goes well sarees. The simple cotton blouse can turn out as the gorgeous outfit for a special occasion with such latest designs. If you want to look chic with a unique style in sarees, then you must try the blouse with ruffles.
11. Cotton Blouses with Pleated Sleeves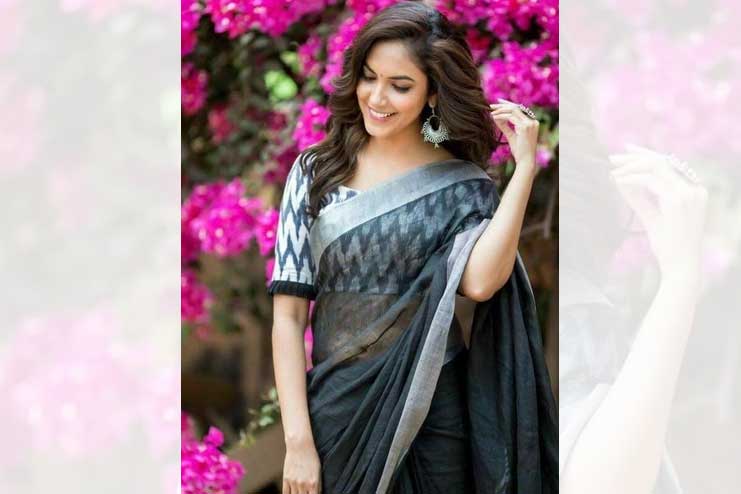 Pleats make the saree beautiful and they also can make a blouse attractive.
Attaching the tiny pleats to a cotton blouse is the latest design. Any pattern like printed, plain or patched work with pleated sleeves. The sleeves can be pleated even if they are short or elbow length. The colour of the pleats can be a contrast to elevate the designs of the pretty blouse. In the above image, the blouse in grey coloured and the pleats are full blacks. The perfection went with the pleats and the sleeves. So, you can look for something similar.
Cotton blouses are boring with routine designs. So, you need to the fashionable and attractive blouse designs. When you have no idea about the designs, your time goes search or selection. Such simple ideas can help to save your time and make a quick choice for your final outfit of the day.
We have covered all the trending designs of cotton blouses, for your easy pick.