Women have the playing properties like hair and nails. They give various shapes and colors to nails and hairs. In fact, young girls have some mannerisms of playing with their cute curls and trimming their beautiful nails. A girl who is self-obsessed with her nails and hair just can't leave it with the same color or shape for a longer time and it is boring to be unchanged.
Are you bored with the routine shape of your nails and want to give them a lovely shape?
Then you got to play shaping your nails this time. You have the various shape of nails and they are only suitable to certain finger shapes like thinner, taller and cute fat nails. Women strongly believe that something short is cute and something taller and thinner is elegant. But are you aware of which nail shape is suitable for your fingers? Not a problem if you are not aware of it.
I tried most of the below shapes and my all time favourite is square shaped nails. As my nails are short and fat, am fixed to the square shape. Check your fingers now and select a nail shape that suits your fingers best.
8 Nail Shapes- You Will Love the Shades and Shapes of Your Nails
1. Blunt Square Shaped Nails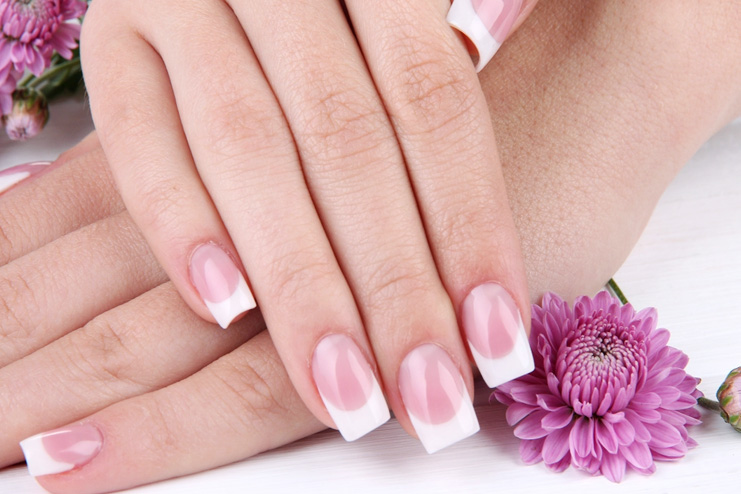 Square shaped nails are completely in square shape without any curves at the edges. The edges would be bit sharp and look like a half square. Square shape nails are of the prettiest shape a woman can have. If you have taller and fat fingers, then give your nails a square shape. Few things are pretty with curves but this nail shape look pretty even without a curve.
2. Half Moon Shaped Nail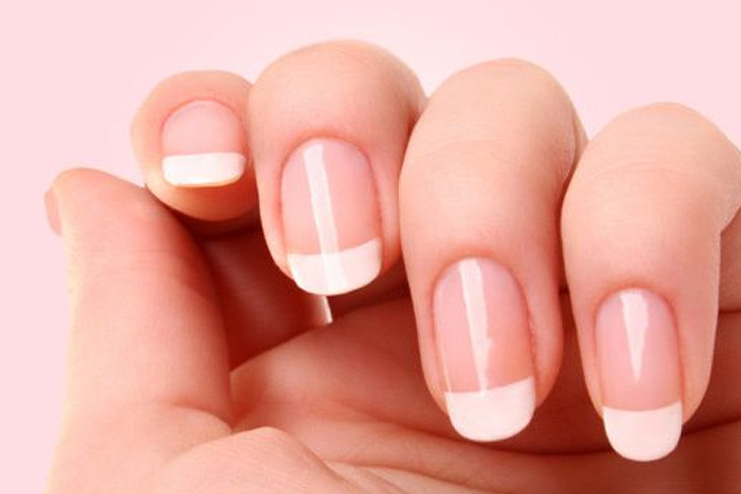 The curve of this rounded square is simply cool. It is the most common shape but still not losing its craze. This type of shape suits fat and short fingers. Your bubbly fingers look cute with this shape and it is broader enough to try lovely nail arts.
3. Perfect Oval Shaped Nails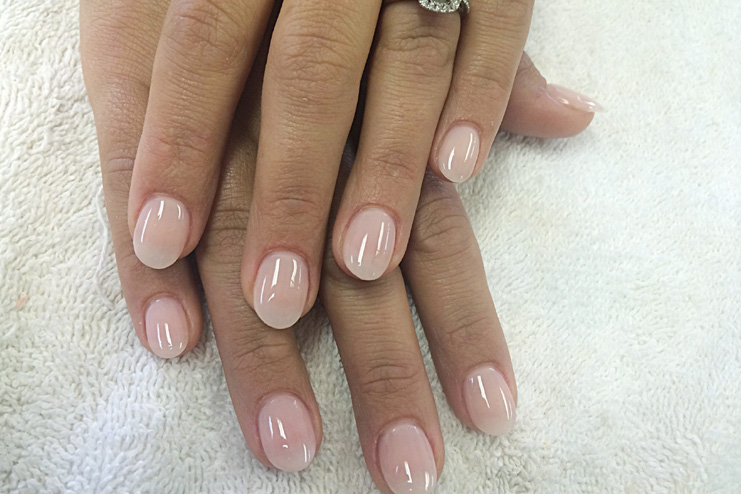 This nail shape is suitable for fat fingers and it is better to maintain the medium size of nails by good trimming. Let your nails get this lovely shape and look the change of your hand. A shiny nail gel will grab all the attention wherever you go.
4. Pointy Shaped Nails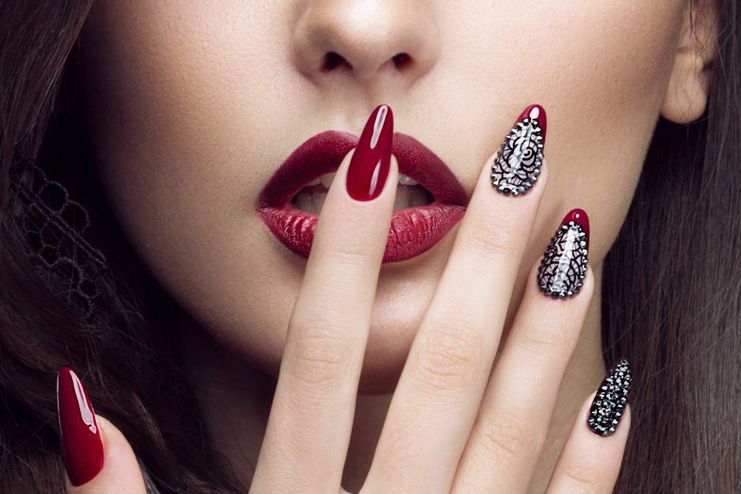 The whole nail shape remains natural but the cuticle part becomes sharp and pointy. Such nail shapes suits taller and thin nails. But it is suggested to maintain the cuticle part a bit blunt than needle sharp. In the above image, you have the pointy nails shape.
5. Almond Shaped Nails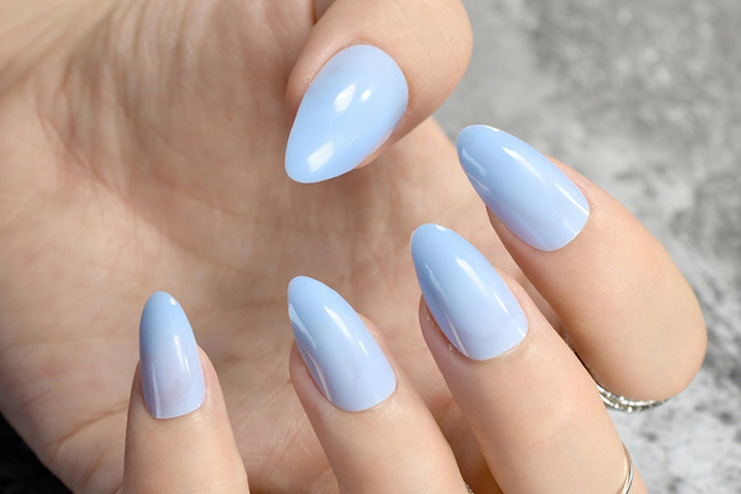 Almond shaped nails are suitable for fat fingers. This shape is one of the most loving shapes and looks elegant in shape. It is better you go with some simple glitters and light colour gen nails. You can also try glossy nail gel and it looks amazing glossy.
6. Edge Shaped Nails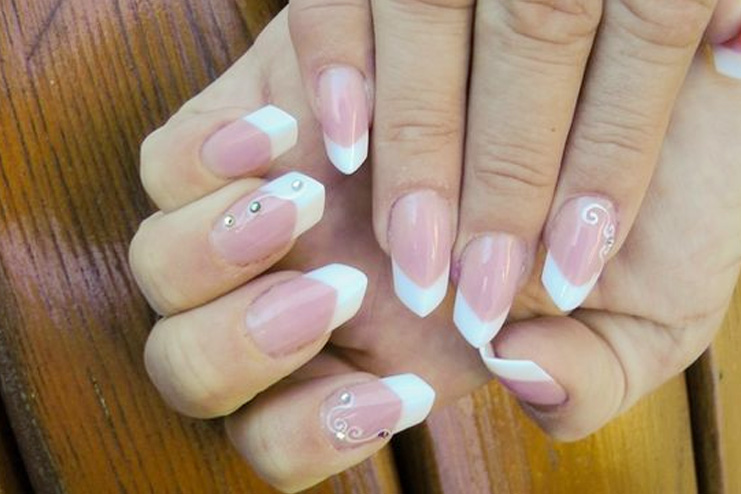 Arrow-shaped nails are slanted at edges and pointed at the end. (Cuticle)
They make a beautiful shape and they look like elegant coloured arrows. You can colour arrow shaped nails with light glossy shade with simple nail arts. Floral and geometrical nail art looks amazing on this shape.
7. Ballerina Shaped Nails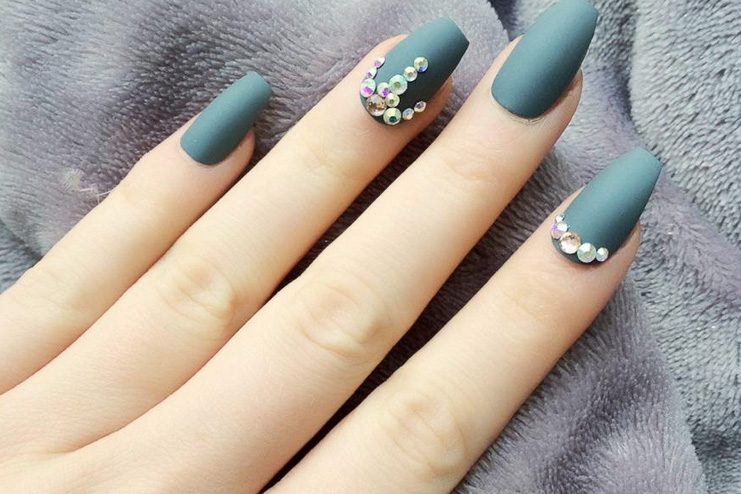 Women with taller fingers can grow ballerina shape nails. It is a simple thing to get ballerina's nails. The tall pointed nails should be cut off at the cuticle and that becomes a ballerina shape. Ballerina shape is trending these days. A matte dark shade looks awesome on ballerina shaped nails.
8. Slant Shaped Nails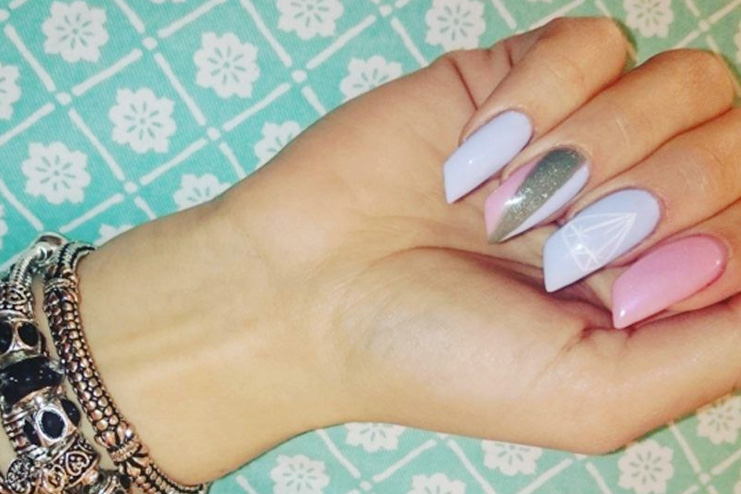 This slant shaped nails with a shiny gel looks great. Slant shaped nails are suitable for thinner nails. Floral and shiny nail arts will appear to be stylish on slant shaped nails.
Tips for nails:
Do not grow long nails, they may break and damage.
Do not maintain too pointy nails. You may hurt yourself or other with pointy nails.
If you want a specific nail shape, cut them and keep trimming them to get the desired shape.
Keep applying lemon juice to your nails to keep them stronger.
Your nails can get a unique shape just with some slight curves and trims. Now you need not go for a routine nail shape post finding such creative shapes. Team up your nails with pretty nail arts and shades along with these shapes. Follow the advice to keep them healthy and strong, then wonderful nails will be all yours.
Related Article: 8 Perfect Nail Art Brushes Which Are Flexible To Use For Any Nail Art