Every accessory of a woman is preferred to be brilliant and awesome. All this is to set perfect with women's dashing appearance. Any small miss of fashion gives them a bunch of comments. That is the reason women tend to maintain the fashion level high and the good appearance which gives tons of confidence.
Handbags must be the most attractive for a woman to be a stunner. If you carry a handbag that is matching your attire and accessories, there you make a style statement. Handbags are of many kinds and every bag has a purpose of its design.
The struggle to find a proper handbag goes tougher for many women. Everything matters coming to a handbag. To call it an iconic handbag, it should be made out of great material, lovely colours, handles and pockets.
Women just wander in stores and keep browsing online for handbags where all their stuff can fit in. So, we found few handbags out of many and which are standing as all-time best handbags.
Here is a guide that really makes your handbag selection easy and you can just elevate your fashion sense with these lovely bags.
10 Iconic Handbags You Can Steal the Style
1. Lavie: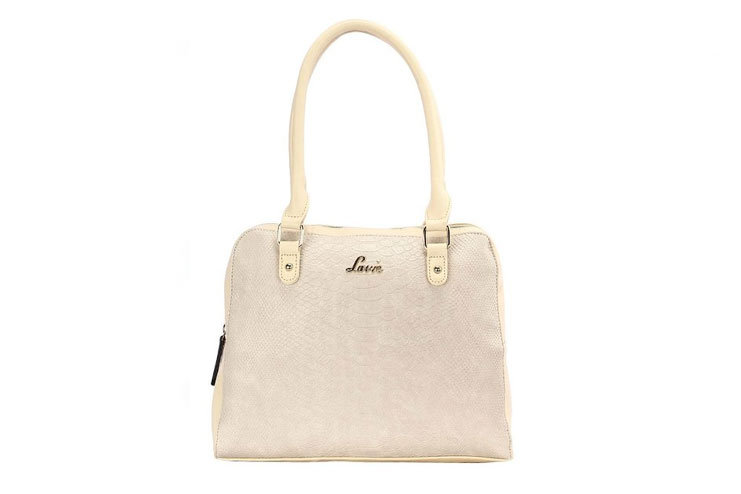 Lavie has the handbags in cool colours and with an extreme decent look. These standard bags are running as a trend and fashionable bags in India. Women love to hang up Lavie bags on their hands. The beautiful colours and designs are attracting women closer to them. Obviously! Anything attractive can't be left so easily. The wide range of these bags is available in many leading stores all over India. I love the peach colour in Lavie handbags. The style, designs of Lavie handbag appear cool on peach. You can happily wear them on formal wear or casual. The image shows you a light coloured bag which is simple and decent for daily use.
2. Caprese: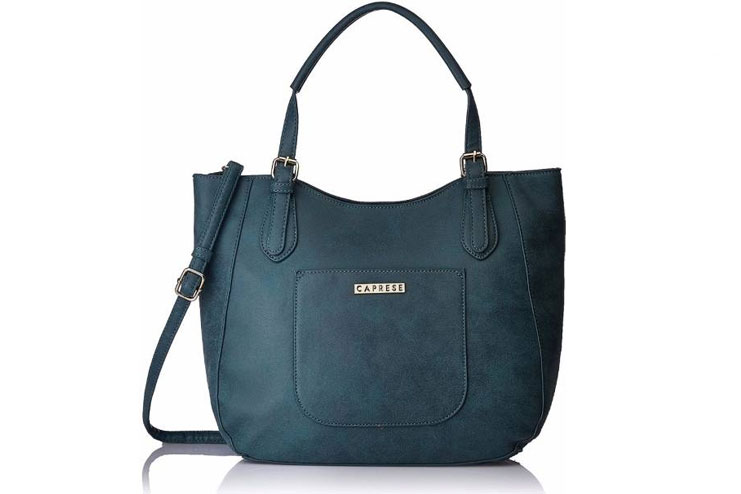 Carpese is full of brilliance. These handbags are the eye-catchers and you can just make heads turn wearing Caprese handbags. The look is stunning and makes you fall for them. All the grab of attraction by these bags is taken with perfect finishing and suitable combinations. There are made out of good fabrics. In the above image, you have a handbag to use it both ways sling and normal handbag.
3. Baggit: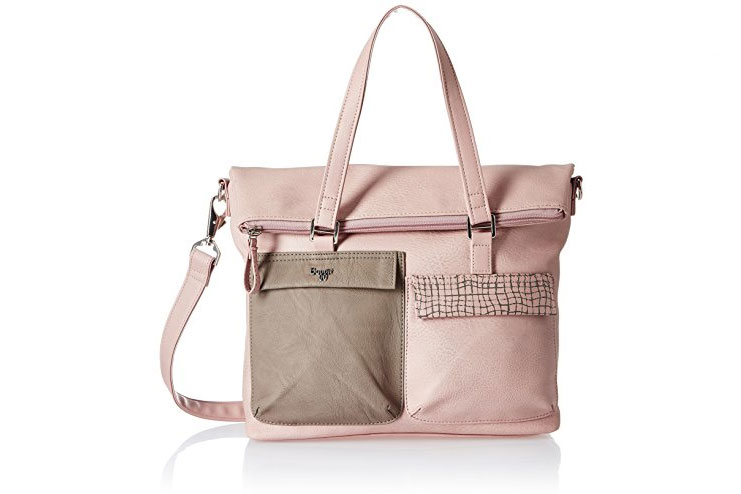 It gives you a comfy feeling carrying this handbag and you don't feel the heaviness. It can be easily carried anywhere. Baggit handbags are enough spacious and it is known for its great functionality. You can use it for daily purpose and it lasts longer. These bags are stunners in standard dark colours. Baggit handbags are greatly recommended by many of the customers. In the above image, you can have a look at the stylish pink handbag.
4. Ladida: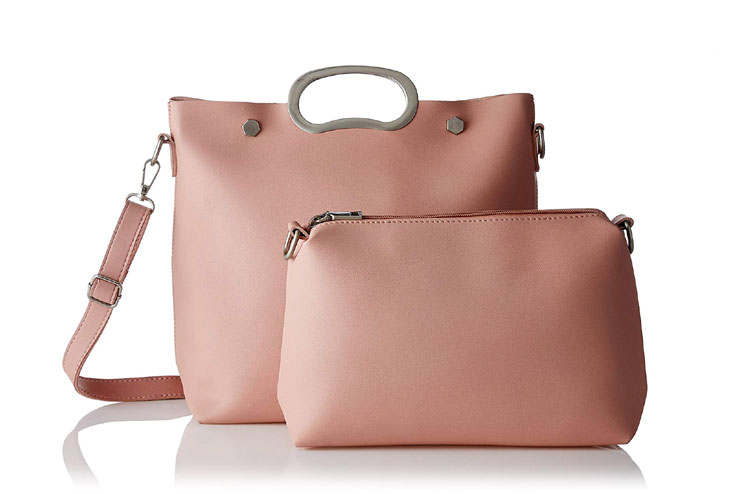 Ladida handbags are of the products which get recreated with innovative designs. They keep these bags trending with modern patterns, materials. These bags look unique and unusual. There are variations in handles, pockets, fabric and patterns. You can pair up these bags with casual or formal outfits. With no doubt, they will make you look rocking anyway. In the above image, there is a sling bag for your better idea. The lovely peach colour bag looks classy.
5. Da Milano: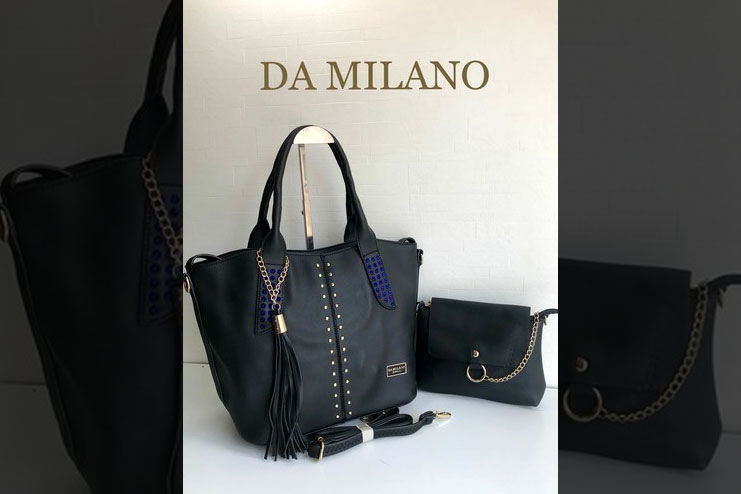 These bags are super cool. The wide varieties of Da Milano will not let you stick for one of them as all are good. The hanging out logo chain is an enhancing beauty to these bags. These bags can be used for casual use, parties and office wear. Check out the above image, you will find an awesome bag with some extra designs and it looks like a unique handbag. The priority goes to unique once in every woman's list.
6. Lino Perros: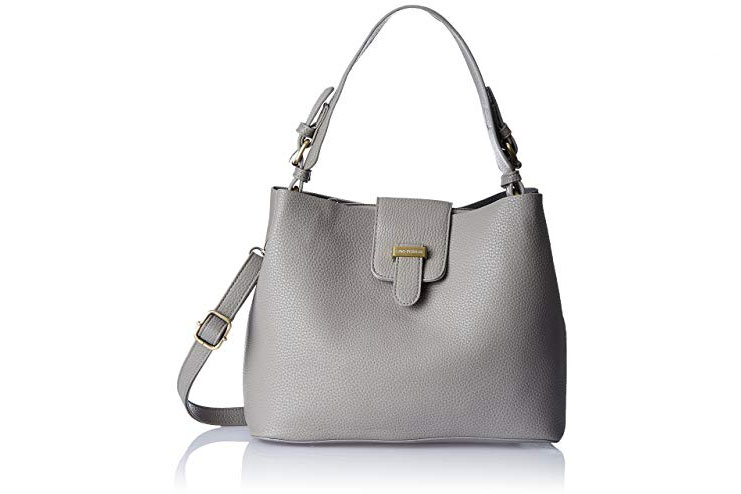 These handbags are the customized kind and made with trendy texture. The inner and outside finishing is perfect. Women are loving the quality of the bag and tote bags have got a huge craze. In the above image you can have a look at the stylish yet decent bag. Imagine pairing this bag with a modern outfit, you can just rock wearing it.
7. Butterfly: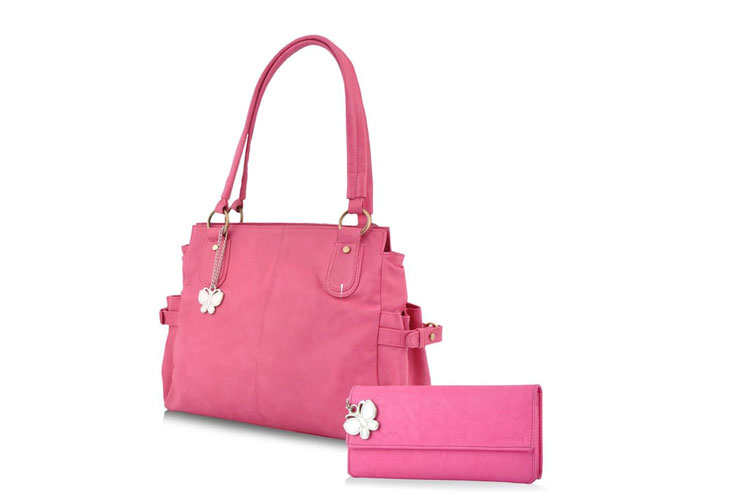 A butterfly is one of the leading bags. These bags are getting upgraded wisely in consideration to fabric and colours. The hanging of the logo of the butterfly is the prettiest. It is more like a complimentary thing of the butterfly hanging on every handbag. You can experience the best quality opting these bags and they will not let you disappoint in any way. They are well known for their standard of quality.
Handmade Handbags of Own
Now let us keep the branded bags aside. Just imagine about making a handbag of your own. You may think it is too difficulty preparing a bag with good finishing and right fabric. Considering all the things to make a lovely bag, you can make it for yourself. Something made out of our own gives immense satisfaction than buying a product. This is not keep away the pretty branded bags but it can be to bring out your creative side or your love towards fashion.
You can make a handbag with a few suggested material and good guidance for choosing colours.
How to Make Own Handmade Handbag?
Here, we have a few ideas to make handmade handbags of own.
1. Handmade Handbags with Felt Fabric: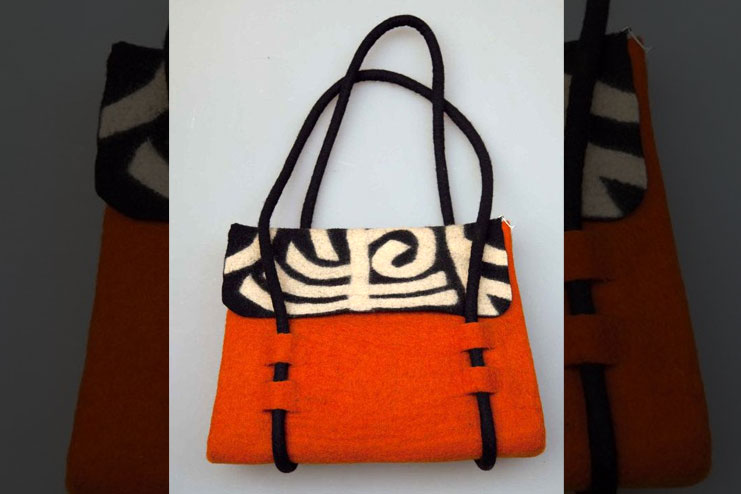 You can just a huge sheet of felt fabric to make a spacious bag. If you want to make a tiny or medium bag, then you can get a normal size of felt fabric. Felt fabric holds the things stuffed in the bag. If you want some extra decoration you can just collect the motifs and stitch finely on the bag before finishing it completely. You can use it just like any casual bag you purchase.
2. Pom-Pom Handmade Bags: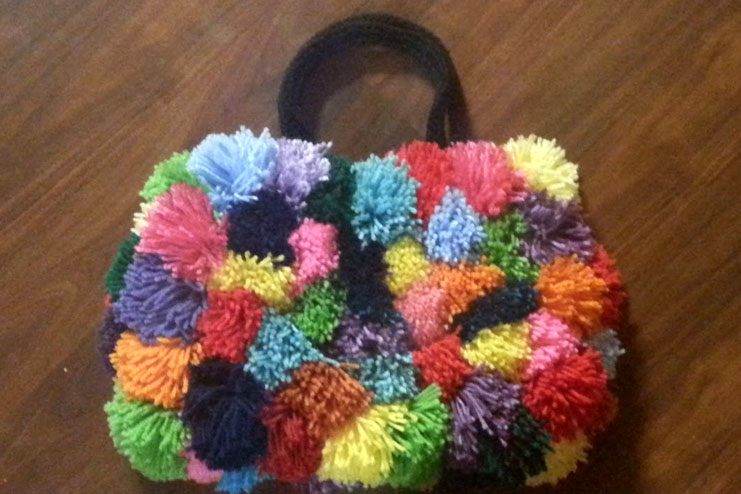 Pom Poms are the cutest things to attach to handbags. You don't need any extra decoration after using pom-pom for a handmade bag. You can just stitch a bag and stick pom poms to it or stitch for a permanent stay of pom poms on the bag. You can either attach the pom poms for a cute look to the handbag or make a handbag completely with pom poms. In the above image, there is pom-pom handbag and it looks so perfect with pom poms.
How to Make Pom Poms?
3. Cotton Handmade Handbag: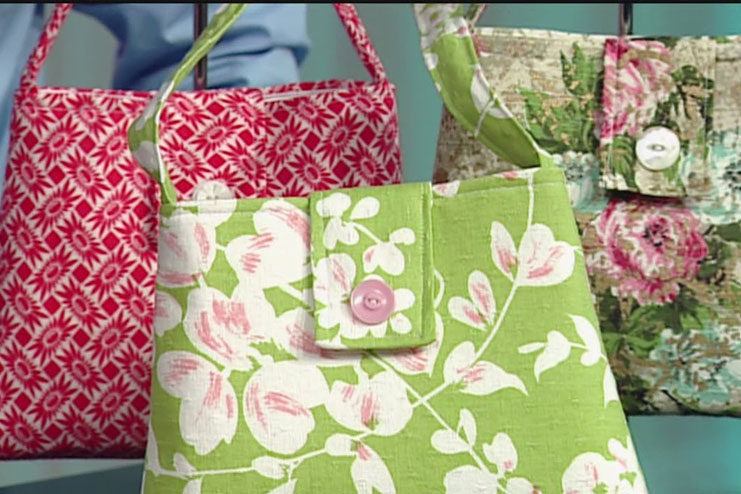 Select a cotton fabric which has beautiful floral prints on it. Make a bag and attach a button where you can close easily like as shown in the image. You can also select a plain cotton fabric and patch it up with your favourite motifs. In the above image, you can have a look at the own made handbag and it not less to any ready-made handbags. You can also attach some hangings to make it funky.
4. Handmade Handbag With Tassels: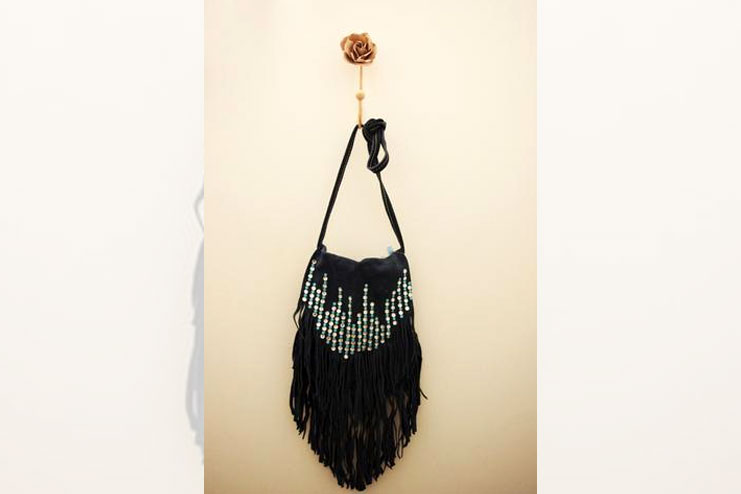 Handbag made out of any fabric can go with tassels. It works great for handmade. Making tussles is an easy task and the tiny hanging all around the bag looks pretty. They give you the perfect handmade.
Make the handbags of your own which are of no expense. The experiment of making the handbags will make you try more and more. You can give a funky look or folky look with some different elements while making the handbags. While purchasing the handbag do check for the brands and other comfort things. You may love your fashion creativity and sense when choosing something right for you. Just Slay with your own style!