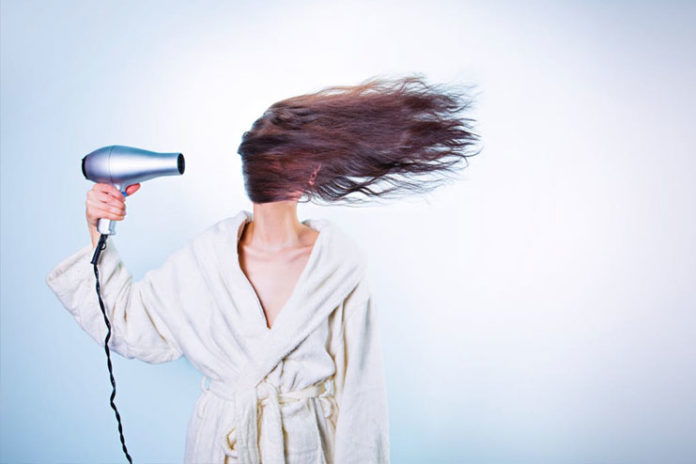 I am sure a lot of ladies will agree, That the best part of getting your haircut is probably the smooth finish your hair gets after the salon blow dries and sets your perfect new hairstyle in a perfect way. It looks more silky, shiny and lustrous, and we can't keep our hands off our freshly blow dried tresses. But, what if you told you the exact secret salon techniques that give you those wonderful, soft tresses to keep your bad hair days at bay. Well, we uncover some really great tips that can help you achieve those perfectly blow dry hair at home.
How To Blow Dry Every Type of Hair-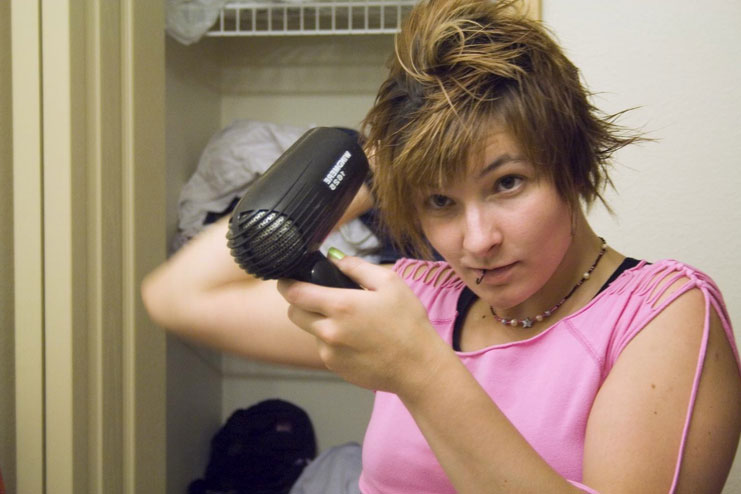 1.Blow Dry Short hair-
Blow drying short hair can be tricky at times as, in an effort to reach to the roots, the hair can go really awry and not look really as smooth. But here is how you can blow dry small hair like a pro.
Start by applying for a leave in conditioner to your hair and spread it out to the length.
If your hair in the crown is a little longer, tuck them away with the help of a hair clip.
Use a paddle brush to brush your hair while blow drying
Start from the back of your head and sweep the brush in down ward direction.
Remove the clip and sweep the front hair backward while blowing, This will make your hair look voluminous and thick.
2.Blow Dry Medium hair-
Medium hair is the easiest length of hair to blow dry. If you use clips to section it and master this technique you can get great results.
Start but spritzing serum and leave in heat protectant for your hair.
Use a pointy end comb and make sections of your hair. Clip all the section and leave only the lowest hair.
Now start blowing air at the roots first and then using a round brush pull it outwards.
The round brush will remove frizz and add shine.
Remove clips and blow dry every section one by with the hair placed above the brush.
The hair on your crown should be brushed backward with dryer nozzle at the base.
In the end, if you have bangs, blow dry the bangs in the forward sweep.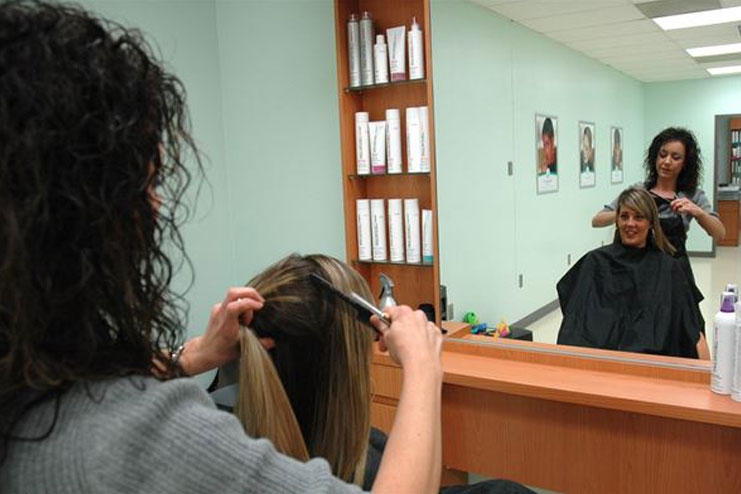 3.Long hair-
Blow drying Long hair is probably the most difficult of all the hair lengths. Long hair also tends to go dry on the ends which will make the effect less appealing. To achieve the perfect salon like finish here is what you have to do.
Apply a softening serum to your ends and use your hands to spread it throughout the hair.
Use a comb to remove any tangles and section it according to your convenience.
Now, take the lower most section of hair and place it on a round brush and pull it away while blowing air from the roots to the ends.
Repeat for every section, and work your way up till the crown.
If you have bangs, always side sweep bangs in the forward direction and blow dry hair.
Now use a leave in shine spray to keep them shiny and healthy.
Genius Hacks To Achieve The Perfect Salon Blow Dry Look.
1. Always blow dry hair which is not too wet. Your hair should be moist and not damp. The presence of excess water will make the blow dry a very long process and also give you short lasting results.
2. Choose the right brush. If you have either slightly textured or proper curly hair, you must definitely go for a big diameter round brush with boar hair to reduce the frizz, impart shine and give you a smooth finish.
3. Always use a heat protectant. The heat protectant will not only protect your hair from the heat but also make your hair look more textured and deep.
4. Always brush your hair out while blowing through the dryer, this will ensure you reduce the frizz and smoothen out the entire length of your hair. Start from the roots with your brush under the section of hair and work your way out.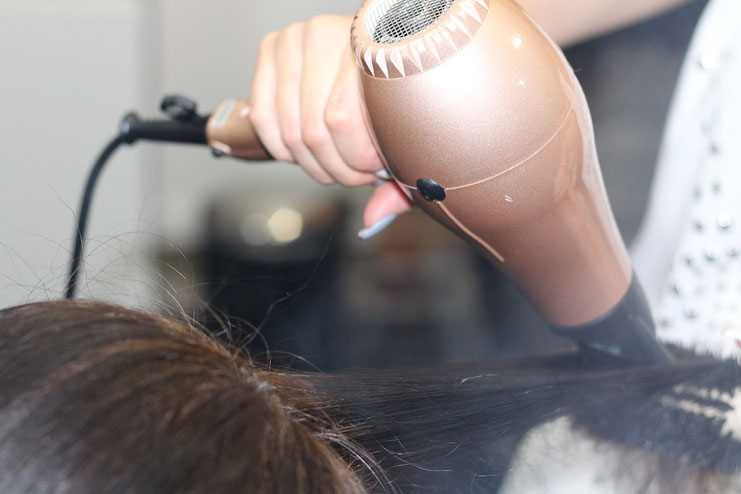 5. We cannot stress enough on the amount of difference that this little attachment makes. For Salon smooth hair make use of the Nozzle. It is the perfect way to concentrate the heat on hair cuticle and tame them for a longer time.
6. For a bouncy blow dry this quick tip will make all the difference. Always flip your entire hair down and blow the dryer to the roots. Brush it upwards from roots to ends and flip back hair again. Now, use your finger to place them like you want and do not brush again.
7. To avoid fly away hair, keep away from plastic brush and combs. Use a boar or nylon brush to keep static energy from developing.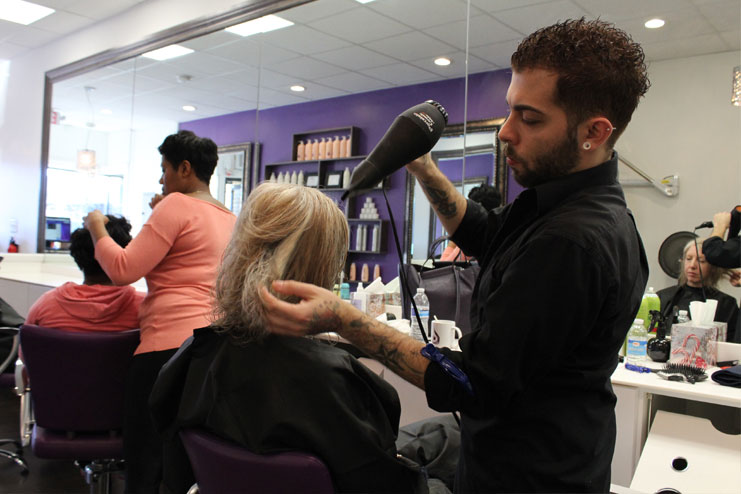 8. To keep your Blow dry look for a longer time, use a silk pillow that will keep your hair smooth and prevent any type of damage to the cuticles. This habit is a great beauty tip to protect your hair. Even in general, sleeping with a silk pillow case will keep your hair healthy and protected from damage.
9. If you are not doing this style for an occasion but for a casual day, avoid using a hair setting spray. This can reduce the life of your hair style.
With these styling tips, Styling your hair with a perfect salon like blow dry look has never been easier. Use all these tips and try doing it at home. Do let us know, how well your experiments to achieve that look, go. We would love to hear from you.