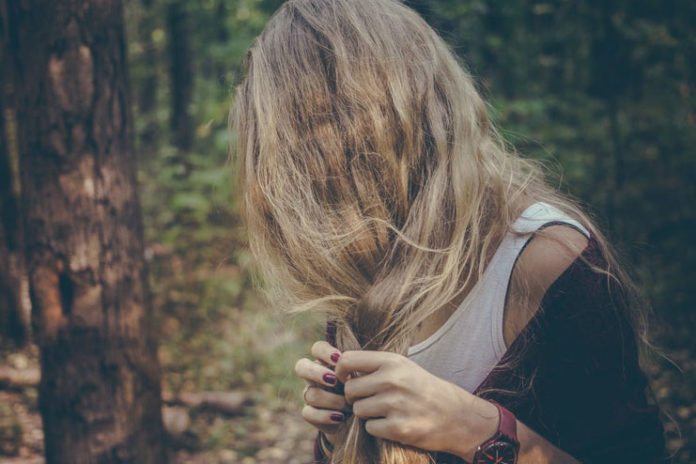 Olive oil with its immense health benefits has already become one of the most sought after oil for cooking and other health and beauty uses. But one of the most important benefits of olive which has been a beauty secret used by ladies since ancient times is its use for treating Dry, damaged and frizzy hair. Olive oil serves as a miracle remedy for women suffering from dry hair. It not just improves the texture but it nourishes the damaged unhealthy hair from within and provides it shine and hydration. To make the best use of the miracle oil use this olive oil remedy to treat dry hair Problems, and say bye to Frizzy and dry hair.
Olive Oil Remedy For dry Hair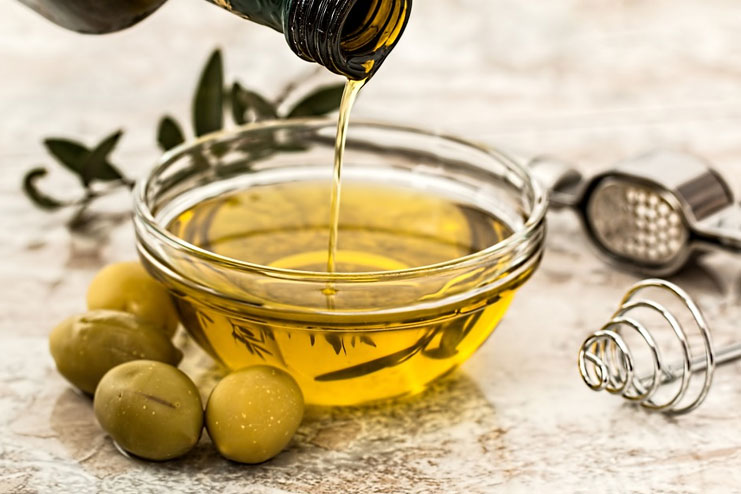 Olive oil contains a large reserve of anti oxidants that nourish the hair and protect it from free radical damage, and thus, protecting it from premature aging and breaking . Olive oil is a great hydrating oil that keeps the scalp from losing its natural oil and moisture. It reduces flaky scalp and nourishes the scalp skin. It makes the hair more manageable and strong. To make the best use of its benefits here is how to use it,
1. Olive Oil on Wet Hair-
Olive oil is a better hydrating oil than the others cause it penetrates deep into the hair shaft and nourishes even the driest and brittle hair. Applying olive oil on wet hair makes the hair to get deeply nourished as the hair shaft remains opened up after a hair wash and it allows the oil to seep in deeply into the hair. To apply olive oil on wet hair,
Wash your hair nicely in warm water.
Condition them and wash off the conditioner thoroughly.
Apply about 2 to 3 tsp of olive oil to wet hair and spread thoroughly.
Let your hair dry out properly. For oil free hair wash it again the next day. You may repeat this process every alternate wash
The results of the wet application of olive oil, are amazing.
2. Olive Oil on Dry Hair-
For people who do not have time to follow the wet hair routine or do not have hair that is very damaged, can apply this technique for yielding best results of this super beneficial olive oil.
Heat up some amount of olive oil to make it warm. Do not overheat.
Comb your hair and remove any tangles. Separate it into sections.
Apply these to the ends of your hair shafts. And the length of your hair.
Spread the oil with your palms and massage scalp for 5 mins.
Tie your hair in a hot towel for 15 mins, or take a steam bath.
Leave it overnight and wash the other day.
3. Olive Oil and Banana Mask-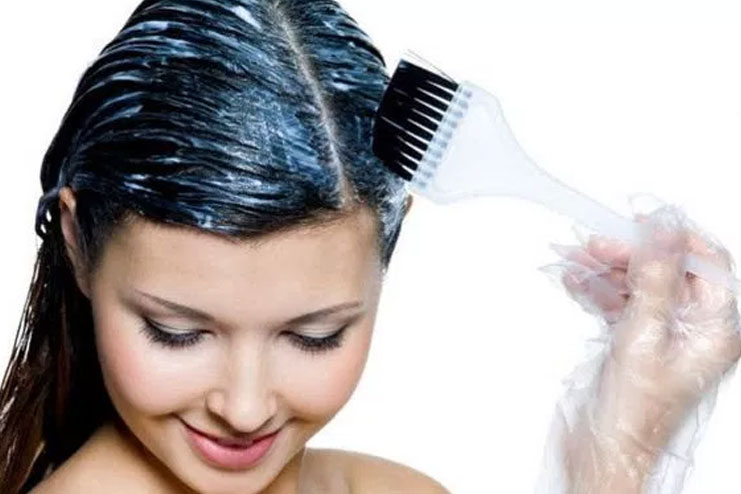 An excellent hair conditioner, banana is known for repairing the dry frizzy hair ends by providing essential conditioning to the hair ends. This is one of the best remedies for people who want to treat the texture of their hair and make it smooth.
Take 2 bananas, peel off their skin and Mash it in a bowl.
Add 4 spoons of Olive oil and mix it well.
Apply this pack to your skin with the ends first.
You need not apply it to your scalp, But only a few inches away from the scalp.
Let it remain on your head for 30-40 mins and wash it off with a herbal shampoo.
Repeat this process every alternate week for best results.
4. Olive Oil and Honey-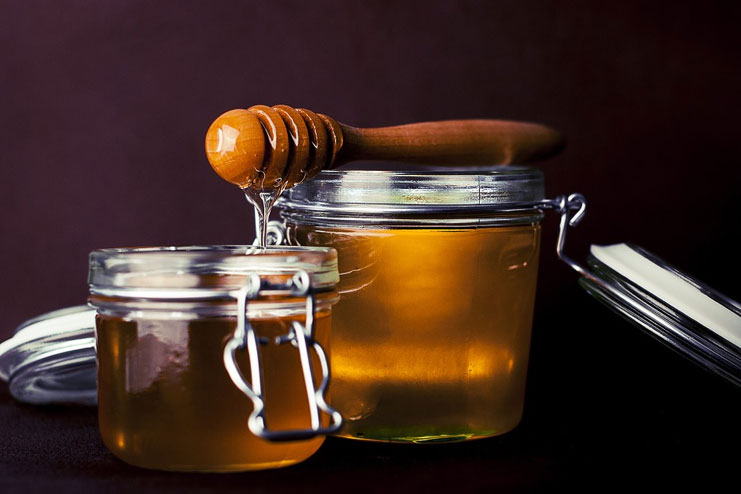 Honey acts as an excellent moisturizer as it keeps the hair nourished by the intense moisturization deep into to shaft and locking the moisture inside the hair for long. A study has also proven that honey proves as a great way of treating seborrheic dermatitis and dandruff of the dry scalp. It not just has great health benefits but also for dry hair and skin. To get the best benefits out of honey combined with olive oil here is how to do it.
Just mix half a cup of honey, with a half cup of olive oil.4
Mix it and microwave for 10 seconds.
Apply over dry hair shafts and ends properly.
Tie your hair in a hot towel and keep it for 30mins.
Rinse your hair with warm water and a mild shampoo.
Repeat it at least once a week. This pack gives excellent results is just a few uses.
5. Coconut Oil with Olive Oil-
Two of the best hair oils to condition your hair can work together as a sure shot remedy to cure your hair dryness. Coconut oil is known to help hair maintain its protein, and olive oil acts like a hyper nourishment. Mix these together and you have yourself a magic concoction.
Mix a measure of Coconut oil to Olive oil in the ratio 1:1
Heat it for a few seconds in microwave
Apply it thoroughly to your roots, ends and the hair scalp.
Massage gently for 20 mins.
You may optionally leave it over night, or wash it off after 1 hour.
For best result follow this routine 2 to 3 times a week. In only about 2 weeks time, you will notice the great results.
6. Olive oil and Egg-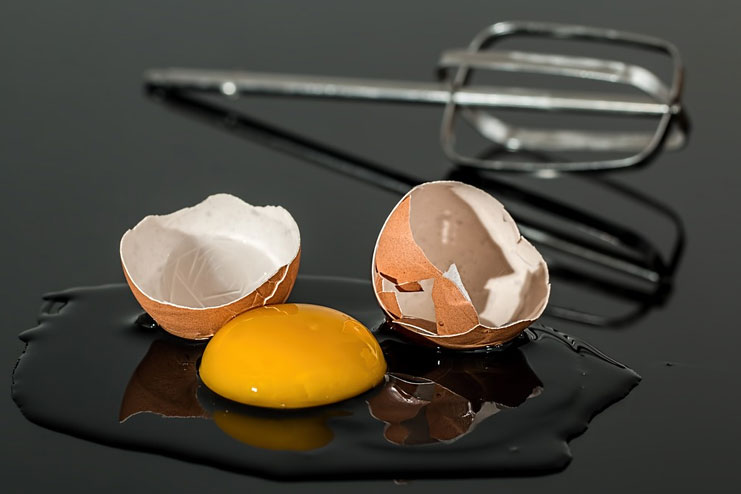 Using egg masks over your hair can be extremely beneficial for women with dry hair. The yolk of the egg contains heavy fats that are known to smoothen the most frizzy hair. It protects the hair by making it stronger and healthier too. The egg yolk is really great for treating dryness.
Add 2 egg yolks in a bowl and beat it together.
Add 4 tsp olive oil to it and mix it together well.
Apply it over your entire length of hair and also to your roots.
Cover your hair with a shower cap and keep it on for 20mins.
Wash your hair with cold water and mild herbal shampoo.
Repeat once every week for best results.
Hair Care Tips For Dry Hair Using Olive Oil-
For making the best possible use of this hair oil ensure that you follow some basic hair oiling techniques that will improve the results of olive oil and make your hair smooth in texture and prevent the dry hair breakage and hair fall.
Always massage your hair for a good 15 to 20 mins after applying this oil. Use your fingers and apply medium pressure. Massage in circular motions throughout your head.
For better absorption of this oil into your hair shaft, take a towel and dip it in hot water. Now twist it to remove all the water off and tie this hot towel on your head for 15 mins. This ensures a great conditioning to your dry hair ends.
Olive oil is also sometimes used as a cure for inhibiting Lice growth. Apply olive oil if you have Lice and Leave it on for 15 mins. Use a sharp toothed comb and gently comb out all your hair. This will pull out all the lice along with their nits.
Olive oil is a great way to scrape out the dandruff flakes for people with chronic dandruff conditions. Apply this oil and comb out the flakes with the help of a small comb. Do not use it aggressively as it can cause injury of the scalp.
Dry hair is prone extensively to break to split ends. Olive oil is a great way to reduce and treat split ends, just apply a few tea spoons of oil on your ends and spread it nicely with your palms. Wrap a hot towel or shower cap and leave it for a few minutes. Wash it off with a mild shampoo and use a conditioner only on your ends.
If you have very dry and fragile ends, apply a little bit of oil to your wet hair after every wash. Especially to your dry hair ends. It will keep them from further abrasive damage and protect them.