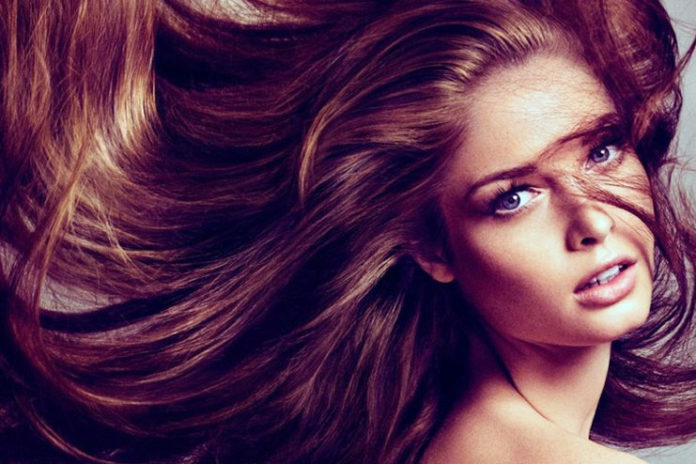 Many of us hate using chemical shampoos, as it can make our hair look more dry, frizzy, as well as damage the hair cells. So, we always search for natural organic shampoos, that can make our hair and the scalp look more thriving. However, most of the time lack of information often lead us to wrong selection or sometimes poor and duplicate products.
Whenever there are new high end hair care products in the market, we get excited to try that brand and give it a shot. But, when these products stop working all we can think about is the use of herbal or natural and organic shampoos that give us relief from bad hair. So here, are some natural organic shampoo products that can really help to regain your hair quality and make you beautiful again
Natural Organic Shampoo
1. Khadi Herbal Amla & Bhringraj Shampoo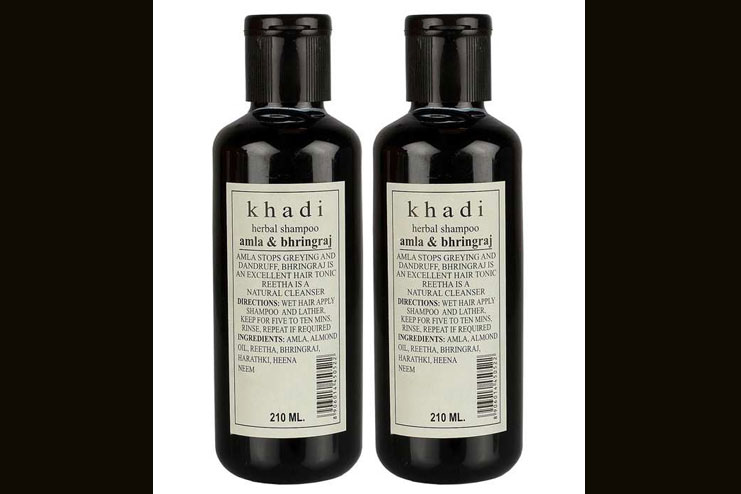 Price: Rs 172 /-
This herbal and natural shampoo contains the extracts of sesame oil, amla, brahmi, as well as bhringraj. It also have many active ingredients like the henna, reetha, glycerine, neem extracts, and kali. This natural organic shampoo claims that it can help to remove the impurities from the scalp because of its neem extracts, and enhance your hair growth because of its amla and bhringraj extracts.
Different Types Of Hair Mask Using Egg (Read Here)
2. Khadi Herbal Shikakai Shampoo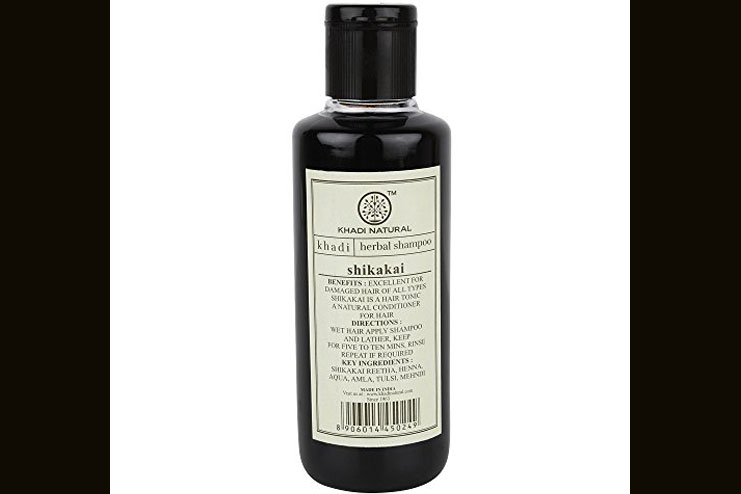 Price: Rs 190 /-
This herbal shampoo have many natural ingredients like amla, shikakai, tulsi, lemon, mehndi, trifala as well as rare herbs. Shikakai works as a natural conditioner. This product can give you a super soft as well as silky hair because of the presence of shikakai and trifala extracts and help to detoxify the scalp and Tulsi help to fight the dandruff with its antiseptic properties.
3. Fab India Lemon Mint Shampoo For Hair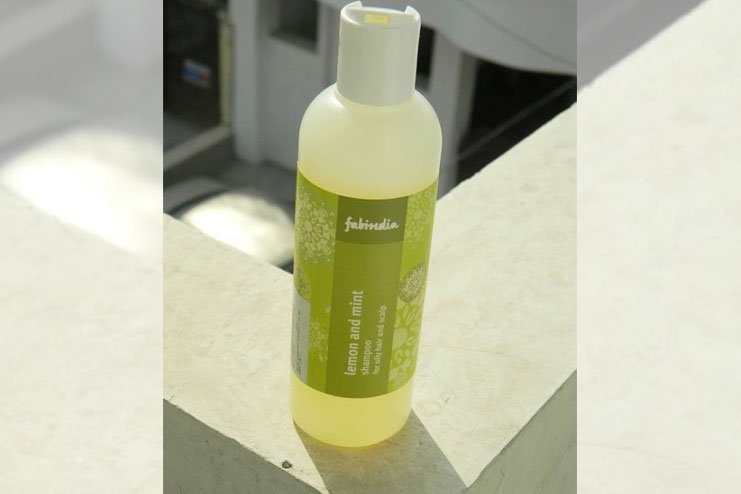 Price: Rs.300 /-
This shampoo can pretty effectively deal with the dull as well as dry hair. It is basically formulated with the lemon and mint oil to clean as well as rebalance the oiliness from the scalp, giving your hair a very natural bounce.
4. Vaadi Herbals Amla Shampoo With Shikakai And Reetha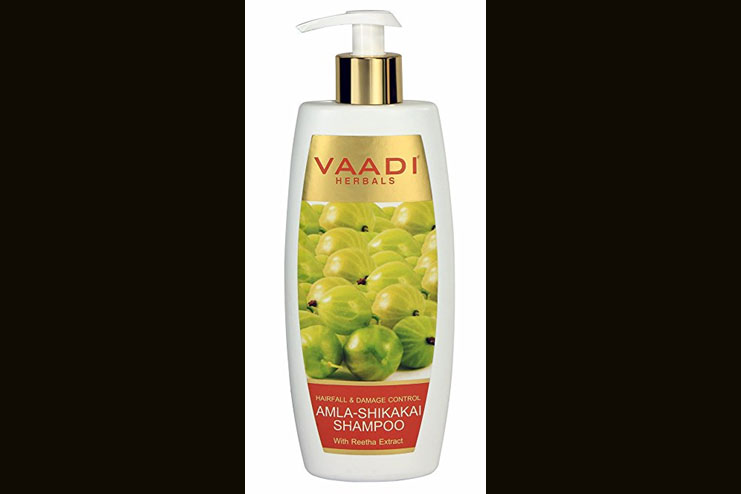 Price: Rs 155 /-
This herbal shampoo is enriched with the goodness of Shikakai, Amla, as well as Reetha. It also have soy protein which can help to provide the nourishment on your hair and also promote the hair growth. Amla can help to promote the hair growth. Shikakai is also an excellent conditioner and reetha is naturally a foaming cleanser.
5. Vaadi Herbals Anti-Dandruff Shampoo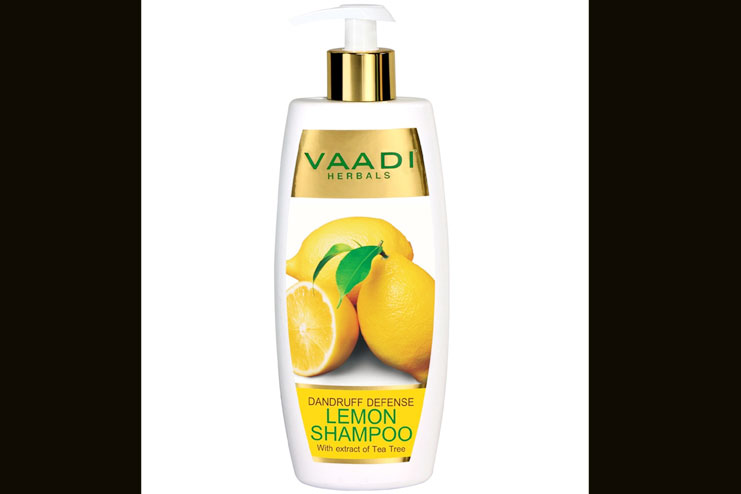 Price: Rs 177 /-
This Vaadi herbal anti dandruff shampoo with lemon and tea tree oil extract is enriched with lemon and tea tree oil. Lemon works as a citric acid, and makes it an excellent ingredient to fight for dandruff. Tea tree oil can work as an important ingredient to fight acne on your scalp and bacteria that also cause dandruff. It also have a blend of aromatic oils, with shikakai for the natural conditioning and neem extracts for antiseptic action on the scalp. Neem can help to cure any boils or even zits on the scalp. This shampoo is also great if you are suffering from dandruff or itchy scalp conditions.
6. Aloe Veda Herbal Conditioning Shampoo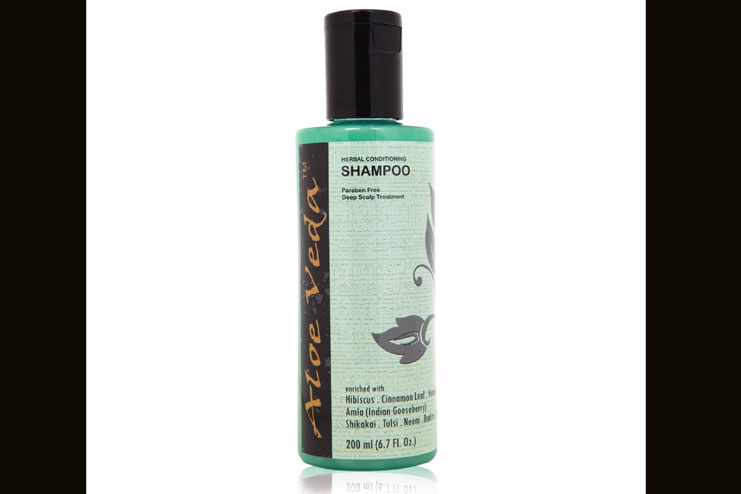 Price: Rs 145 /-
This herbal and natural shampoo have the extracts of cinnamon leaf, neem, hibiscus leaf, amla, tulsi, shikakai and many more ingredients. This shampoo can last quite a long time as very little quantity can go pretty long way. It can also give soft as well as shiny hair and prevent the occurrence of dandruff or itchiness.
7. Aloe Veda Anti Dandruff Cleansing Shampoo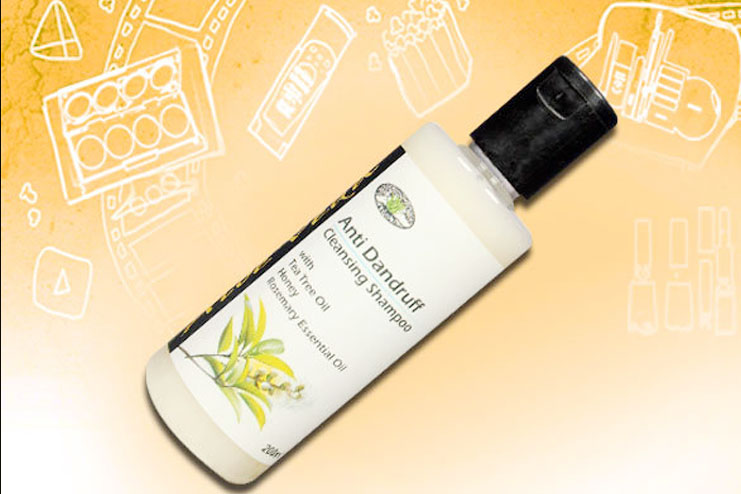 Price: Rs 216 /-
With dandruff being one of the most primary concern for a lot of people, aloe veda anti dandruff cleansing shampoo with tea tree oil has surely become a winner. The presence of tea tree oil in the antiseptic can keep its infections at bay. It is because of the tea tree oil, it help to keep the itching at a bay and can also indirectly, reduce the hair fall too.
8. Aura Vedic Harmonizing Hair Cleanser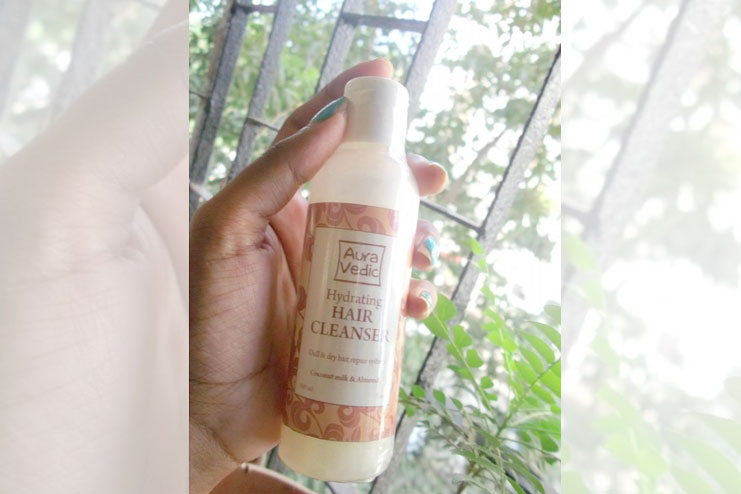 Price: Rs 300 /-
Aura Vedic is famous for making herbal products with minimum chemicals for its preservation purpose. This harmonizing hair cleanser also claims that it can balance the secretion of sebum and help the oily or dry scalp issues. It does not leave the hair limp or even dry but can add bounce as well as shine instead. It is very mild on your hair and help in balancing the oil. The absence of all the harsh chemicals also make it an amazing hair fall preventive shampoo.
DIY Ginger Oil For Hair Growth (Read Here)
9. Aloe Veda Mild Nourishing Shampoo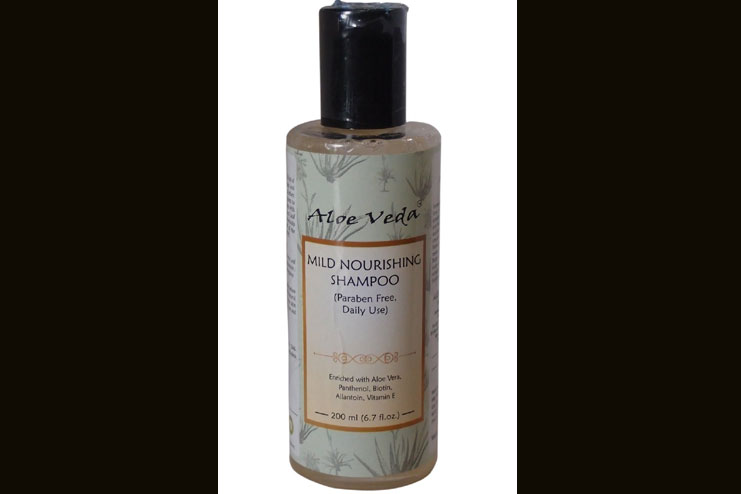 Price: Rs 142 /-
This amazing organic shampoo is for everyday use and it is very mild as well suited for everyday use. It contains some of the most amazing conditioning elements and is very effective in making the hair shiny as well as silky, just the way you wish it to be.
10. Omved Purifying Shampoo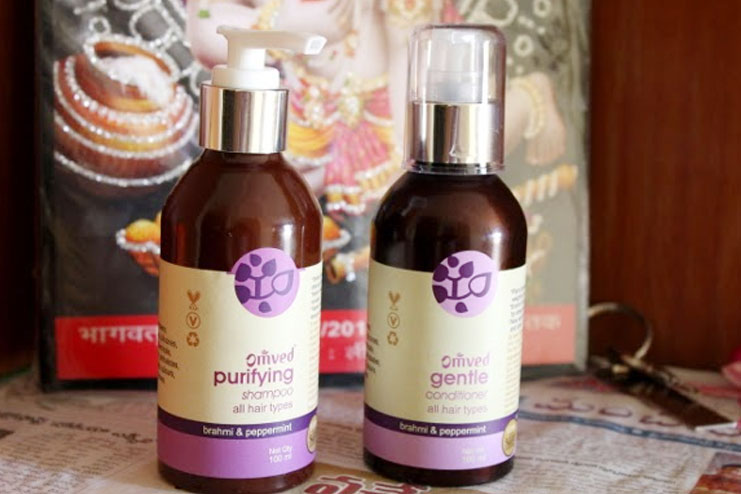 Price: Rs 490 /-
This organic shampoo from Omved contains brahmi, a very well known product known for the purifying abilities. Peppermint presence in it can help to refresh as well as strengthen while hibiscus can help to keep the scalp away from any kind of infection. It also have vitamin E. Yashtimadhu in it can provide the shine as well as silky softness. This mild shampoo can also be used every single day.
11. Forest essentials Hair Cleanser Bengal Tuberose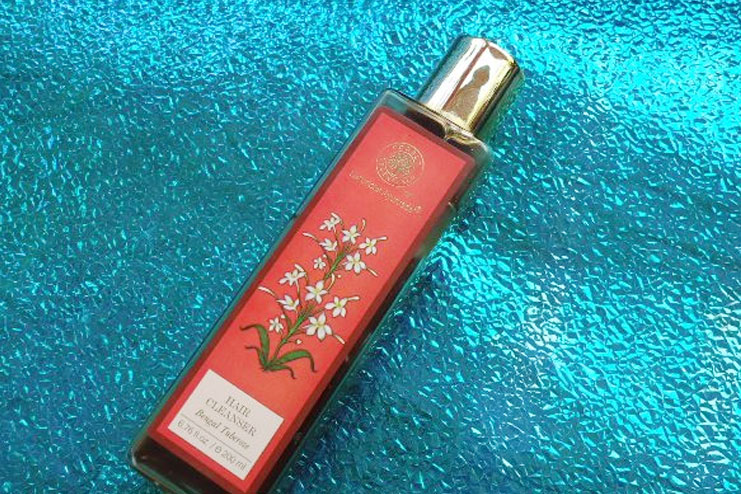 Price: Rs. 775 /-
This herbal nutrient rich shampoo is mostly for normal to dry hair and contains reetha, amla juice, coconut oil, soya protein, herbal infusions as well as sandalwood & vetiver essential oils. It can give the natural shine, swing and the fragrance. It can help to clean the hair effectively, and also prevent many bacterial infections. It is also a proven product that can make hair thick and strong.
12. Himalaya herbals protein shampoo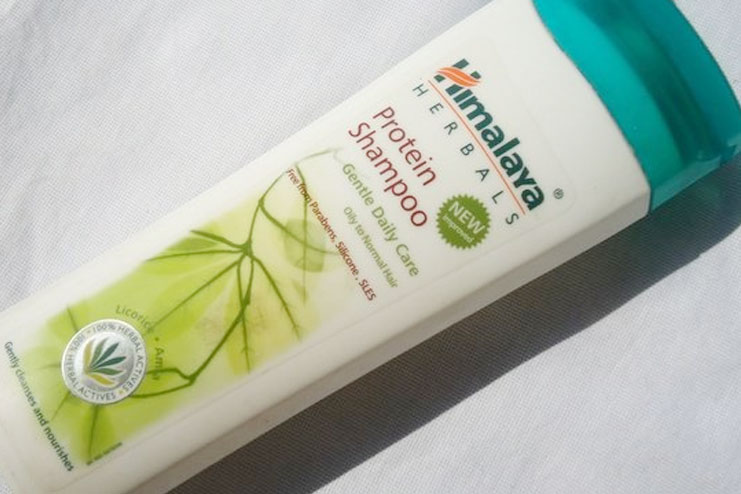 Price: Rs.115 /-
This shampoo is quite very ideal for softening as well as smoothing the hair so that it can shine with lustre every time. This shampoo add protein to the hair as well as nourish them. It can also impart the shine to the hair and strengthen them. It is an ideal product for everyday use and is inexpensive.
13. Lotus Herbals Kera-Veda Henna Shampoo With Conditioner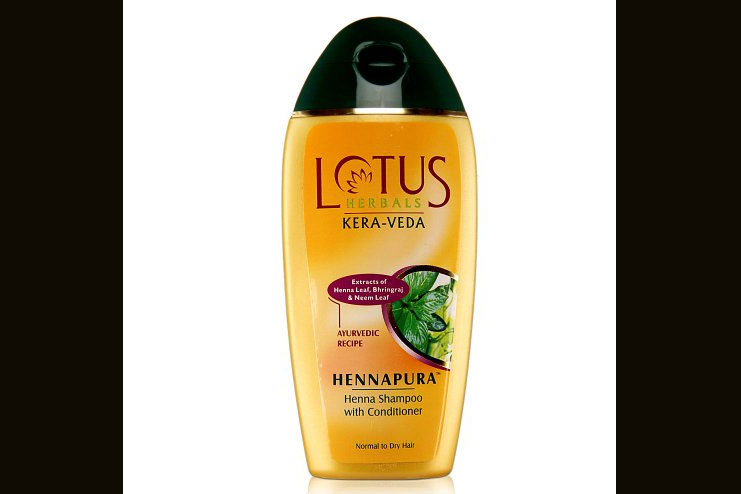 Price: Rs.275 /-
Lotus herbals kera-veda henna shampoo can help to strengthen as well as nourish the lifeless, thin and delicate hair. It can add luster and bounce them, by penetrating and strengthening the hair to protect against all the damage, and darken the hair color by promoting hair growth. It can clean the scalp and the presence of natural conditioner in it can add shine to the dull hair by making them look more lively. Prolong use can make the hair strong as well as healthy.
14. Avalon Organics Biotin B-Complex-Thickening Shampoo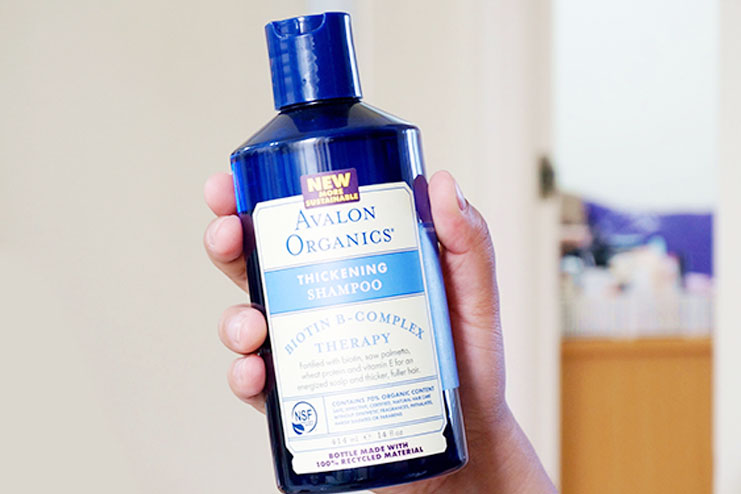 Price: Rs 1,140 /-
This is one of the best-selling shampoo for lifeless and thinning hair. It is basically made with a healing vitamin B complex of biotin, niacin as well as panthenol. It can also help to strengthen the strands as well as boosts the body and volume for a healthy scalp and more thicker, or fuller-looking hair.
15. The Nature's Co. Apple-Guava Hair Cleanser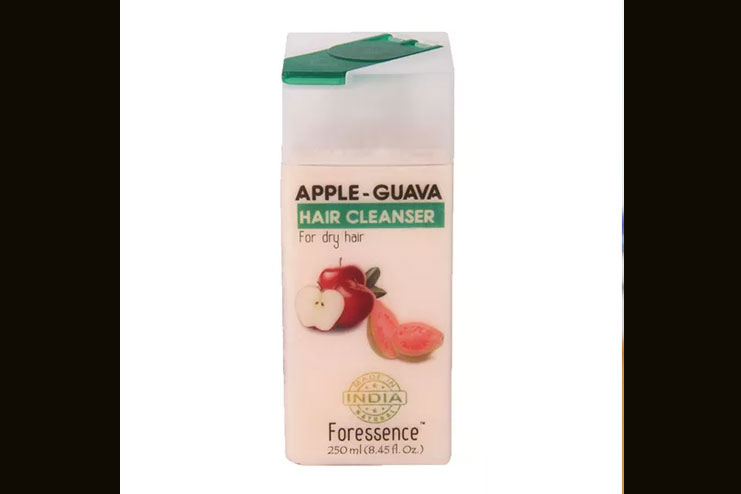 Price: Rs 725 /-
This organic magic potion is basically made of apple and guava. This natural organic shampoo is very rich in vitamins as well as fiber, it is bound to make your hair to feel more like a dream.
Yogurt Hair Masks For Summer (Read Here)