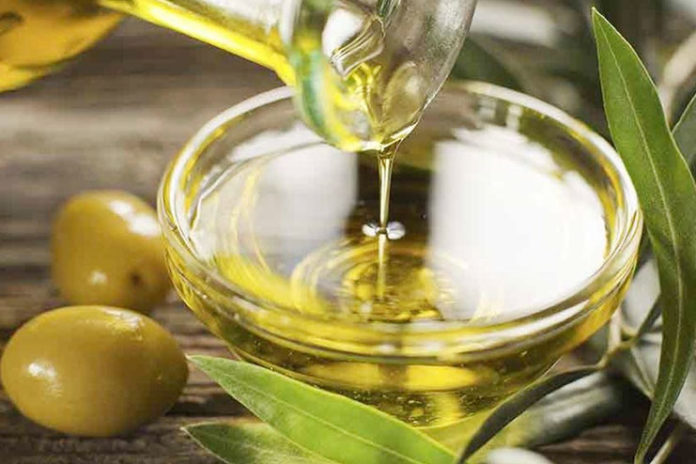 One of an amazing as well as favorite natural beauty product for the Egypt beauty queen Cleopatra was Virgin Olive Oil. Over the past many decades, beauticians are advocating on the use of virgin olive oil and its many beauty benefits, but the main fact is that this natural ingredient has been used onto the body since many centuries. It was also commonly used in Egypt as a cosmetic, and is still going strong which is being used in cosmetic industry even now-a-days. Virgin olive oil is considered to have been packed with many vitamins, minerals as well as natural fatty acids. It can also be used on the sensitive skin. Olive oil is considered as a potent natural ingredient in many anti-aging, as well as skin care beauty products. Due to the presence of high level antioxidant contents, it can prevent the skin aging and the occurrence of wrinkles as well as fine lines onto the skin. In nutshell, it can help on guarding, nourishing and rejuvenating the skin. Virgin olive oil contains vitamins E and A, which can help in elongating the youth, hydrating the skin and sustaining the skin's elasticity as well as softness. Moreover, it can help to regenerate the skin cells. So here, are some tips for beautiful skin using virgin olive oil that you can use to get a wonderful skin.
Tips For Beautiful Skin
Benefits of virgin olive oil
1. Olive oil for moisturizing

Virgin olive oil can help to penetrate deep into the skin, by providing the needed moisture as well as shield and protect, by keeping it smooth. The presence of antioxidants, vitamins A and E, can help to repair the skin damage from too much of sun exposure, or cigarette smoking and pollutants.
Important Beauty Tips For Oily Skin
2. Olive oil for skin elasticity

When this virgin olive oil, is massaged on the face, it can help to promote the skin's elasticity. So try not to limit yourself to the external use. By incorporating it in your diet, your entire body can benefit from all the nutritional effects. Virgin olive oil has much higher levels of nutritional value, as because it has not undergone any amount of processing.
3. Olive oil for sensitive skin

It is also very good option for those people who have to deal with sensitive skin. If you are concerned on the oiliness, that it leaves behind, then it can simply get resolved by washing the face with face wash of your choice after you have removed the makeup with the virgin olive oil. This can make sure that there are no traces of makeup left behind.
4. Olive oil to rejuvenates skin

One of the most prime reason, behind the beauty benefits of olive oil is that it is packed with many healthy fats as well as phenolic, antioxidants, vitamin E accompanied with squalene and oleic acids. They can help to get rid of all the free radicals as well as repair the damage done because of the skin's exposure to the sun.
5. Olive oil can prevent premature aging

Virgin olive oil also contains hydroxytyrosol as well as vitamin E, which can act on the skin that can help to prevent the skin cells degeneration, thus olive oil also help in preventing the premature aging. Furthermore, virgin olive oil has squalene acid, which work to increase the elasticity on the skin, preventing the sagging of the skin and making it more firm, young as well as healthy.
Beauty Tips For Face Using Sandalwood
Ways to use virgin olive oil
1. Olive Oil Bath
One of the simple way to prepare olive oil bath is, adding five tablespoon of virgin olive oil into the bathtub and if you may like, you can also add more amount of it. This is one of the simple beauty tricks to make the skin soft as well as smooth.
Another simple way to have olive oil on the skin is by just massaging the body with virgin oil before you take a bath. After you are through with the bath, pat dry the skin and wipe off the excess oil.
2. Olive oil body lotion

You can also try some olive oil as your body lotion. It is natural and even very effective. Apply the virgin olive oil, all over the body, right after the use of shower gel and showered down. You can feel that your skin is amazingly soft as well as smooth. This is another simple trick to make the skin look more perfect, healthy and tender.
3. Exfoliating Skin

First mix some virgin olive oil and sea salt, together to make natural exfoliant for the face, especially if you are suffering from a scaly, dry skin. Then massage this exfoliator on the areas of the face that is affected by the dryness as well as scaliness. It can help to get rid of the old, dry skin, by revealing a new, younger skin.
4. As a home remedy for stretch marks

Virgin olive oil can help to regenerate the skin as well as increase the elasticity of the skin. First massage some virgin olive oil, over your affected areas for at least three times in a week to improve the elasticity and its regenerative abilities, which can help to heal the affected skin. This can help to not only prevent the formation of the new stretch marks, but can also work to reduce and lighten the existing ones.
5. Eye makeup remover

Put one or even two drops of virgin olive oil on a cotton pad and then you can use it to remove the eye makeup at the end of the day. Now gently remove the eye makeup without much stretching and pulling of the delicate skin around the eyes. The olive oil also works to soften the skin, especially when used it as a makeup remover on a much consistent basis.
Natural Remedial Tips For Glowing Face
6. Olive oil as sunscreen

First mix an equal amount of olive oil and tea decoction. Then apply this mixture on your body and face. Let the mixture sit for about an hour. After this rinse off the mixture, remember to not wash, so as to leave a residue on the skin. This process can work as a natural sunscreen.